On 170320, Tohoshinki film concert TILL2 third day at Makuhari Messe Event Hall was held with two rounds (1st round starting at 12/13:00 and 2nd round starting at 16:00/17:00).
This was the last day for this venue, with a capacity of about 7000 seats, for three days, 2 rounds a day, the total would be 42,000 people!! Fans' estimation for the overall tour to be around 170,000 for a second film concert without Tohoshinki themselves (and not taking into acctount the tickets sold same day on site etc) (cr: @with_Yunho, via @snxy)!!
The guests for both rounds for this day were Toho dancer 50-san, and Toho band member (precussion) Fukucho (Masao Fukunaga)!
A photo of the the two with the fans from round one:
from round two:
[cr: Tohoshinki ~TILL2~Official Website]
From official twitter account with TB:
[cr: @tohotill2]
with TB and the mc Minsil-san: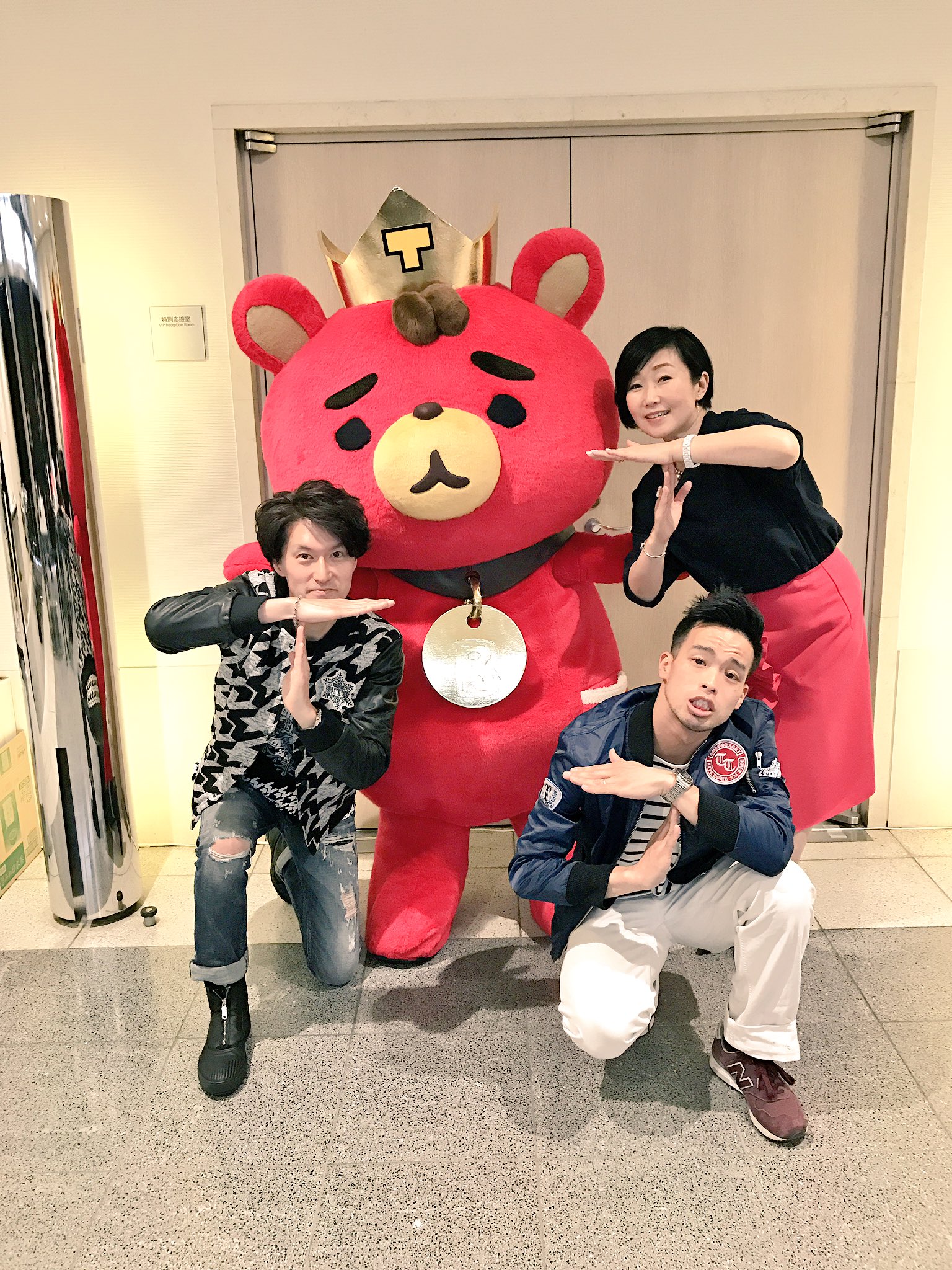 In a reply to a retweet, fukucho-san hinted there might be a secret movie to come…?
[cr: Fukucho (Masao Fukunaga) twitter (@fukuchomasao), via @snxy]
---
---
cute TB and his unique way of saying we are T!!
[cr: @max_andora]
[cr: @_0215_emi_leo]
---
---
Fanaccounts:
Fanaccounts translated by @snxy:
————————
Credits:
as we indicated above,
Compiled and Shared by TVXQ! Express