Fuji TV's 2017 FNS Music Festival is currently on air with Tohoshinki appearance expected twice at 20:00~21:00 and at 22:00~ to perform Reboot as well as the joint collab with other artists for Nakajima Miyuki's song "Ito".
Here is a cute photo of them form official FNS twitter, Like and retweet!!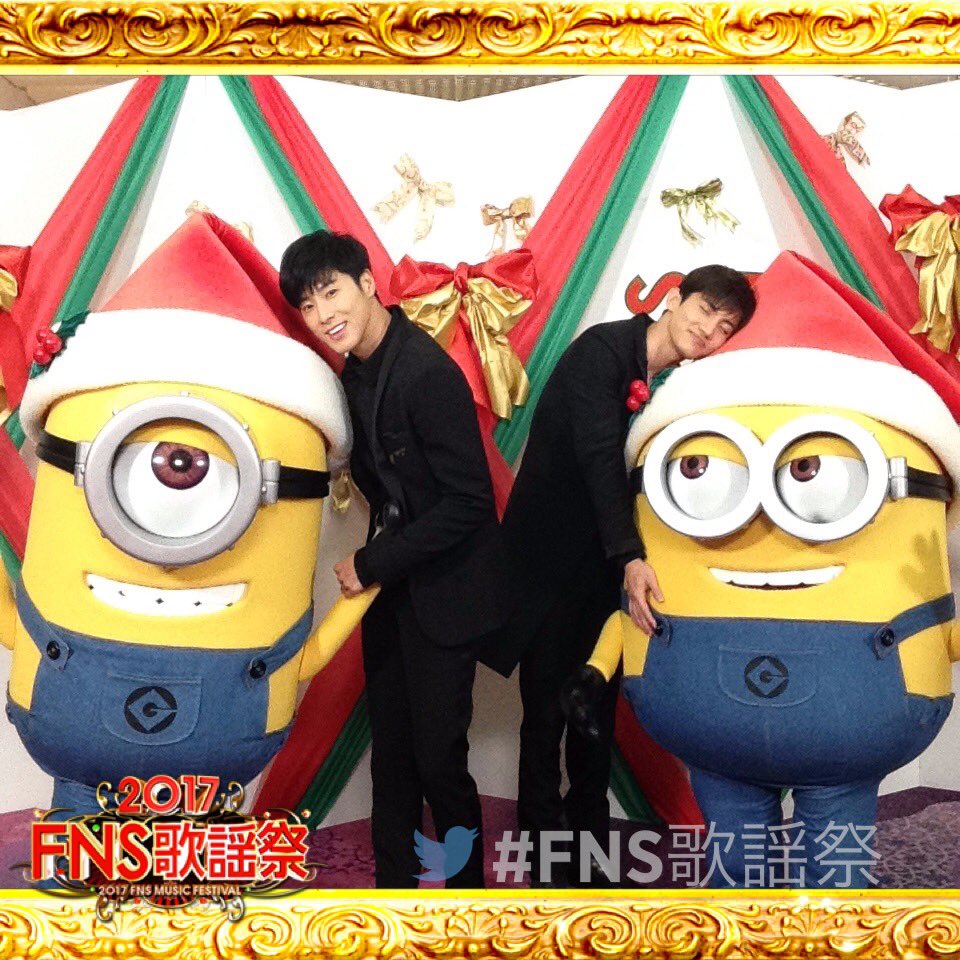 You can stream the ceremony officially on Fuji TV (website or app): here (create a one-day free account with an email, then click start to play).
———————–
Credits:
@fns_kayousai,
Post Written and Shared by TVXQ! Express