TVXQ! will have a bowling match vs EXO's Chen and Chanyeol through V LIVE at 10PM (KST) on 3/26, and Leetuek to be the MC (The V Live link is: here! Go send lots of hearts)
This has been reported as news articles and also posted on official TVXQ twitter (here).
the two upcoming TVXQ MVs were mentioned as well!
Highlights:
On TVXQ vs EXO: Kingpin Match on 3/26, 10PM via SMTOWN VLIVE channel; Leeteuk will be MC.
behind cuts & stories of the new album to be revealed

In addition, with the release of TVXQ's New Chapter #1: #THE_CHANCE_OF_LOVE album on 3/28 on music sites at 6PM, their title song, #운명 & B-side track, #평행선 #LoveLine MVs are scheduled to be revealed in order.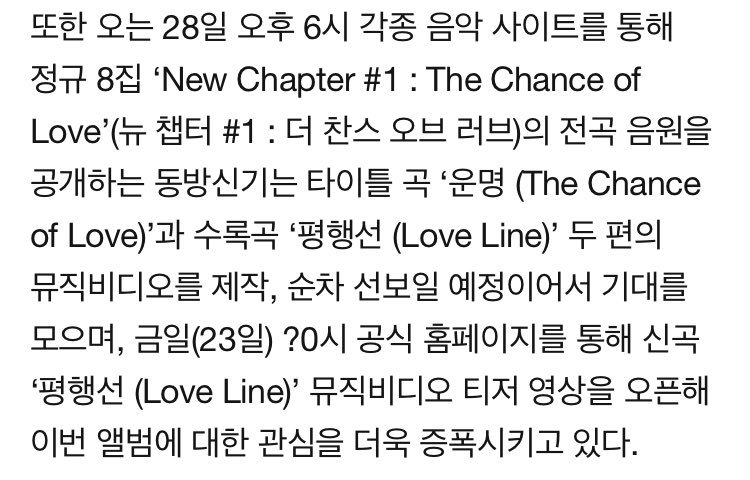 ——————————
Credits:
헤럴드POP via naver,
Translated by @snxy,
Posted and Shared by TVXQ! Express