Changmin travelled to Italy after Nissan concerts to film for TVXQ's photobook (just like Yunho's Scotland), as well as attend the Prada fashion show at Milan's Fashion Week.
After returning from there, he shared photos from his trip, posted photos from Lake Como (TVXQ had filmed there before for Ti Amo) and mentioned how he wished Yunho hyung was there too > w < ❤!
Changmin IG:
Changmin's Reply Translation: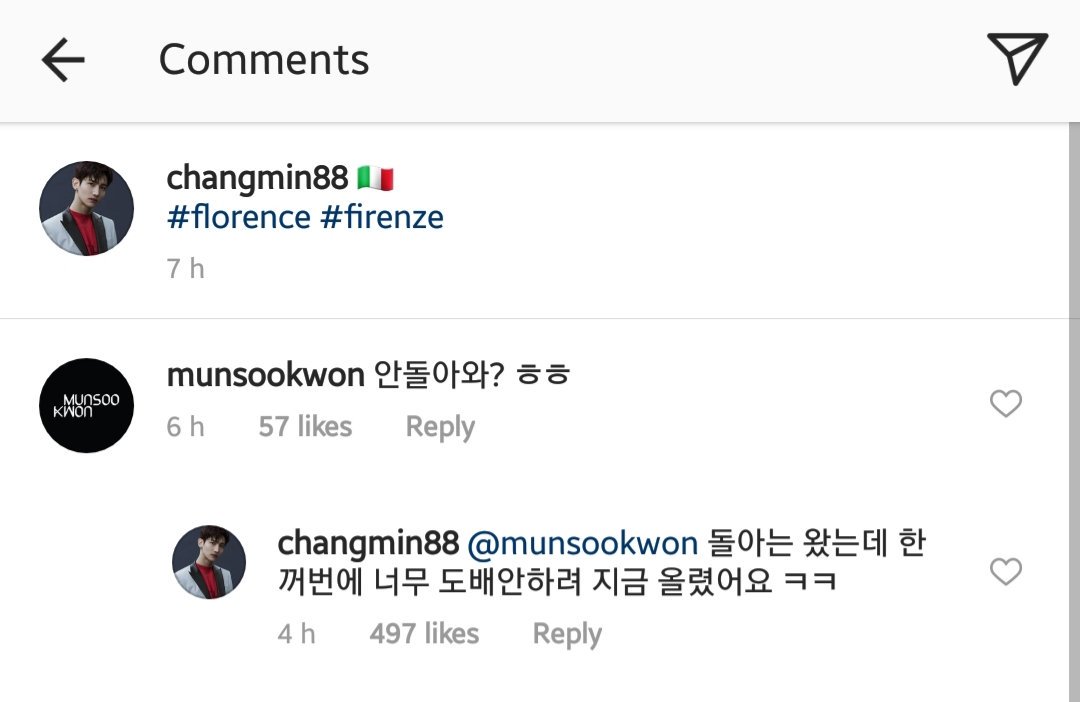 Munsookwon: you're not coming back?ㅎㅎ
ㄴ Changmin88: I'm back already, but I didn't want to spam all at once so I only just uploaded this now ㅋㅋ
---
윤호형도 꼬모 같이가면 더 좋았을걸
~
#Milano #LakeComo #Varenna
#OMhotel #SecondoPensiero
#NeilBarrett
Photo 01 Tags: om_korea (they also reposted it here) and neilbarrett_korea.
Photo 02 Tags: om_korea and neilbarrett_korea.
Photo 03 Tags: neilbarrett_korea.
Translation:
I wish Yunho Hyung could have come to Como too ~ #Milano #LakeComo #Varenna #OMhotel #SecondoPensiero #NeilBarrett
---
and at the end posting a good night in 4 languages~ ^^ (the photo he used was shared previously by others)
————————–
Credits:
changmin88: here, here and here,
Translations by @janieTVXQ: here and here,
Posted and Shared by TVXQ! Express