First day of『Tohoshinki LIVE TOUR 2018~TOMORROW~』at Marine Messe Fukuoka has been completed successfully! Concert started at 18:08 and finished at 20:55 [cr: @anywhere4you].
There were initially some worries about the concert cancellation due to Typhoon No.25, but the official website announced that the conditions are suitable for the concert to go safely as scheduled.
Tohoshinki performed and sang beautifully as always, and their talk was so interesting and funny > w <! They mentioned visiting D&E's concert (181003), also Golden Bomber (at Utakon), and announced the release of the new single Jealous on 11/21 and talked about it!
They also talked about reading fans suggestions on sns, and also asked fans to suggest gags for them!
During encore the boys were wearing the tour's white tshirts today [cr: @anywhere4you], and thanked the fans at each side for coming~ ^^
Songs Set list:
– VCR 1 –
01. Yippie Ki Yay
02. Showtime
03. Something
– Greeting –
04. Get going
05. I Don't Know
– VCR 2 –
06. Jungle
07. Electric Love
08. Mirotic
– VCR 3 –
09. I love you
10. Telephone
11. Asu wa Kuru Kara 明日は来るから ~TOMORROW Version~
– MC 1 –
12. Road
13. Sakuramichi
– VCR 4 (Back to Tomorrow) –
14. Unmei 運命(The Chance of Love)
15. SuriSuri (Spellbound)
-Toho Dancers and Band Introduction –
16. Jealous
17. Trigger
18. "O"-Sei.Han.Go. ("O"-正.反.合)
– Encore –
19. Sweat
– MC 2 –
20. This is my love
21. Share The World
22. Shine
23. Weep
– Ending MC –
{p/n: set list may have mistakes}
Photos:
[cr: @hfocus0206]
---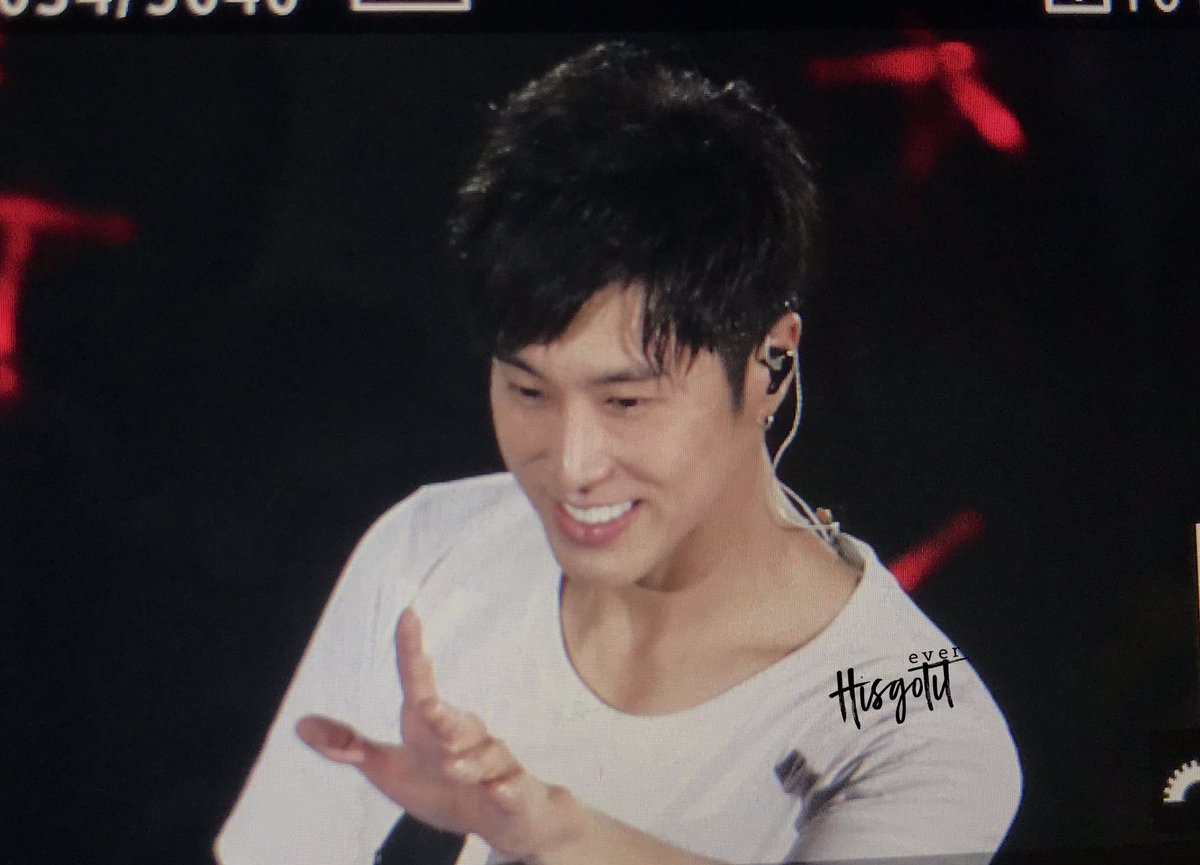 [cr: @His_got_it]
---
Congratulatory flowers from Barihaya! Zip! and Mnet Japan
Trucks
[cr: @Shim_Ls2v2]
---
Tohoshinki receipt messages for Fukuoka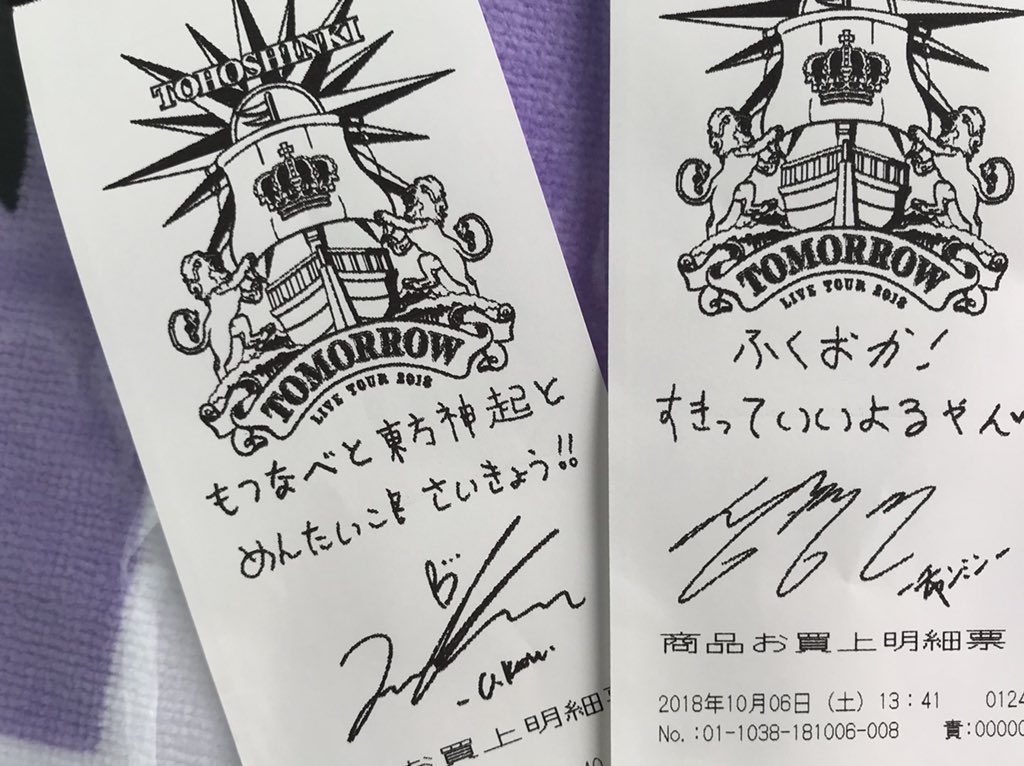 Trucks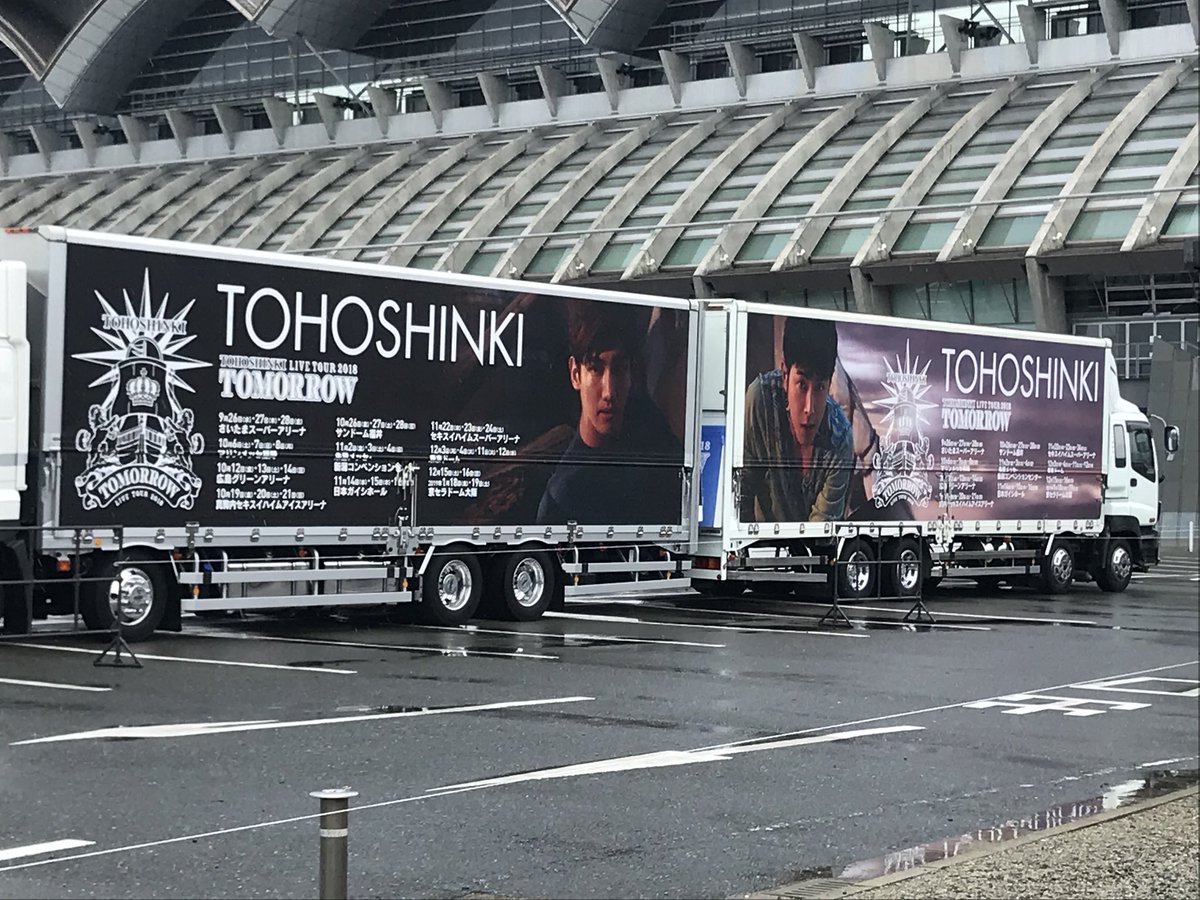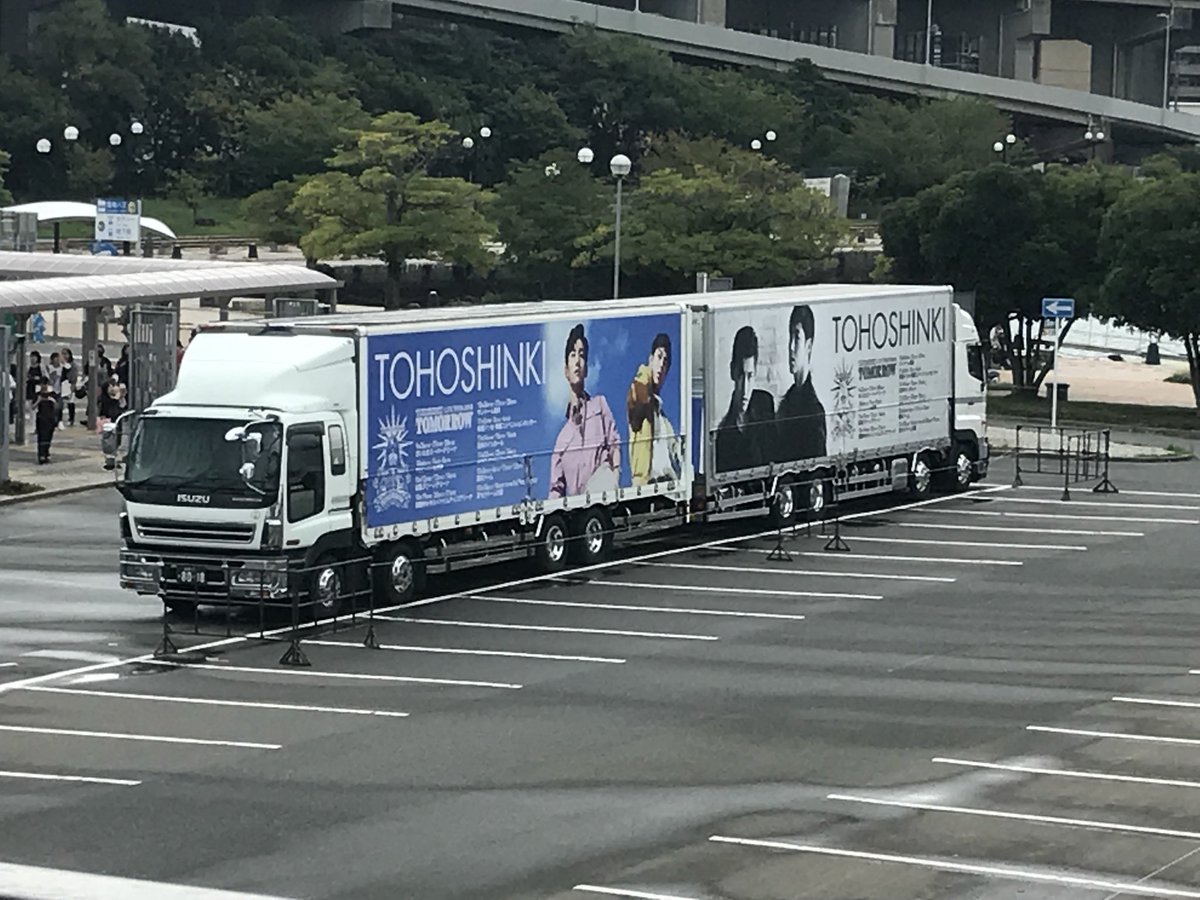 [cr: @max_y26c218_a19]
---
SMTown passport stamp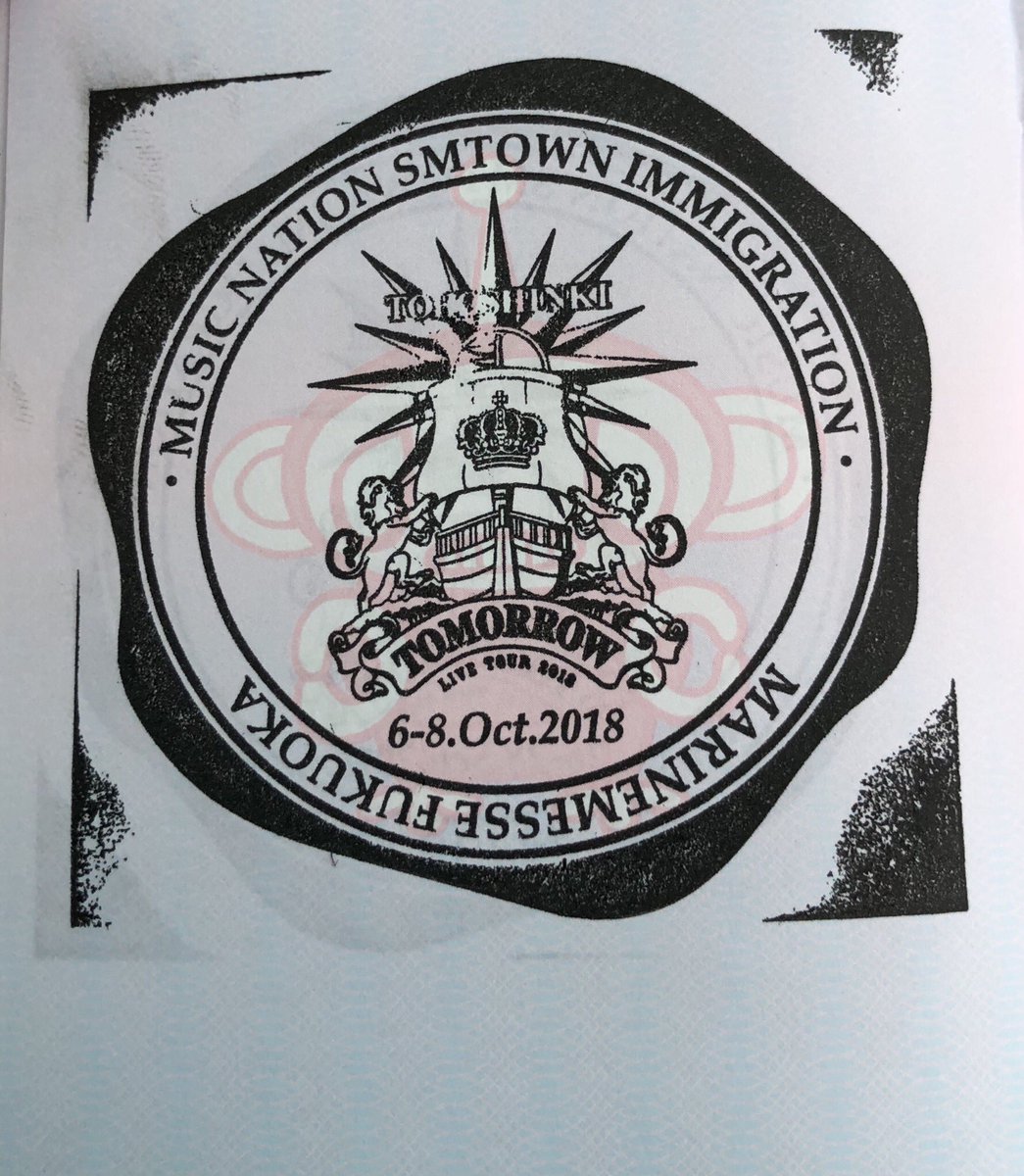 Trucks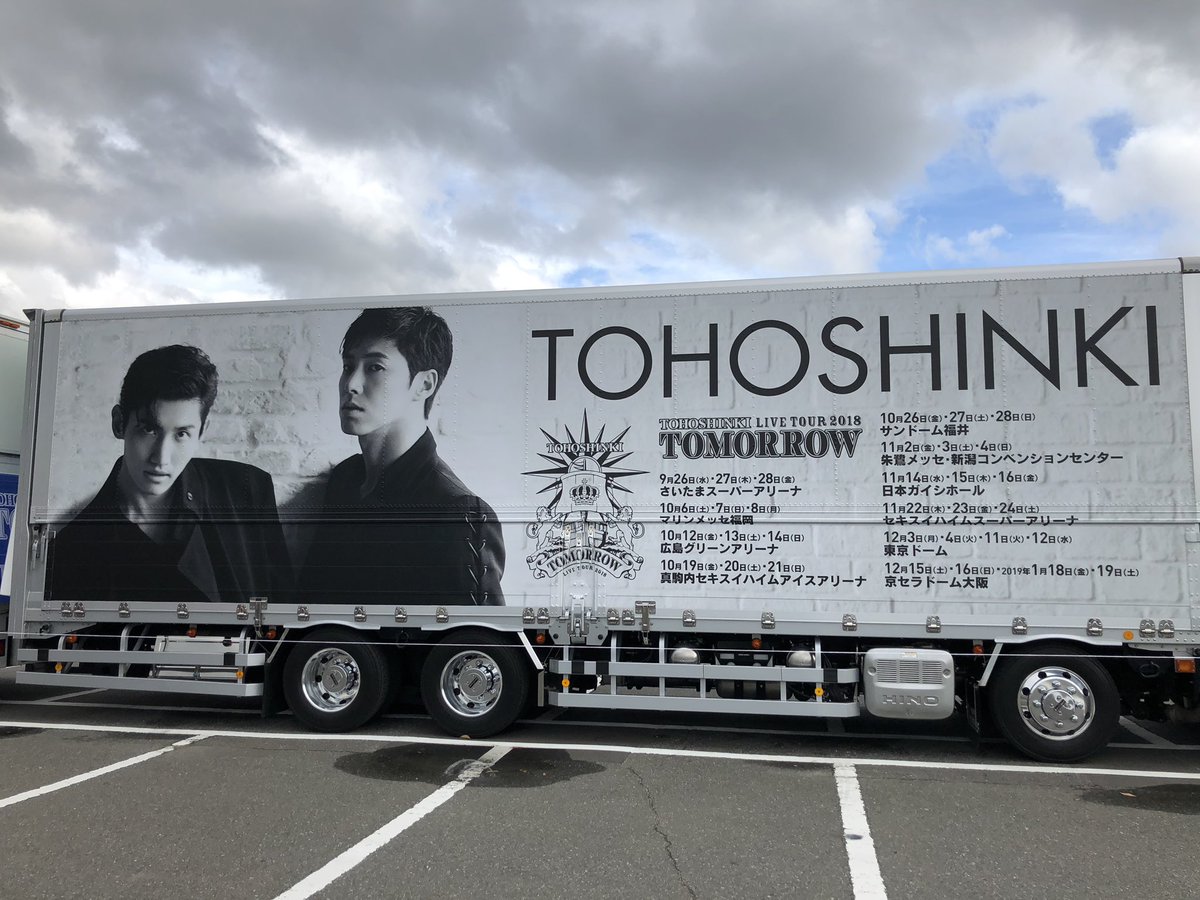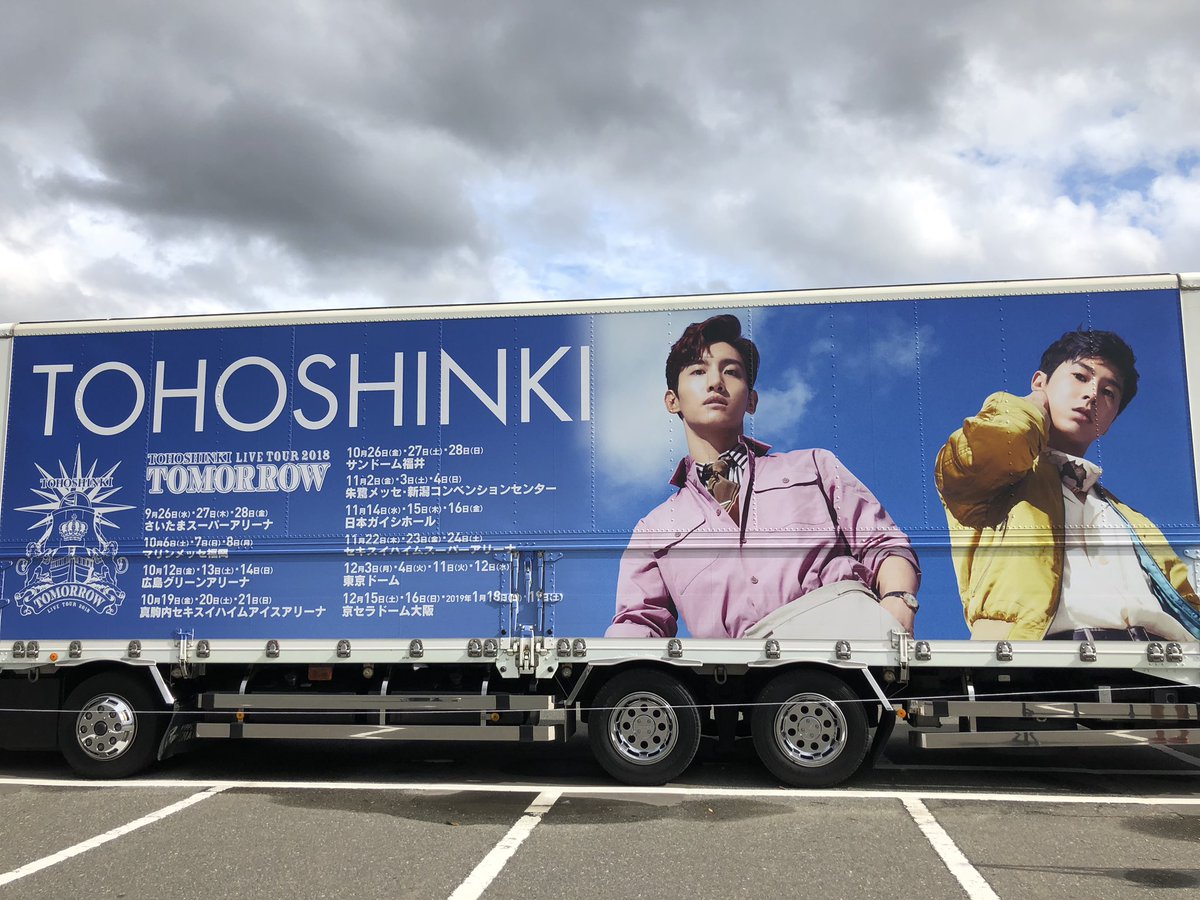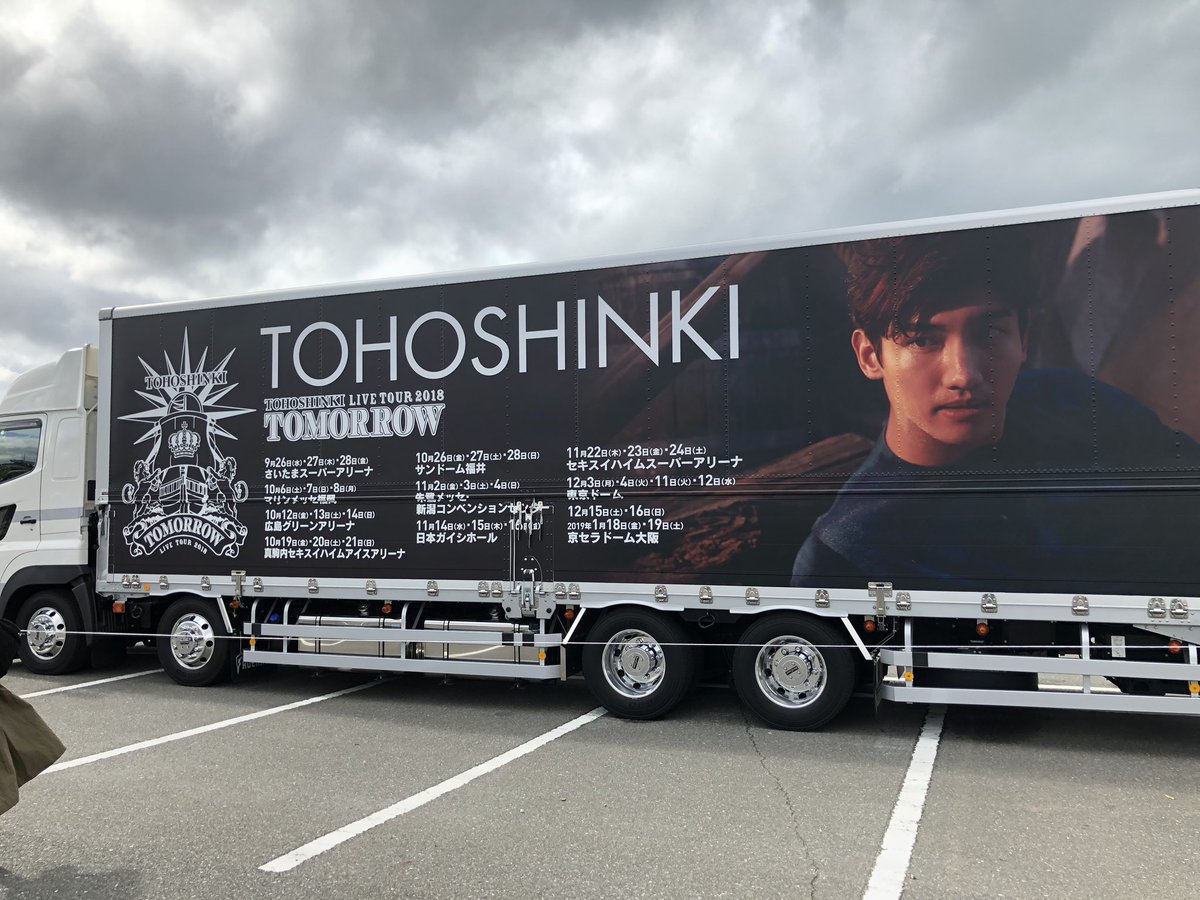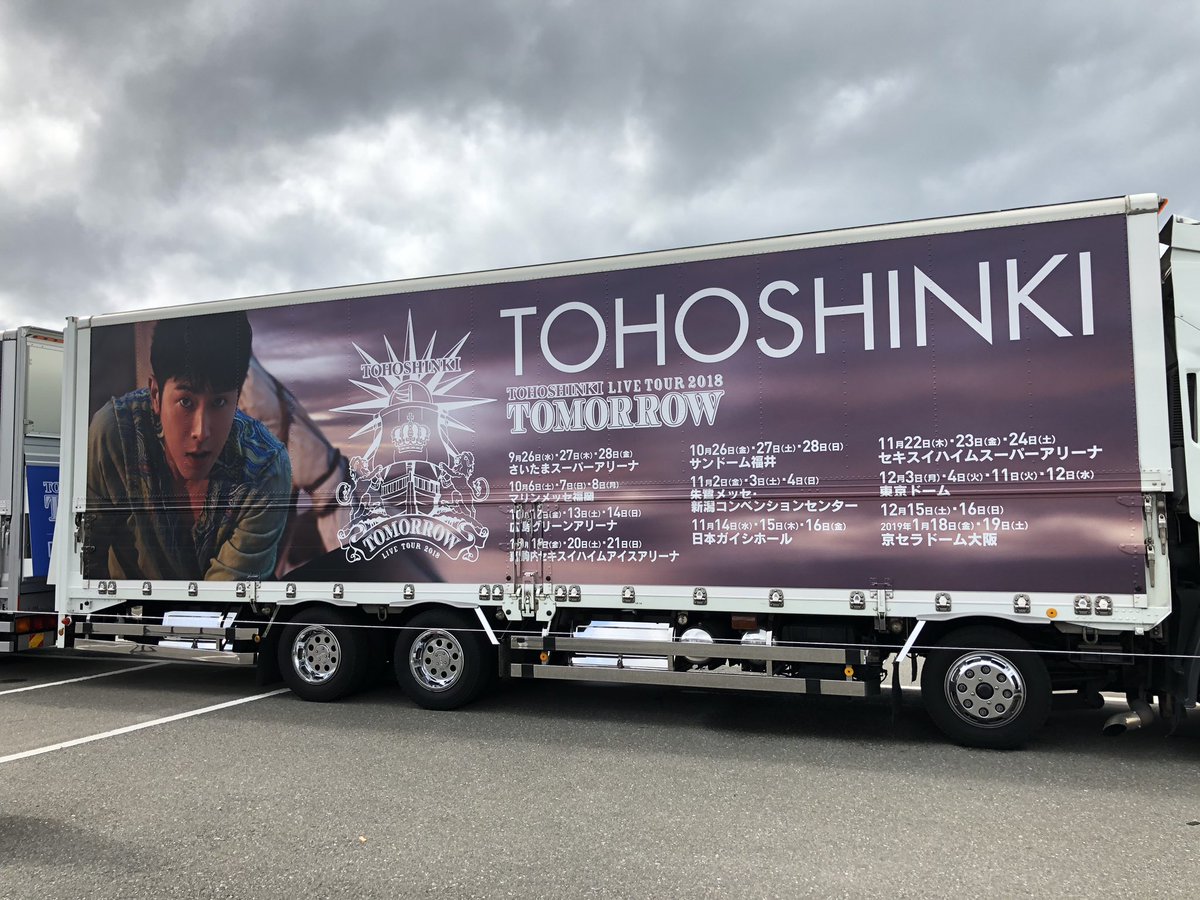 Goods display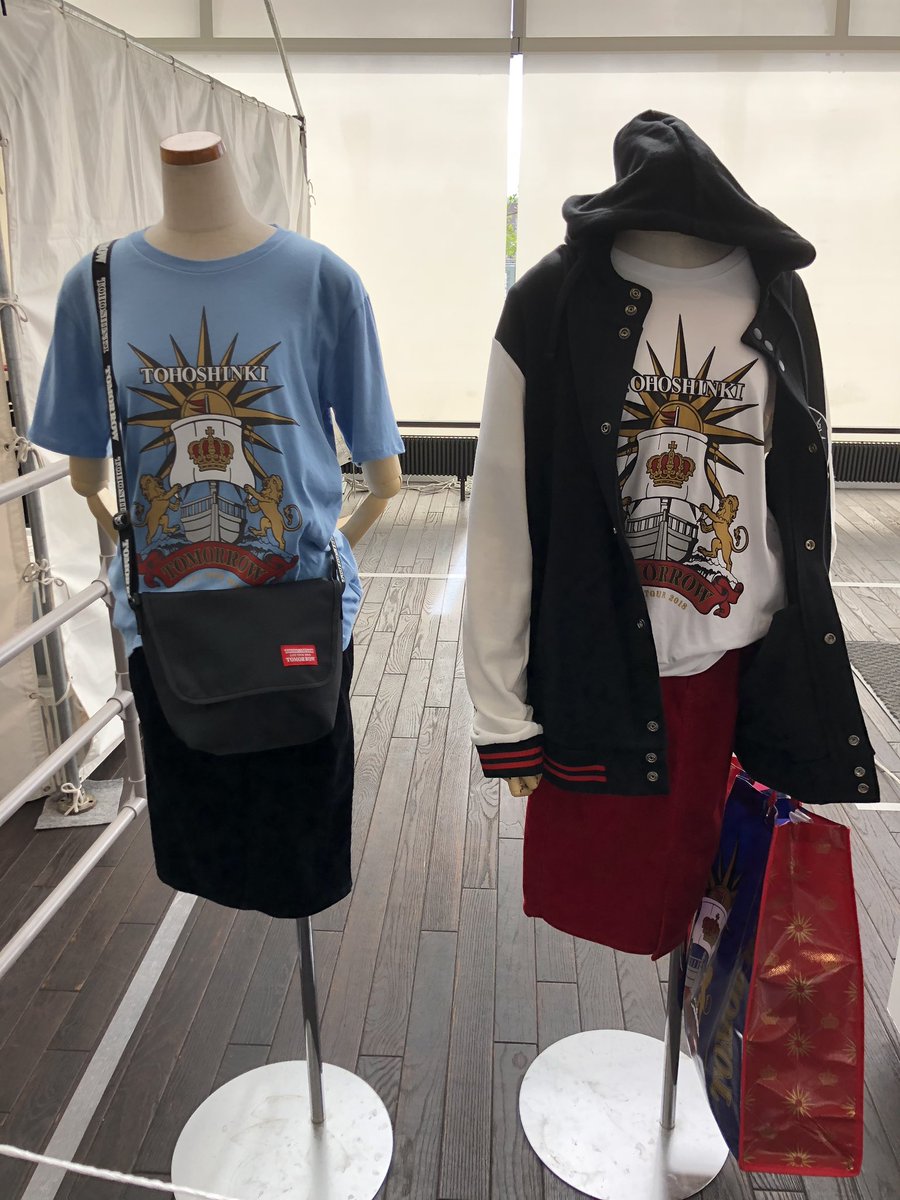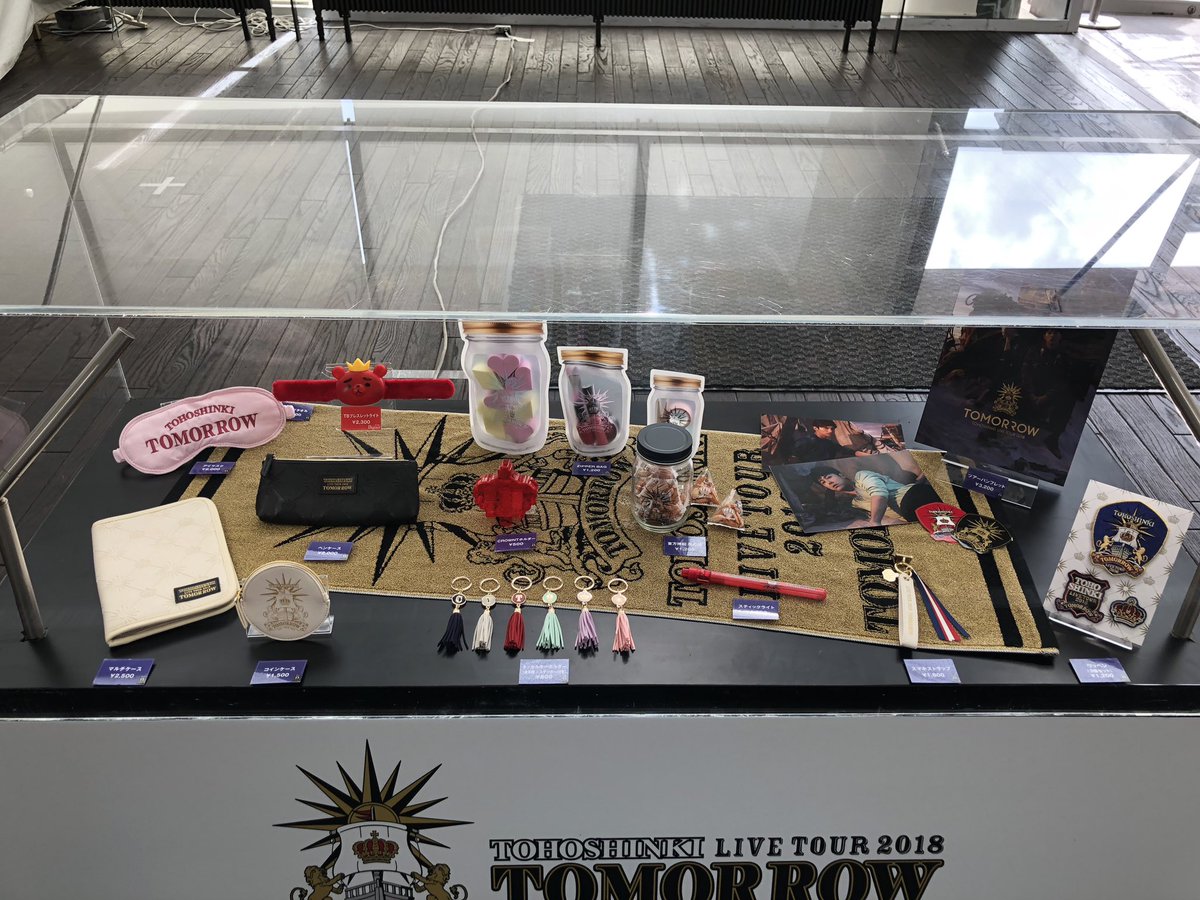 Instructions about allowed uchiwa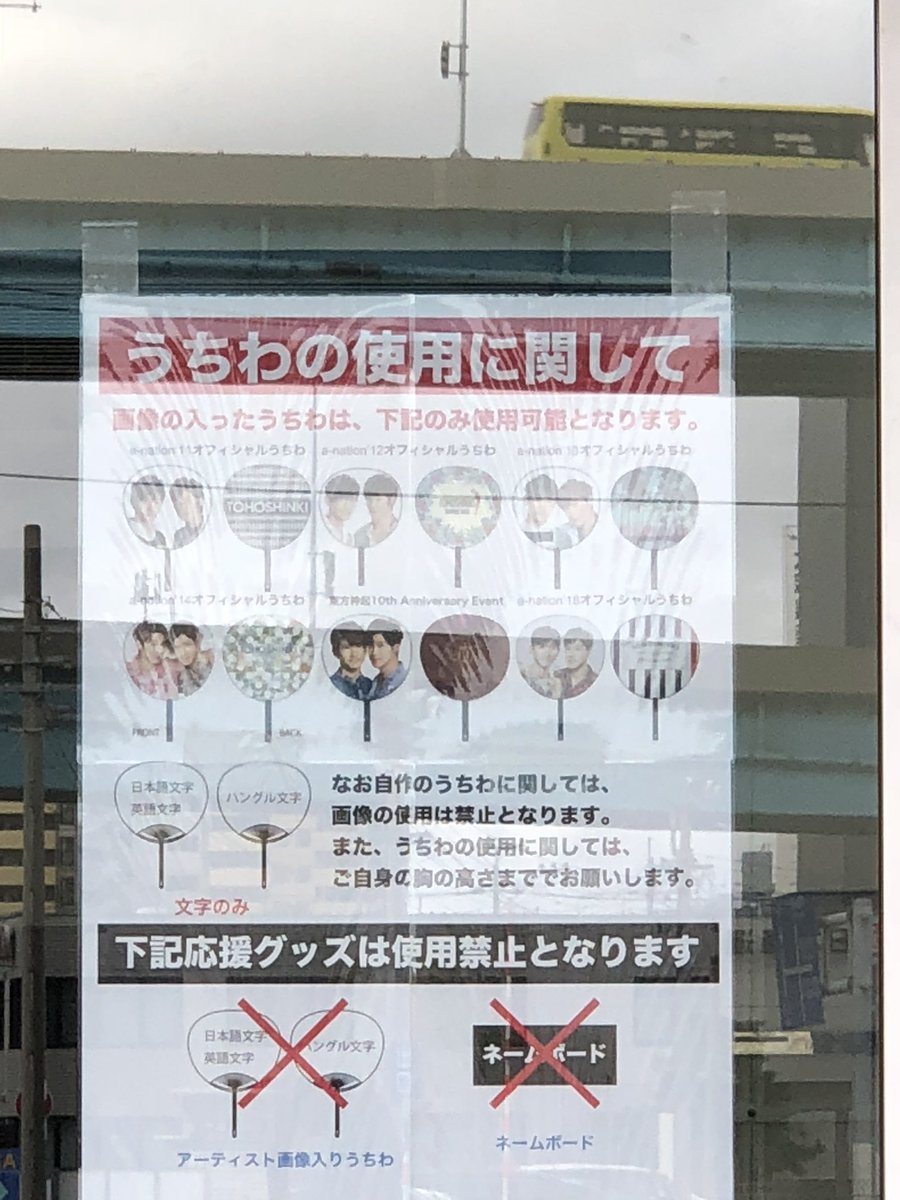 Tohoshinki receipt messages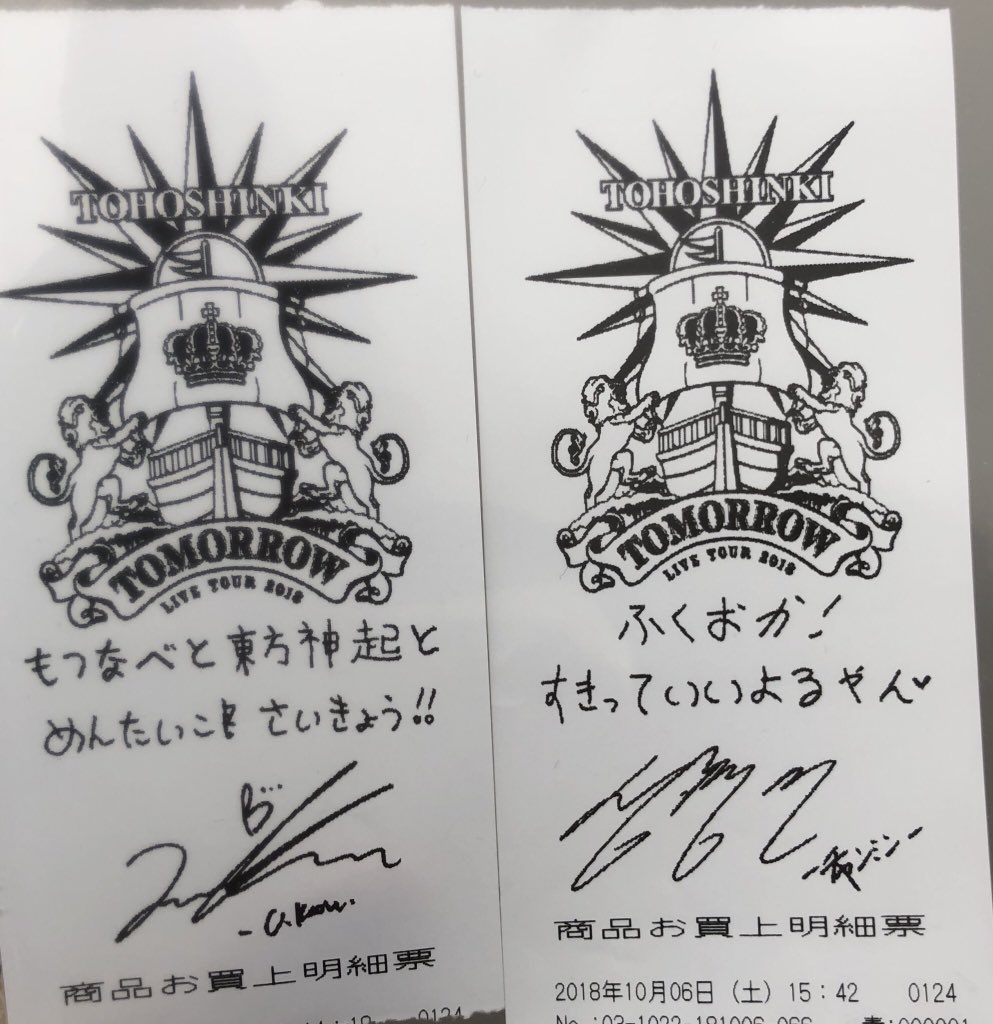 Goods sold out at 17:14 include the tour's take-out bag, limited venue towel, and the Kaki no tane snack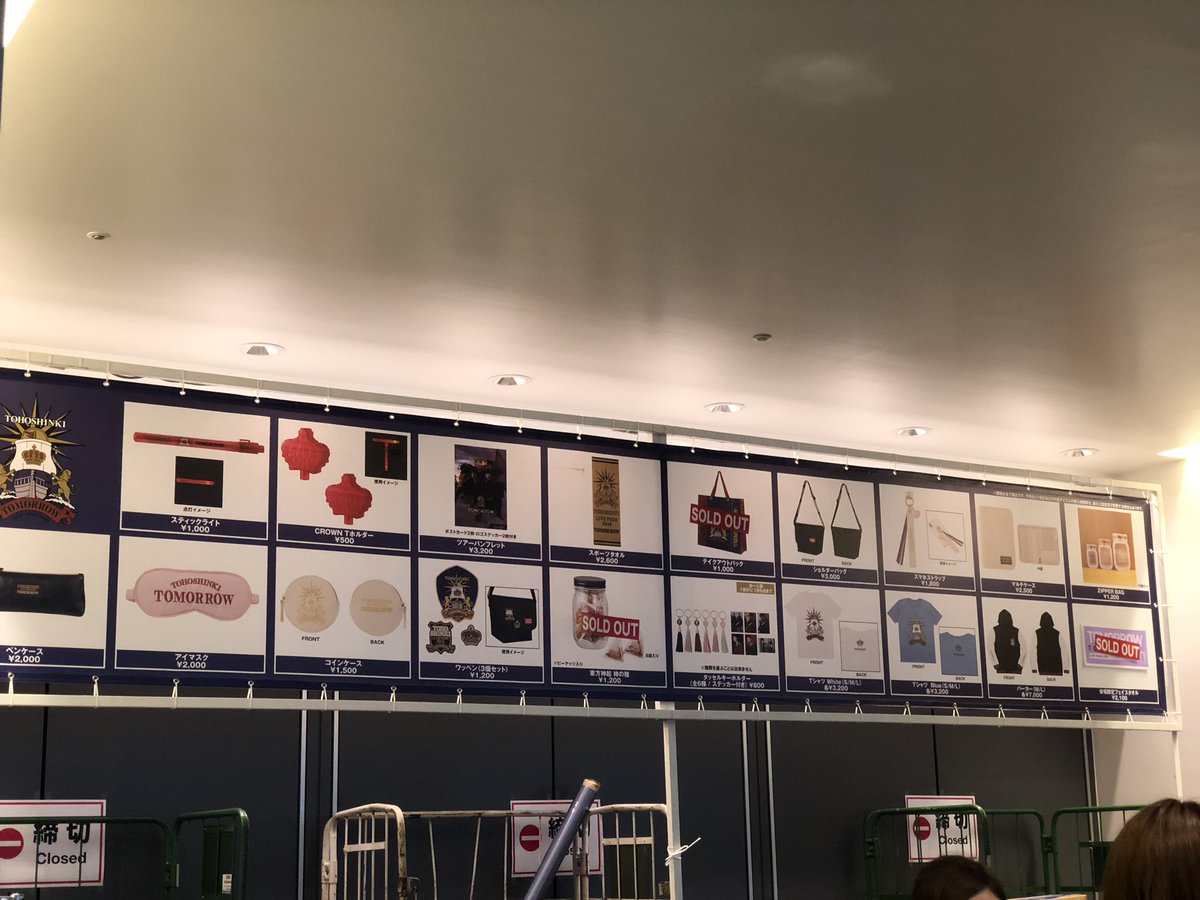 seats layout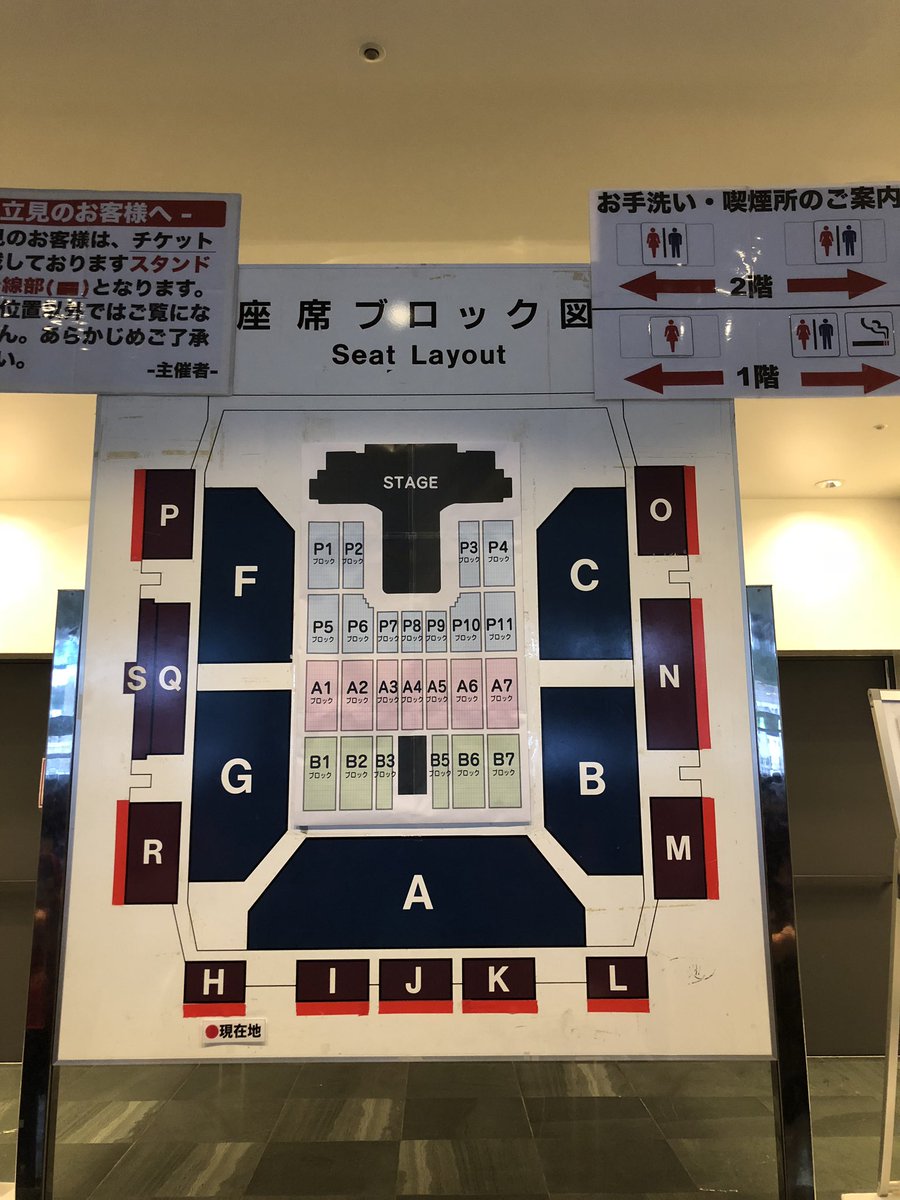 [cr: @anywhere4you]
---
Special bus service to the venue! when it arrived at the venue, the bus driver asked "We Are~" and fans shouted "T!" > w <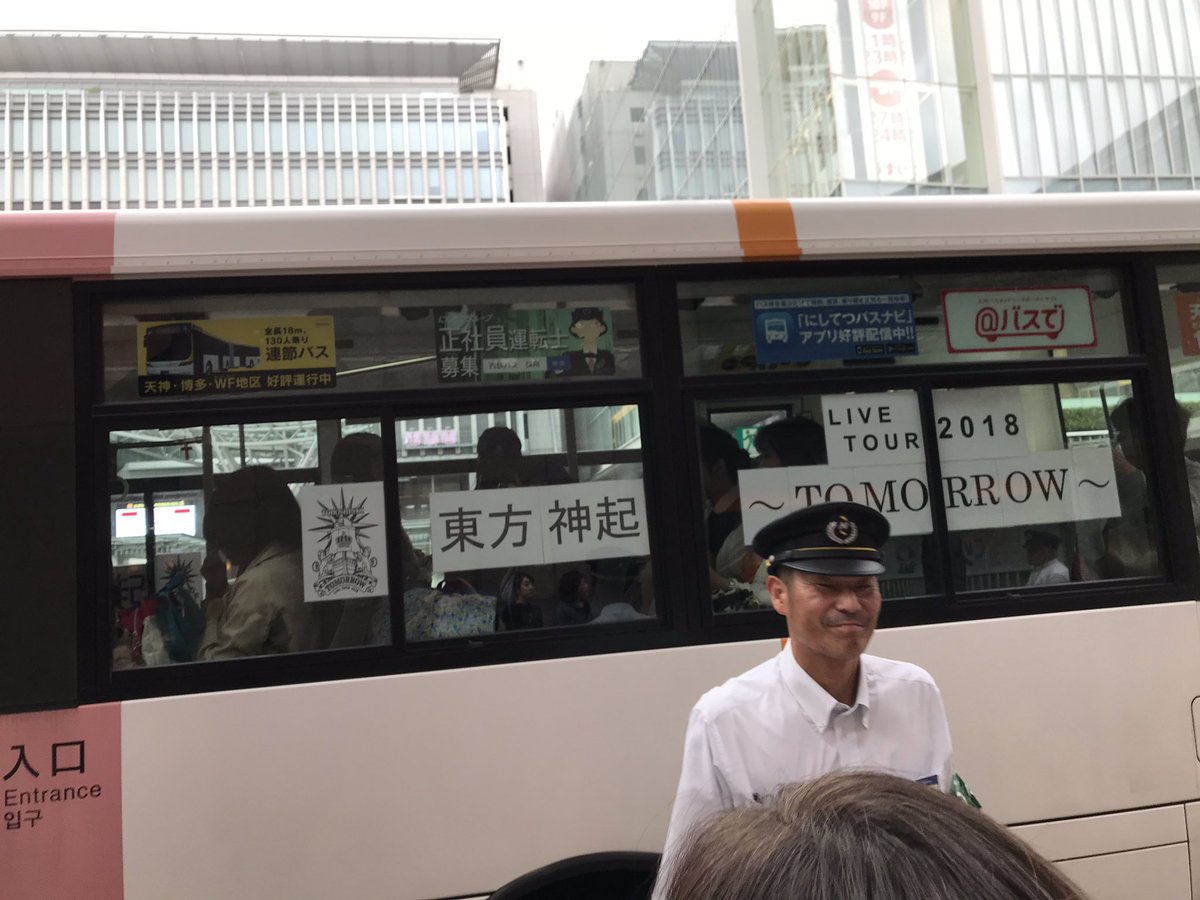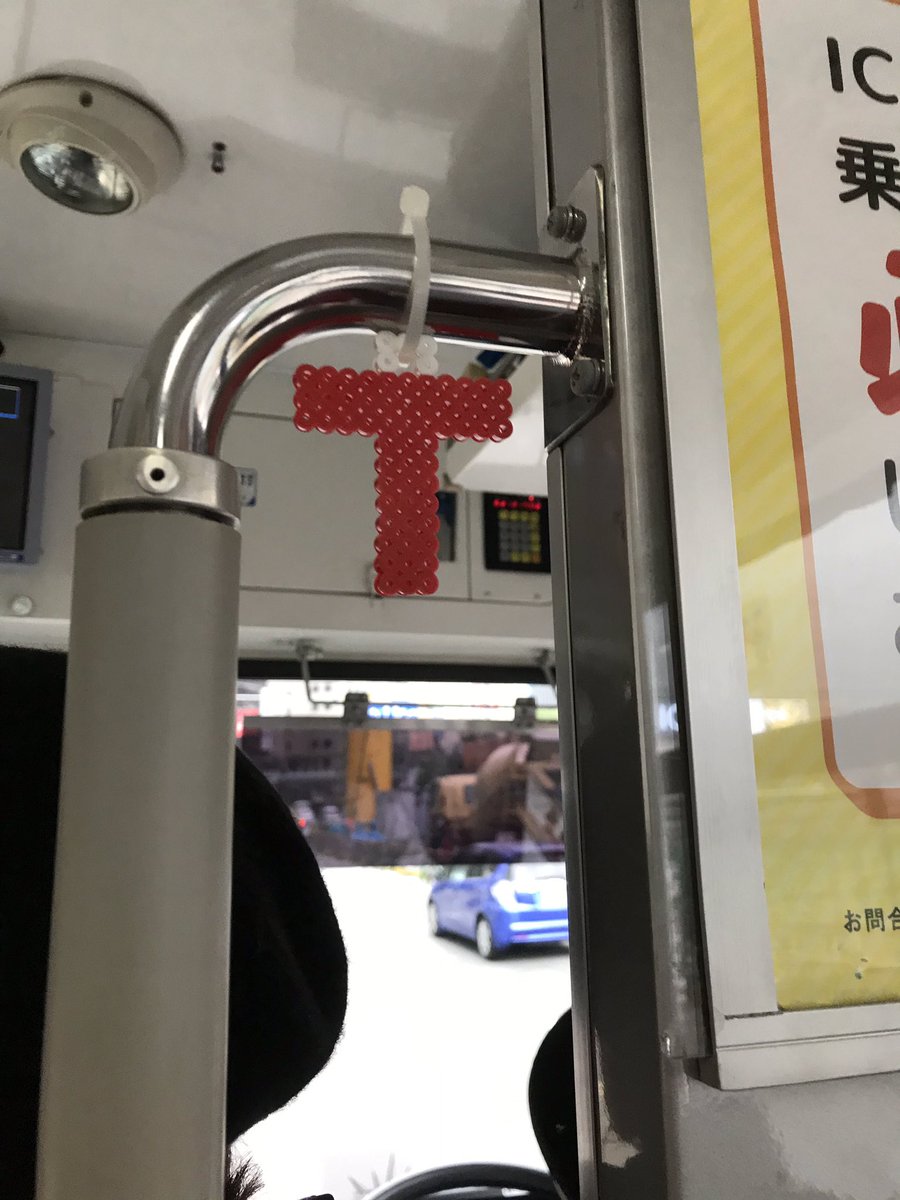 [cr: @yunonanatarou]
---
Photos from inside the bus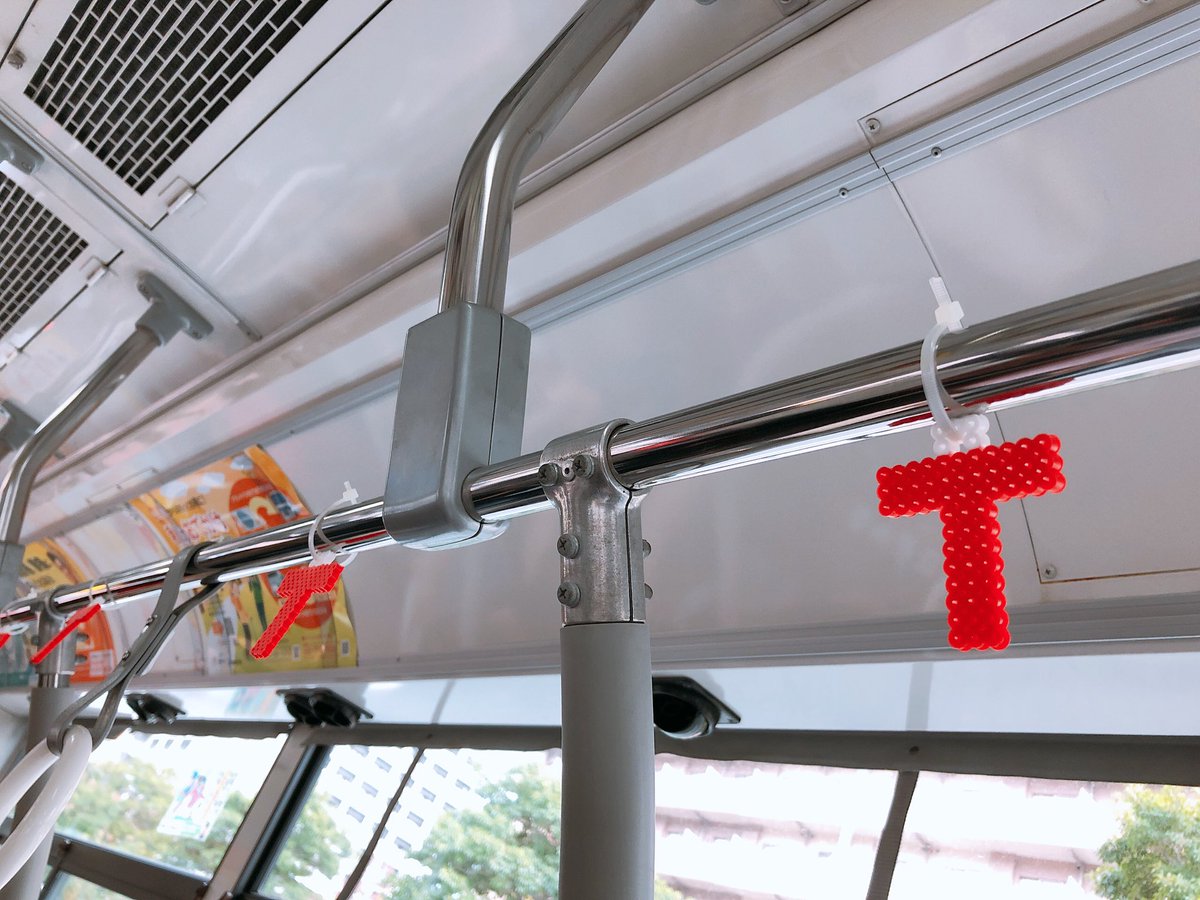 [cr: @L19uNThlILmu5dj]
---
---
Fanaccounts:
Translation by @janieTVXQ :
---
Translation by @MM7608:
(*∵*) What's album title?
TOMORROW
(*∵*) YES YES
(´^J ^`) Please explain why is it TOMORROW!
(*∵*) I don't know (´^J ^`)
PLEASEEEEEE *kittenish* [cr: @yamnyan_nyan]
From today, Yunho & Changmin will check SNS to collect everyone's idea about what gag will they do during MC. So if you have any idea please tweet it & hashtag #東方神起 #TOMORROW #明日コン
---
Translation by @clefaire:
Chami: if you guys want to give suggestions for Yunho to do something, please write (on SNS); hashtag Yunho, hashtag Tomorrow Con, hashtag your suggestions! 😂 [cr: @e02y06c18]
Compared to the previous Saitama stop, both looked more relax and had more fun. [cr: @okayu212]
Chami praised Yunho and Yunho said he was so happy to be praised so much.
Supporting on SNS,
YH: pls use hiragana and katakana if possible! It takes me more time if there are a lot of kanji..
CM: of course it's difficult if it is all in kanji, but if it's in only hiragana and katakana, I think, do they look down at me?Ps. pls use all of them.😂 [cr: @raccowa]
Chami: everyone, please listen to our song during the getting warmer November… Jealous.. a song full of jealousy.
😂😂😂😂 [cr: @YunhoBunny]
About Jealous
CM: personally, since Christmas is around the corner and it'd be a winter song, I thought that it'd be a sparkling and cheerful song, but why..it's a song about jealousy?
YH: we tried hard to perform a sexy, full of jealous performance. 😂 [cr: @Shim_Ls2v2]
福岡1日目
Chami: we want to do more activities and promotions here in Fukuoka~~
BE: *cheers*
Chami: ah, don't expect it. We want to, but it hasn't decided yet. [cr: @e02y06c18]
—————–
Credits:
as indicated above,
Compiled and Shared by TVXQ! Express