A「SHIBUYA109」and「MAGNET by SHIBUYA109」collaboration with Tohoshinki for the Christmas campaign 『Tohoshinki 109 XMAS』has been decided on 5 different stores around the country.
It seems that Tohoshinki poster will be displayed on the cylindrical Shibuya 109 building this Christmas (last time it was on 2010), which will be visible from the Shibuya famous busy crossing!
Official account of SHIBUYA109 described Tohoshinki as a super great/influential artist, and they changed their profile image and header on twitter to Tohoshinki~
They also tweeted thanking fans for the many follows they received!
profile image: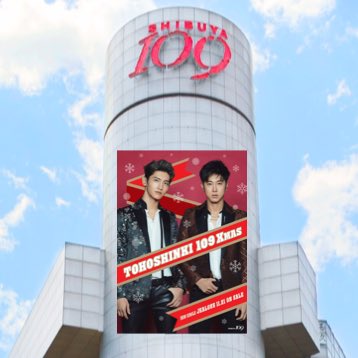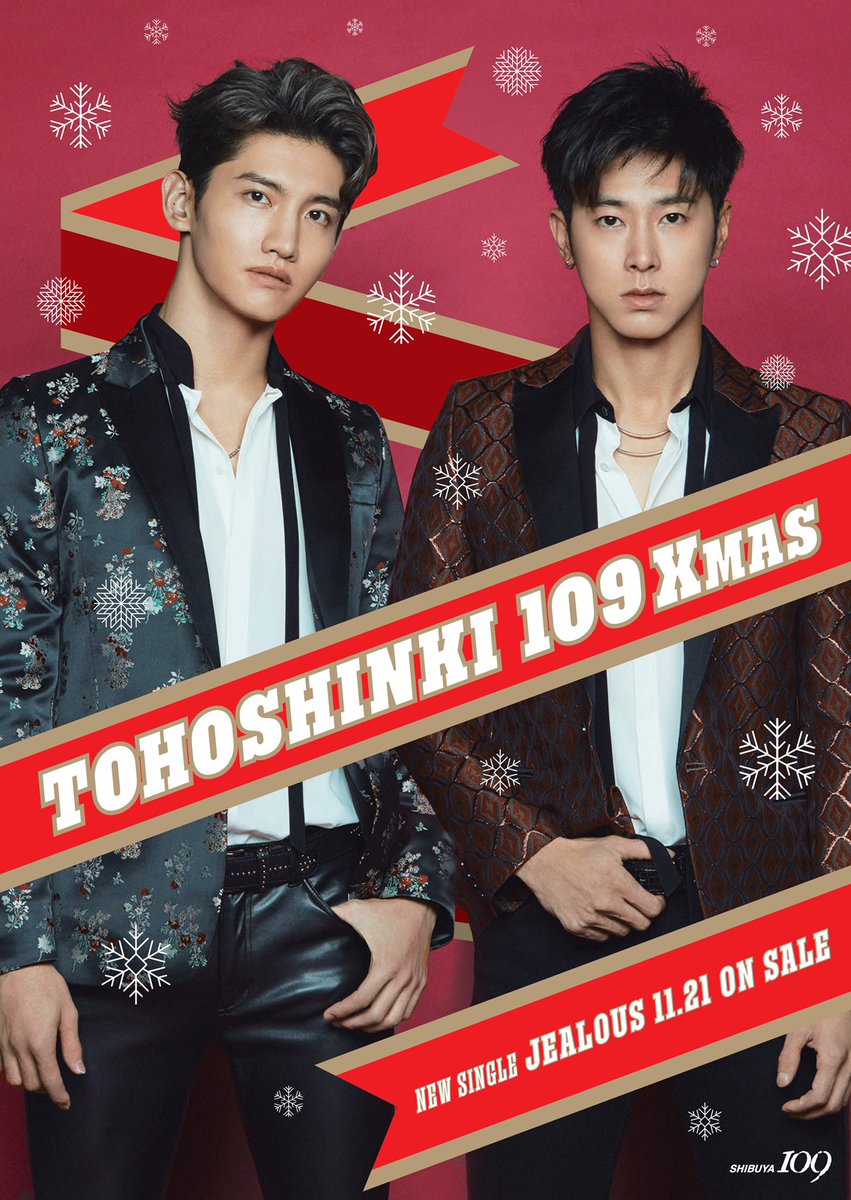 header: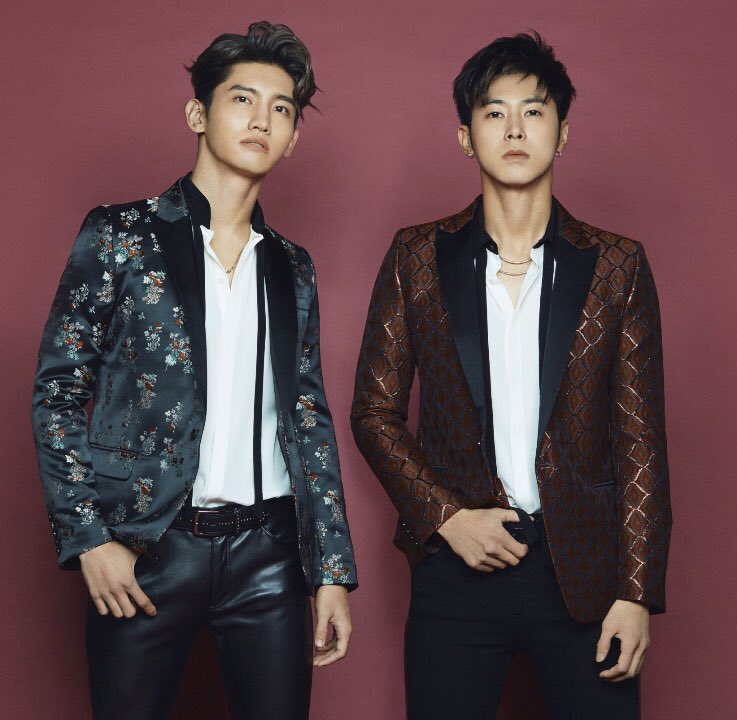 On another note, they tweeted Tohoshinki's "The Chance of love" lyrics with an old screencapture of Changmin instagram profile. Apparently, when the collaboration was decided, Changmin followers (1.09M) and posts (109) count had the number 109 on them just like Shibuya 109, saying it was fated XD (Changmin's followers now is 1.1M, so this must have been before 181029)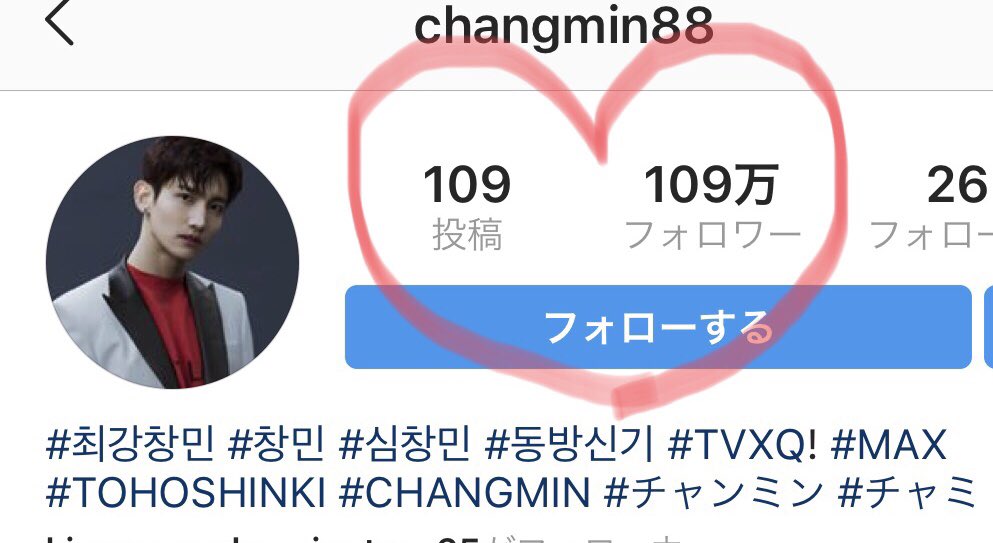 Tweets:
🎄クリスマスキャンペーン🎄

『東方神起 109 XMAS』開催✨

11/23(金)〜東方神起とコラボレーション🌈

109限定アイテムを販売するポップアップストアやコラボカフェを実施!

その他、SNSキャンペーンなど盛りだくさん🙊 詳細は随時109ツイッターで配信するからチェック💓
超大御所アーティストとのコラボレーション…
震えるね…#東方神起
めっちゃフォロワーさんが増えてる😭💓#東方神起 についてのキャンペーン詳細やグッズの入荷&売切れ情報などは随時ツイッターから発信します! その他、割と関係ないつぶやきからファッションや109企画などもつぶやきますがお付き合いお願いします🙇‍♀️✨
コラボレーション決定を聞かされた時に、チャンミンのインスタを見たら109投稿の109万フォロワーだった。

あぁ、これは運命なんだねと思った。

Woo oh yeah yeah woo これは運命だよね oh yeah yeah#東方神起#東方神起109XMAS#明日コン#運命だと思ったらRT
コラボレーション待ちきれない方へ…

わたしが作ったものでしょぼくて恐縮ですが、イメージになります。

アイコンとヘッダーも変更したので良かったら見てくださいね!#東方神起#東方神起109XMAS#明日コン#新しいプロフィール画像
——————–
Credits:
@SHIBUYA109NET,
Post Written and Shared by TVXQ! Express