The second day (and last for this week) of『Tohoshinki LIVE TOUR 2018~TOMORROW~』at Tokyo Dome! Concert started at 18:06 and finished at 21:16 [cr: @anywhere4you]. Encore tshirts were white.
The moshi moshi and T corners were featured this day, and they listened to a cute child saying "moshi moshi Juno?", who was the same one previously recorded the  "moshi moshi Tanmin?"! then the two introduced themselves cutely as Tohoshinki's Tanmin and Juno > w < (video below)!! They sang a little of R. Kelly's "I believe I can fly" on one of the photos (audio below)! During the T corner too Yunho went backstage briefly to fix his earpiece after whispering to Changmin about it, and a fan appreciated how smoothly they deal with such situations [cr: @raccowa].
During Road, Changmin forgot to sing some lyrics which he realised immediately and cutely pointed at himself mouthing "it was me" (probably he missed it because he thought it was not his part XD) [cr: @MM7608 and @_changmin_218]! During MC when Yunho praised Changmin's muscles, Changmin also said Yunho's are amazing "so one day.." which Yunho repeated!….. so maybe one day he will show it to us too? *_* [cr: @panee0202]!
During MC as well, they talked about the variety in ages among their audience. Changmin also mentioned how some years ago, he felt sorry towards some small babies in the concert who were too young to understand what is going on, but now these babies grew up to 4-6 years old children attending now with their parents and can enjoy the concerts too. He then talked about how he is worried that loud speakers could damage little babies (赤ちゃん) ears so he wishes fans don't bring them to the concerts [cr: @panee0202: 1, 2, and @_changmin_218]. Yunho agreed to that and added the parents can still make them listen to Tohoshinki's songs XD [cr: @meeetvexrip and stream]
Dome Songs Set list:
– VCR 1 –
01. Yippie Ki Yay
02. Showtime
03. Something
– Greeting (short) –
04. Get going
05. I Don't Know
– VCR 2-
06. Jungle
07. Electric Love
08. Mirotic
– VCR 3 – (new transition at the end)
09. I love you
10. Telephone
11. Asu wa Kuru Kara 明日は来るから ~TOMORROW Version~
– MC 1 –
12. Road
13. Make a Change
– VCR 4 (?)-
14. Burning Down – Yunho SOLO
15. In a Different Life – Changmin SOLO
– VCR 5 (Back to Tomorrow) –
16. Unmei 運命(The Chance of Love)
17. SuriSuri (Spellbound)
-Toho Dancers and Band Introduction –
18. Jealous
19. Trigger
20. "O"-Sei.Han.Go. ("O"-正.反.合)
– Encore –
21. Sweat
– MC 2 –
22. Share The World
23. Shine
24. High Time
25. This is my love
26. 大好きだった (Daisukidatta)
27. Weep
– Ending MC –
Photos:
beautiful red ocean~
[cr: setsu-to]
---
[cr: @bruni2618]
---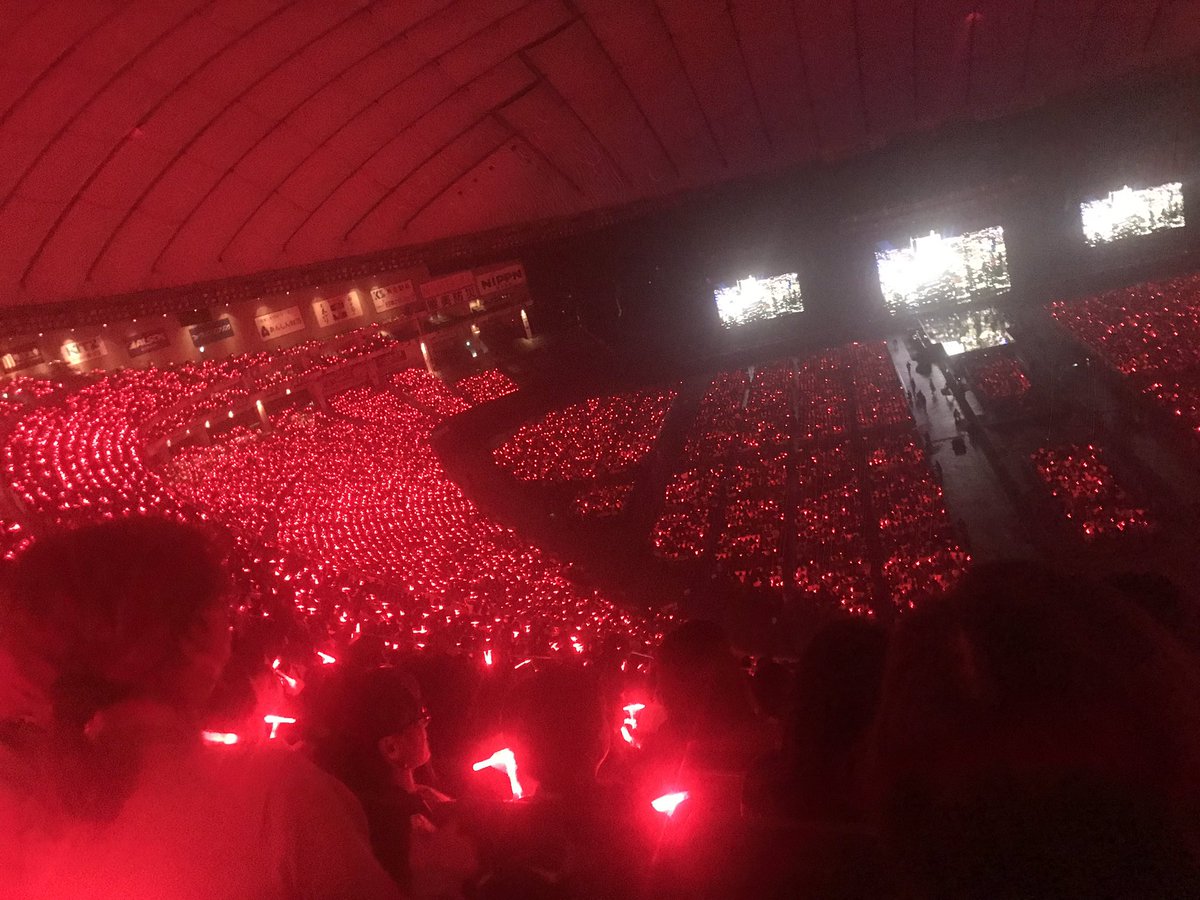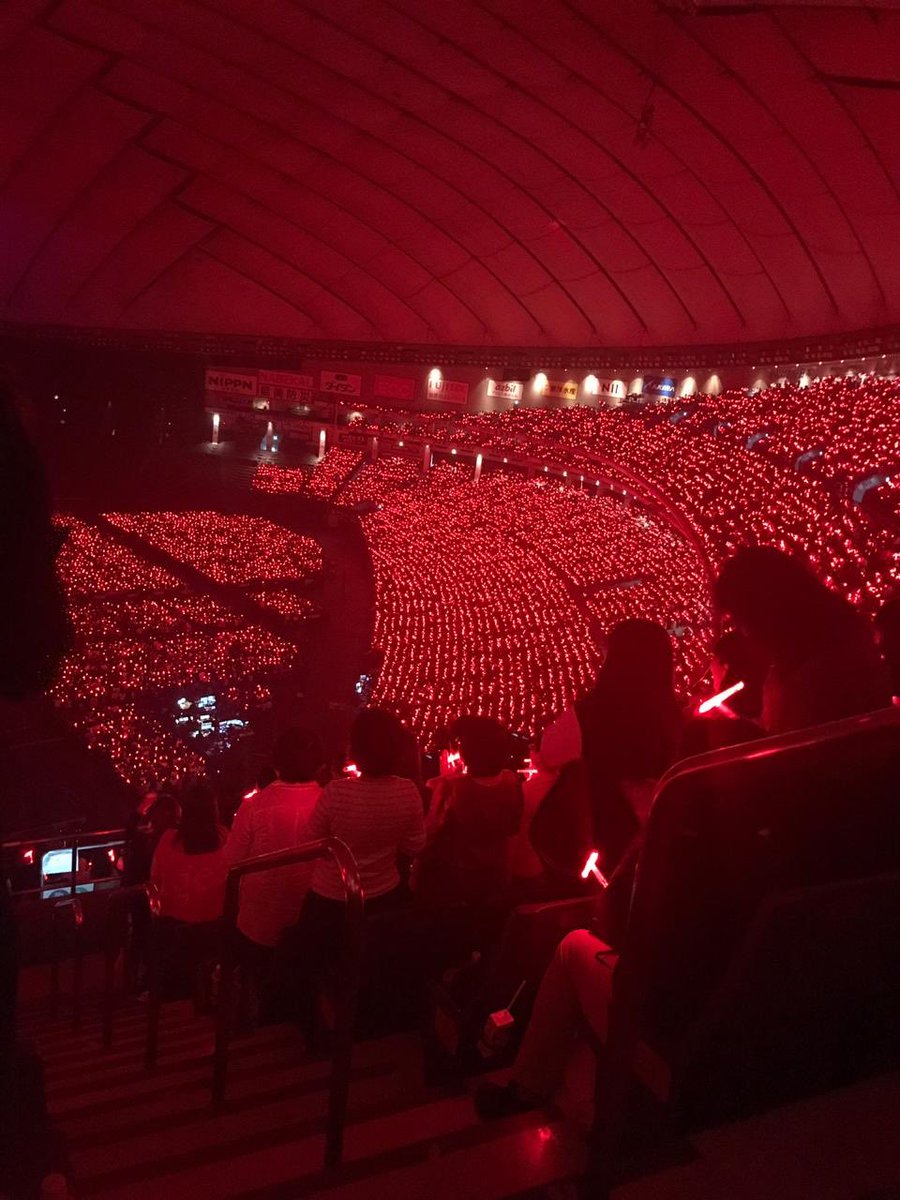 [cr: @eliteyunchan]
---
The other design of the blimps is a submarine!
red ocean
before concert start
[cr: @bbananatwt]
---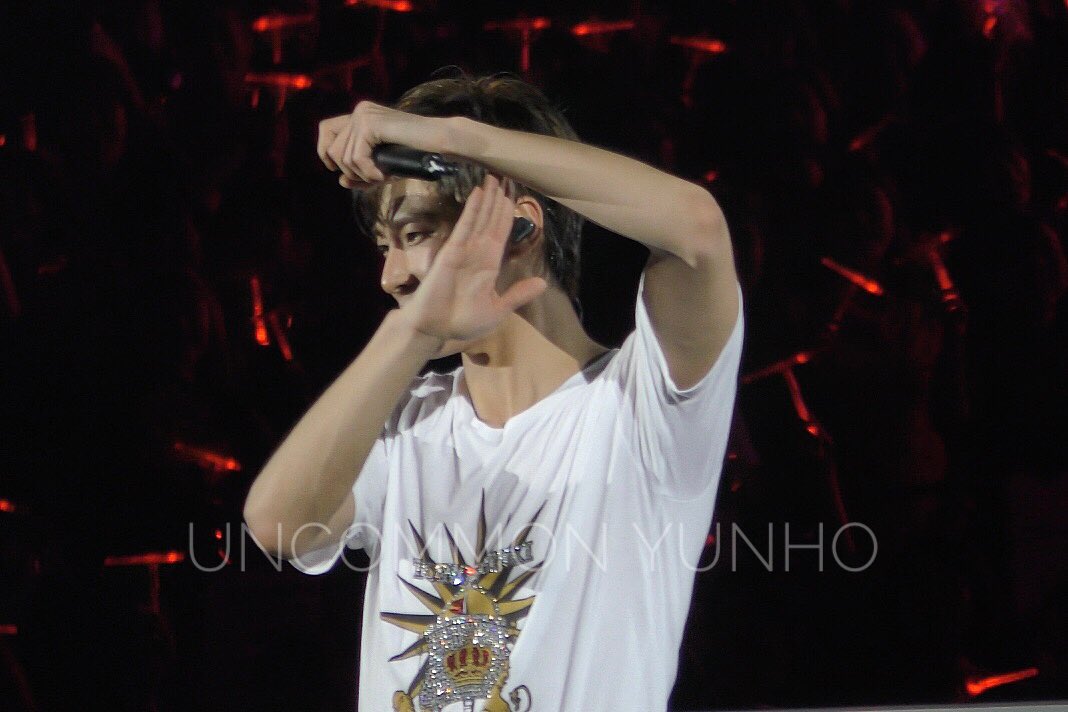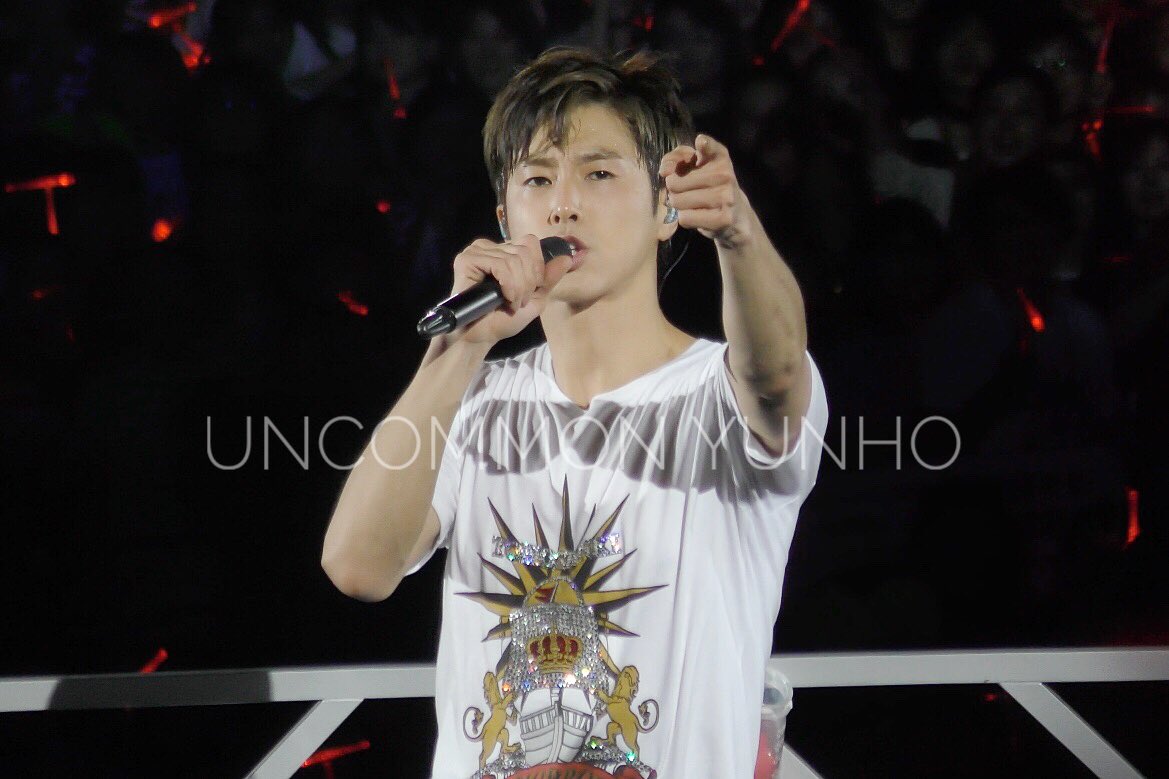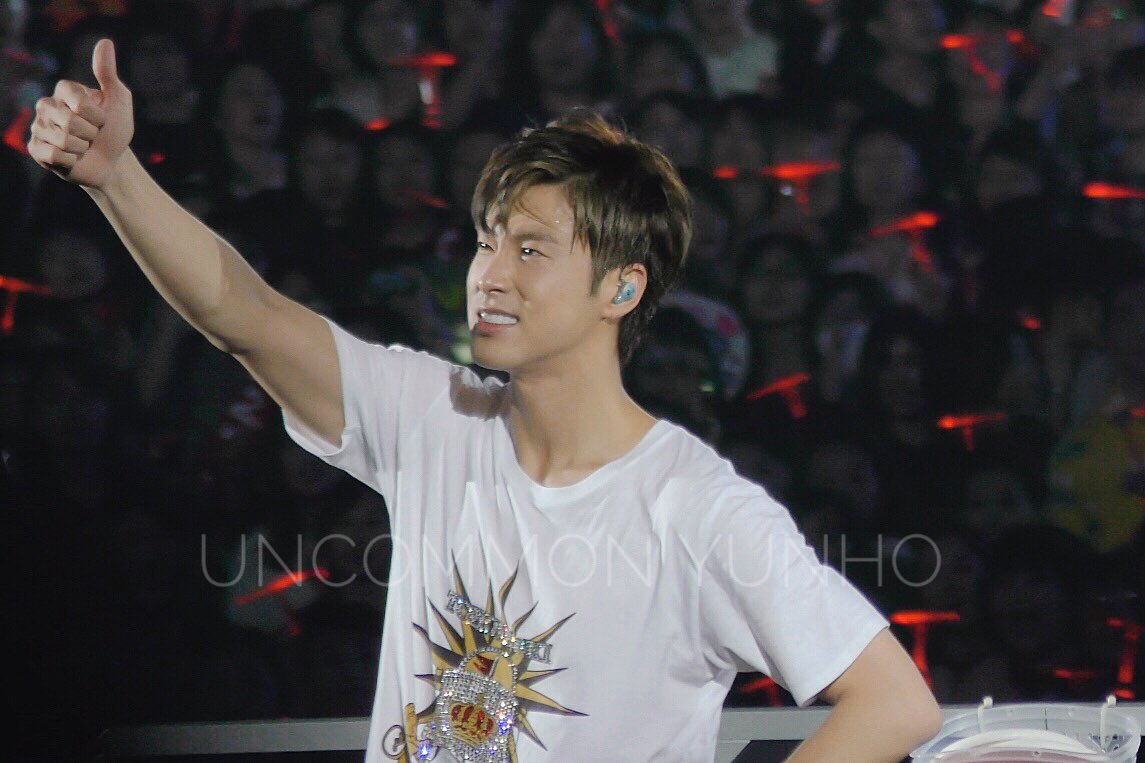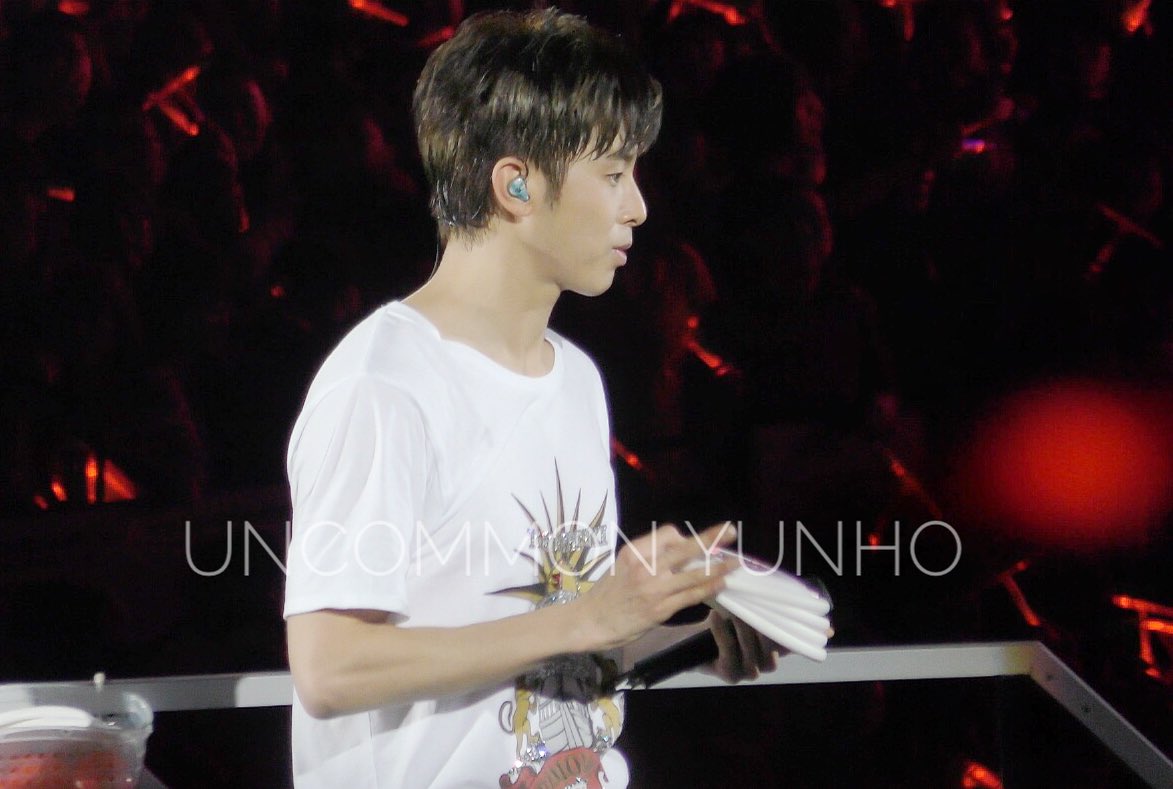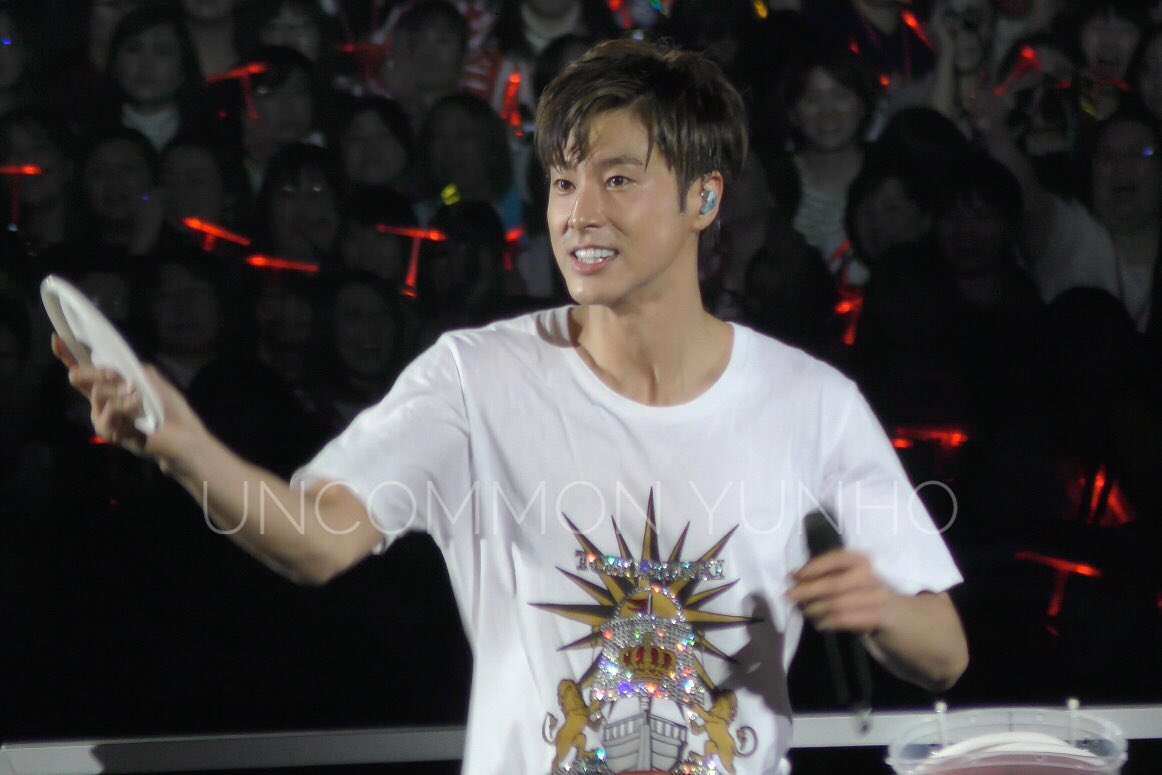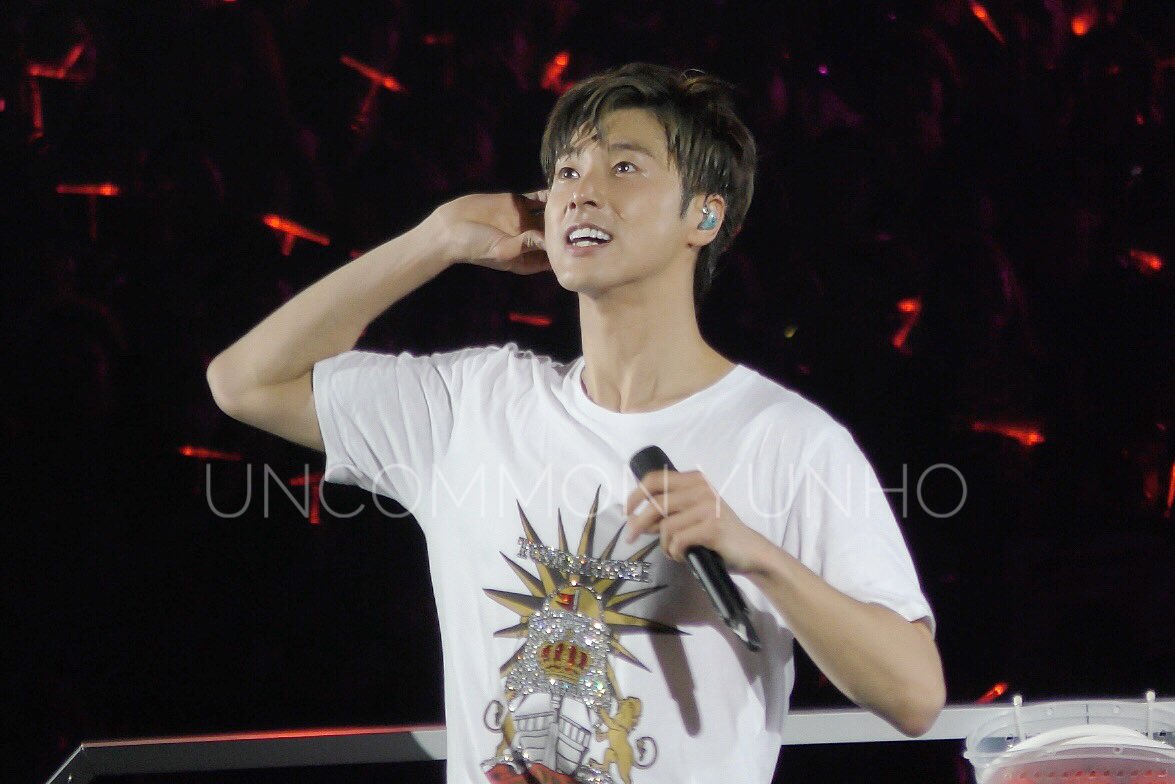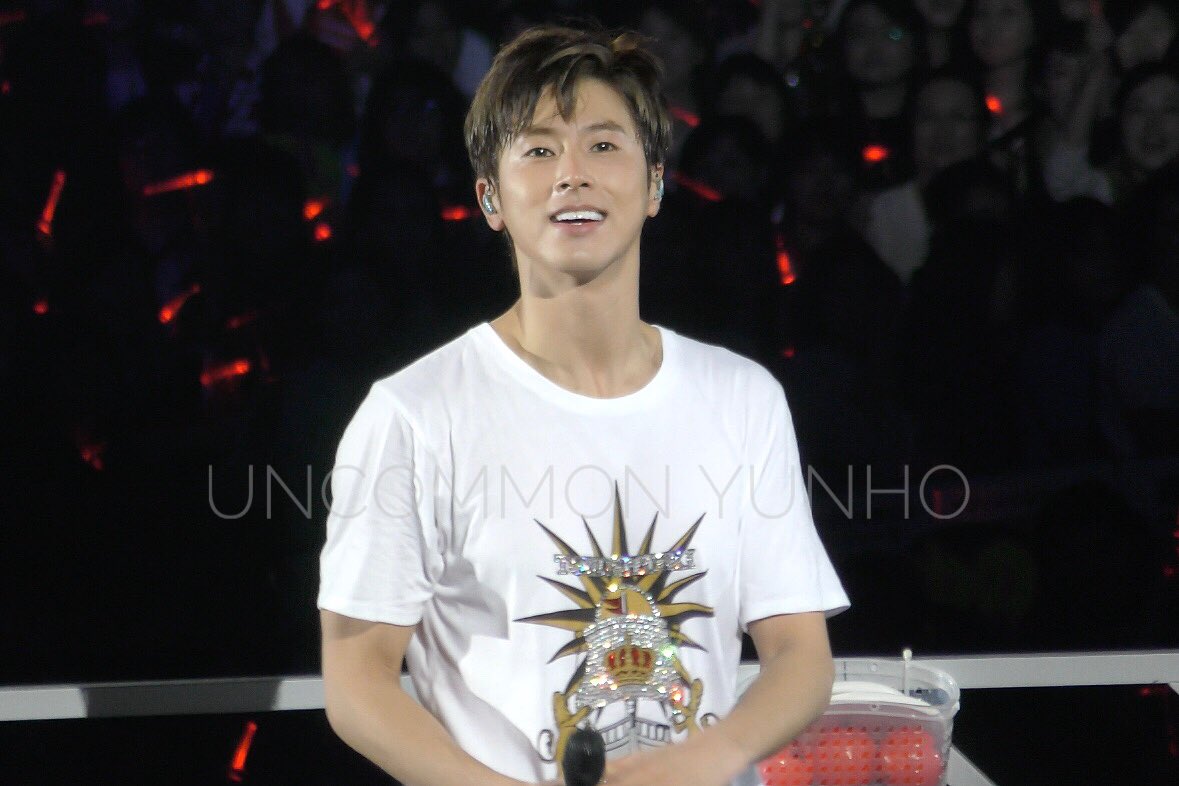 [cr:  @uncommon_yh]
---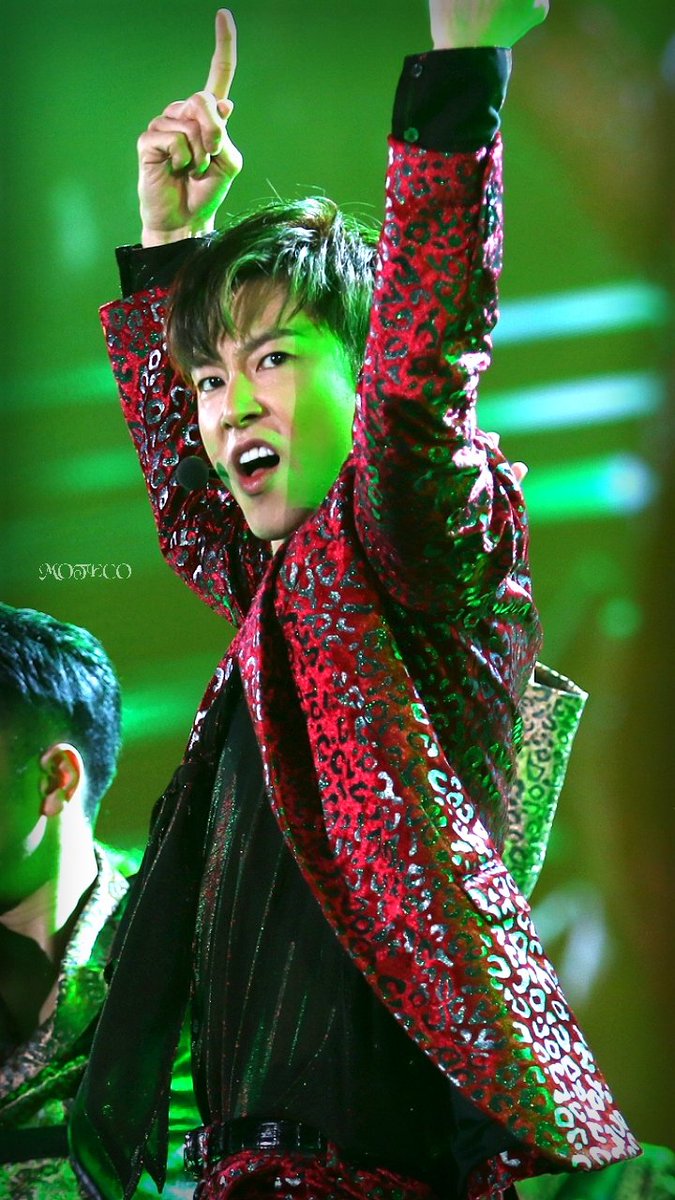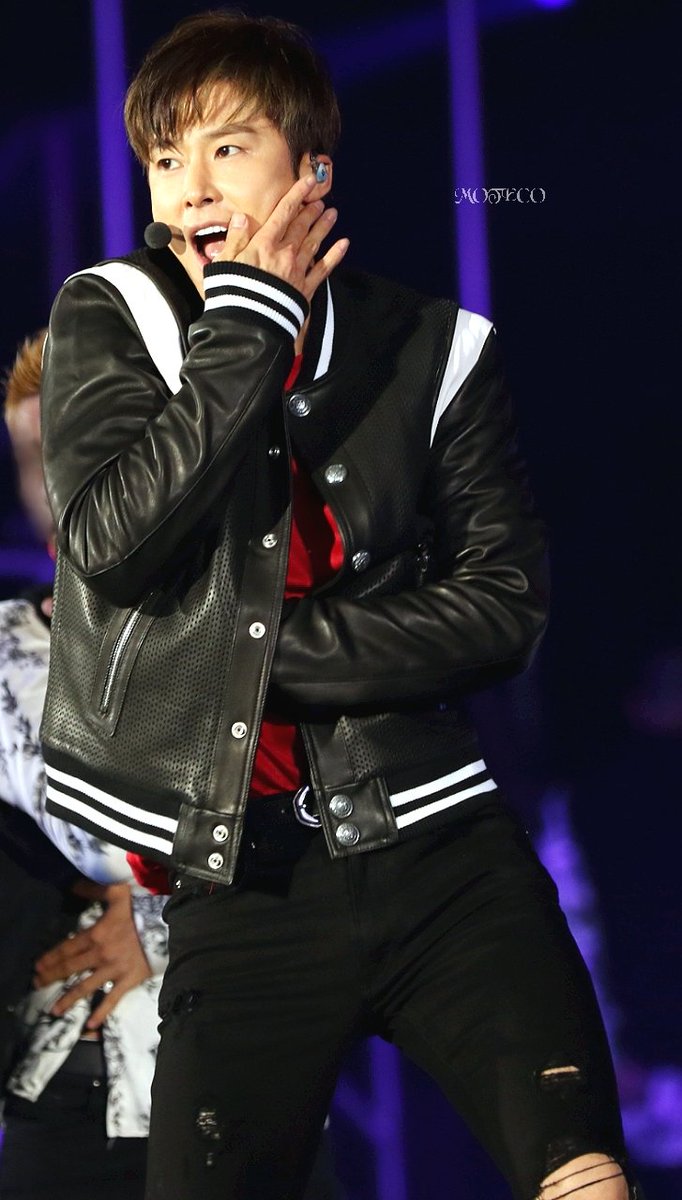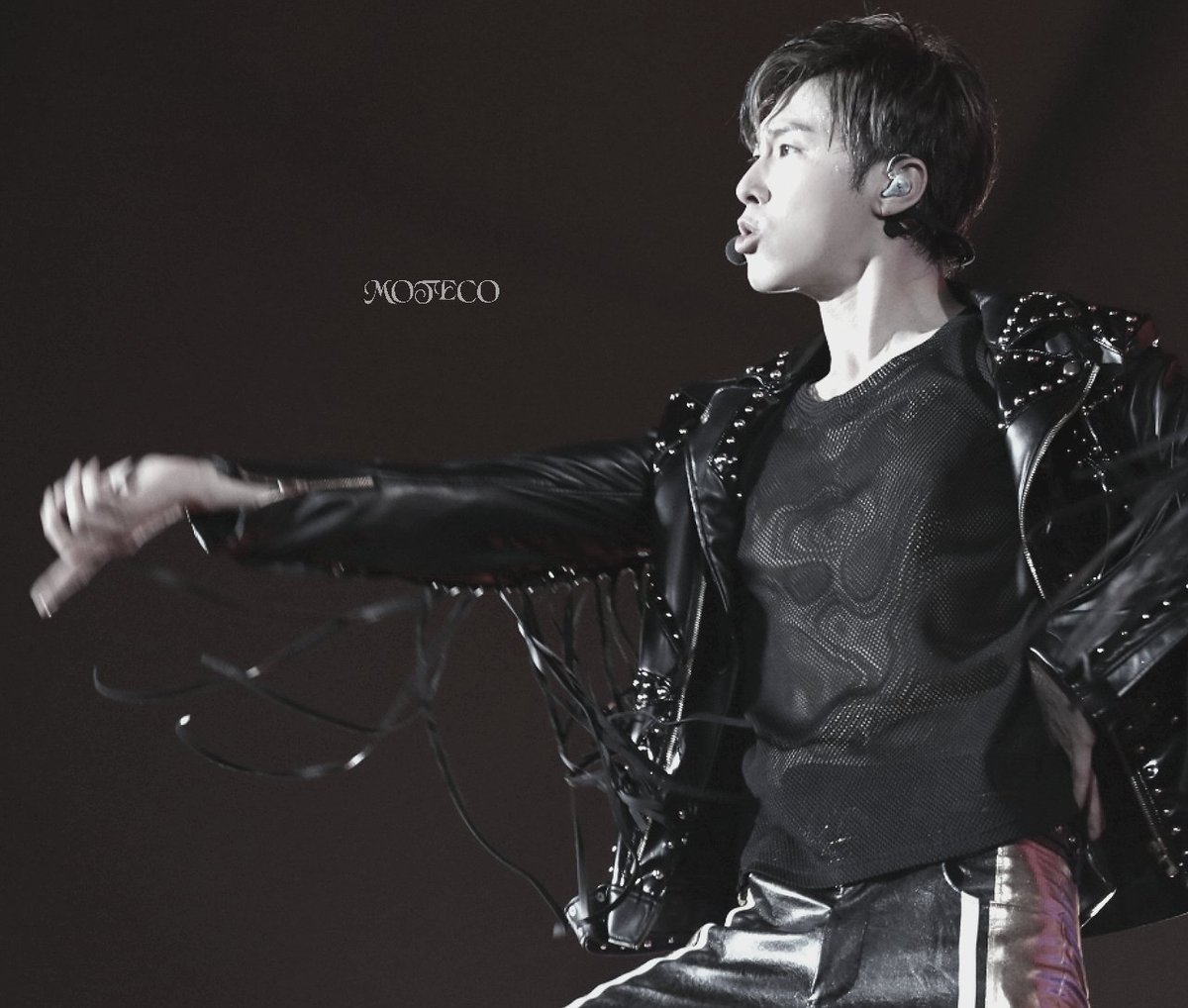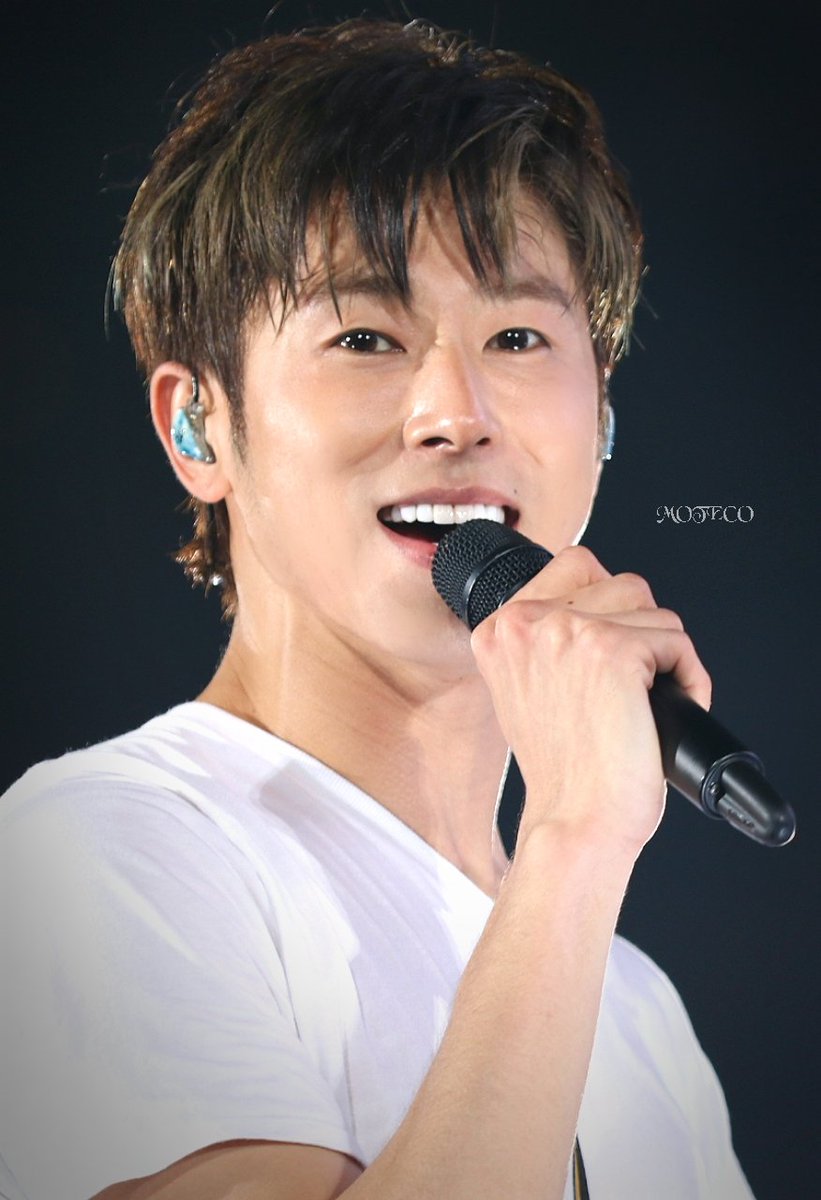 [cr: @moteco26]
---
before concert start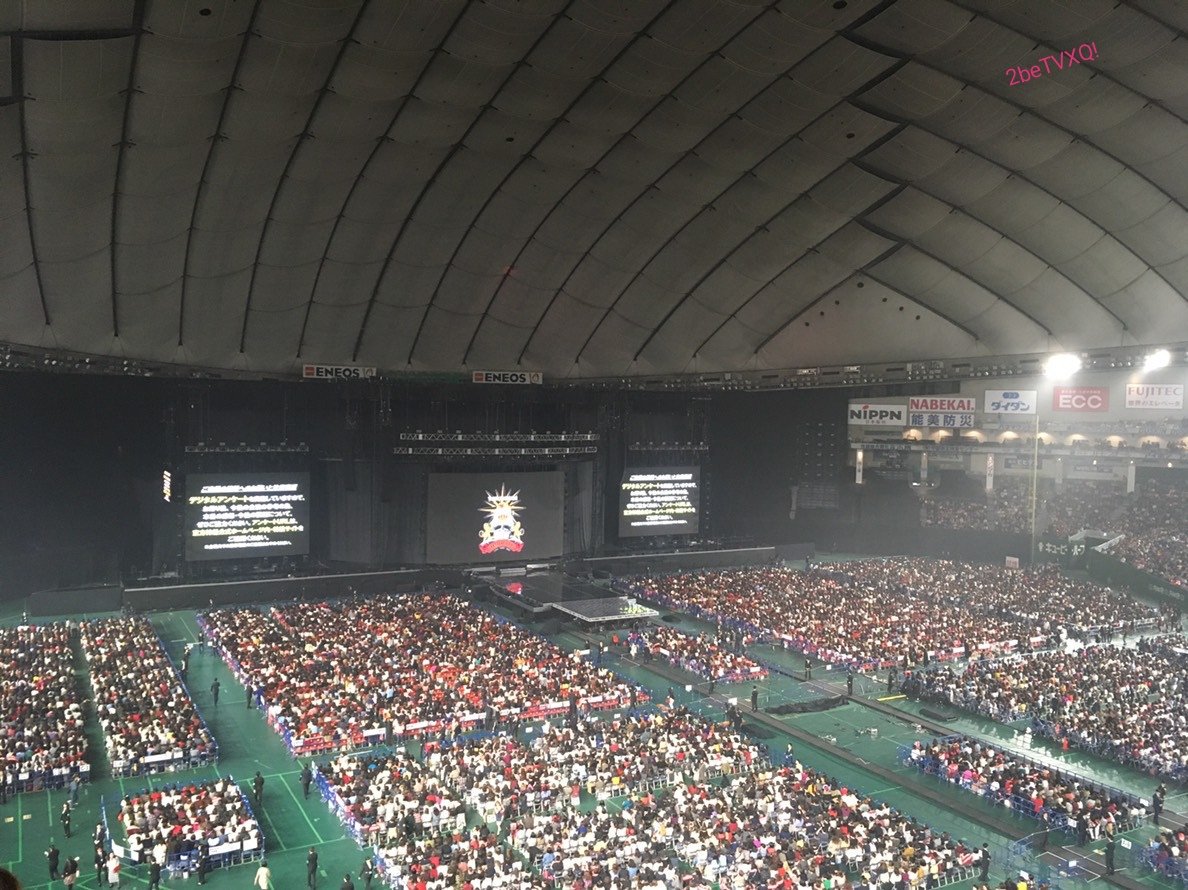 [cr: @2beTVXQ]
---
fan spotting about 50 people lining up for Bigeast registration after the concert!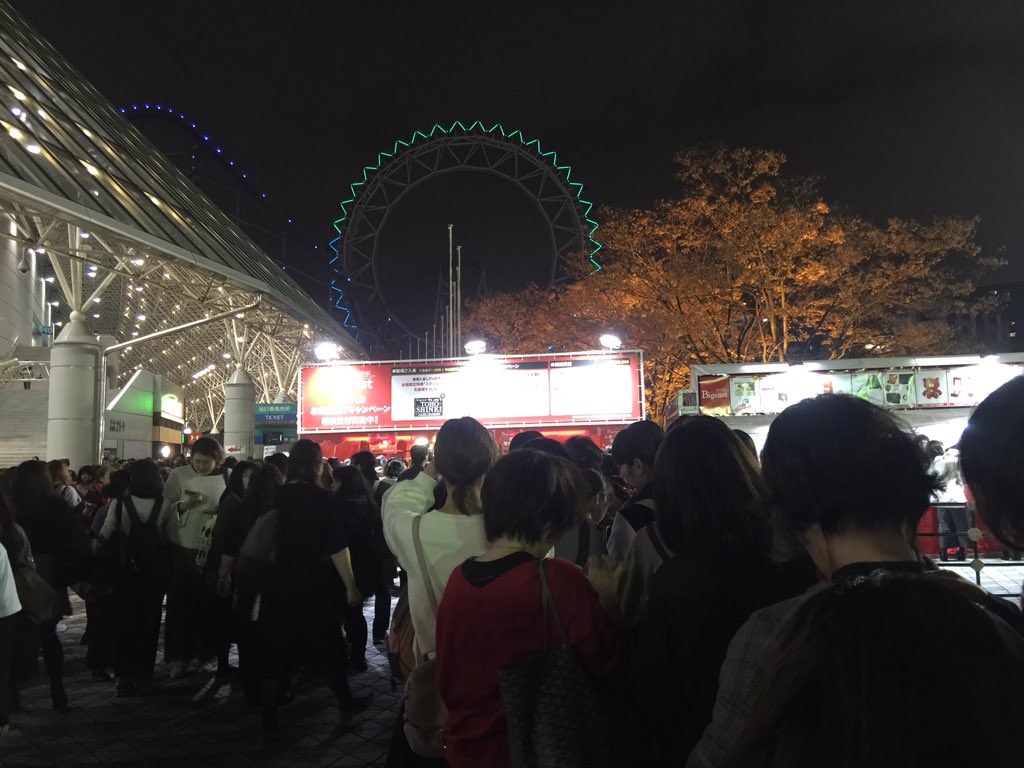 [cr: @MM7608]
---
---
Fancams:
MC: Tohoshinki Tanmin and Juno! > w <
[cr: @patty2326]
---
This is my love: Flying on top of the Red Ocean during
[cr: @bruni2618]
---
MC: Tohoshinki Tanmin and Juno! > w <
Weep: asking the male fans not to sing louder and not lose to the fangirls XD
[cr:  @uncommon_yh | uncommon yunho]
---
---
[cr: @W_crown26218: 1 and 2]
---
[cr: 半为苍生半美人_沈昌珉 ]
---
Audio: I believe I can fly!
Audio: Changmin forgetting to sing "kagayakeru my road" XD
[cr: audio cuts via @hominhome: 1 and 2]
---
The original clip of the cute baby saying "moshi moshi Juno (Yunho)?" voice~
The old video of "moshi moshi Tanmin (Changmin)?"
[cr: @u_know_ane]
---
---
Fanaccounts:
Translated by @beriko0214:
Encore
(∵) I am standing on this stage at Tokyo Dome.. that is all because of you. Every year, I am on this stage but every time I have different feelings. You became fans of us, you became our colleagues.. then now you've become our members.. I want to create a wonderful world with you. Because all of you here are members of Tohoshinki. [cr: @hominismmomi]
YH: I often refer to a word, "Nakama = buddy, friends, colleagues".. but just lately I understand its meaning very well. I believe that Nakama is something that you can believe in unconditionally. From now on, no matter what happens.. please count on us. I am sure that we will some day count on you too. [cr: @coscosy]
—————–
Credits:
as indicated above,
Compiled and Shared by TVXQ! Express