Our Yunho is loved and treasured everywhere he goes~❤
Translation:
that I could call you hyung for 3 months was an honourㅜㅜㅜ it was a memory in my life that I won't be able to forget and I will always support you. TVXQ! A really cool person bbb
[cr: lyj_0720, Translated by @snxy]
---
Translation:
(I) have to succeed and then meet, hyung 🤘 acting, singing, life's directorㅋㅋㅋㅋ I didn't know he was such a nice person
Fighting also, for the final concert tomorrow!!!
In reply to fans:
he said that it was his honour to have performed with Yunho and thanking fans in advance for coming and supporting tomrrow
[cr: hoyaaaa__94 via @YHCM0618_WITHU, Translated by @snxy: 1 and 2]
---
Member of the musical team:
Translation:
got snapped by fans taking a selfie with cool Yunho hyung, said he was friendly too
[cr: hyunw_l, Translated by @snxy]
---
---
"admire" "cool" "really worked hard" "good looking" i like him"
[cr: in.west, Translated by @snxy]
---
[cr: s_dongwoook]
---
"ok, me too, with yunho hyung."
[cr: j.o.n.g.w.o.n, Translated by @snxy]
---
He commented: 
"Yunho hyung is a really good person. Even normally, he sincerely cares for fans ^^"
[cr: jeonghyeon4525 via @T_yhcm_T, comment translated by @snxy]
---
OP's son performed with celebs like super junior members and Yunho for 6 days~ recently taken photo: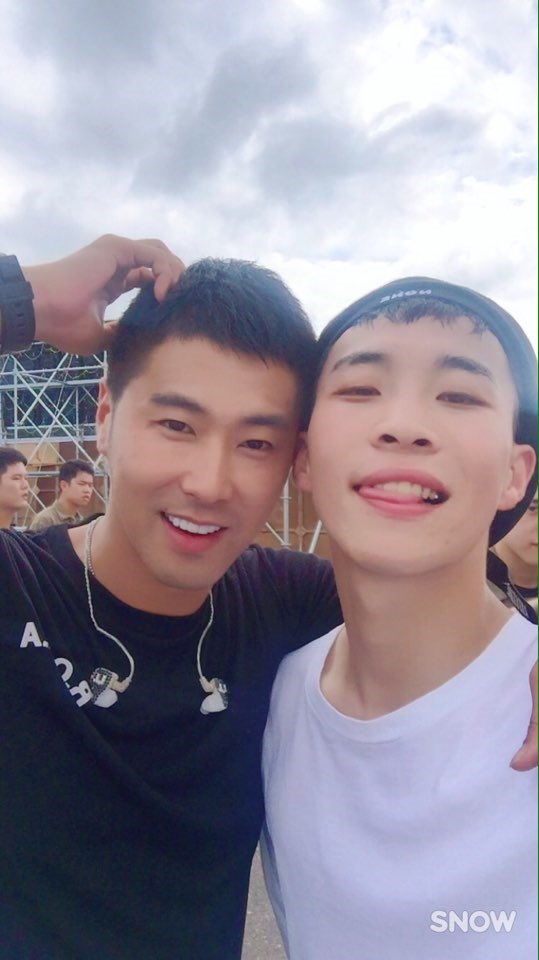 [cr: naver cafe via @kimikmi0503, In English via @snxy]
———————————
Credits:
As we've indicated above,
Compiled and Shared by TVXQ! Express