Tohoshinki made a surprise appearance in a Reboot dance workshop taught by Toho Dancers 50 and SONNY at the Kanagawa Prefectural Kanazwa High School. The workshop, here consisting of 52 high school girls, is part of Dance Dance Dance @ YOKOHAMA 2018, Yokohama's dance festival held on 8/4~9/30.
The news were reported by the newspapers (offline and online)~
Photos:
Sankei Sports, Nikkan Sports and Kitanippon
[cr: @tomnimama]
---
[cr: @raccowa]
---
Sankei Sports, Nikkan Sports, and Daily Sports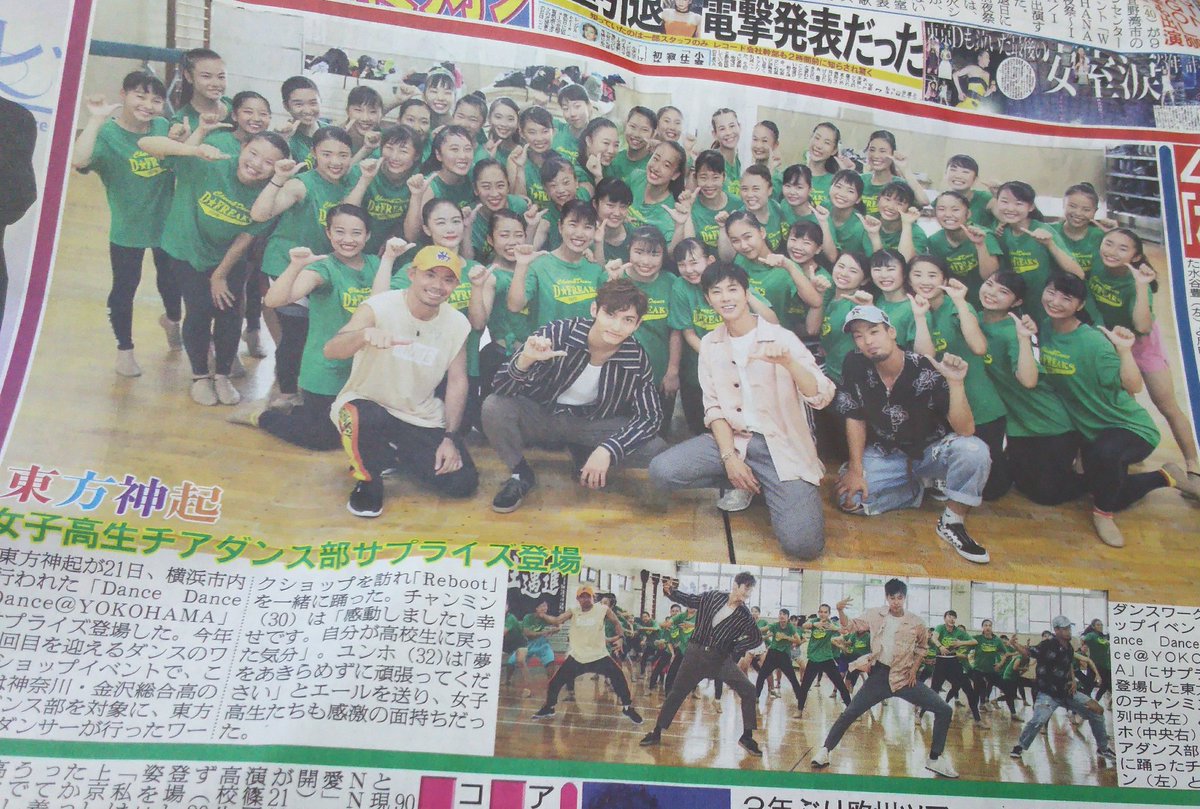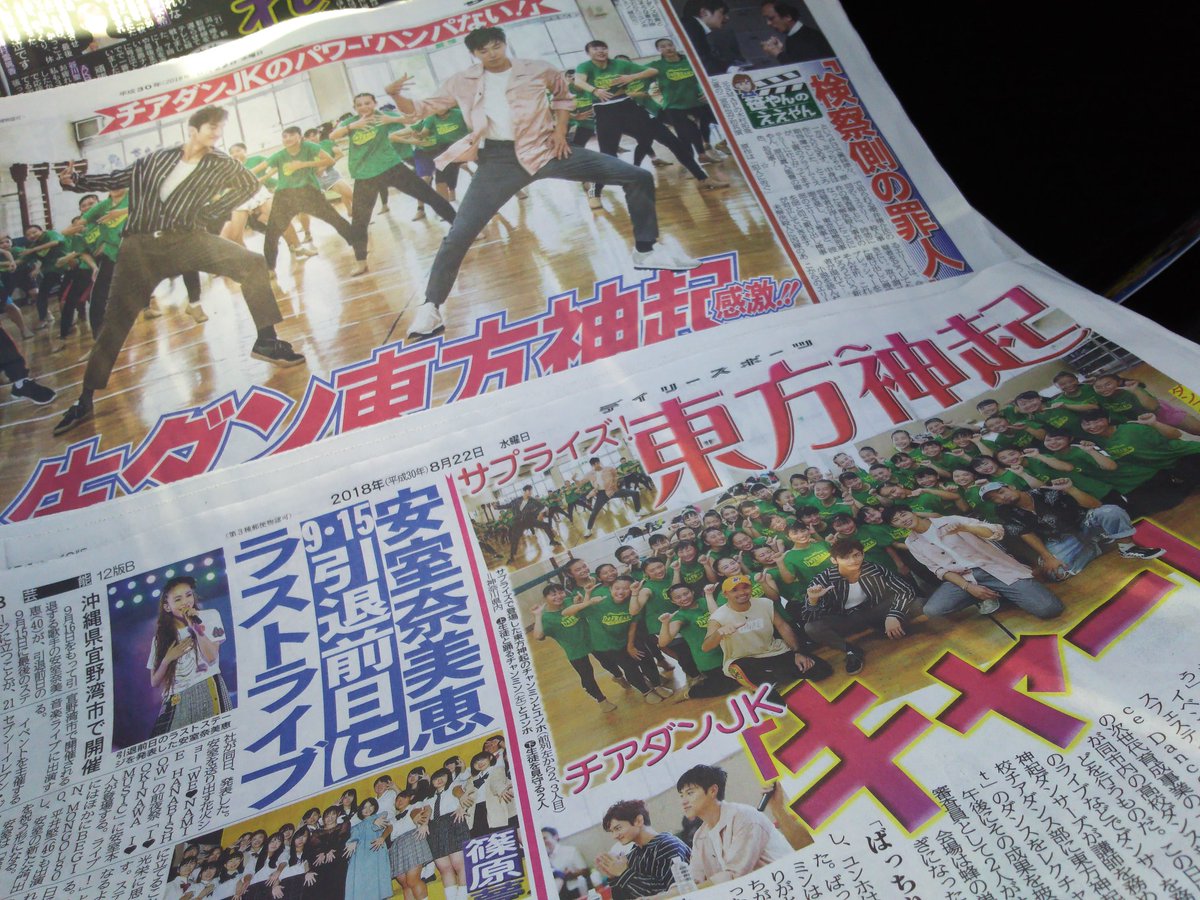 [cr: @masasyomama]
---
---
Also shared on news online such as via Yahoo! Japan:
Translation:
Tohoshinki visited the high school. This is part of the Dance Dance Dance @ Yokohama project It's was a surprise and some students cried to meet them. The Toho dancer SUNNY and 50 instructed this team.They danced Reboot together.
Changmin : "we were so encouraged by watching students dancing. Feel like I'm back to a high school student. "
Yunho : "Reboot is a difficult song but you all were so wonderful. Super energetic."
[cr: Daily Sports via Yahoo! Japan, @2beTVXQ]
————————
Credits:
As we indicated above,
Posted and Shared by TVXQ! Express