Announcement of Change of Versions for Hologram Musical "SCHOOL OZ"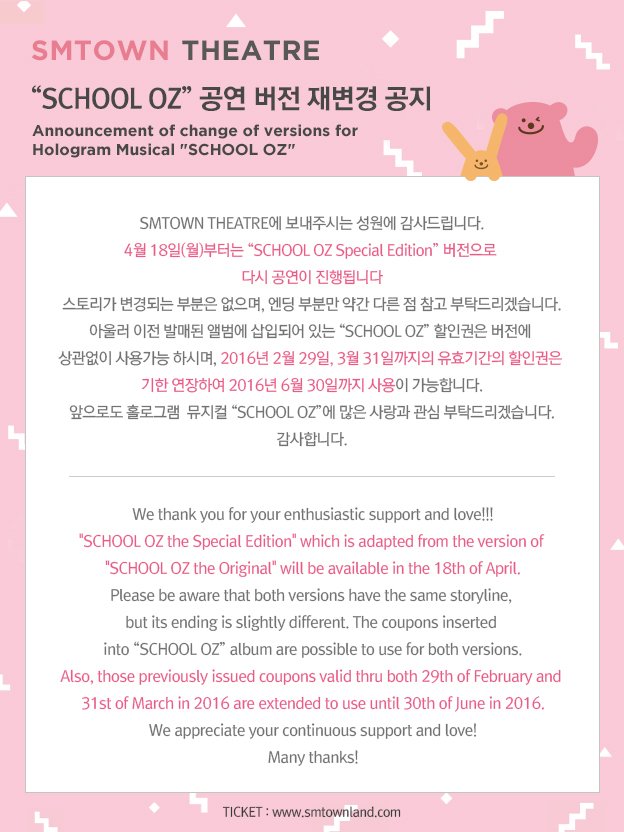 "We thank you for your enthusiastic support and love!!!

"SCHOOL OZ the Special Edition" which is adapted from the version of "SCHOOL OZ the Original" will be available from the 18th of April.

Please be aware that both versions have the same storyline, but its ending is slightly different. The coupons inserted into "SCHOOL OZ" album are possible to use for both versions.

Also, those previously issued coupons valid thru both 29th of February and 31st of Match 2016 are extended to use until 30th of June in 2016.

We appreciate your continuous support and love!

Many thanks!
————————–
Credits:
@SMTOWNGLOBAL: here,
Shared by TVXQ! Express