The dome concerts started with the first day of『Tohoshinki LIVE TOUR 2018~TOMORROW~』at Tokyo Dome! Concert started at 18:05 and finished at 21:13 [cr: @anywhere4you]. Encore tshirts were blue.
Domes = Special stages!! They added 5 songs (in green) which includes Make a Change, Yunho's Burning Down, Changmin's In a Different Life, High Time, 大好きだった (Daisukidatta), as well as a new VCR(?)! They also changed the encore songs order (in yellow), making the dome set list a total of 27 songs! Only Sakuramichi was deleted from the Arena setlist.
This time during encore, Tohoshinki, who always try to reach fans at the top faraway floors in the large venues, flied around Tokyo dome in what looked like blimps designed as ships *___*!!
Dome Songs Set list:
– VCR 1 –
01. Yippie Ki Yay
02. Showtime
03. Something
– Greeting (short) –
04. Get going
05. I Don't Know
– VCR 2-
06. Jungle
07. Electric Love
08. Mirotic
– VCR 3 – (*new transition at the end)
09. I love you
10. Telephone
11. Asu wa Kuru Kara 明日は来るから ~TOMORROW Version~
– MC 1 –
12. Road
13. Sakuramichi Make a Change
– VCR 4 (?)-
14. Burning Down – Yunho SOLO
15. In a Different Life – Changmin SOLO
– VCR 5 (Back to Tomorrow) –
16. Unmei 運命(The Chance of Love)
17. SuriSuri (Spellbound)
-Toho Dancers and Band Introduction –
18. Jealous
19. Trigger
20. "O"-Sei.Han.Go. ("O"-正.反.合)
– Encore –
21. Sweat
– MC 2 –
22. Share The World
23. Shine
24. High Time
25. This is my love
26. 大好きだった (Daisukidatta) 
27. Weep
– Ending MC –
Photos: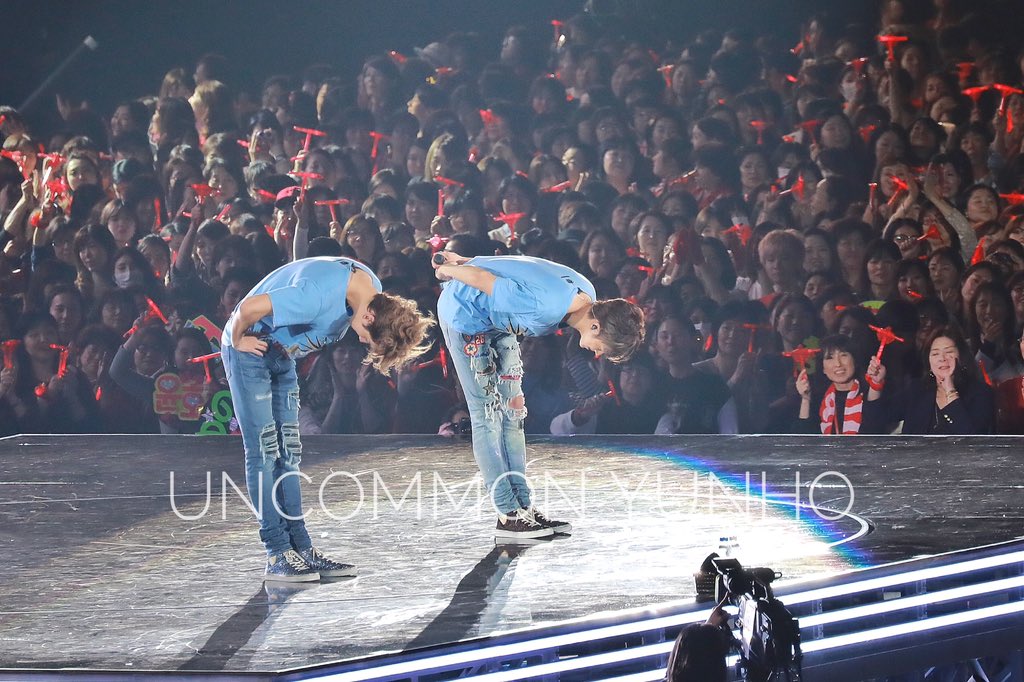 Continue reading →