Today's 東方神起 FILM CONCERT TILL in Tokyo in TOYOSU surprise guests were, for the 1st session, Stage director Hideshi Hasegawa, and , for the 2nd session, Toho Band Members Kazuhiro Sunaga (BASS) and Fukucho or Masao Fukunaga (PERCUSSION), in addition to Toho dancer SONNY. For the last session it was Toho dancers K-sk, RYOTA, Hiroto and Tamiya~
Tweets from Official Tour Twitter and the Guests:
Stage director Hideshi Hasegawa with TB:
---
Toho Band Members Kazu, Fukucho and Toho dancer SONNY with TB:
---
Toho dancers K-sk, RYOTA, Hiroto and Tamiya with TB:
---
SONNY tweeting on his way to the venue before the show:
---
Fukucho-san's tweet after the show ended:
Translation:
I came to participate 東方神起 TILL in TOYOSU pit!
Everything were crazily cool!
Got teary-eyed at the end…>_<…
I'm really thankful for everything that happened in those places.
I want to watch TILL again!
Went to eat monjayaki (something like okonomoyaki) together with SONNY-chang & Kazu after it ended
[cr: Fukucho or Masao Fukunaga's twittter (@fukuchomasao), Translated by @joeylfy]
---
SONNY's tweets:
Translations:
I was looking forward to "Tohoshinki FILM Concert" as the band members, KAZU & FUKUCHO-san said before in their talk. It's the first time I've seen myself on a big screen, and I realised anew it has only been one year since I was a member of that wonderful stage. I am moved again. With (our) original heart, let us work hard again from today. It is embarrassing but I have come to like Tohoshinki more w. Also, I want to go a 2nd time w. (TILL) will be held until November. Everyone, let us meet at the venue! So glad I went to this concert. Brought back so many memories!
[cr: @Sonny_PRIMETIME, Translated by @snxy]
---
Translation:



 TILL, nervous during episode talk, 4 regular members
[cr: Toho Dancer K-sk's Instagram (kskbigool), Translated by @joeylfy]
---
Tohodancers gathering for a meal after the show:
Translation:
It was awesome. day2💥💣💥💣💥💣💥💯
[cr: Toho dancer TAMIYA's instagram (tamiya_h), translated by @joeylfy]
---
Translation:
Meet-up with the TILL team 

, after-party
[cr: Toho Dancer Achi's Instagram (achiwilder), Translated by @joeylfy]
---
---
Fanaccounts:
Translated by @joeylfy:
Surprise guest for #tohotill0522 1st session is Hideshi-san (Stage director)!
"Probably around TONE (tour), the two of them had expressed their wish for the staff photos to be display during live (concert) too. As the both of them are such pure (genuine/nice) person, the staffs around them are fascinated by them. The tears that were shed during WITH (tour), it was not tears of sorrow, it was tears of warmth."
"About episodes of the duo, I kept thinking about what to share (for today) yesterday, but there were too many. Maybe, if I share everything (today), I don't think we would have any time left for the film concert (laugh)."


{t/n: Hence OP suggested to have a talk show from all staffs and talk about 東方神起 XD I agree!}


Info from the MC (today), during rehearsals when Hideshi-san walks down from the stage, Yunho held his hand as if he's escorting the ladies (off the stage). "Such affections!" the MC said and laughed.
In the beginning, the MC said "I know that many of you are looking forward to the (surprise) guests, the guest this time I think many of you wouldn't know him and go 'Hmm? who?'…. " But the audience cheers (loudly) when Hideshi-san appeared. There's no such thing that Bigeast doesn't know the staff!!
[cr: @uknowmmm: 1, 2, 3 and 4]
{p/n: for those who don't know Hideshi-san, he is the same staff who wrote a touching post about Tohoshinki on his facebook back during tree tour (few days after the last stop), you can find the translated post by @beriko0214: here}, 
Surprise guest for #tohotill0522 2nd session are SONNY-san, Kazu-san and Fukucho-san! #東方神起
Surprise guests for #tohotill0522 2nd session are SONNY-san (TOHO-dancer), Fukucho-san (percussionist) and Kazu-san (Bassist). They were watching from the seats (where they put the equipments). Fukucho-san kept waving his penlight😢
Then, when we were calling for 東方神起 (like during encore), Fukucho-san were waving his penlight in his usual 3-notes rhythm of "TO-HO-SHINKI" 😭 [c: @u_min206]
Fukucho-san: "I'm the one that always made those sound effects during long MC session. During TREE Tour, when both of them were imitating Rambo, it got really lively when I made sound effects of machine guns. There were sound effects of helicopters too. it was fun and made good memories."
[cr: @Ikuko0606]
Kazu-san (Bassist): "During Changmin's solo (Rock With U, TIME tour), we were rubbing our heads (against each other) and it gradually escalated (getting closer). In a joking tone, I said to Changmin "Let's kiss", the staff around us were seriously trying to stop us (from kissing) (laugh)."
Fukucho-san: "Maybe it's not well known, but I'm the one that did the sound effect during MC…. (Sound effect of) Rambo as well (during TREE). It was fun when I made it."
SONNY-san: "The first live (concert) after they came back from hiatus (as duo). Many thoughts came about. Saitama…. No no, it was Yokohama Arena right. Before it begins (before his turn to appear in BUT), I cried… it was just the beginning of the (TONE) tour, but couldn't stop my tears." (Applause from the audience)
[cr: @panee0202: 1, 2 and 3]
Surprise guests for #tohotill0522 final – ksk-san, RYOTA-san, HIROTO-san, Tamiya-san (TOHO-dancers):
Ksk-san: "Speaking about memories (of 東方神起 ), there was a period of time when U-Know was obsessed with Martial arts/combat. I was considered to be a sandbag… He (Yunho) said "Ksk-san, please wear this (some protective guards)." I refused and ran away and there was Changmin who was giving me a cold look."
Ryota-san: "Though we are dancers, we are also (their) fans who are in extremely close distance with the duo, so I'm really looking forward to today."
[cr: @sivasingh: 1 and 2]
Tamiya-san, said there are some regrettable times where some dancers are not selected for a song. But both Yunho and Changmin will goes "We have looked at everyone's strengths and weakness properly." and felt like we have to try harder. Are stars usually like this? I feel like, "this is why both of them are stars."
Ryota-san, is proud to be able to move his body swiftly, but get nervous when he's speaking. He himself is the same like everyone else, he is a fan who are in extremely close distance with 東方神起 and he's looking forward to the days when the both of them return.
As Hiroto-san caught a flu during the tour in Fukuoka, he couldn't perform for the show and left to go back alone, but the both of them called out to him and he was really happy.
K-sk san. There was period of time when Yunho was obsessed with martial arts/combat, and he remembered that Yunho always said to him "k-san wear this please~" and made him substitute for a sandbag. At the side when both of them were fighting was Changmin who gave them a cold look www
[cr: @CMkeiYH: 1, 2 and 3]
---
Translated by @snxy :
---
---
Photos:
fans spotting them with TB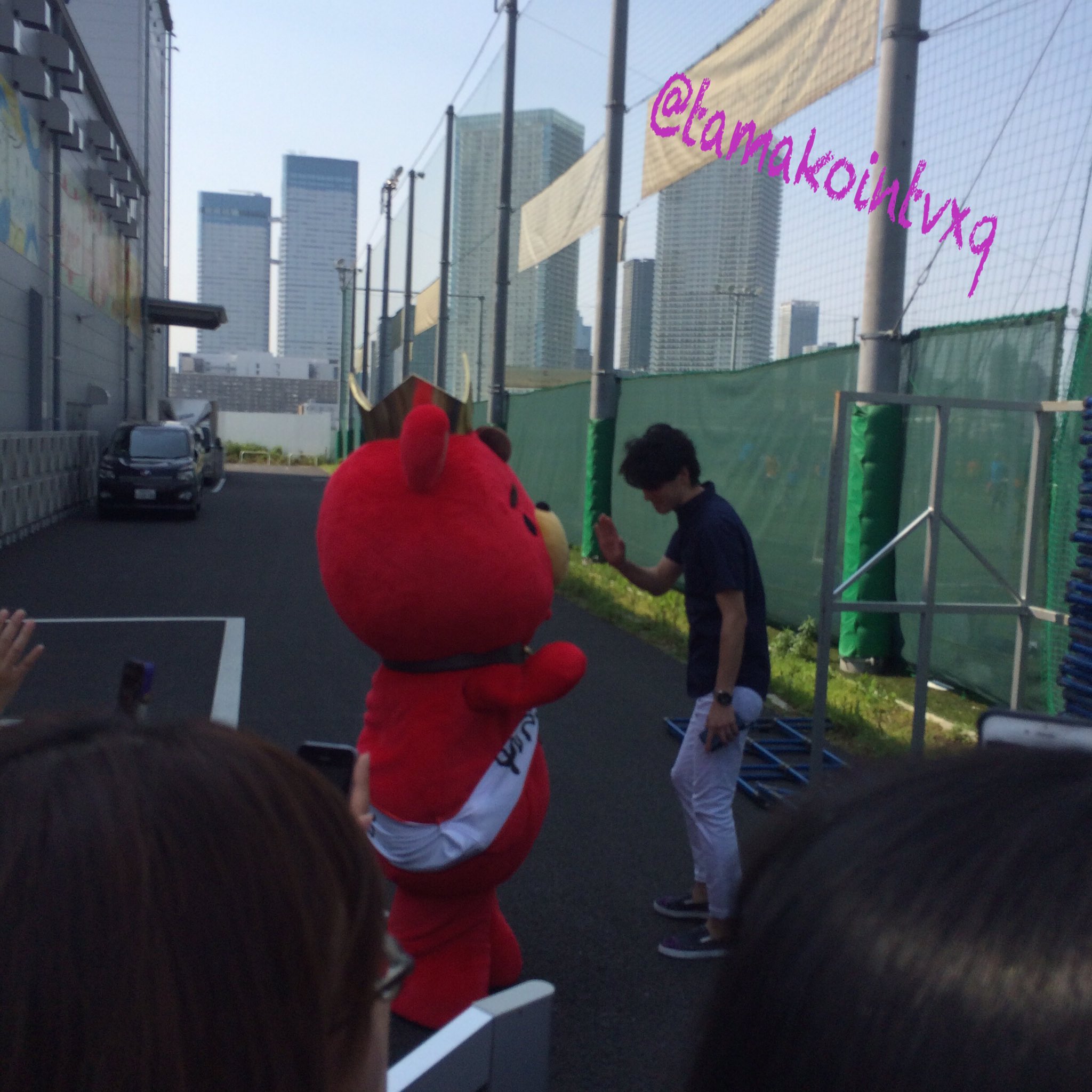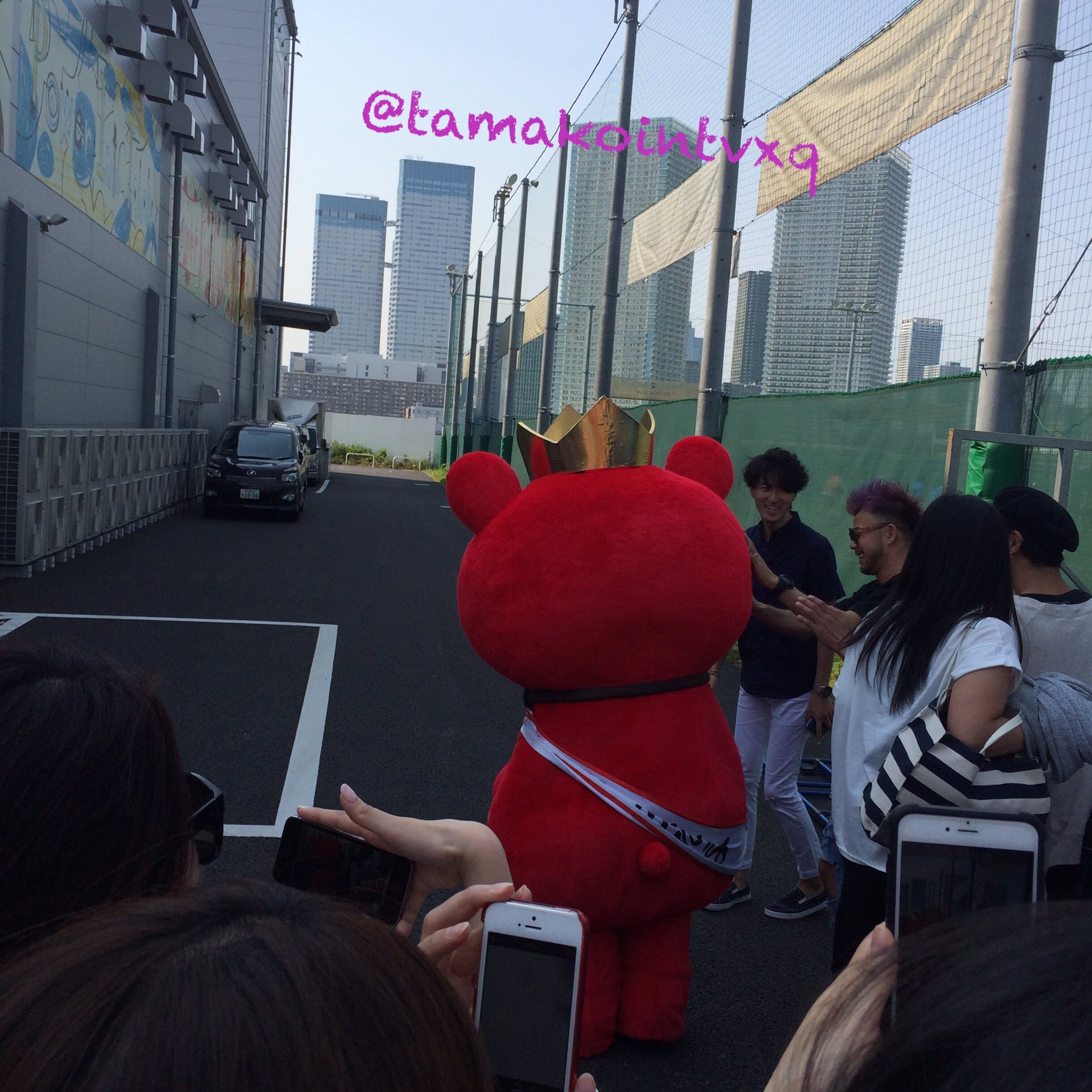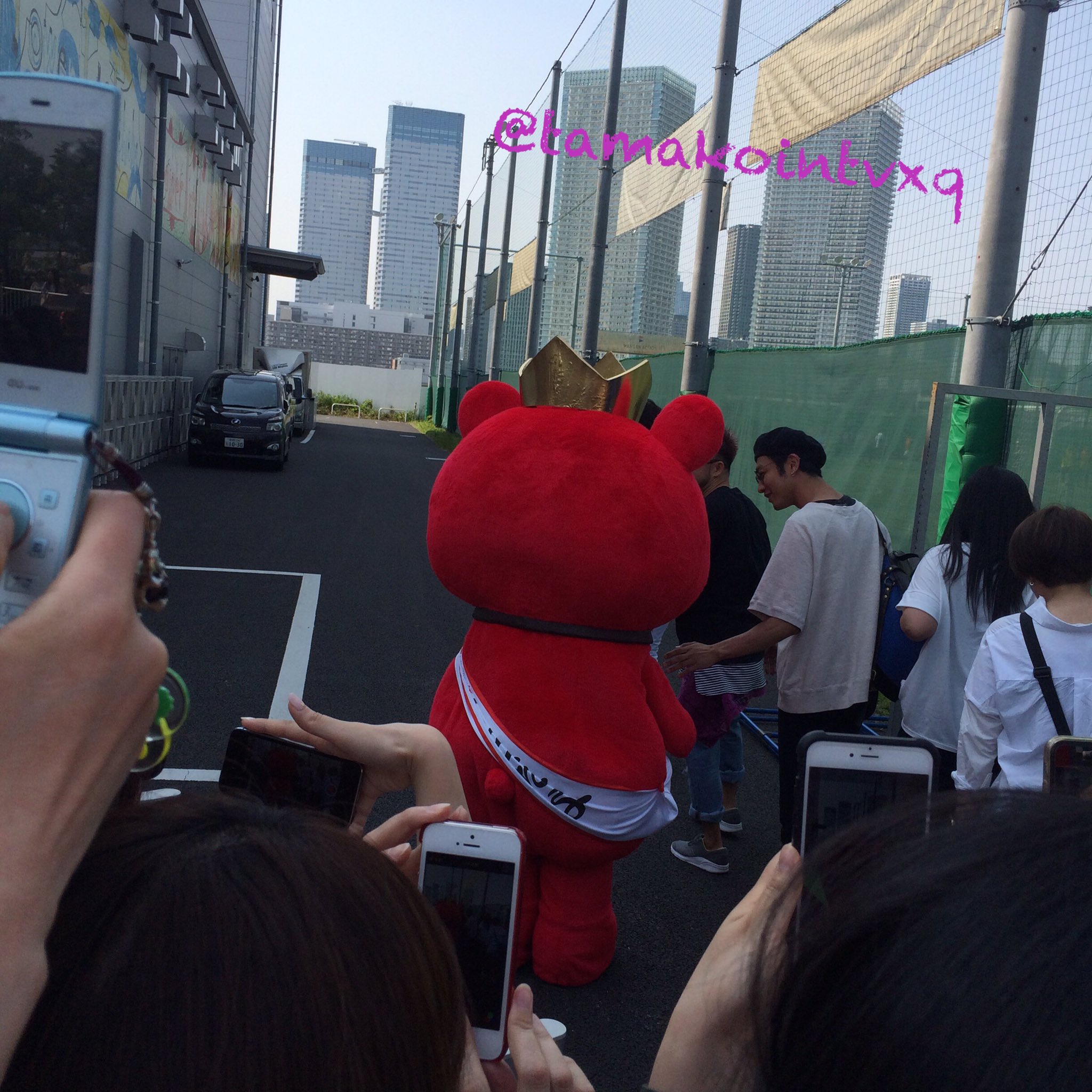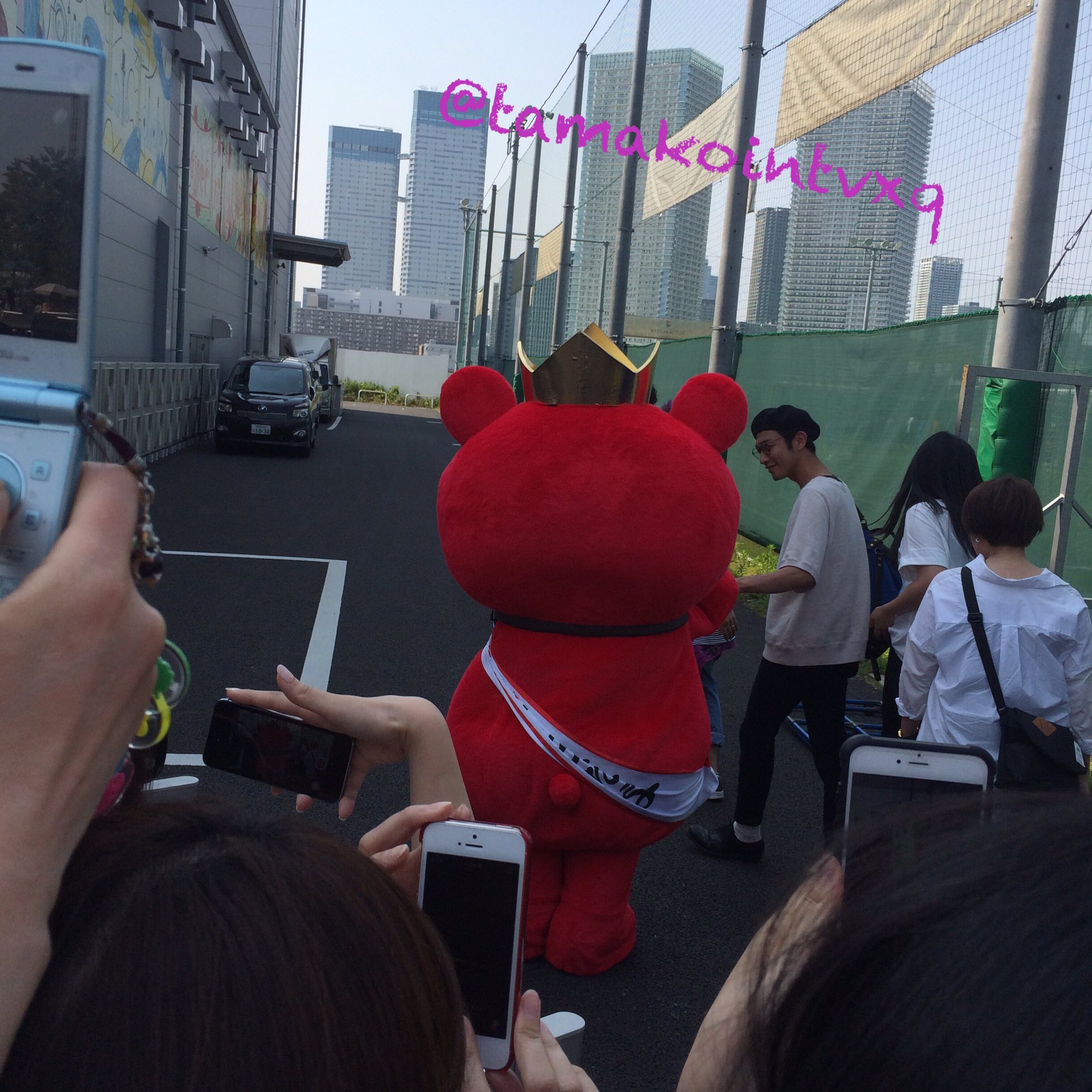 [cr: @tamakointvxq]
—————————-
Credits:
As we indicated above,
Compiled and Shared by TVXQ! Express