In Heechul's 'Space Big Star Show' Fanmeeting 2016 in Guangzhou, Yunho and Changmin were mentioned as a photo of heechul with Yunho was displayed~
[cr: SuperJunior中文家族站]
---
---
Fanaccounts: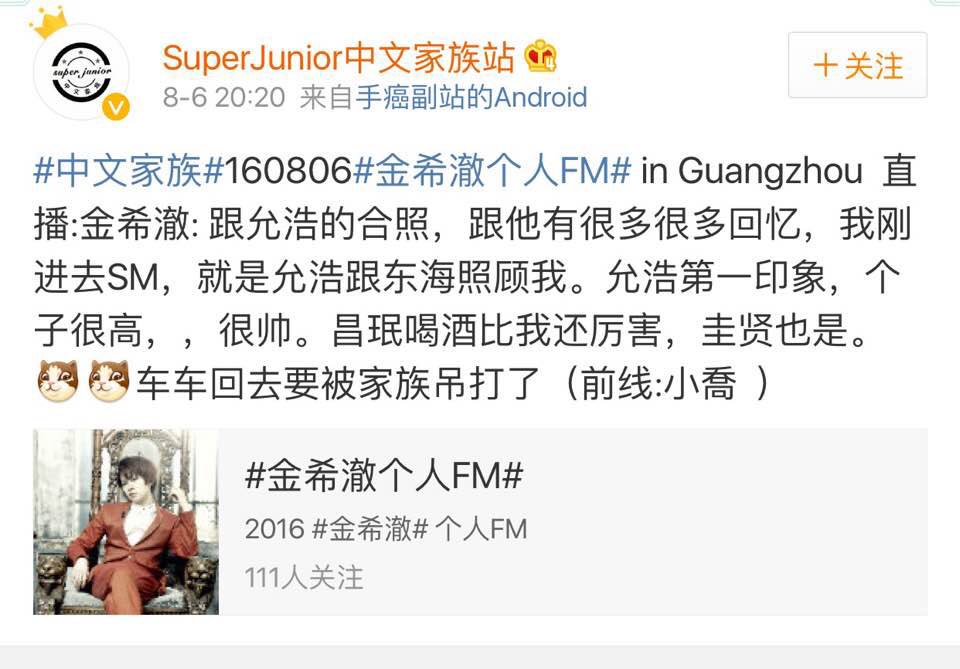 Translation:
Heechul said he had taken pix with Yunho and had a lot of memories with him. When he had first entered SM, it was him (YH) and Donghae who took care of him. His initial impression of Yunho was that he was really tall and very handsome. For Changmin, he (CM) drinks better than him (HC), Kyuhyun too.
[cr: SuperJunior中文家族站 ]
---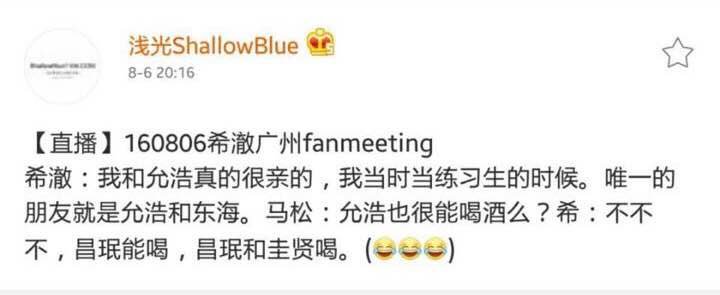 Translation:
Heechul: I am very close to Yunho. When I was a trainee, my only friends were Yunho and Donghae. Masong (MC): can Yunho drink well too? Heechul: no, no. Changmin can, he and Kyuhyun drink.
[cr: 浅光ShallowBlue]
———————–
Credits:
Photo by SuperJunior中文家族站,
Fanaccounts by SuperJunior中文家族站 and 浅光ShallowBlue via @snxy,
Translated by @snxy,
Posted and Shared by TVXQ! Express