TVXQ are going to perform together in a concert for the first time since enlistment ㅠㅠ!!! TVXQ! Special Comeback Live – YouR PresenT – at Jamsil Arena in Seoul is scheduled for 9/30 and 10/1, and this post includes some pre-concert preparations as well as goods of special packages~
Concert Preparations: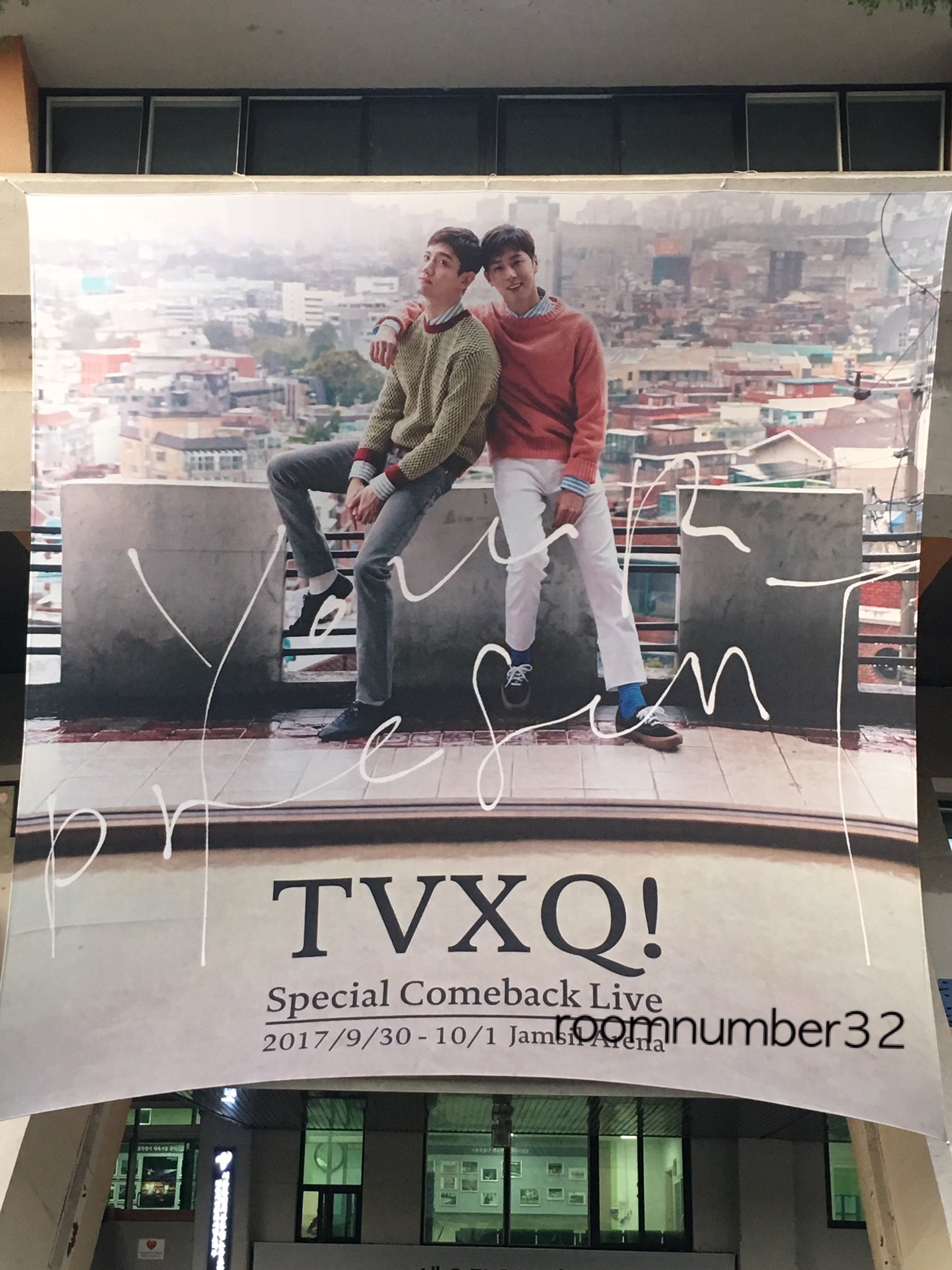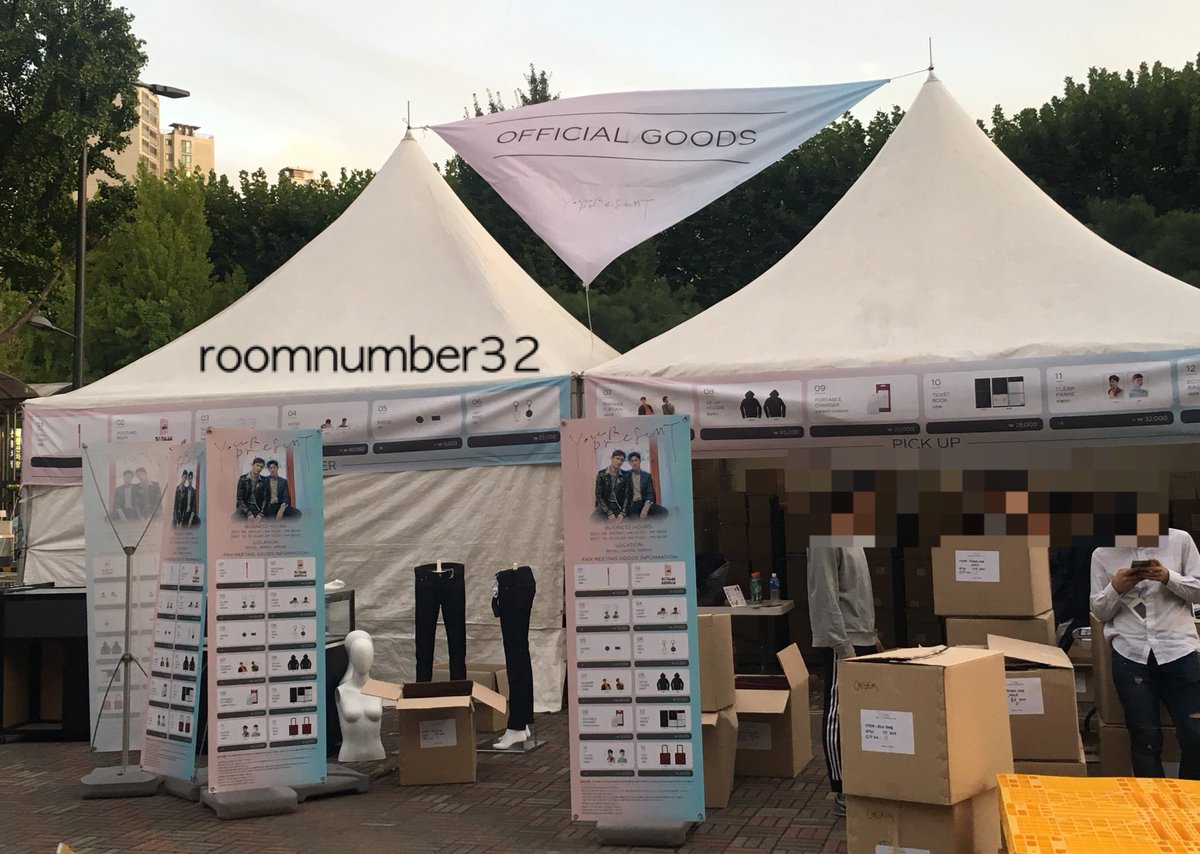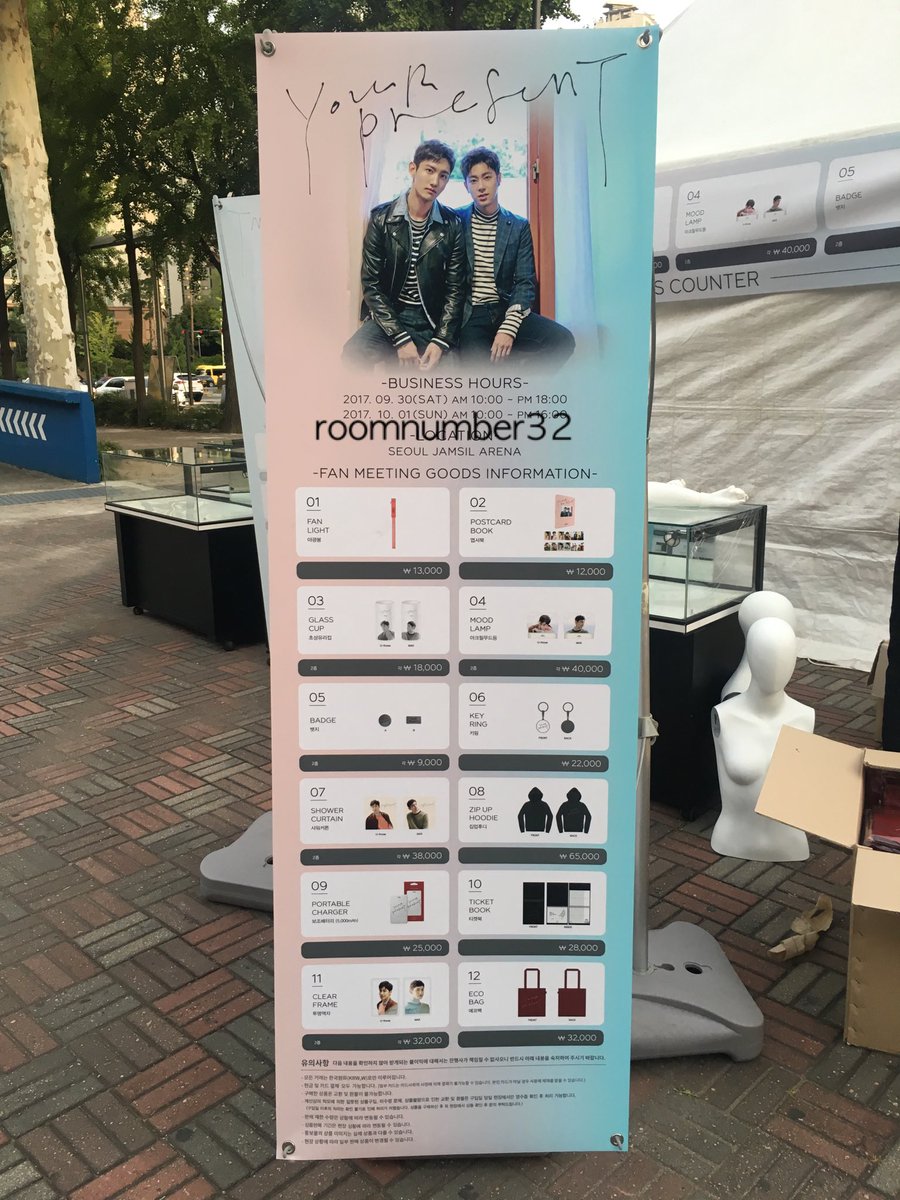 [cr: @roomnumber32]
---
fans already queuing up in front of the tvxq ticket box (at the venue – people who want to buy same-day tickets)
[cr: @TVXQ_86268818 via @snxy]
---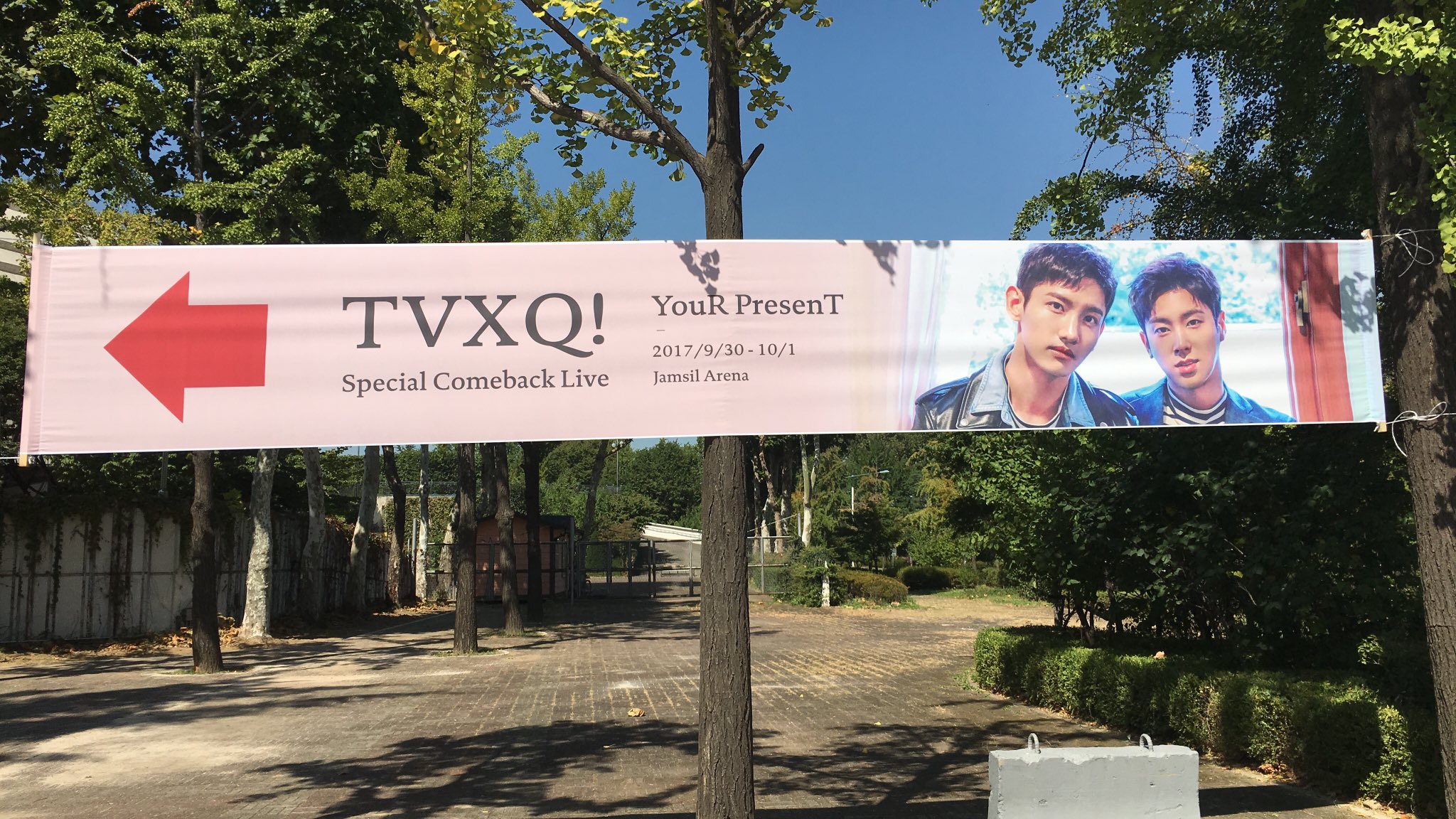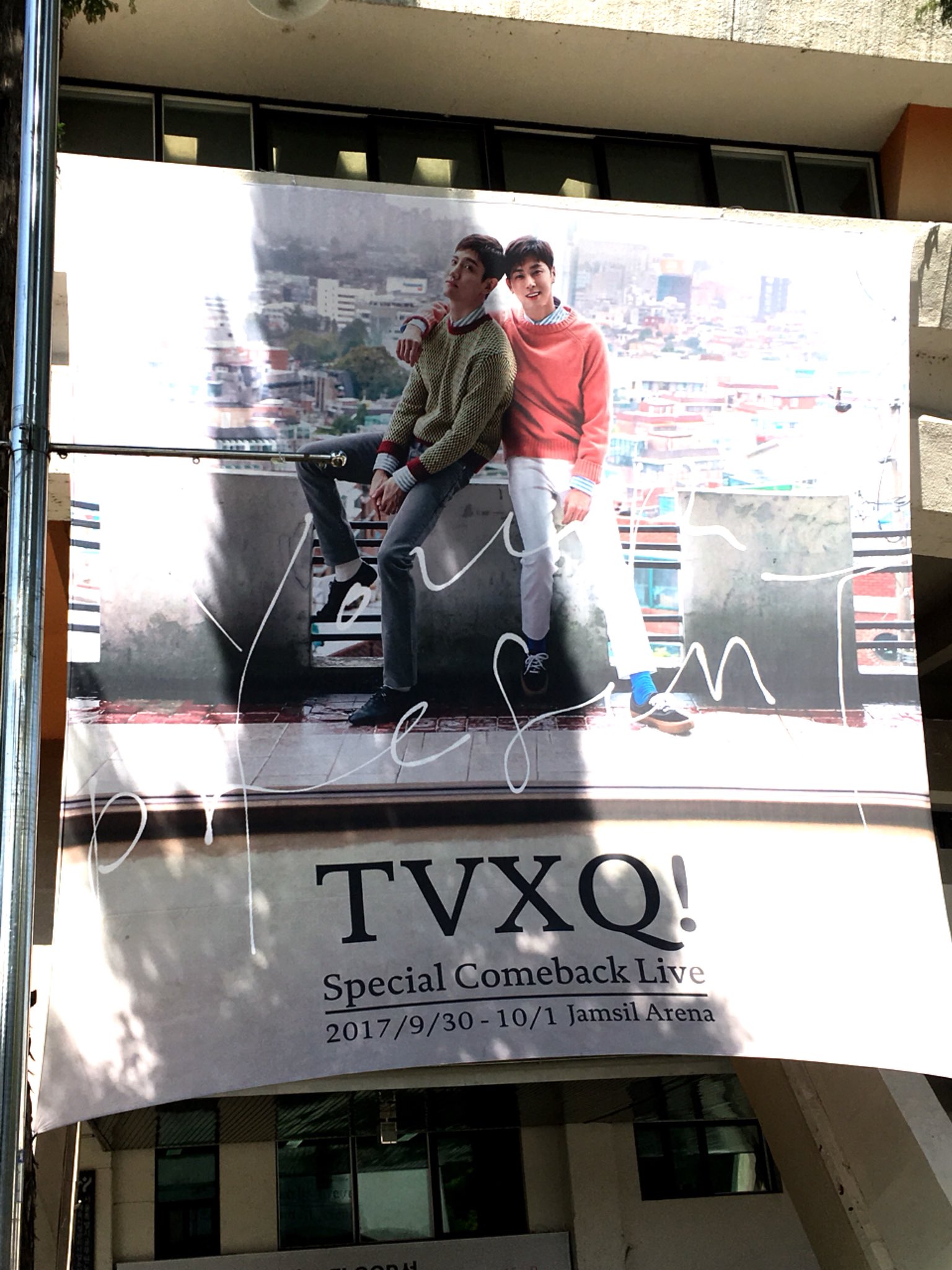 [cr: @Ikuko0606]
---
The stage seating plan: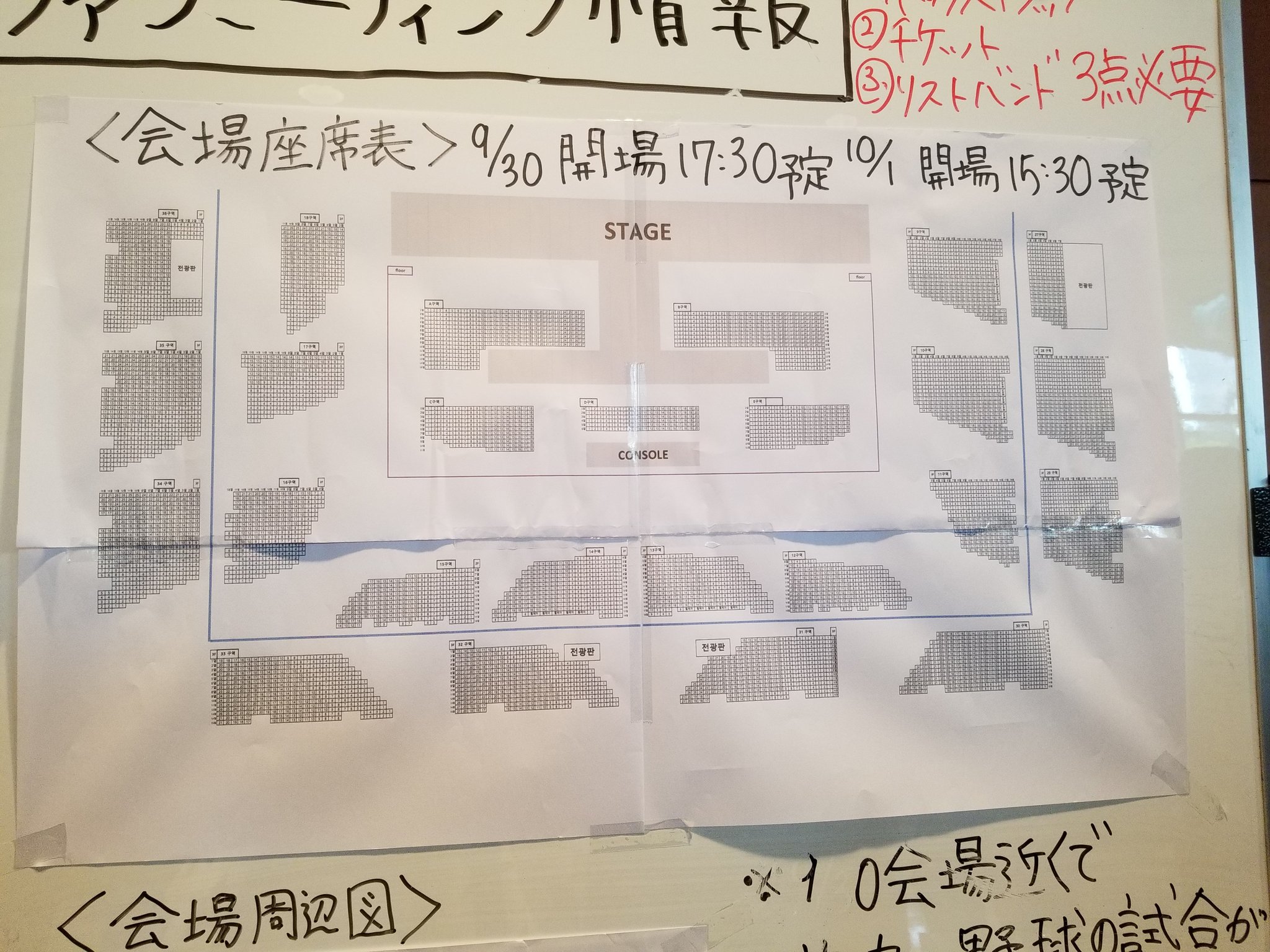 [cr: @hinatori318: here]
---
---
Global Package:
economy package goods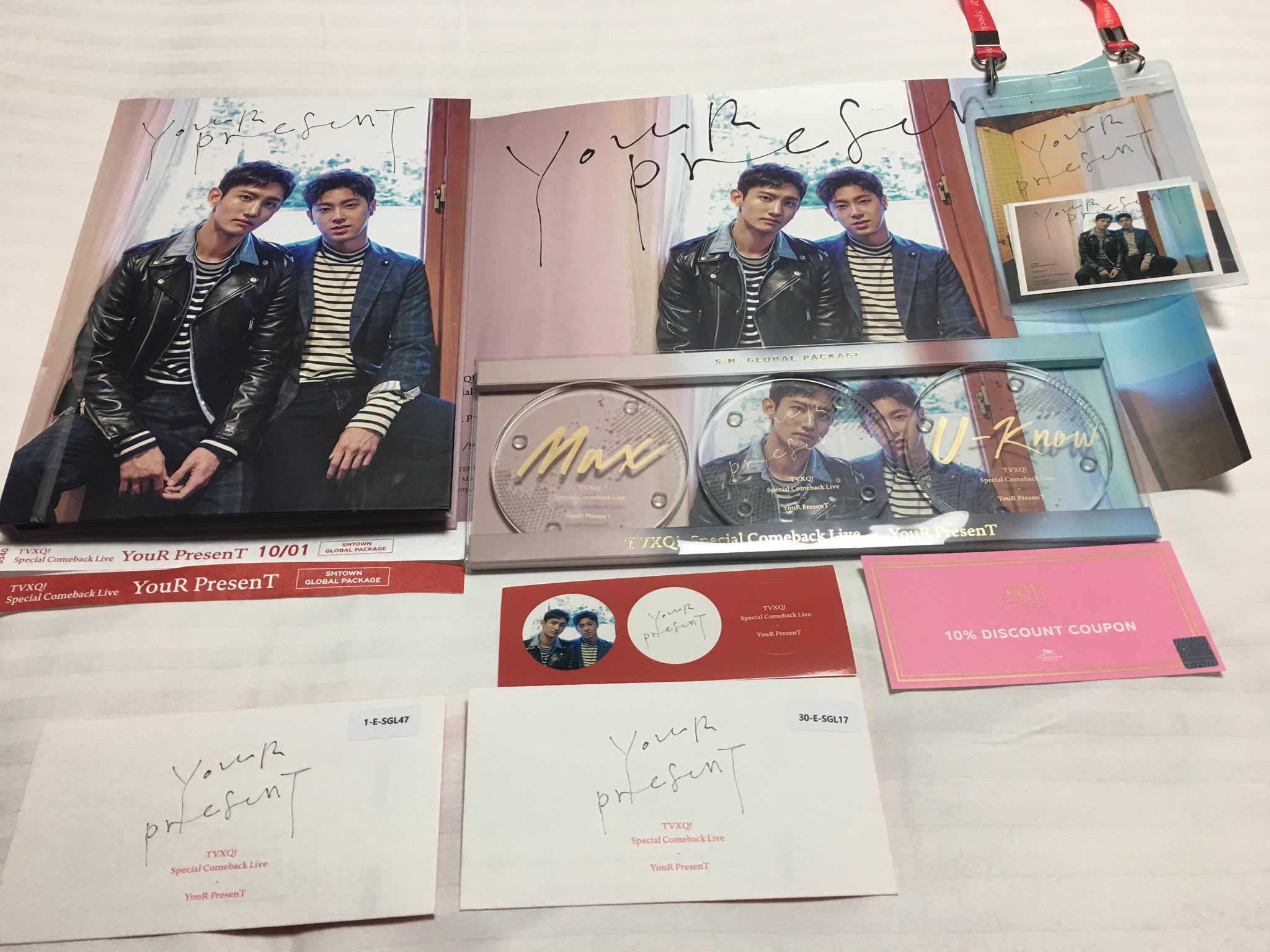 [cr: @anywhere4you]
---
Deluxe package goods
---
---
Bigeast JTB Tour:
received at airport by a bus heading to the Shilla duty free shop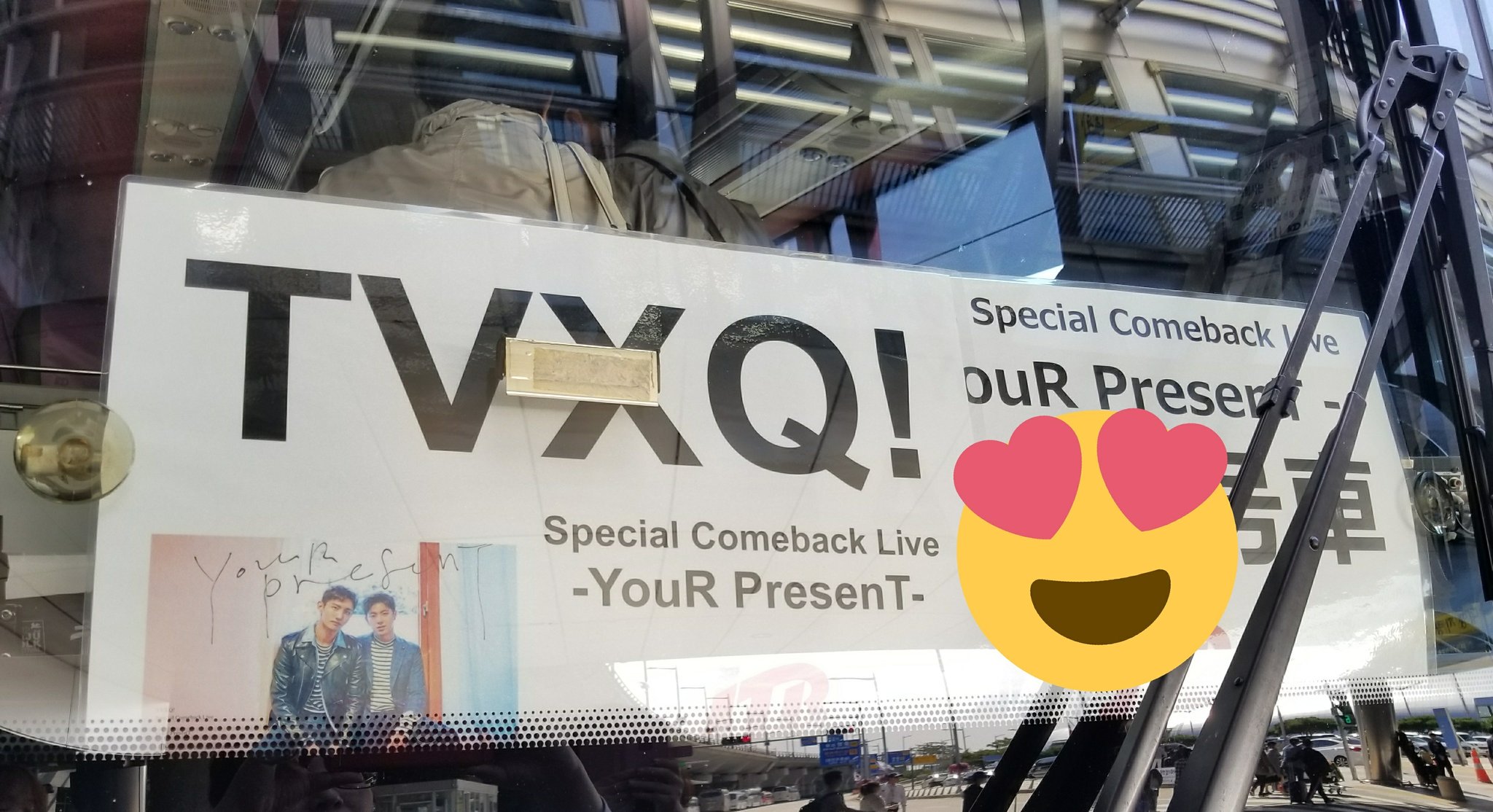 pass with fans' name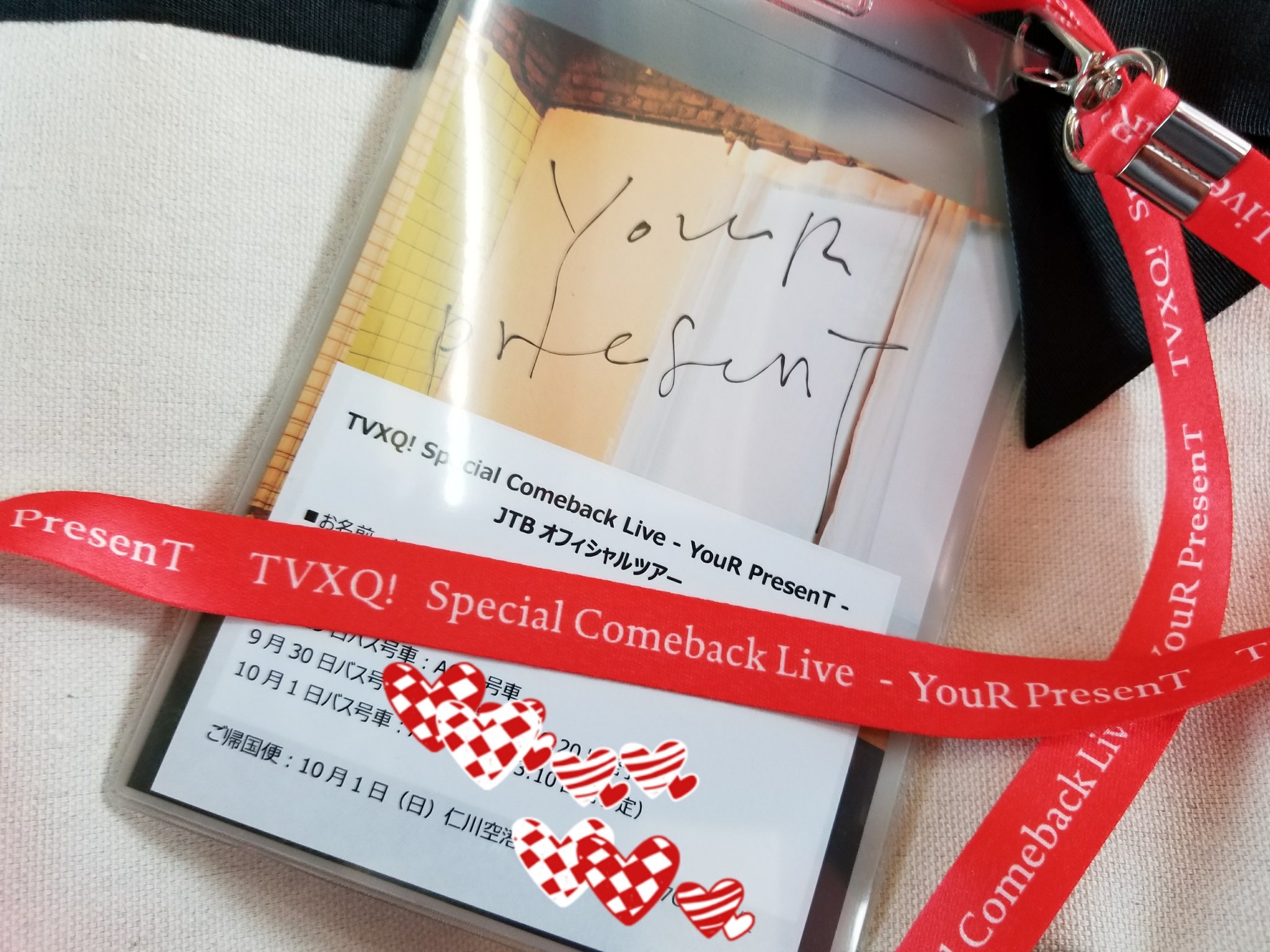 New Shilla Duty Free postcards!!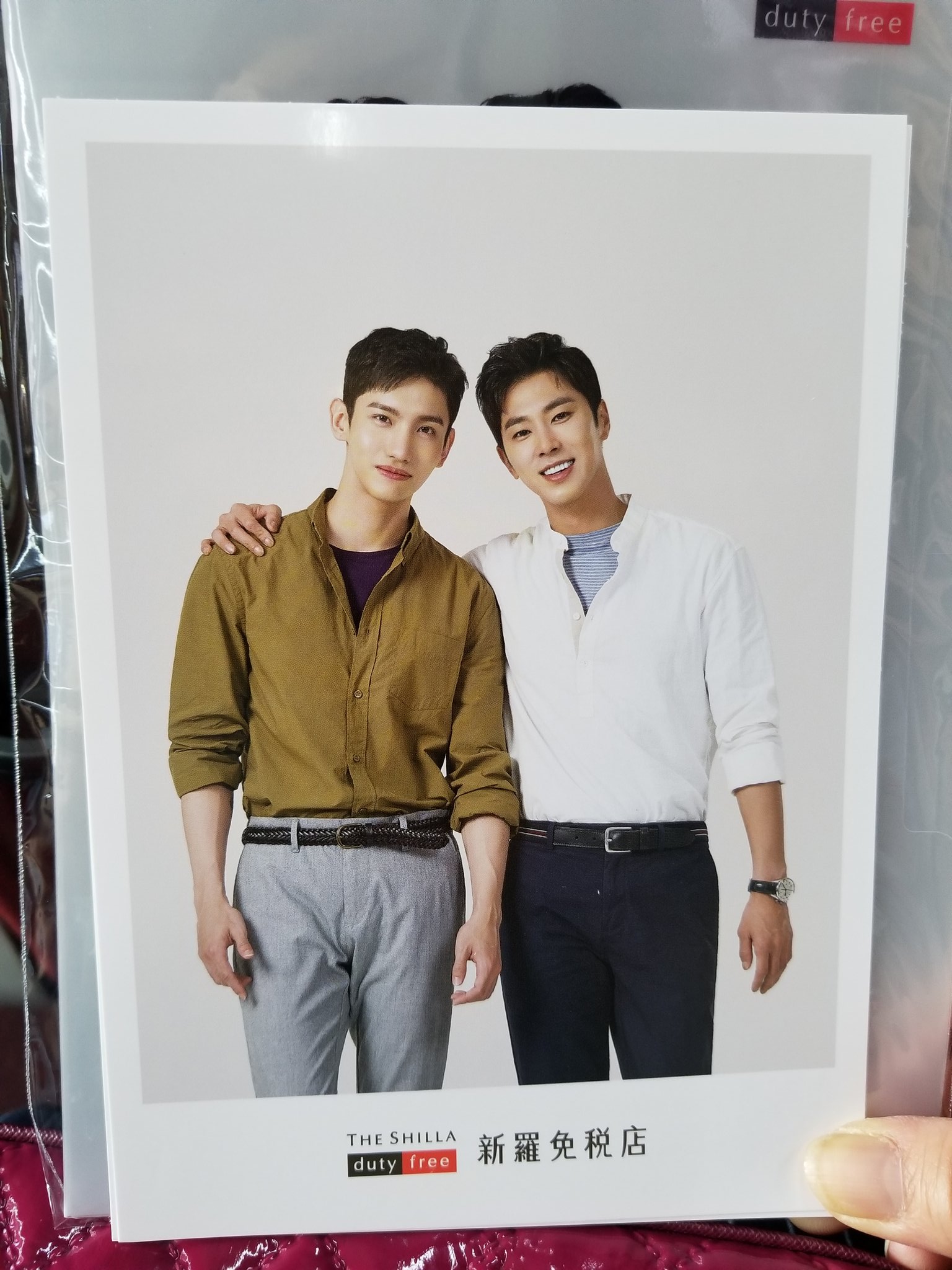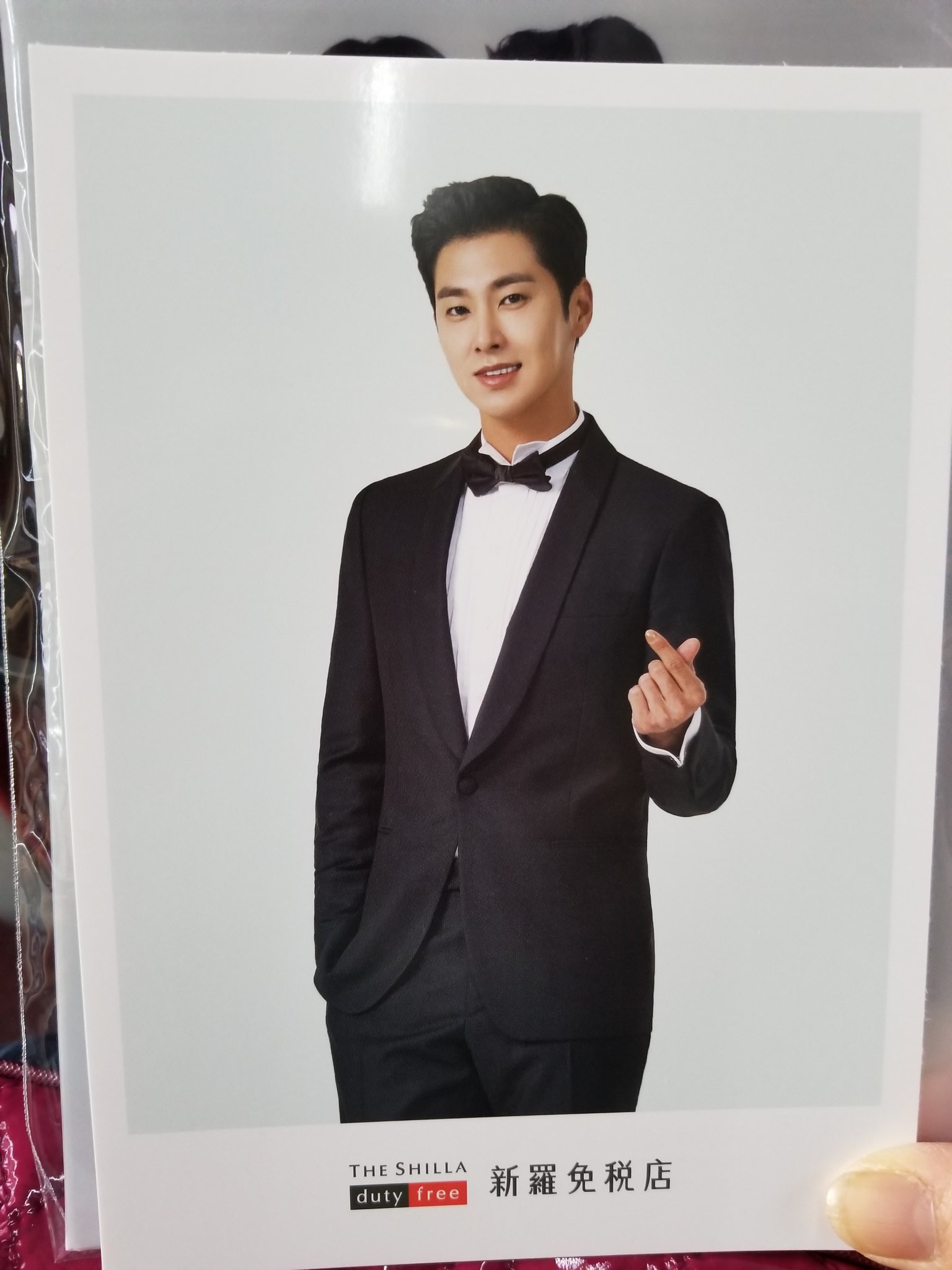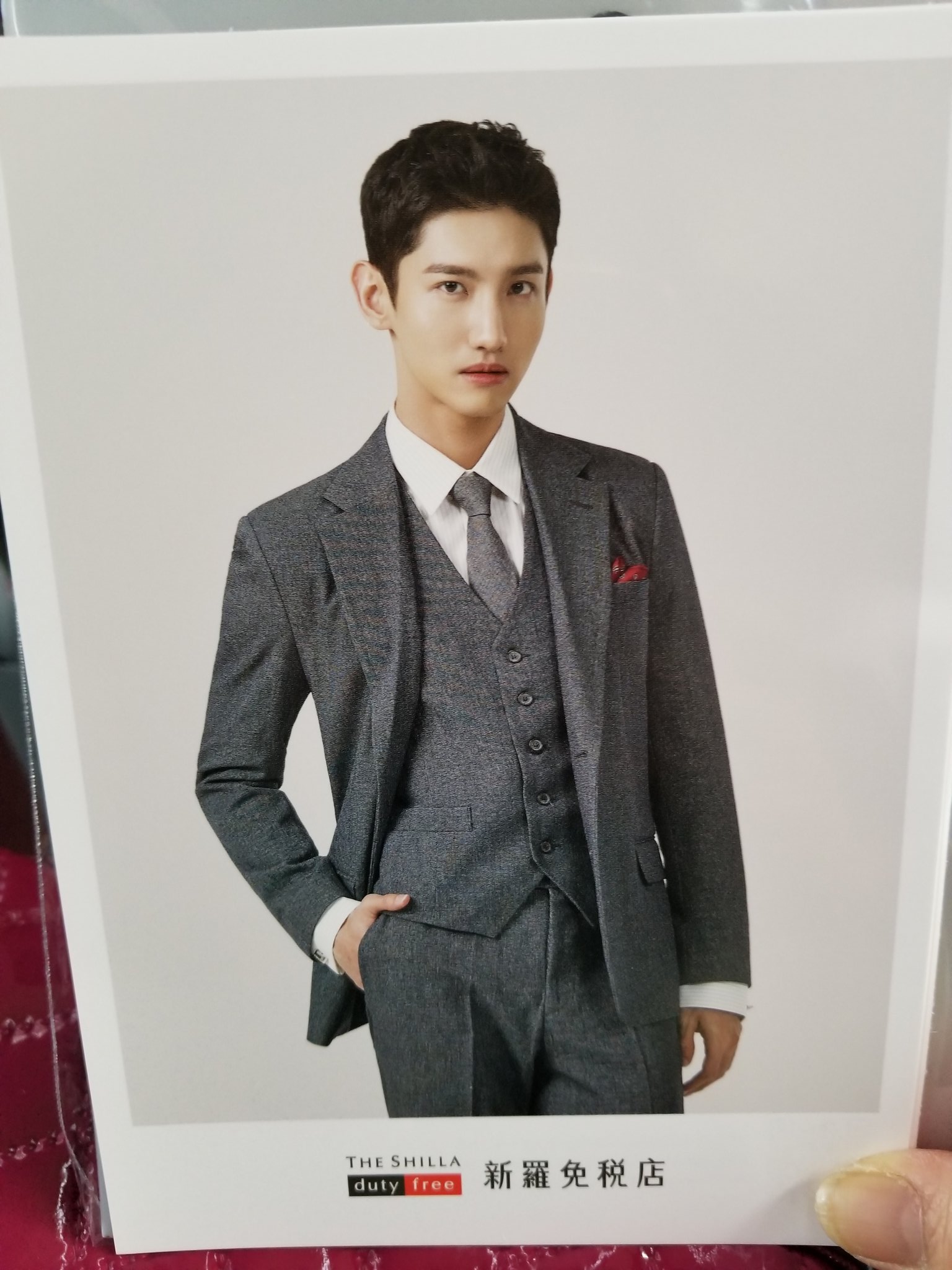 Their special goods are similar to that of Global package's:
Crystal Coasters
Photo Album
Stickers (2 types)
Mini poster
The Bigeast tour limited goods: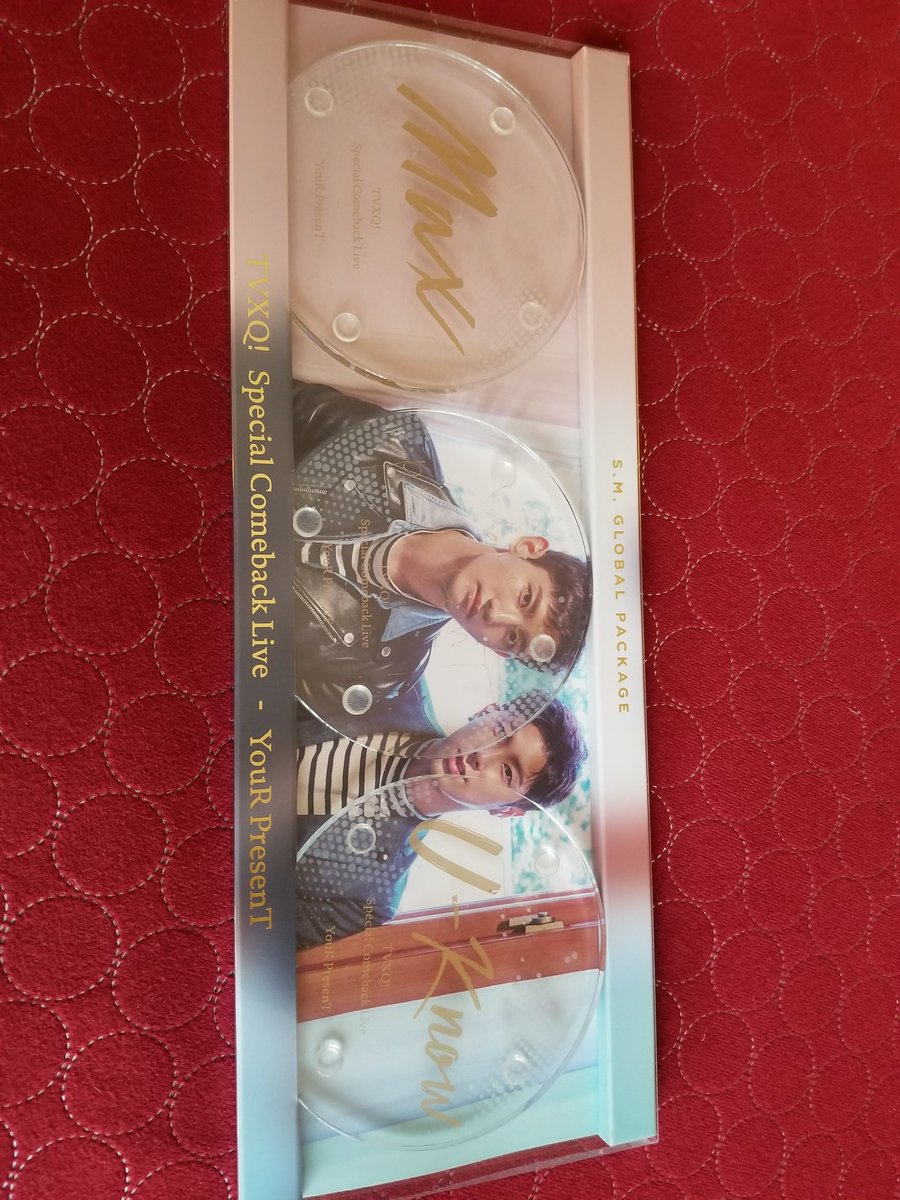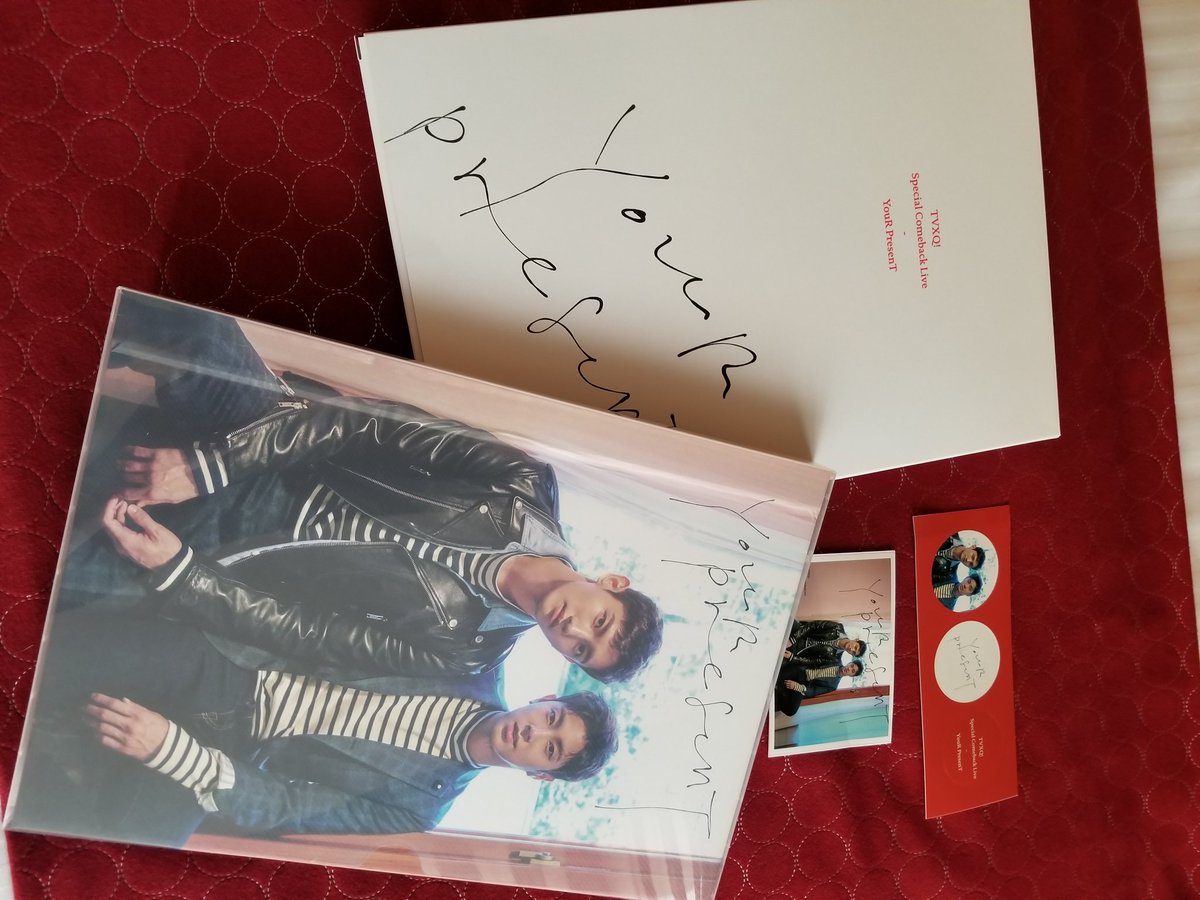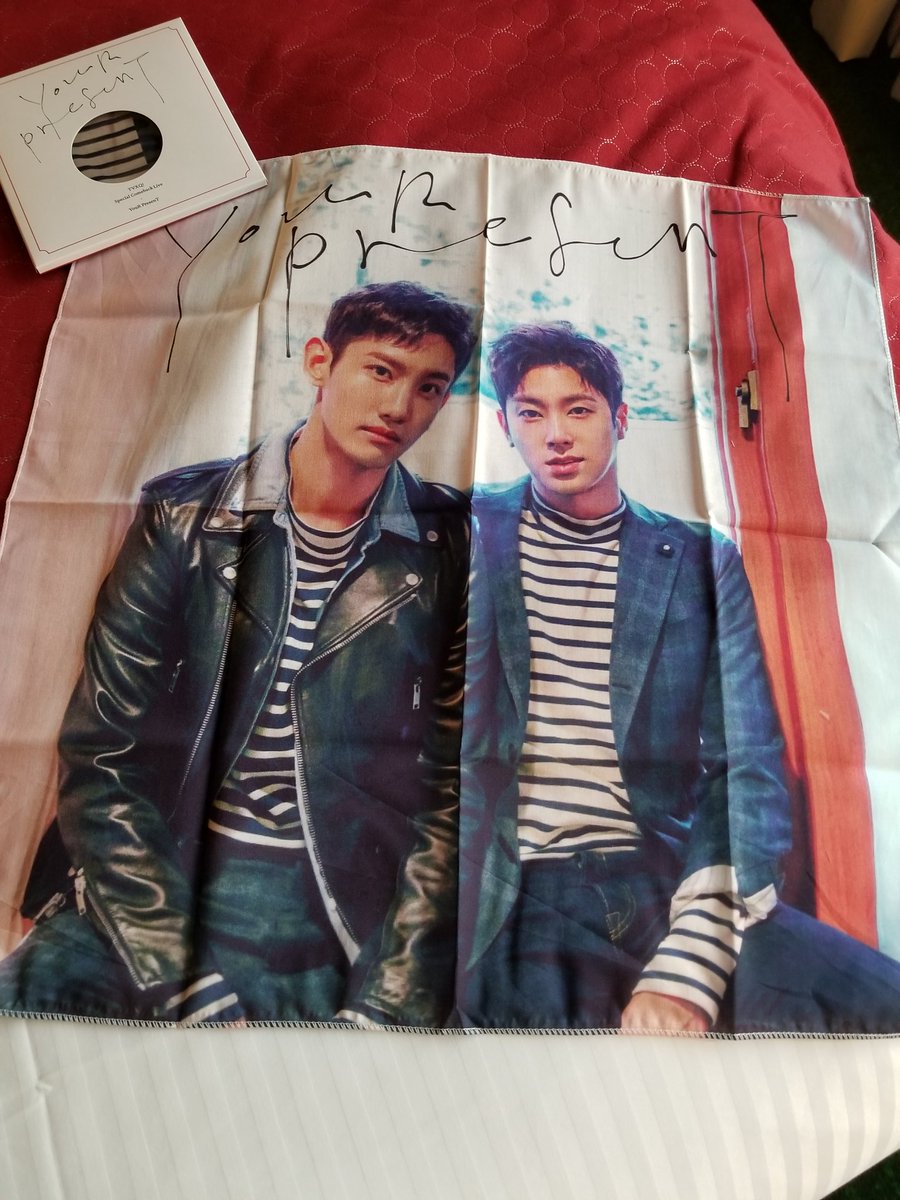 [cr: @hinatori318]
---
---
Extra:
A bigeast spotted the TVXQ! add (fan project by 神之再起_BewithTVXQ ​​​​) at the Cheongdam station nearby SM Communication Center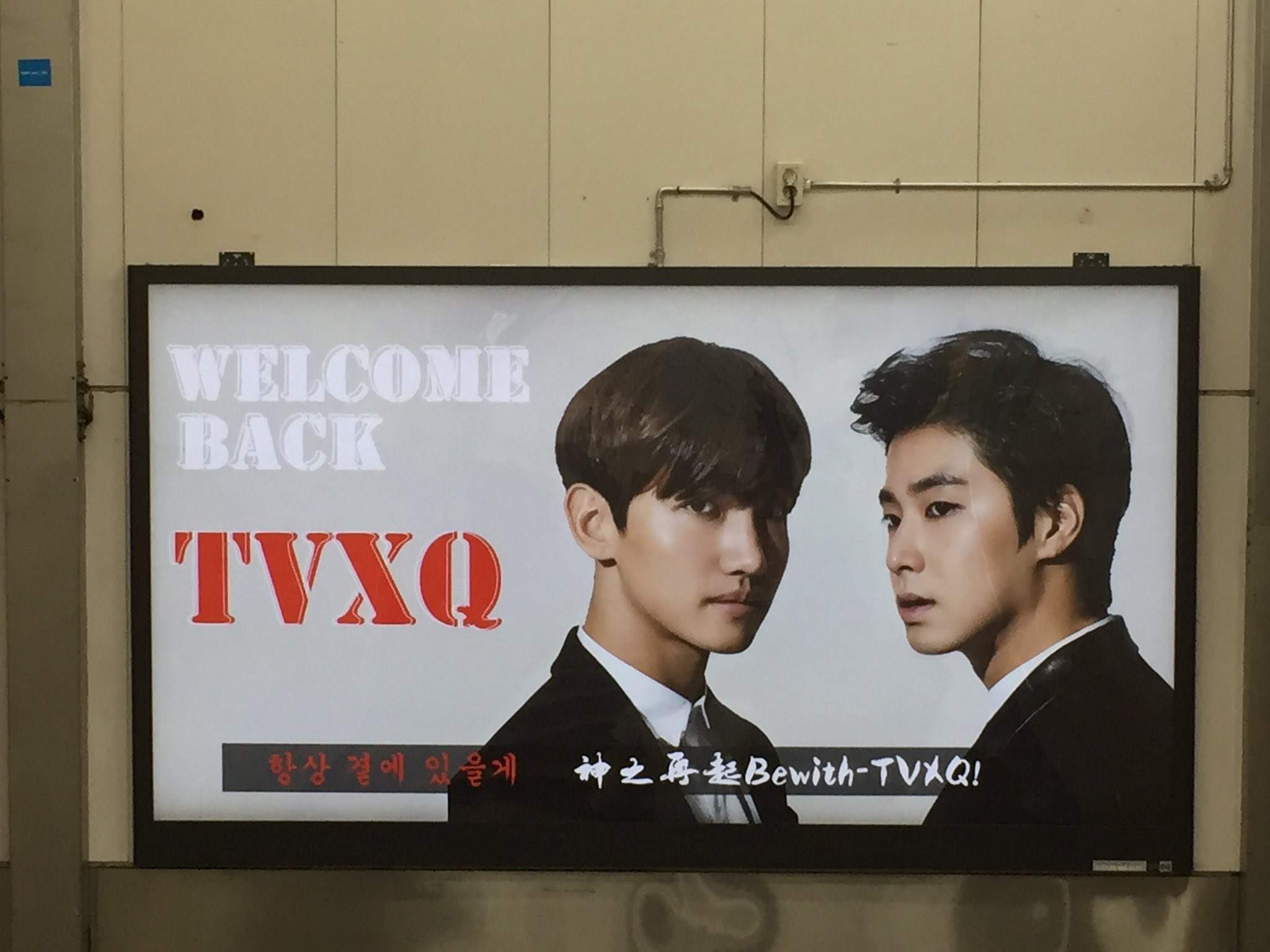 [cr: @0206tepun]
—————————-
Credits:
As indicated above,
Compiled and Shared by TVXQ! Express