Siwon posted photos at SMTOWN day 1 backstage with Changmin and Donghae, his unit mates!
Instagram:
715.
---
Changmin and Donghae's replies: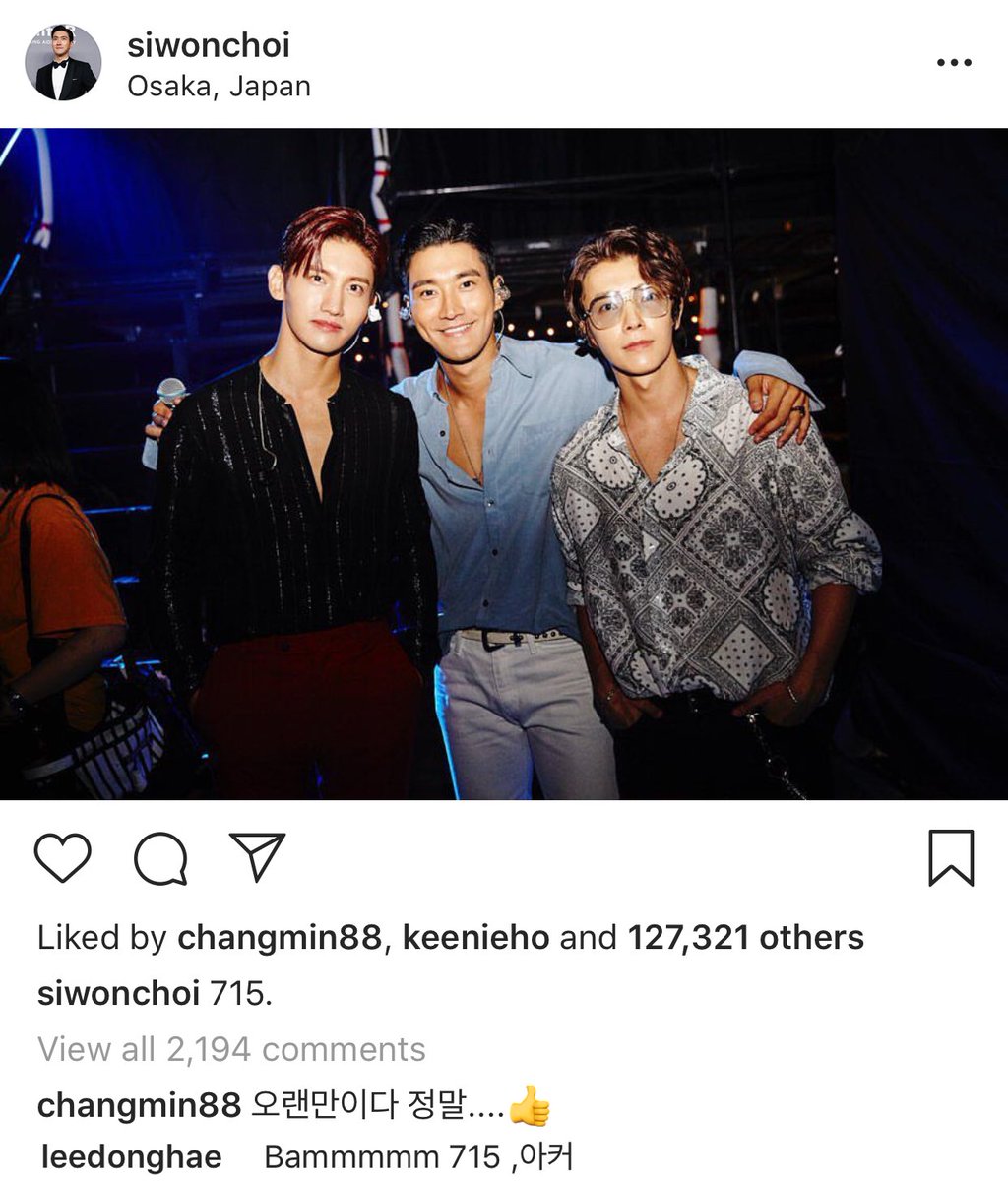 Changmin88: It's been a while/long time no see….👍
Leedonghae: "Bammmmm 715, ACo" (a shortened name of the cafe across from SMPA)
[cr: screencap and translated by @WeLoveChoiSiwon]
---
---
Twitter:
Siwon clarifying what is 715:
715의 뜻은 저희가 복무했던 서울지방경찰청 중대의 명칭입니다. 715 meaning is the name of the Seoul Metropolitan Police Service unit that we served.
his first photo post included yesung too:
Brothers in Osaka.
[cr: @siwonchoi: 1 and 2]
———————
Credits:
as indicated above,
Post written and Shared by TVXQ! Express