Tohoshinki were the headliner for 2018 a-nation Tokyo performance's first day (on 8/25) at Ajinomoto Stadium! They delivered amazing stages with Toho band and dancers despite the hot weather, dancing hard and singing beautifully 11 songs for about a full hour in the outdoor venue~
The moment they were announced on stage, the stadium turned from a-nation's official colour (blue) to bigeast's red ocean~ > w <!
The concert was broadcast live through Music ON TV, whose video and download links will be shared on a different post.
Check out fan-taken photos and videos, as well as fanaccounts and translated videos below~
Set list: 
01. Reboot
02. Android
03. Superstar
-Talk 1-
04. Road
05. Bolero
-Talk 2-
06. Purple Line
07. Why? Keep Your Head Down
-Toho Band and Dancers Introduction-
08. We are!
09. Ocean
10. Summer Dream
11. Somebody to Love
-Talk Ending-
Photos: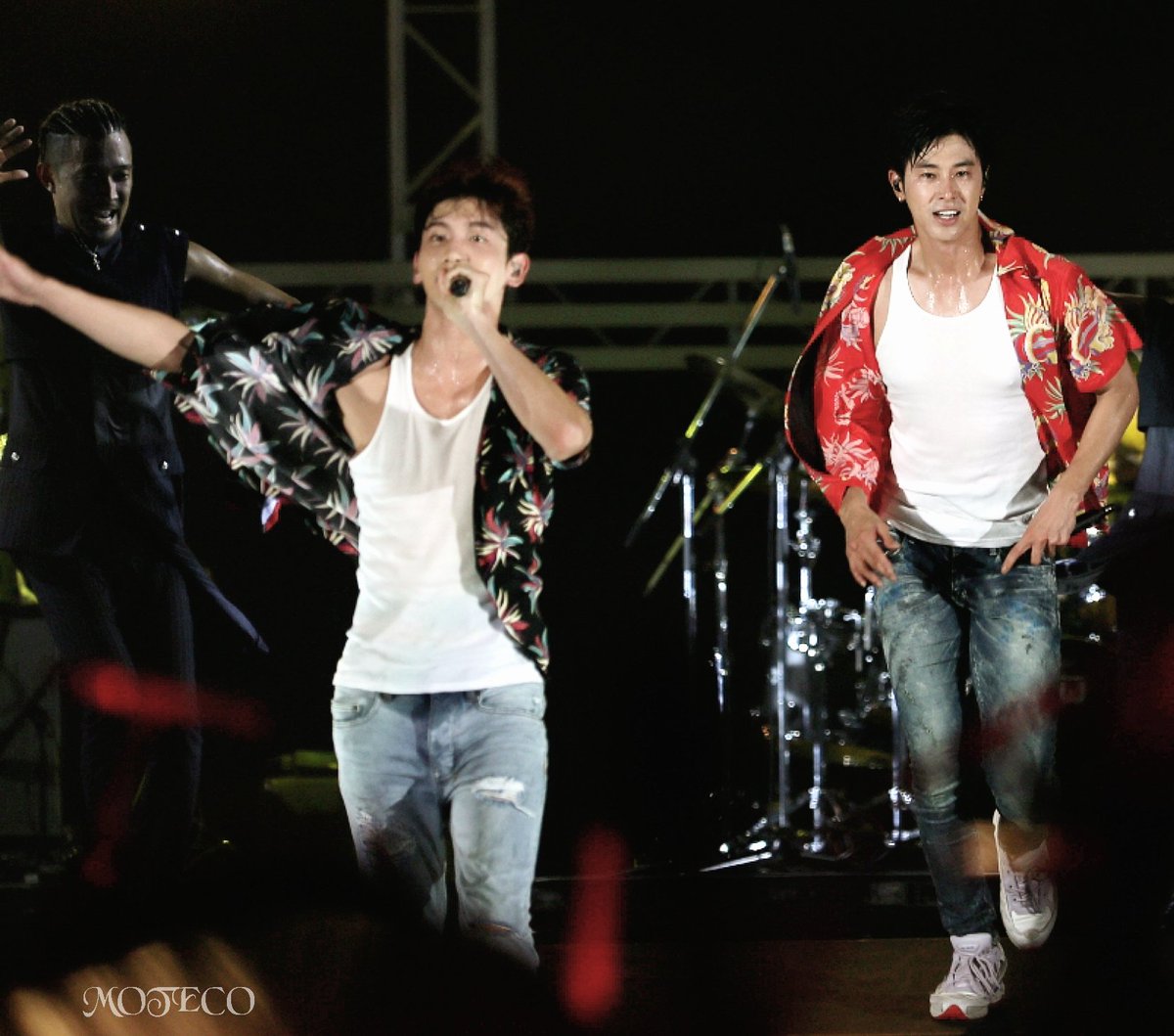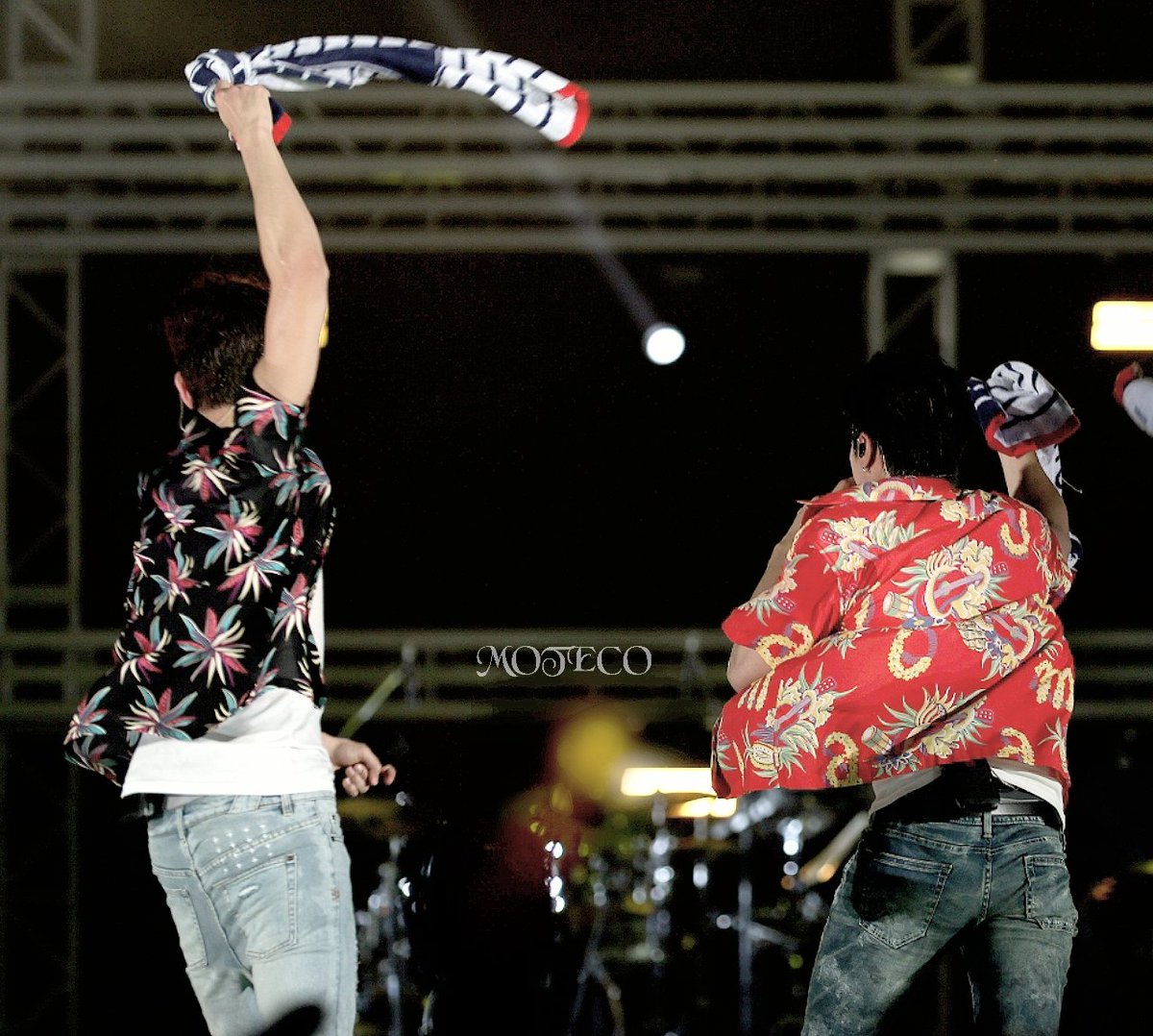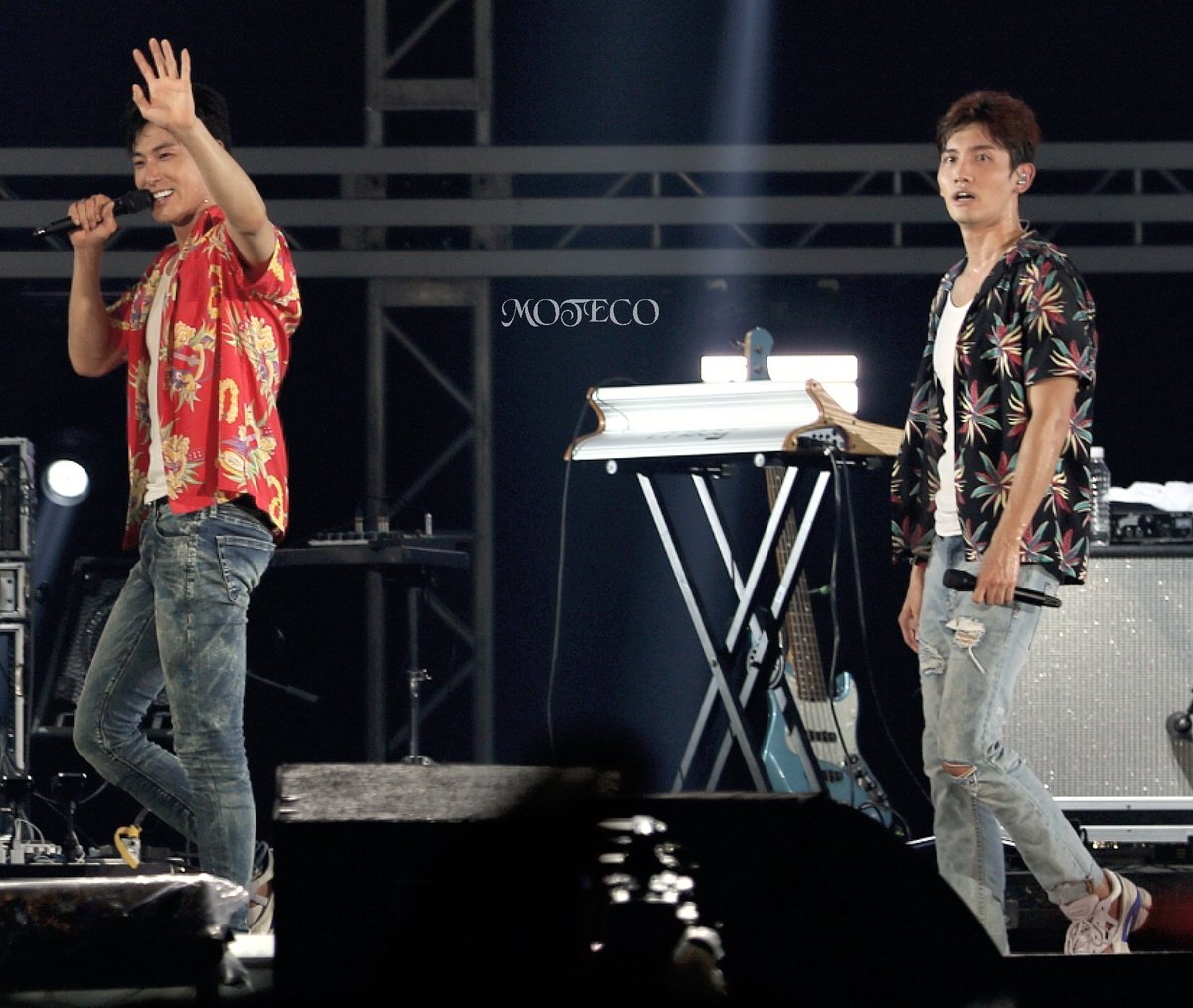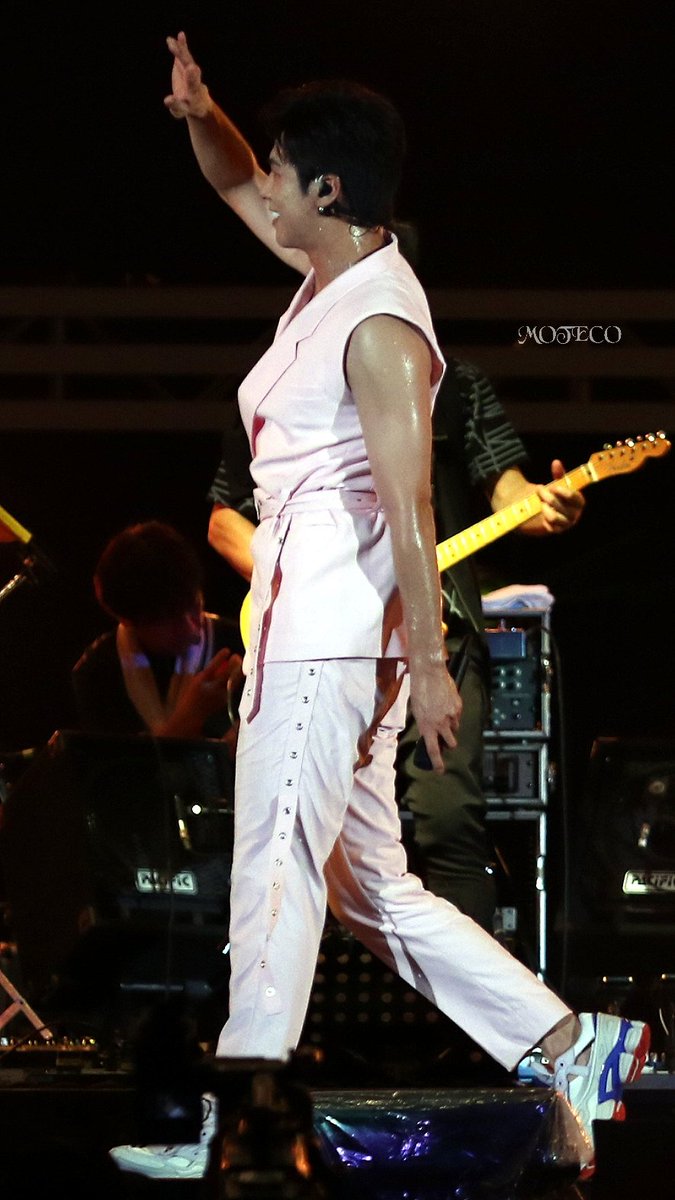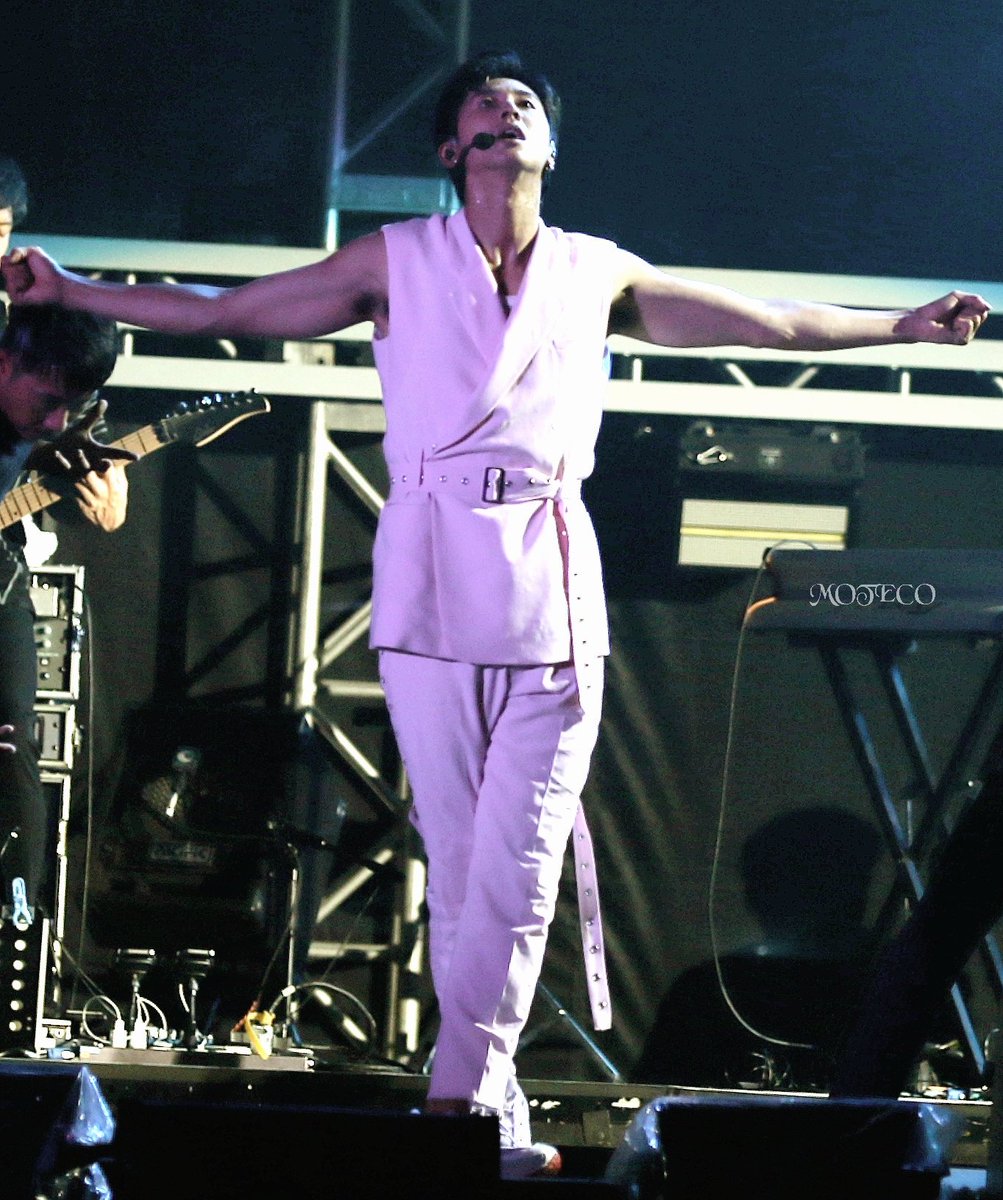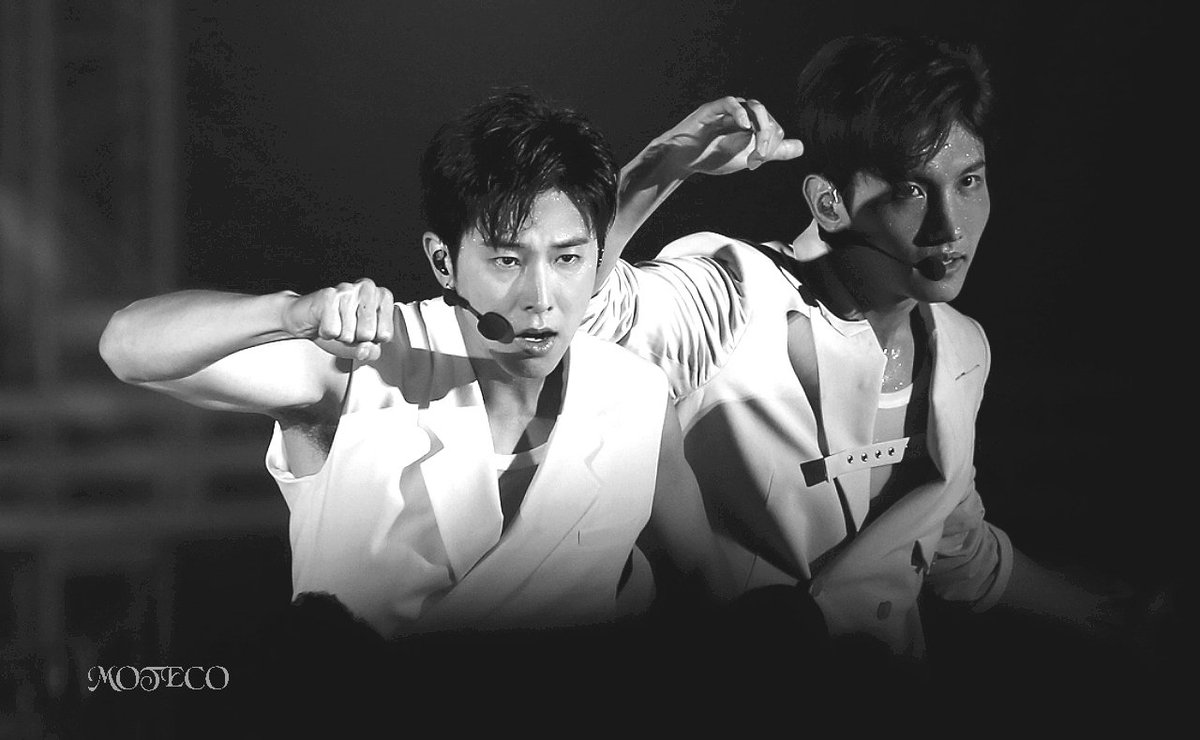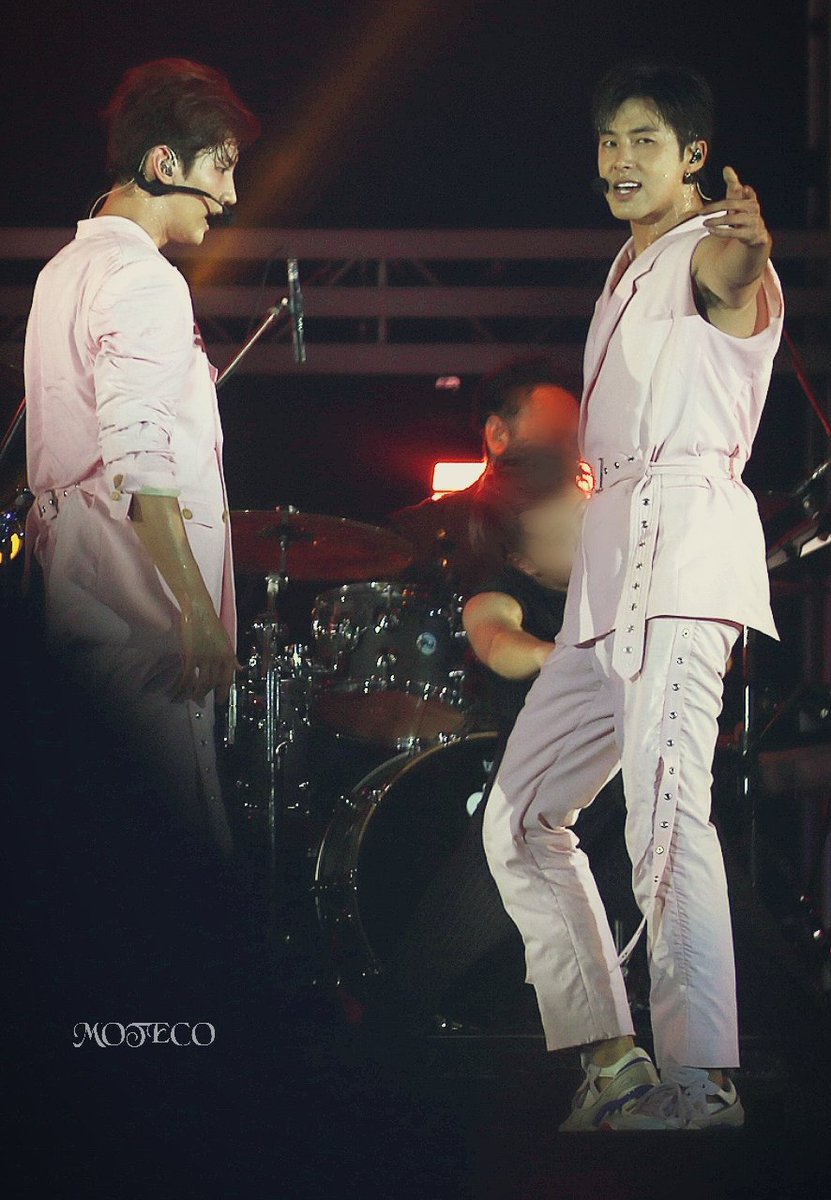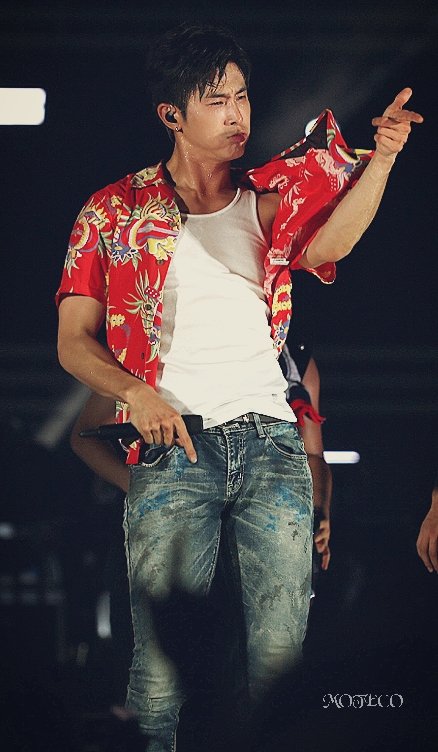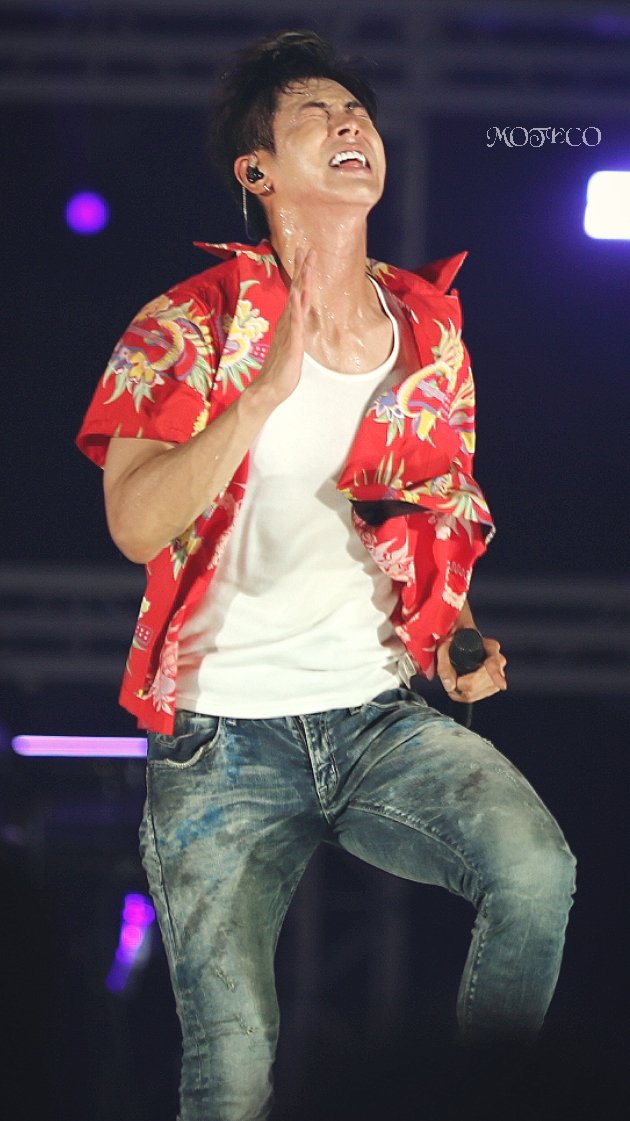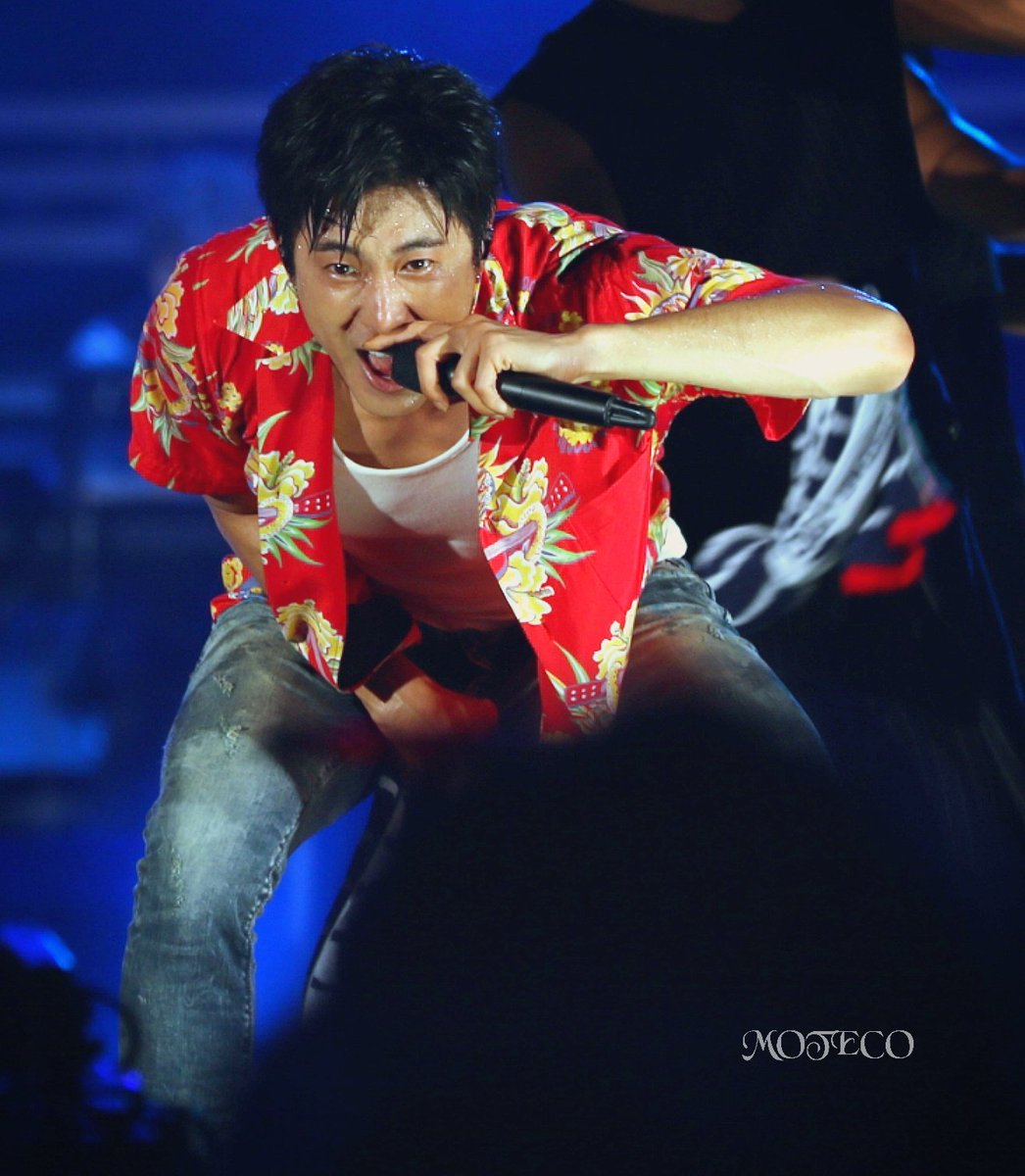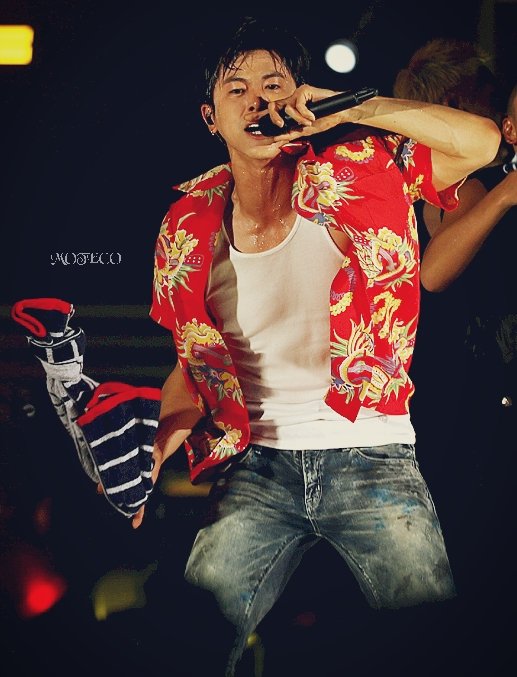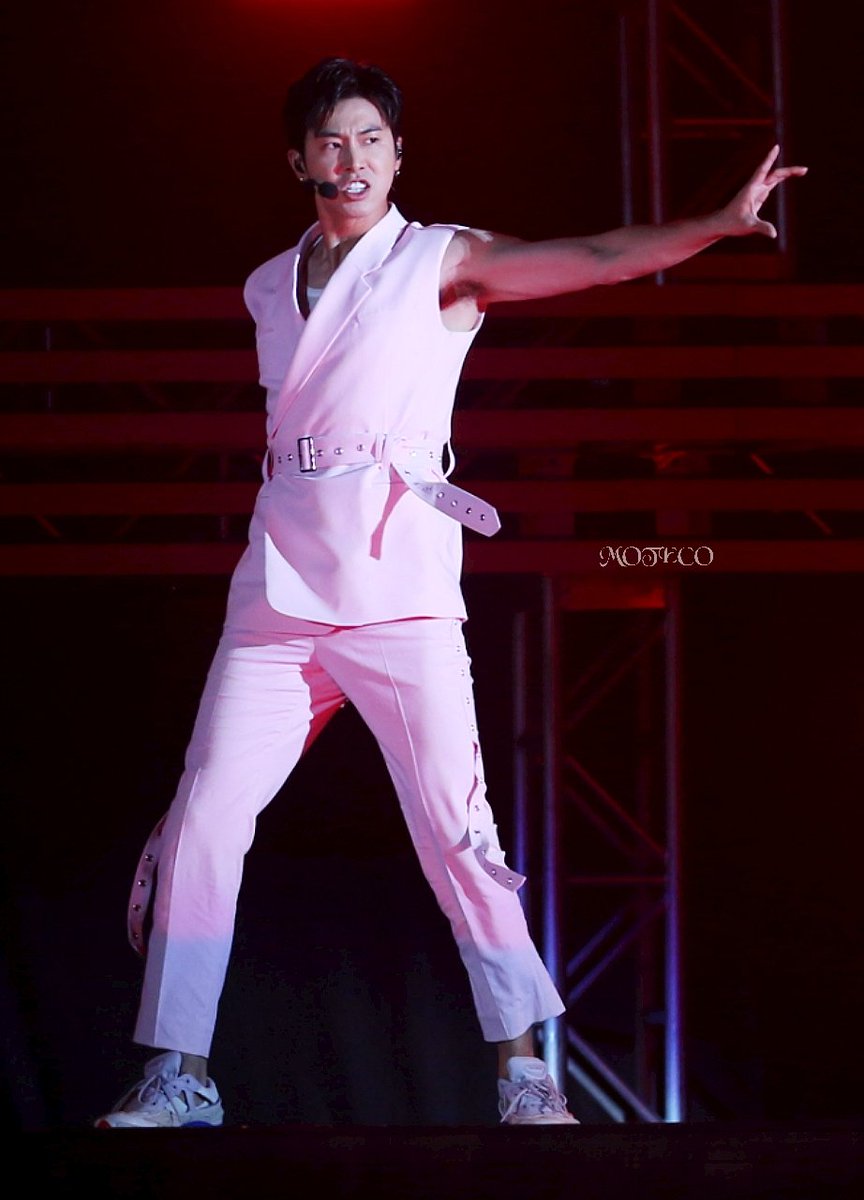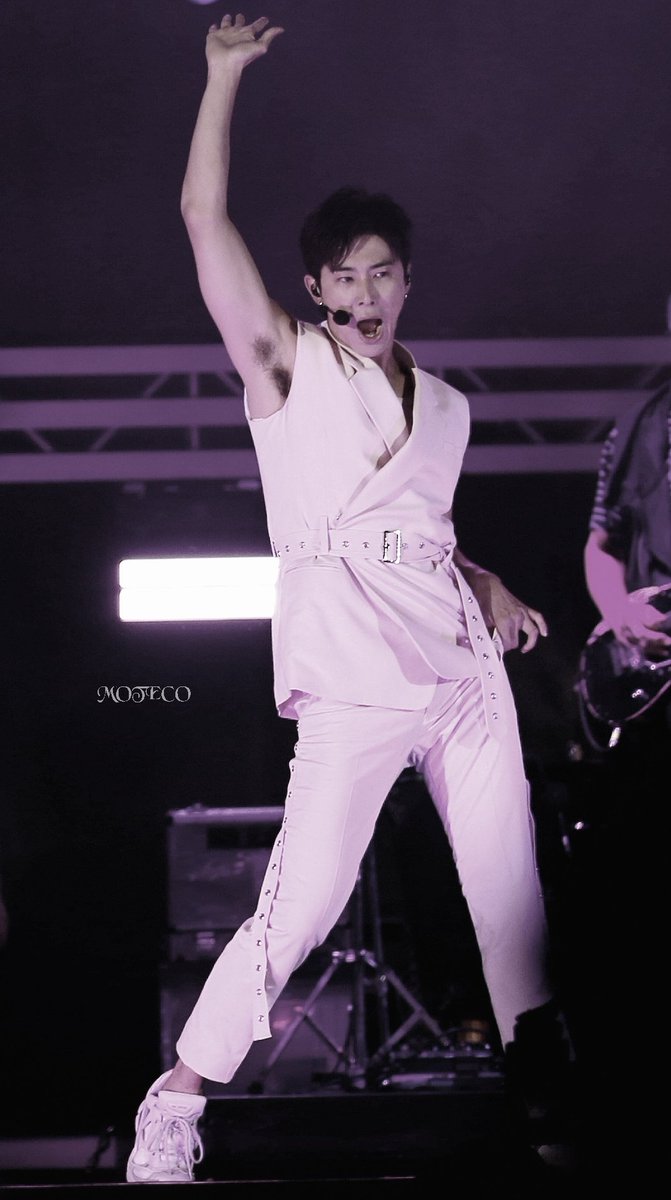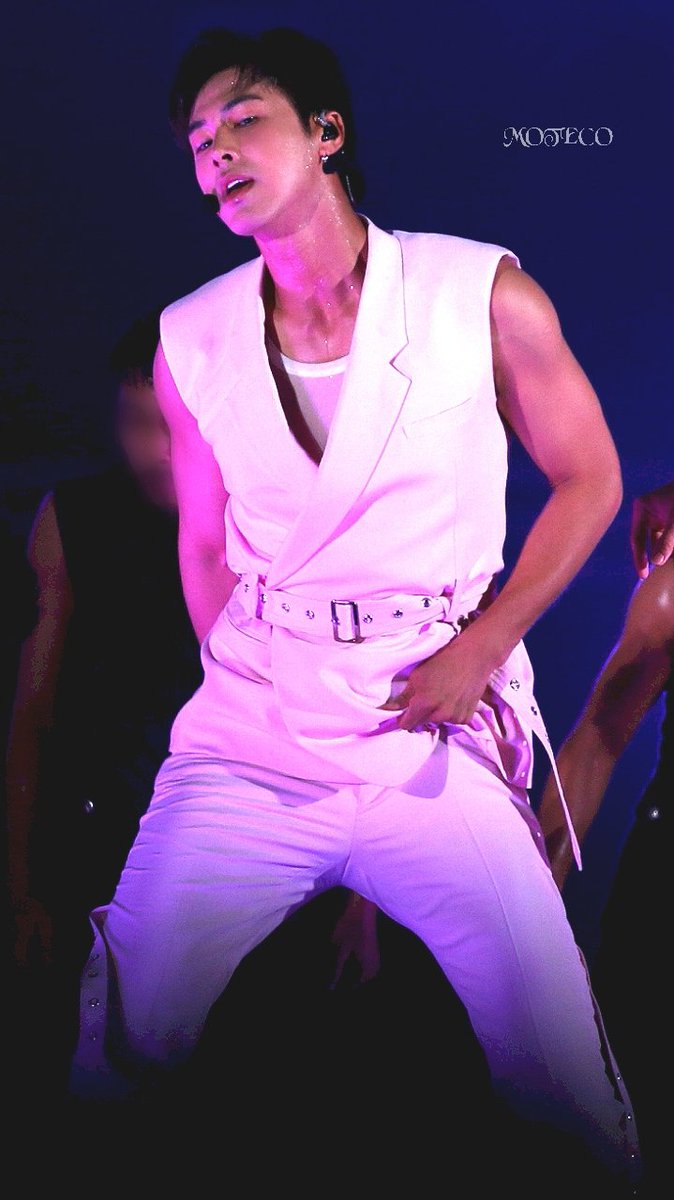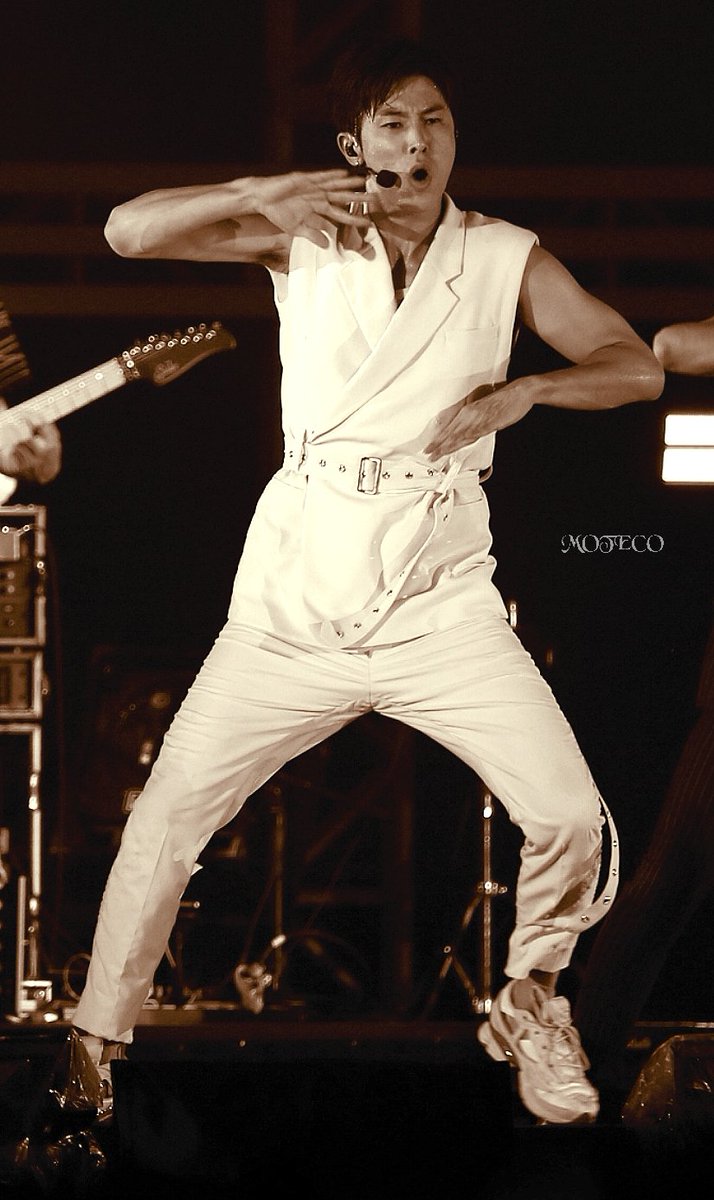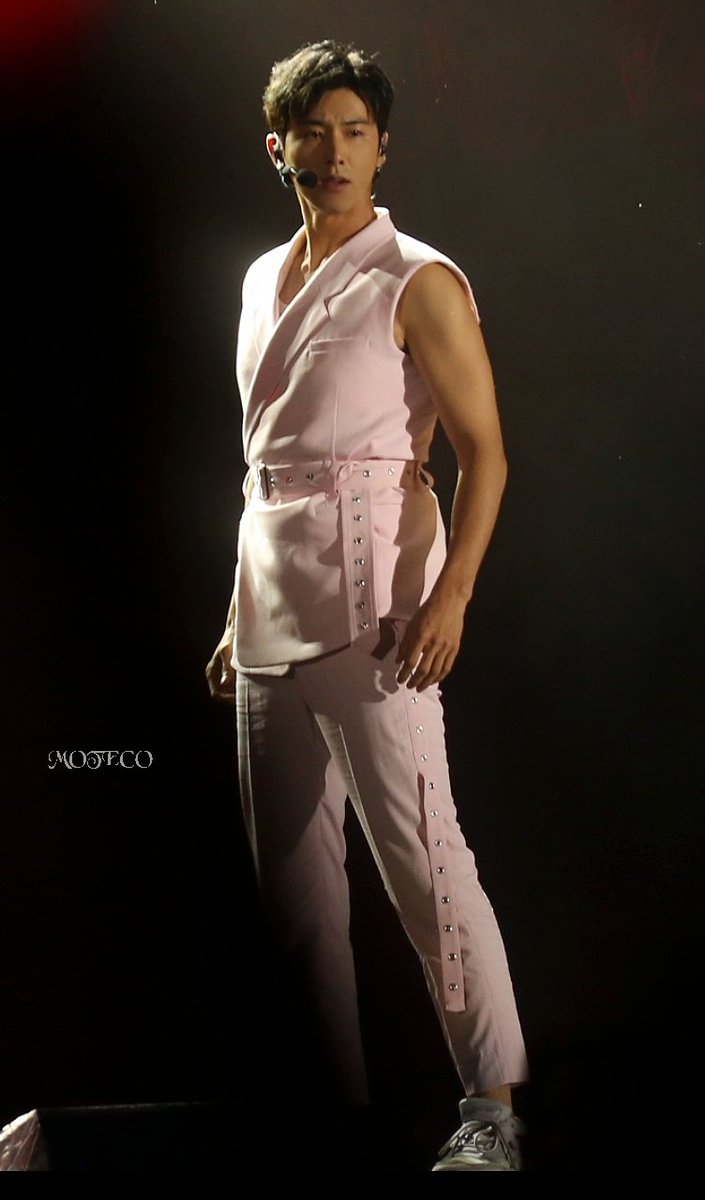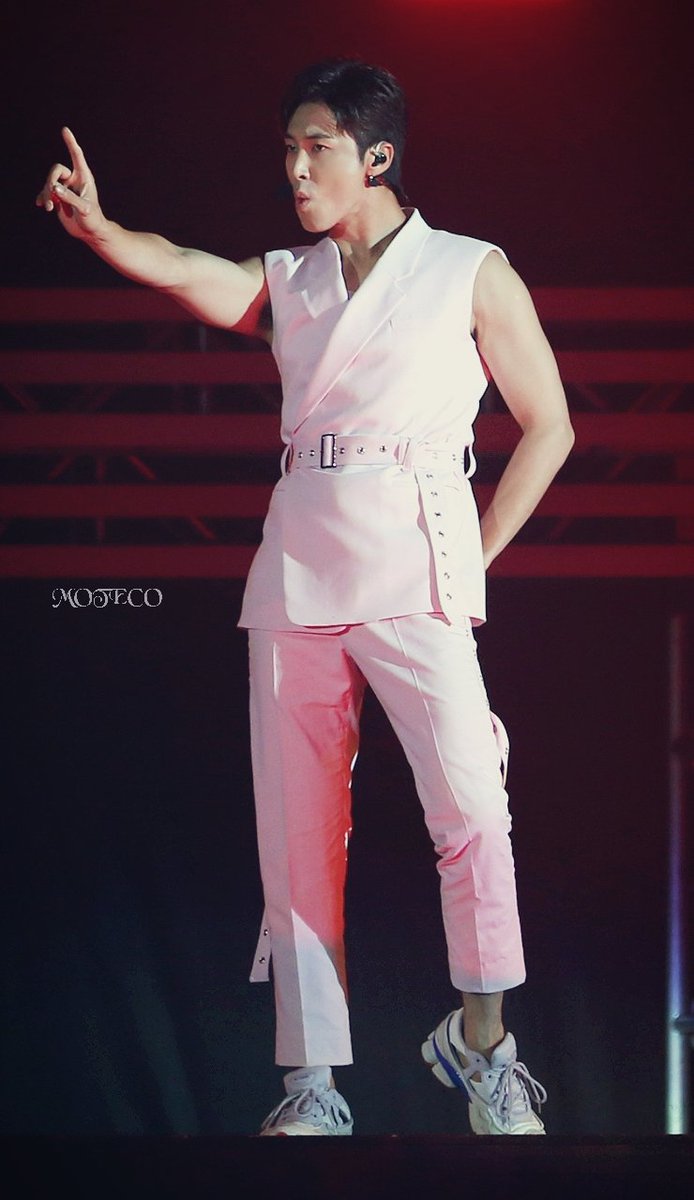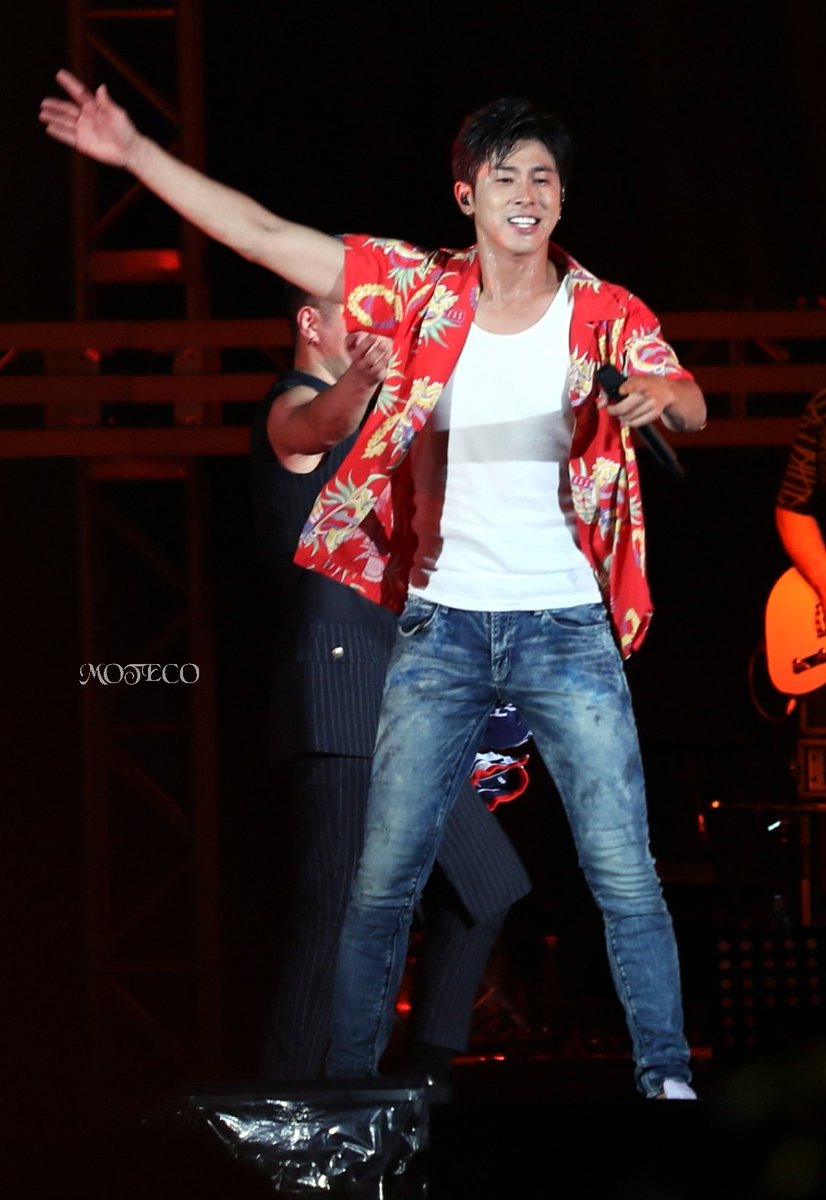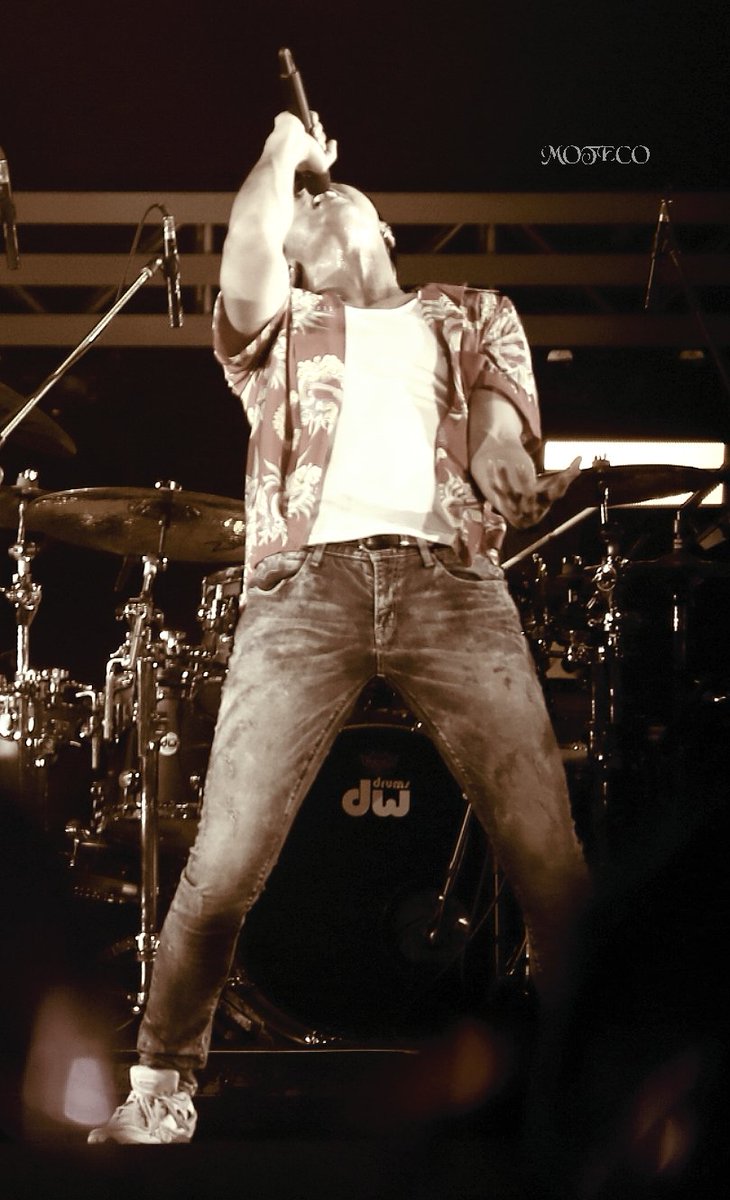 [cr: @moteco26]
---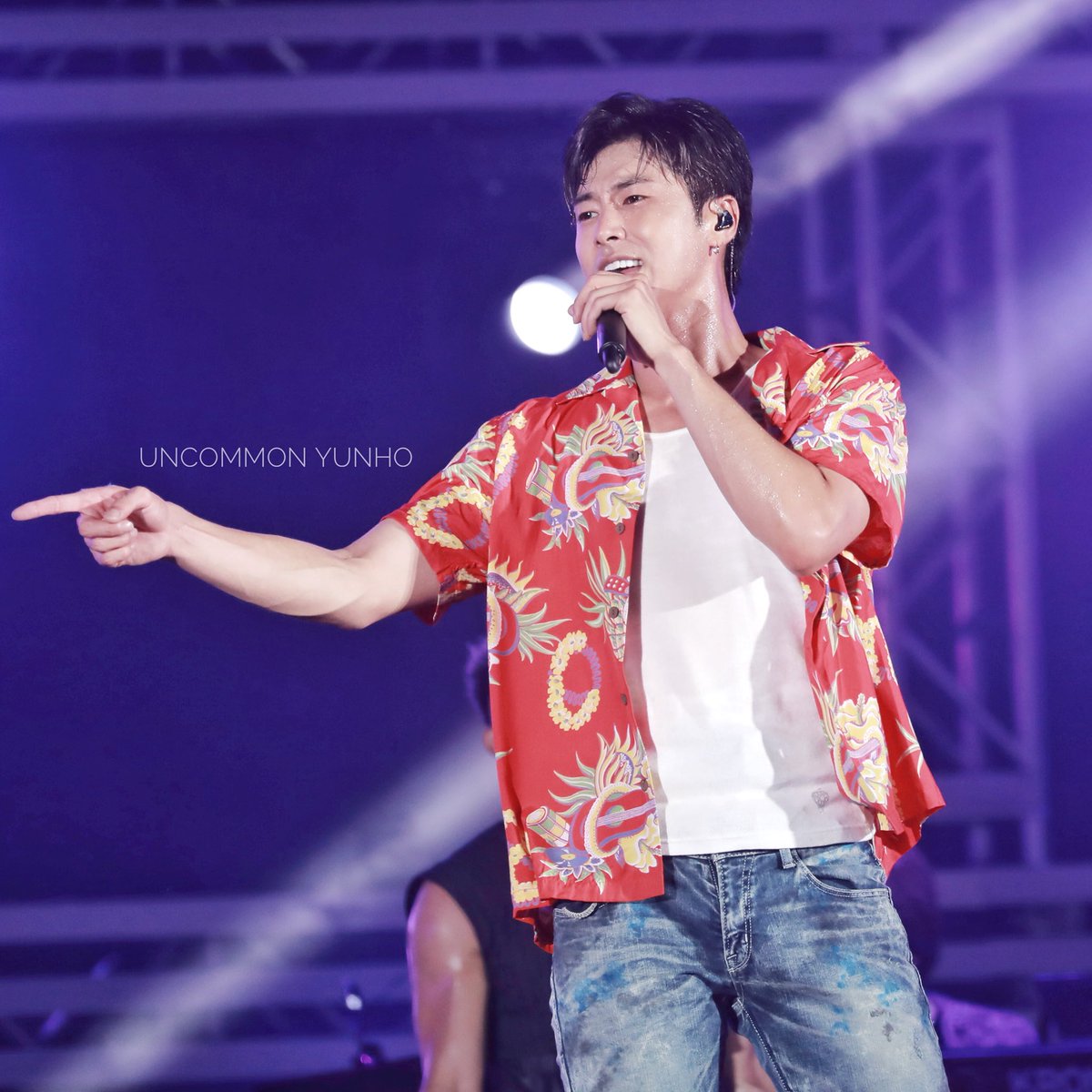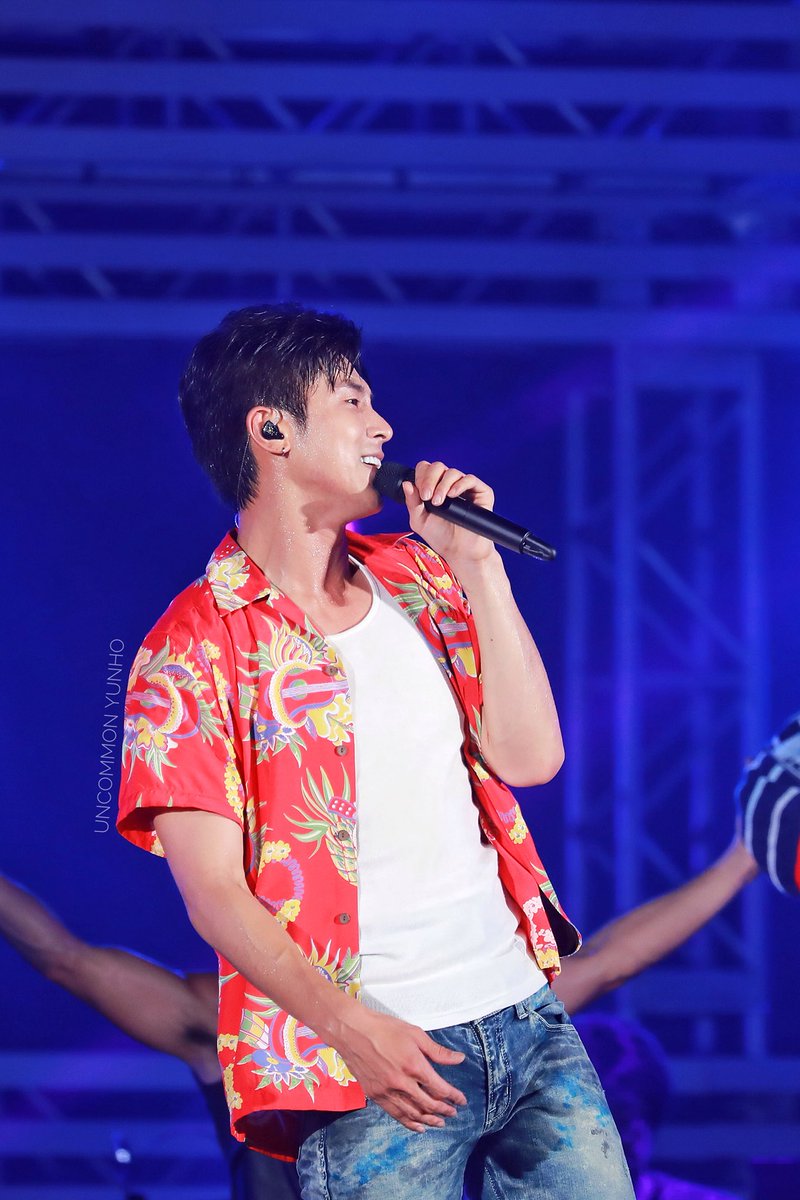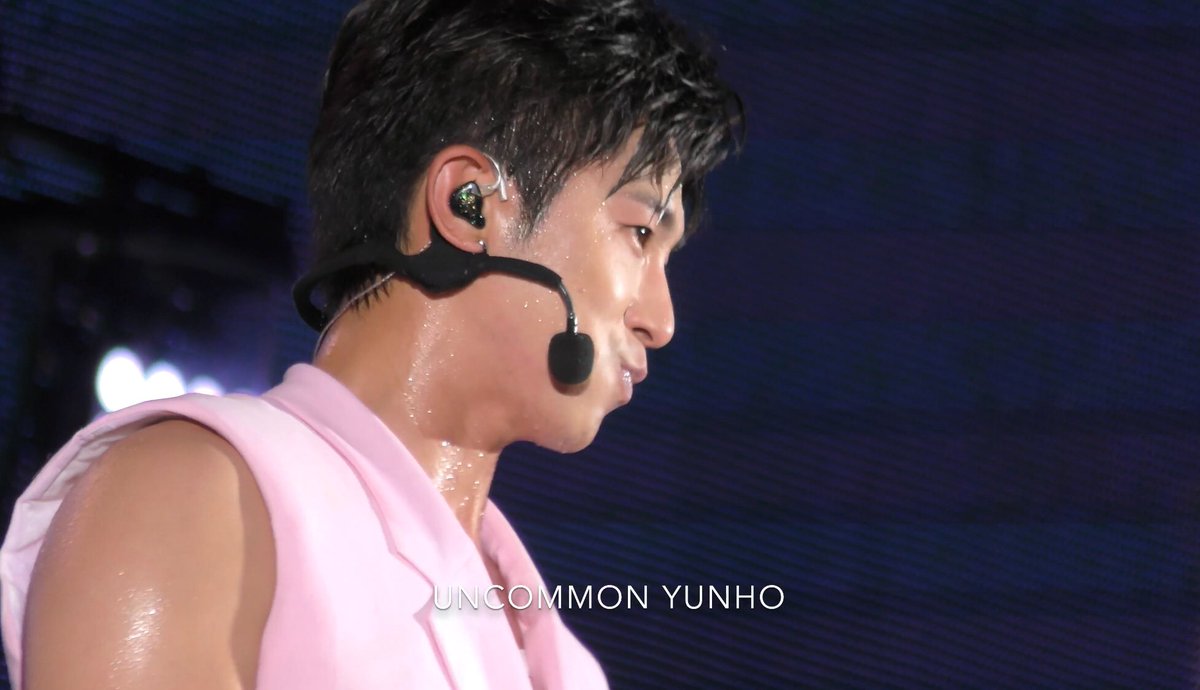 [cr: @uncommon_yh ]
---
The official blue changing into red~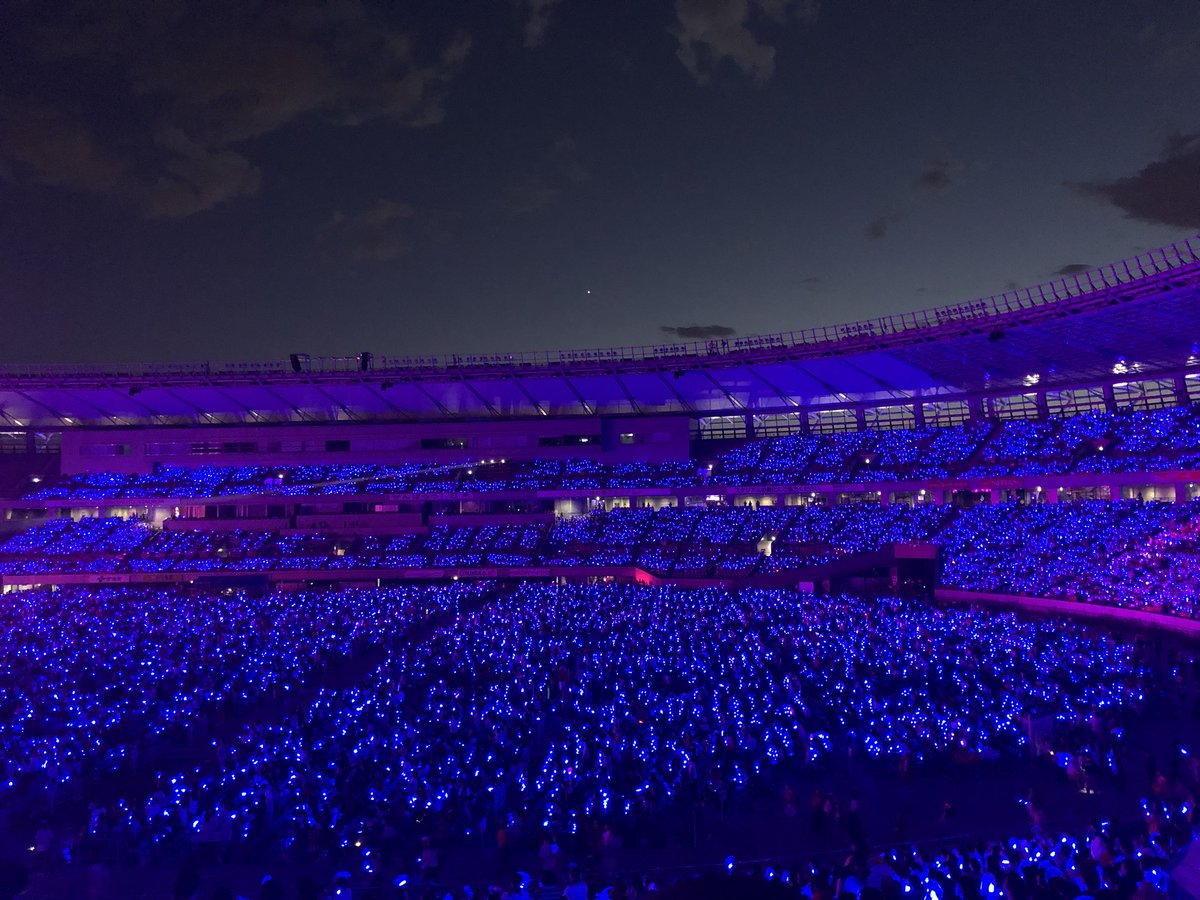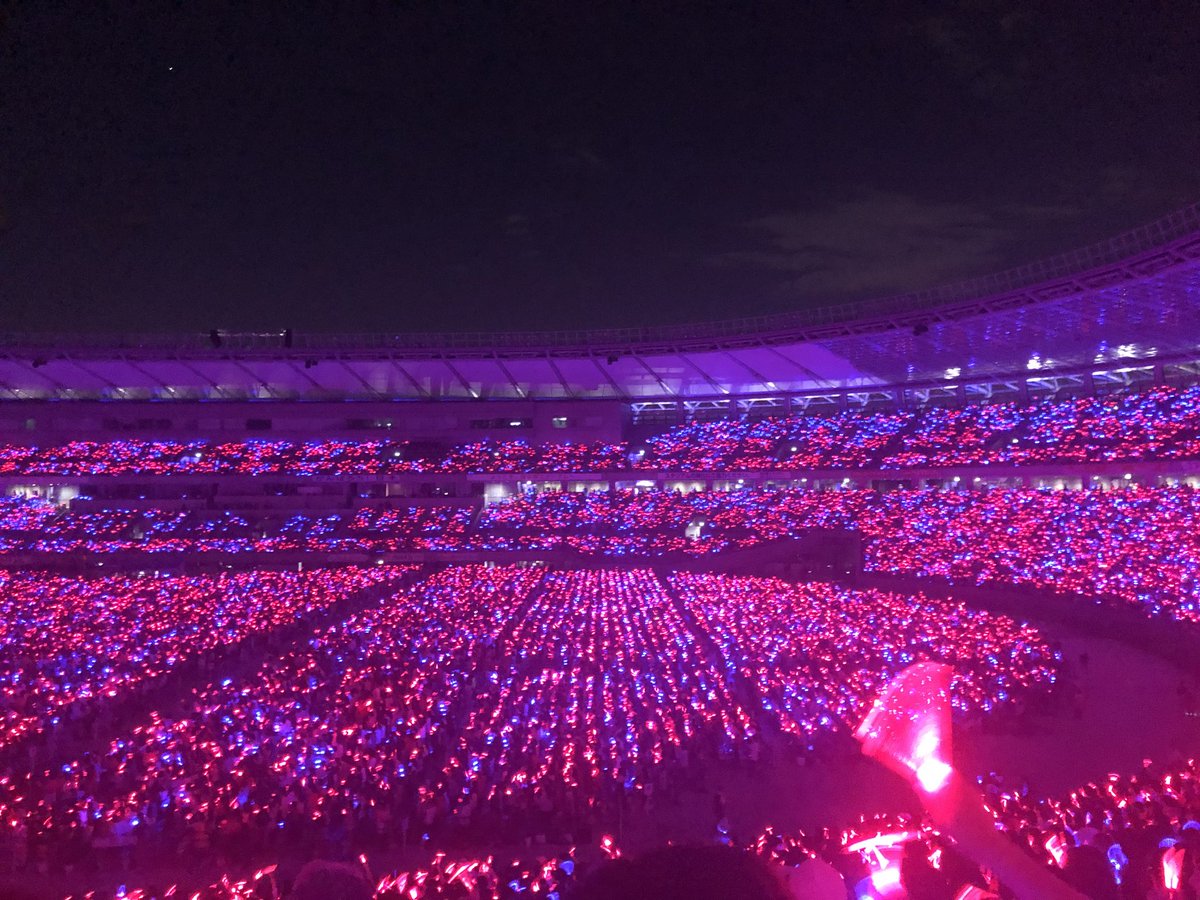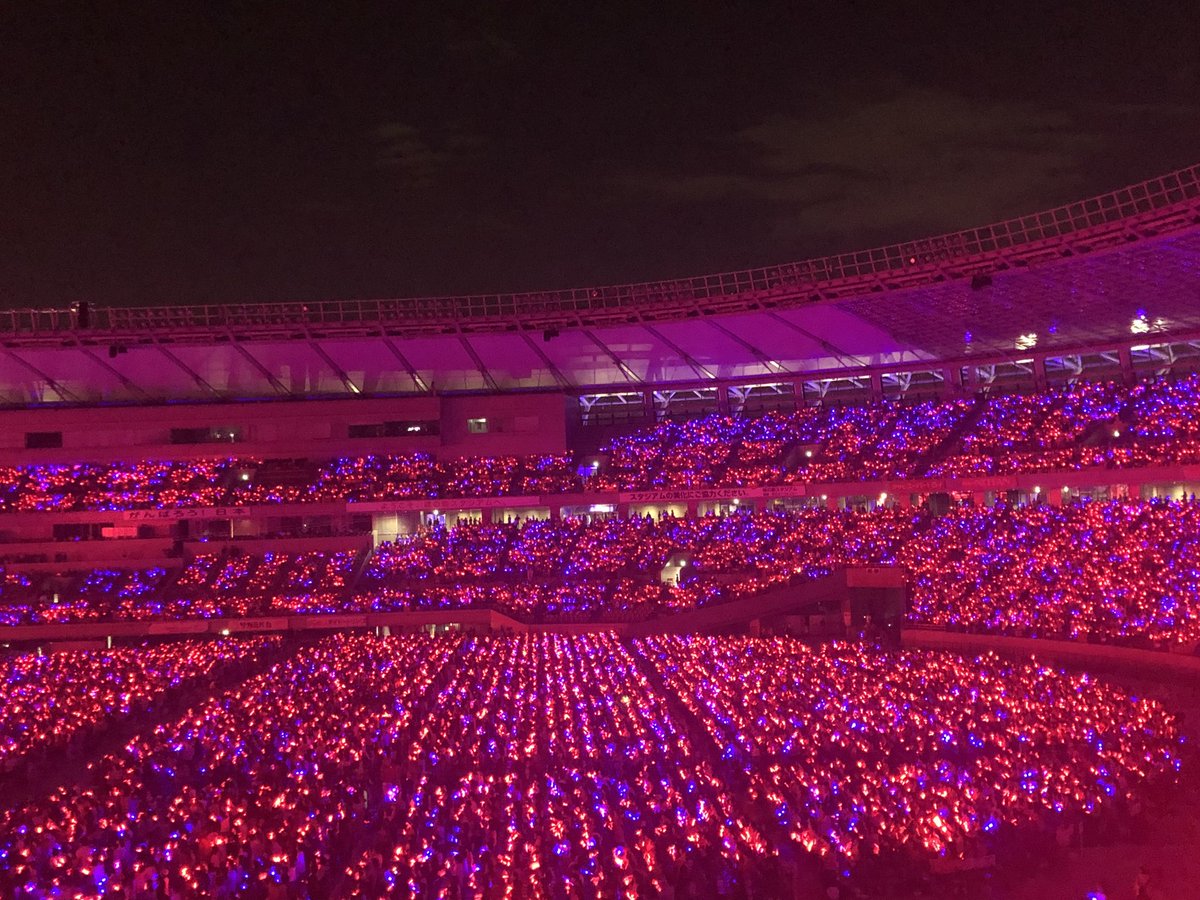 [cr: @mayamin26]
---
[cr: @me_lucas_me0125]
---
[cr: @banhee_tvxq1226]
---
[cr: @_y0527_]
---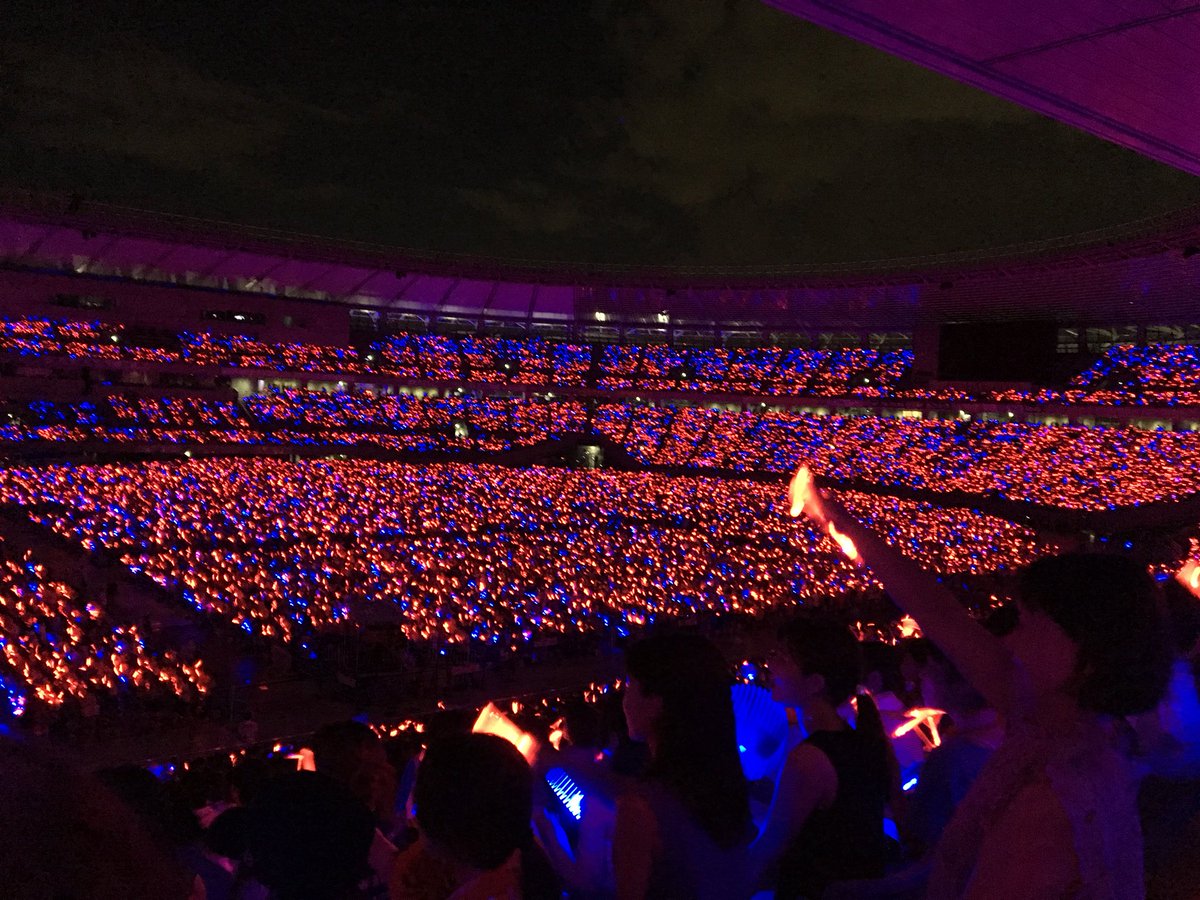 [cr: @whereruhaechan]
---
[cr: @yonegoto924]
---
The tohoshinki towel goods that Changmin posted on his instagram was the first to be sold out~ (photo taken 16:40)
[cr: @UknowForeverMAX]
---
---
Fancams:
[cr: @patty2326 | jerrysmile]
---
[cr: @uncommon_yh | uncommon yunho]
---
[cr: @hfocus0206]
---
[cr: @_y0527_]
---
[cr: @banhee_tvxq1226]
---
---
Fanaccounts and Translations:
Translated by @joeylfy :
During first Ment…
Y: So it's about time to move on to the next song…
BE: \Ehhhhhh!/
Y: This is not a Tohoshinki-only concert okkkk🤣🤣
C: Everyone, how was Bolero? I think it feels really good right now, but I feel my head will go really blank (if we cont)… how about we talk a little right now? If it's ok… just a bit… you can sit down now too. I feel it's a little tough right…  [cr: @Shim_Ls2v2]
Non-fan account #anation2018
At that moment when 東方神起 appears, I wondered "I came to a-nation right??" www
Red penlights everywhere… I thought I came to 東方神起 concert www [cr: @sakurada_k0216]
東方神起 Goods >>>
Other Artists Goods >>>

[cr: @chimichami]
OP w/ her BF, first time watching 東方神起 at #anation2018
OP: When they say "We are" you say "T" ok
BF: Like this? (TT Pose)
OP: That's TWICE'sOP: Here, use this penlight
BF: Is this the kind that will light up after you break it??
OP: If you break it, I will kill you
[cr: @tntnyncm]
---
Translated by @janieTVXQ:
As soon as TVXQ appeared, I questioned, "it is A-nation I came to, right?" No matter where I turned, there were red lightsticks everywhere, I thought I was at a TVXQ concert 😂 [cr: @sakurada_k0216, JP-KR Translated by @kyoumo0206]
---
Translated by @clefaire:
---
about NCT members
Translated by @k_quicksand:
Every time TVXQ sunbaenim speaks Jaehyun was looking at Yuta and asking something all the time like"what are they talking about?" Both Yuta & Jaehyun were wearing sleeveless tank tops


{t/n: Note : because TVXQ always talks about any topics in Japanese, not Korean! Therefore Jaehyun was asking Yuta about it}

[cr: @nct_e127d]
---
---
Extra:
Changmin spotted trending 12th on Japanese twitter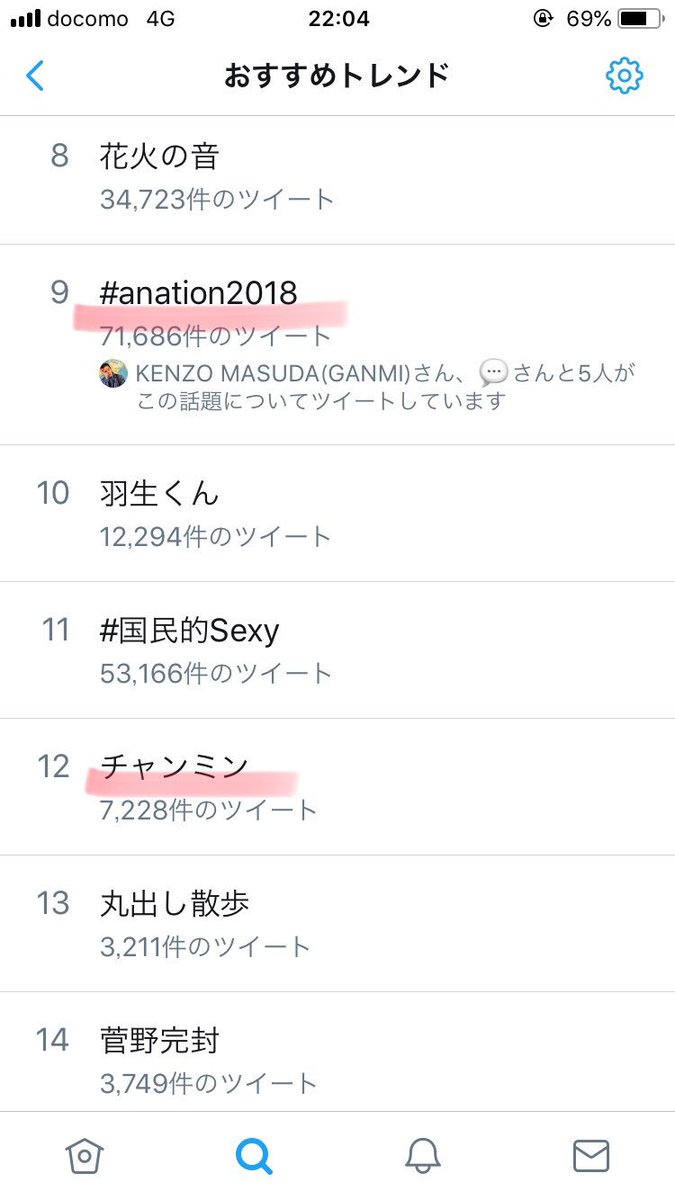 [cr: @tvxq_ni_aitai]
---
Tohoshinki's shoes:
ADIDAS X Raf Simons Ozweego, 446,000 won
[cr: @TVXQ_fashion_]
—————
Credits:
As we indicated above,
Compiled and Shared by TVXQ! Express