next episode preview showing Tohoshinki at NTV's variety show "Gyoretsuno dekiru horitsu sodanjo" studio tasting rice! The episode will be aired on 10/28 at 21:00 – 21:54 JST
Videos:
[cr: @wr2799]
---
[cr: @t_yukichi]
---
[cr: @kzyc_cy]
---
---
Previously shown on TV Life magazine it was said that: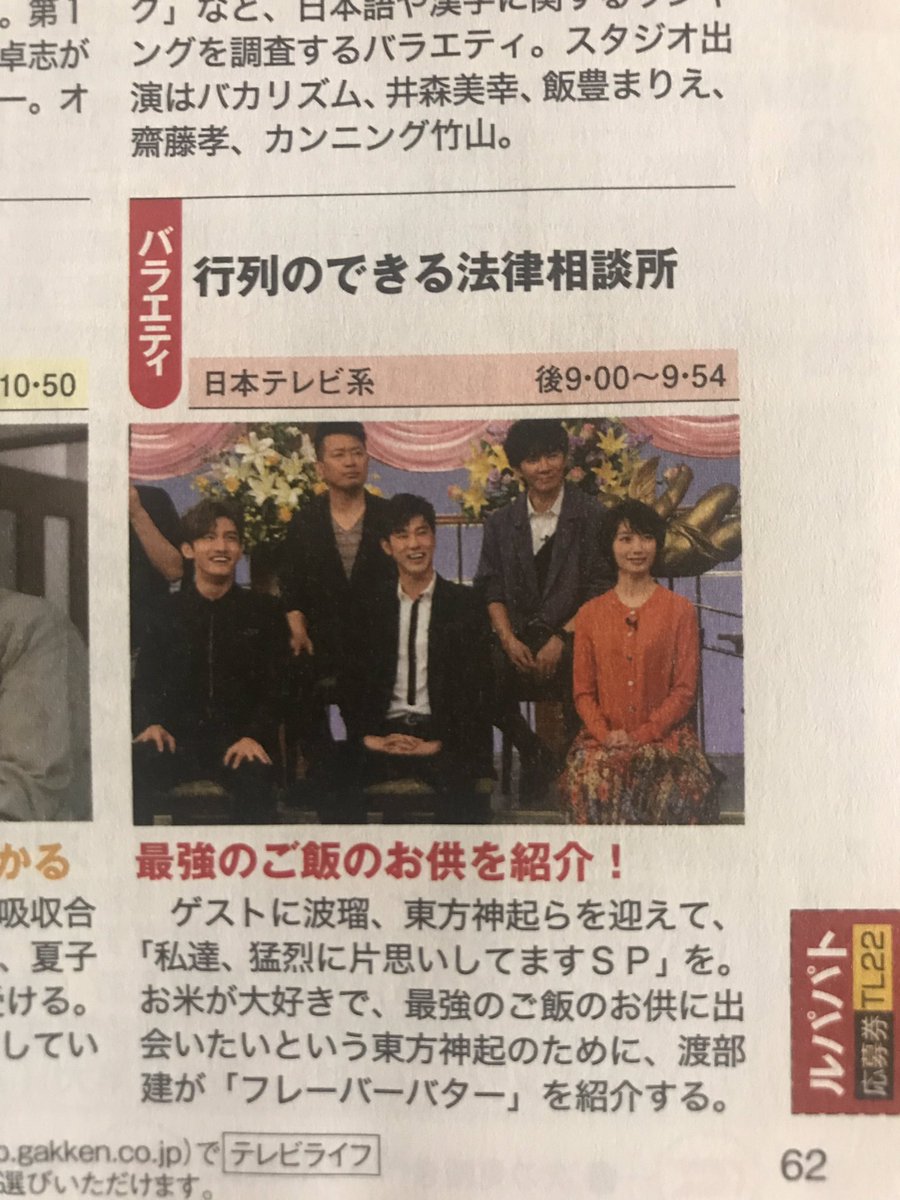 On the show, Yunho & Changmin will confess there unrequited love for rice 🍚 😂 they're looking for the best food go with the rice. then the comedian Ken Watabe (he co-starred with THSK before with Love Music) introduced them to flavoured butters.
[cr: @tvxq_mocy, Translated by @ihavebeensober]
———————
Credits:
As indicated above,
Posted and Shared by TVXQ! Express