The last stop of the arena tour concerts, Miyagi's Sendai, has arrived with the end of the third day of『Tohoshinki LIVE TOUR 2018~TOMORROW~』at Sekisui Heim Super Arena, Miyagi! Concert started at 16:04 and finished at 18:46 [cr: @anywhere4you]. Encore tshirts were white [cr: @anywhere4you]!
Tohoshinki who have tried to introduce different contents in their MC for each day of a stop did the moshi moshi corner on the last day! A cute little baby's voice was heard saying "moshi moshi Tanmin?" which Changmin said it got him and both of them thought it was adorable (the submitted video can be found below!). At the end of the corner they played an audio of the scene from Changmin's vcr in TONE where a woman's voice was heard saying "moshi moshi" and he answered her to look outside (then they played it again with the video), and the boys commented on it. They chose the little baby's as the best one, and Changmin also answered him "It's Tanmin!" > w <
At the ending mc, they shared some touching words such as Yunho expressing how he enjoyed the arena tours and being close to the fans ㅠㅠ.
Next is the Tokyo and Osaka dome stages, so let's look forward to them~
Photos:
[cr: @hfocus0206]
---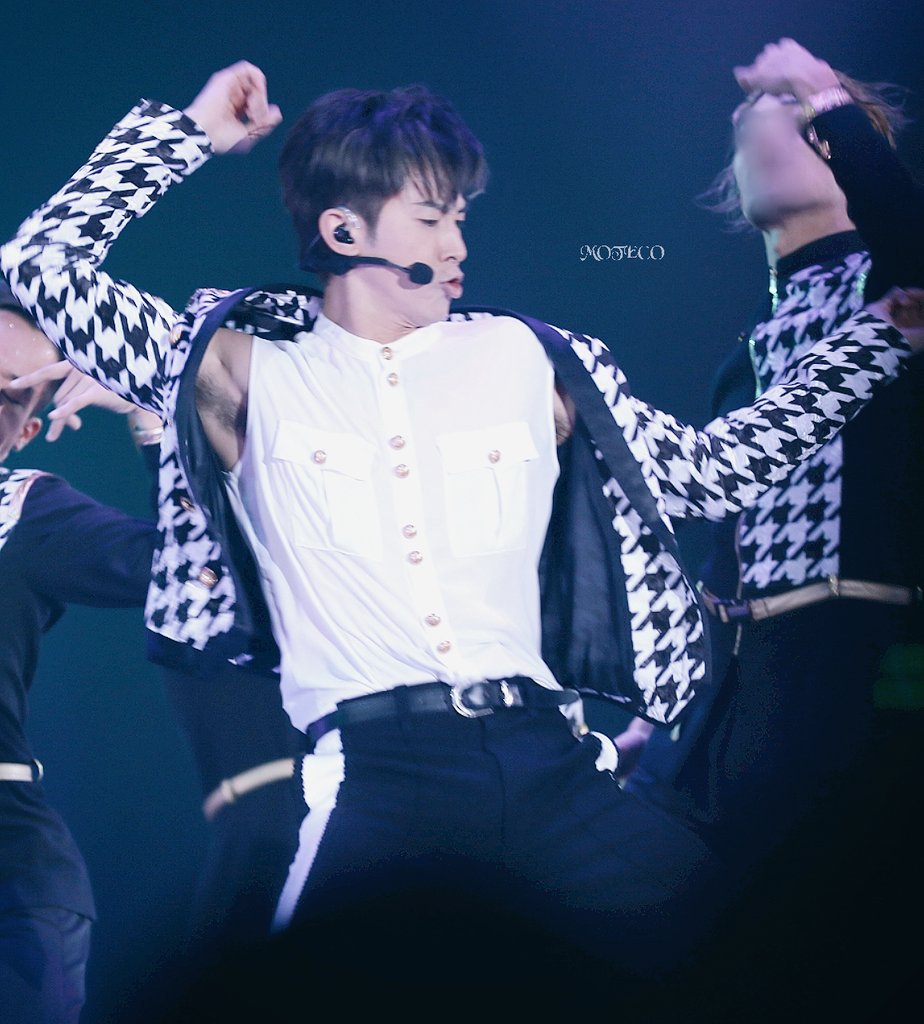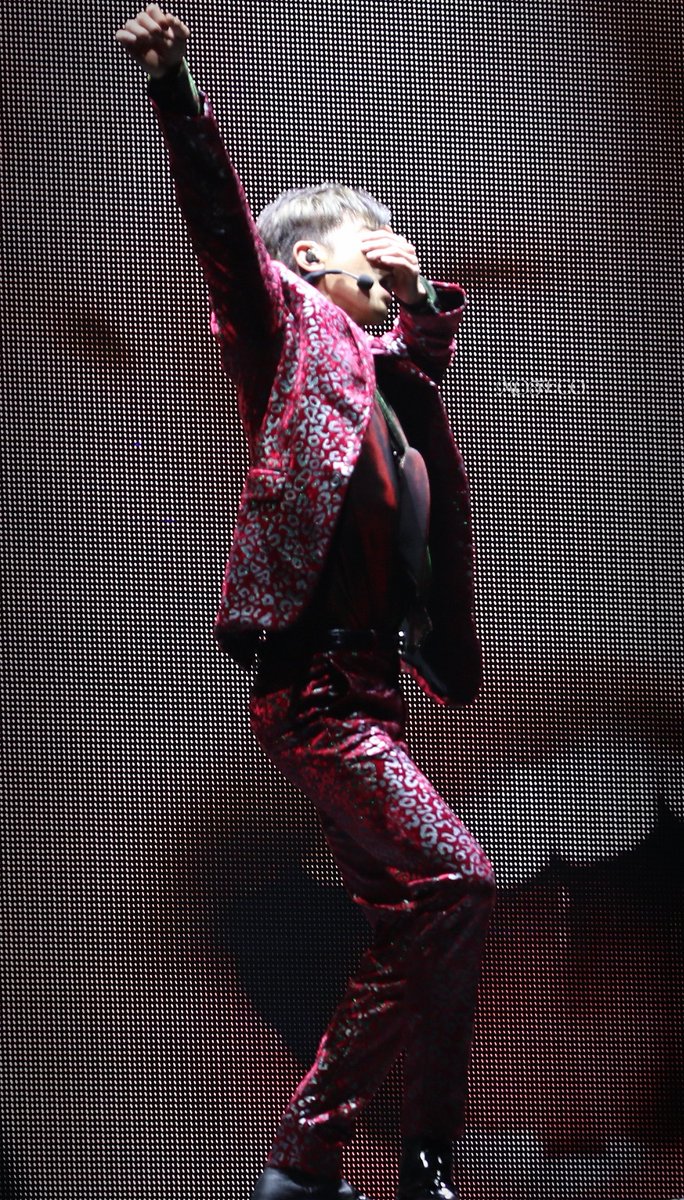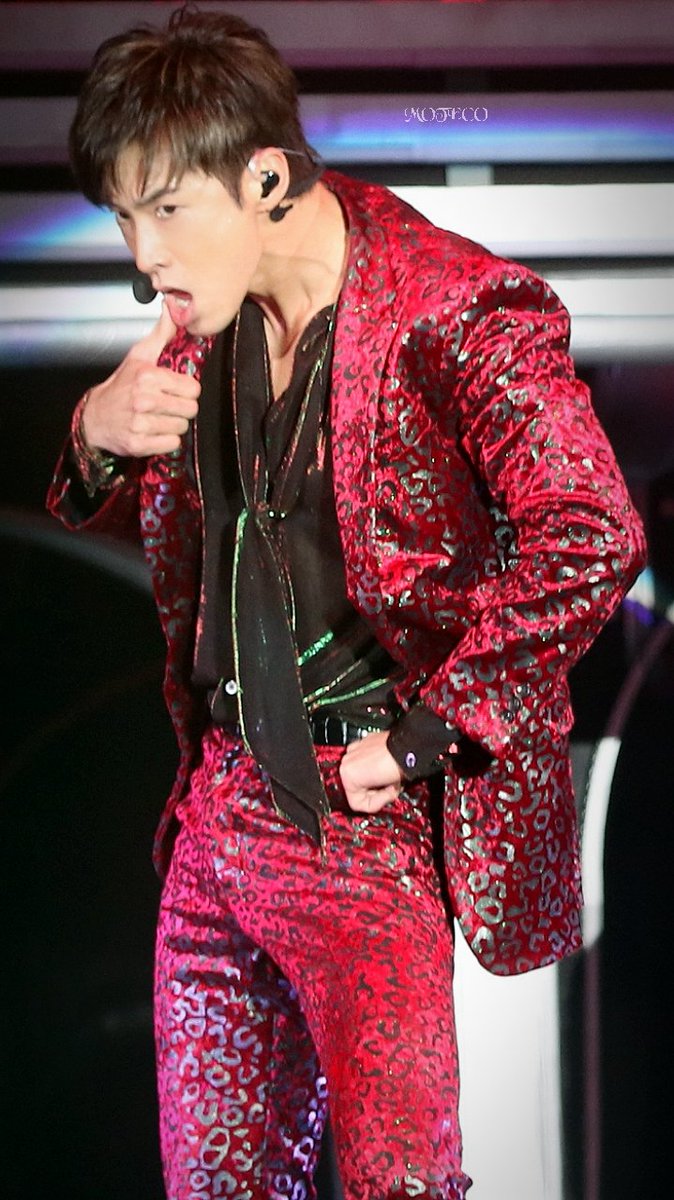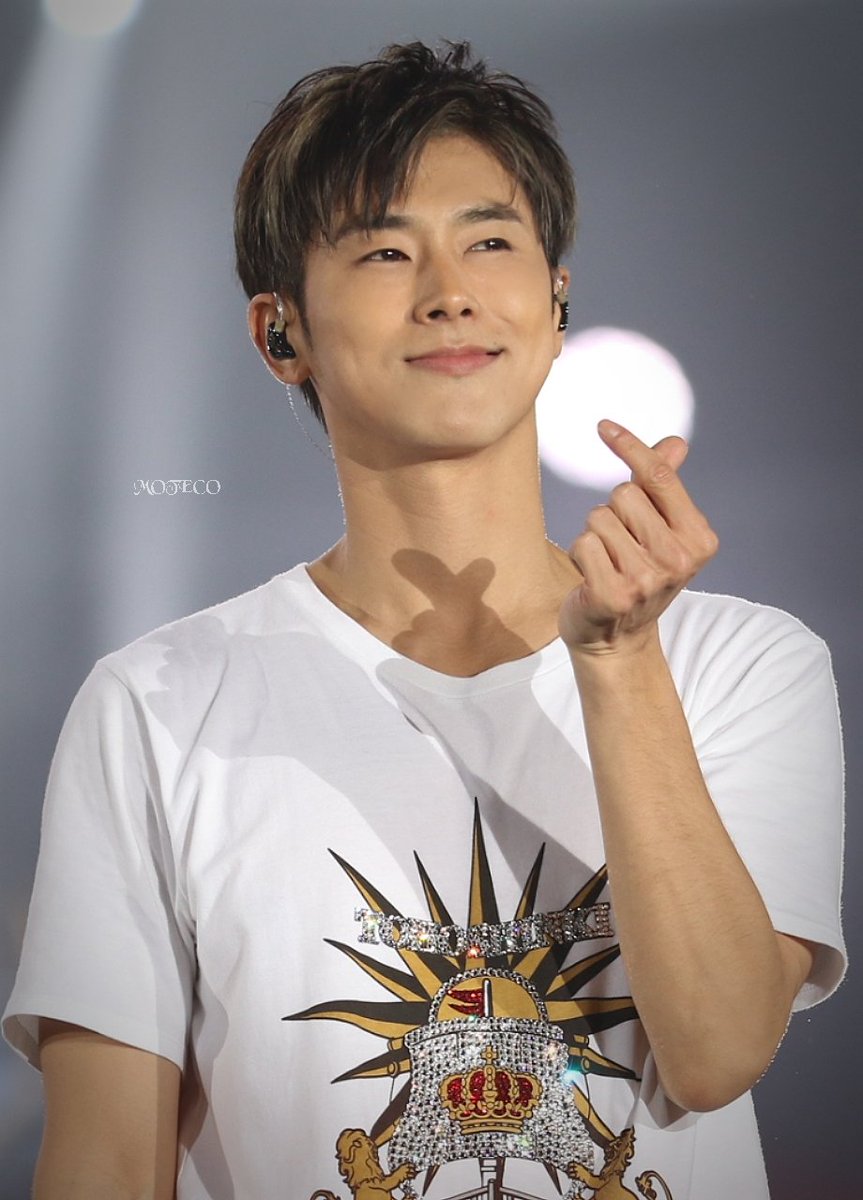 [cr: @moteco26]
---
[cr: @W_crown26218]
---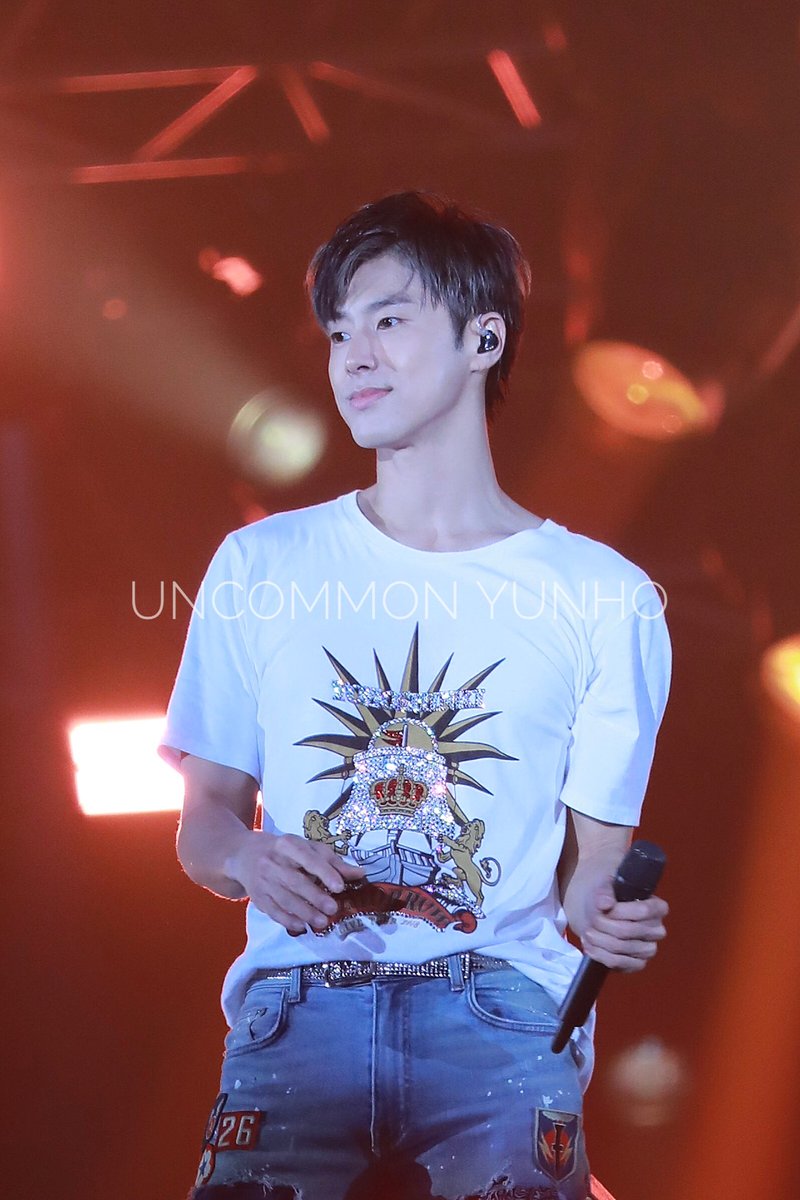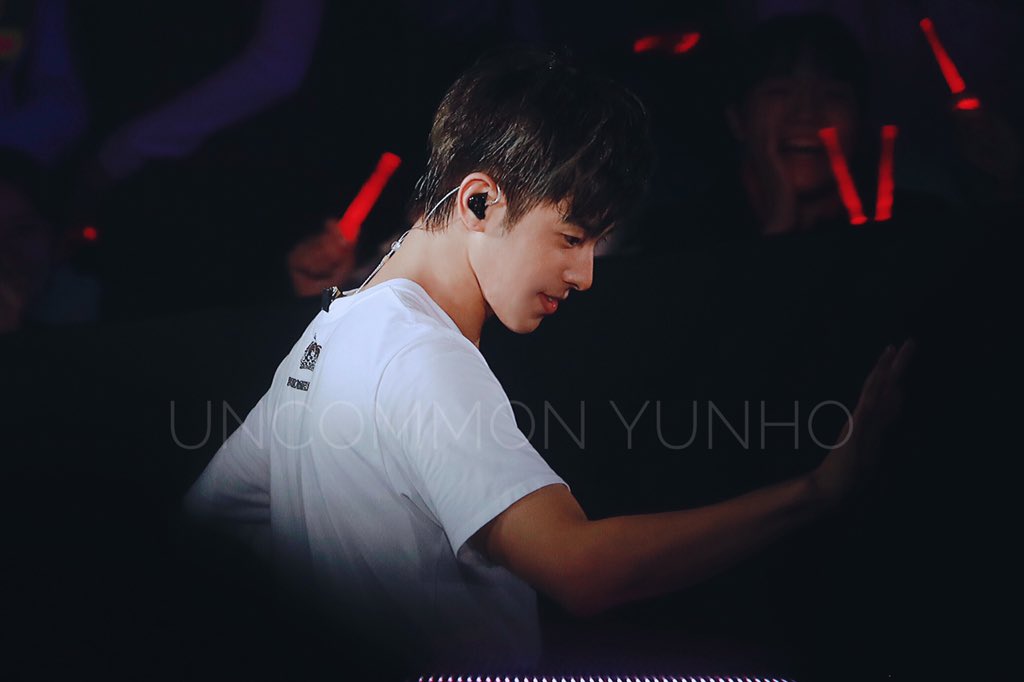 [cr:  @uncommon_yh]
---
The cute baby saying "moshi moshi Tanmin (Changmin)?" voice~
[cr: @u_know_ane]
---
---
Fancams:
[cr:  @uncommon_yh]
---
[cr: @DeniseJCChen: 1 and 2]
---
---
Fanaccounts:
Translated by @beriko0214:
(∵) Tonight is the last day at an arena. I am a bit sad. Since we came back as a duo, we started (our concert) at arenas.. then domes.. then we did at Nissan stadium. It is important to have a concert at a large venue, but I love the best to come back to an arena and am able to see you in close distance. I feel that it is Tohoshinki's way to come back to the baseline and keep working hard.
(´・J・`) We will do our best so that we can come back to Miyagi.  [cr: @CMkeiYH]
---
Translated by @clefaire:
181124 #明日コン
They showed this nostalgic VCR again today during ment!
👩: hello?
🧒: look outside 🎵
[cr: video cut via @maxchangminmayu]
---
Fanaccount by @kokenes :
Changmin's pose at the end of Sweat is solid rock and roll! He drops down on his knees and sticks out his tongue and raises his hands with 🤟🏼🤟🏼signs!
Big warning … Showtime's bounce bounce bounce will cause instant combustion!!! So strong hip thrusts by Changmin I thought he was going to break something! LOL 😂
Changmin has upped his game so much with his dance skills! During Trigger he aims at the P seats, and I got shot by him… which makes up so much for only getting his back the first night! Tonight he did it again, but also gave hearts! Flirt King!
At the last Mr Tomorrow VCR we discover that Changmin's girlfriend was killed in NYC train by assailant, and He reminisces by placing a fresh rose 🌹 near her photo. As he holds photo looking melancholy, Yunho come up behind him and soothes him with…
Comforting hand on his shoulder, he pants Changmin's shoulder several times with an expression that says, "it's ok, everything will be ok." Very soft smile. Changmin slowly smiles back in agreement. And they don on their guns, coats, and continue on as two!
—————–
Credits:
as indicated above,
Compiled and Shared by TVXQ! Express