TVXQ were featured in KR Magazine "LEON" – April Issue, International fan can order from Global Gmarket: here. Release date varies depending on store: March 21 (yes24, Kyobo Book), March 22 (aladin) , March 23 (smart store naver), March 26 (Gmarket)
TVXQ!
Best in Class
Partial Translations: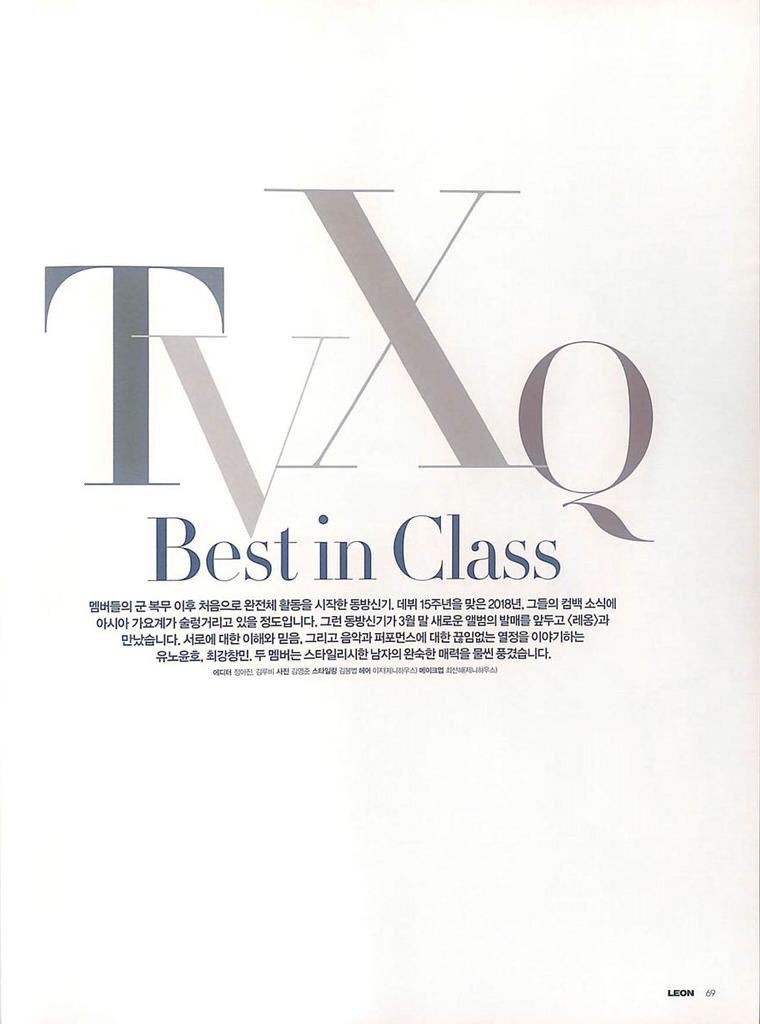 [cr: via @magazine_O]
Translation:
The TVXQ who have started activities as a whole for the first time since their members have completed their military duties. In 2018 which marks their 15th year since debut, news of their comeback have stirred up Asia's pop world. With their new album coming out at the end of March, such a TVXQ met with <Leon>. U-Know Yunho, Choikang Changmin talk about their mutual understanding and trust, as well as their unceasing passion towards music and performance. The two members exuded a stylish man's ripened charms.
---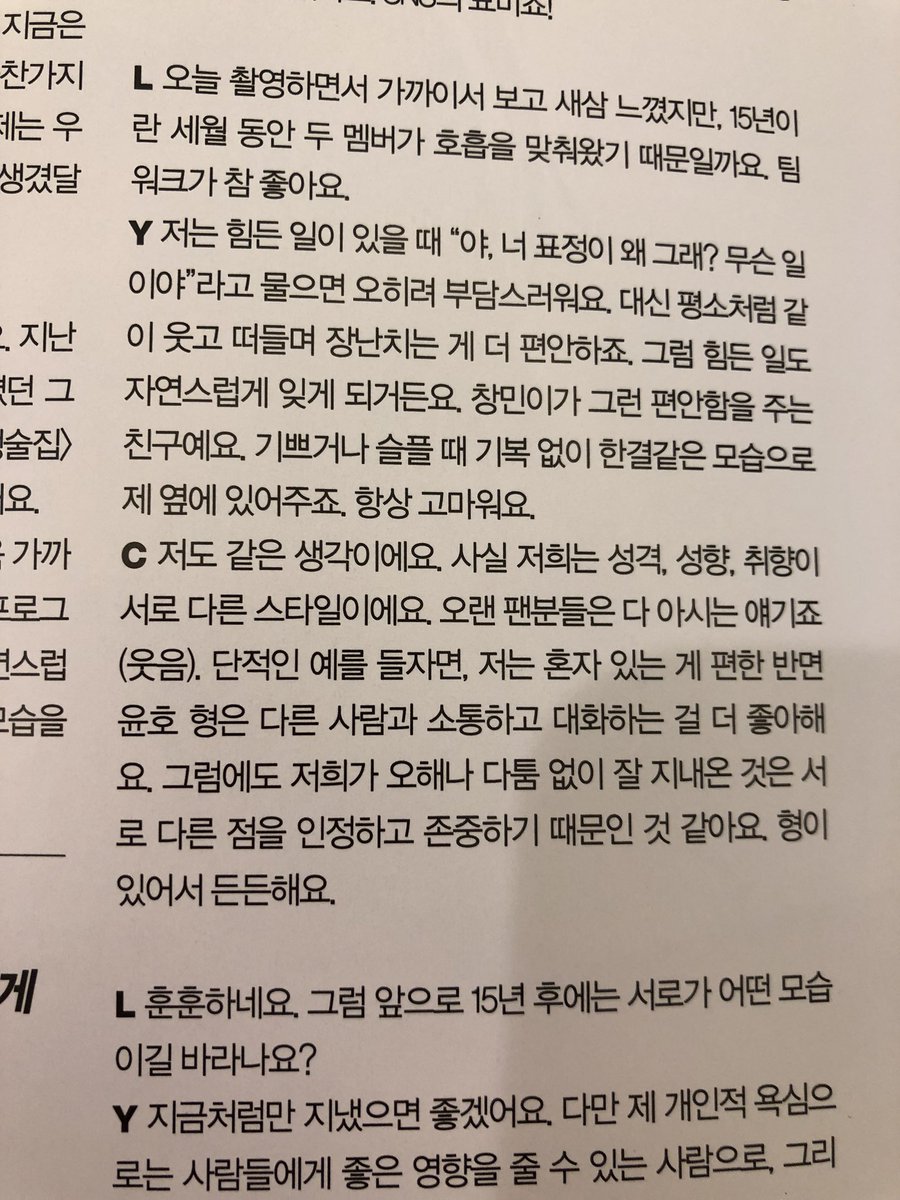 [cr: via @iruka0206]
Translation:
L (interviewer) today I realised this again while shooting since I was observing up close, it's because (you) two members have been working alongside each other for a long time of 15 years. (Your) teamwork is really good.
Y when I am going through a tough time, if I get asked "yah, why is your expression like that? What happened?", I would feel uncomfortable. Instead, I am more at ease laughing and joking around together like normal. Changmin is a friend that gives that kind of comfort. Whether during happy or sad times, he has remained constantly by my side. So I am always thankful.
C I also think the same way. In reality, our characters, dispositions, tastes are of different styles. This is something that all our long-time fans know about (laughs). Simply speaking, for example, I am the kind that is comfortable with being by myself but on the other hand, Yunho hyung prefers communicating with other people. Even so, I think the way we are able to get along well without misunderstandings or arguments is because we acknowledge and respect each other's differences. I feel reassured because I have hyung.
———————-
Credits:
As indicated above,
Translations by @snxy: 1 and 2,
Posted and Shared by TVXQ! Express