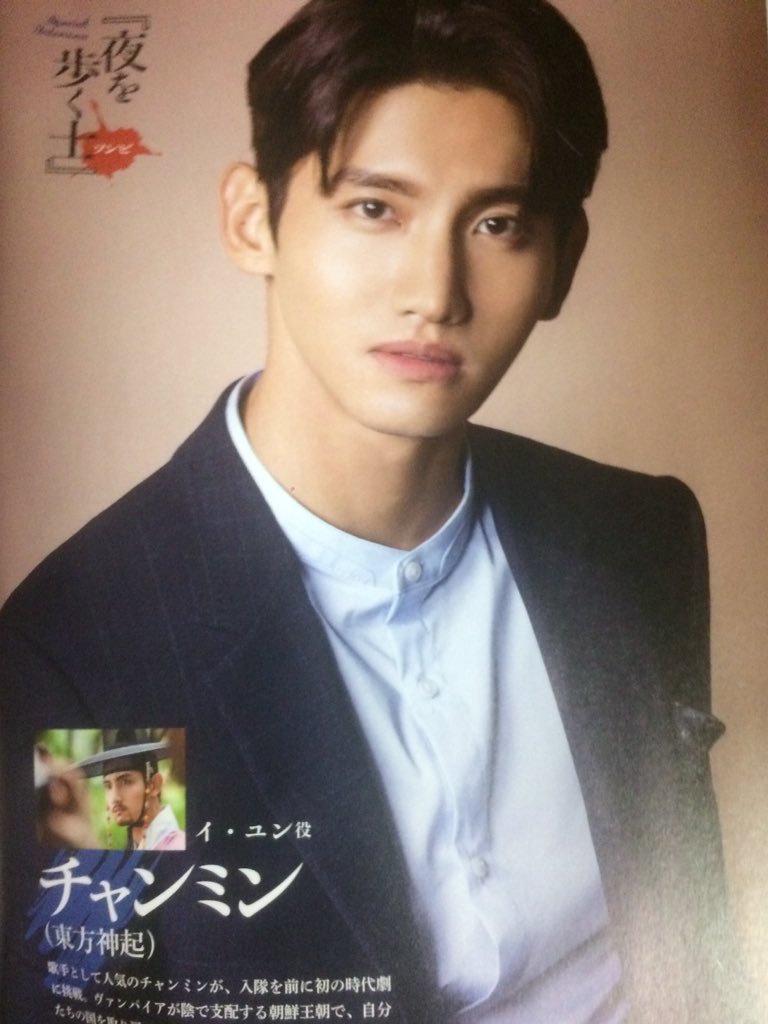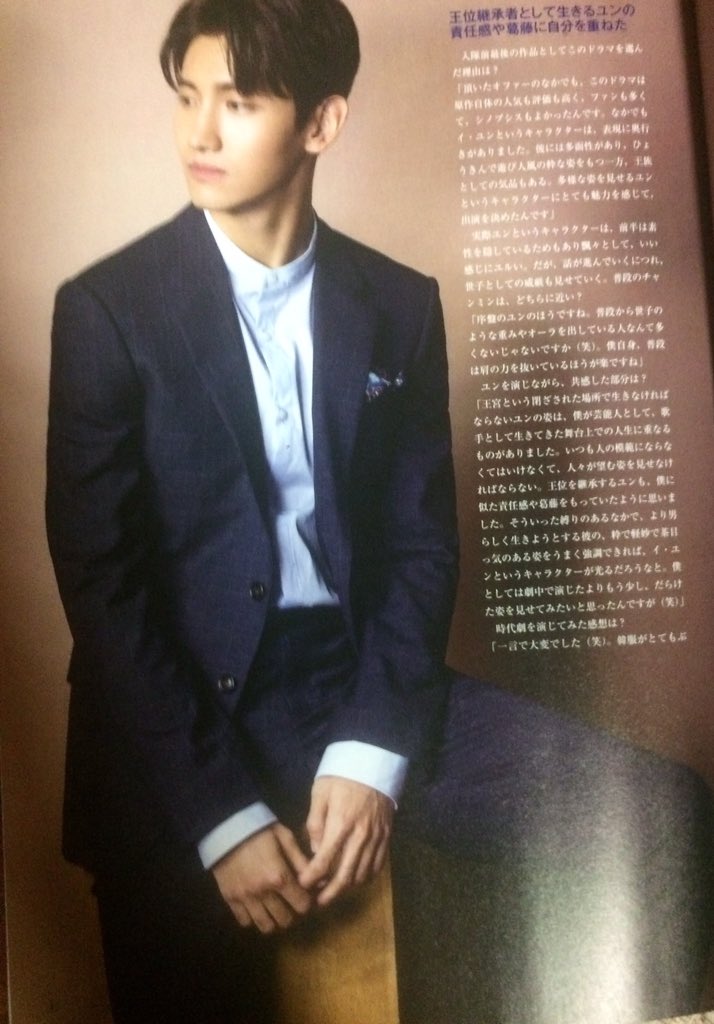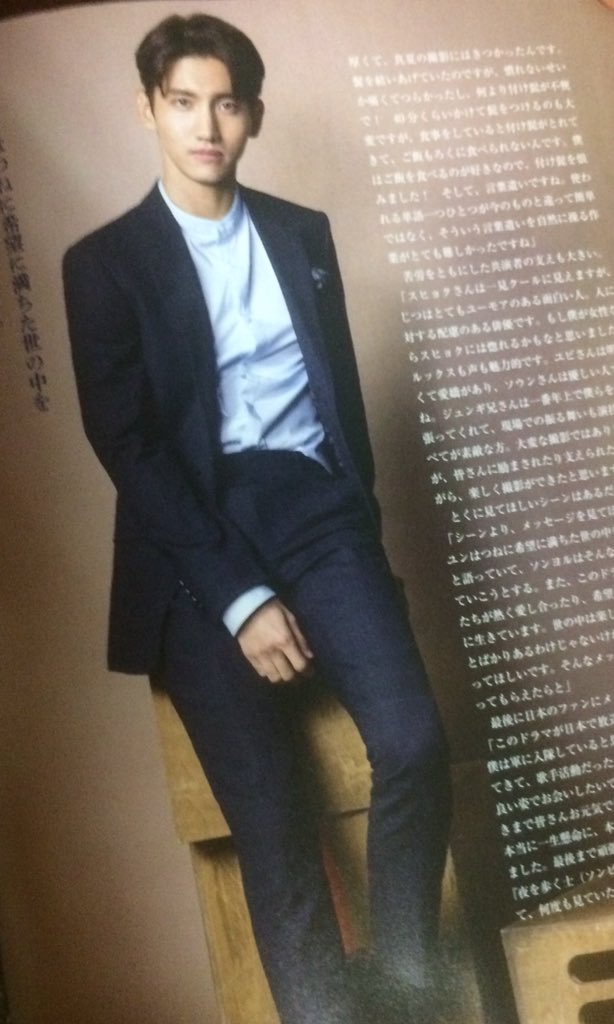 [TRANS] TVXQ Changmin Interview on Korean TV Drama Guide Magazine.
Q: Why did you choose this drama as your last work before enlisting?
A: Out of all the offers I received, the original book (the basis of the drama) was already very popular and the synopsis was interesting to me. Especially, the character, Lee Yoon was captivating and I felt that he had something deep inside of him. He has various sides to him; the jocular, playboy side, and the elegance as the crown prince's son. I was fascinated by the various faces he had and that's how I came about to take this offer.
Q: During the first-half, the true identity of Lee Yoon is not evident and he is portrayed as a playful character. But as the story progresses, his dignity as the successor is revealed. Which side of him matches your personality in real life?
A: I guess it would be Yoon during the first-half of the story. In the modern days, I don't think there're much people who have a heavy, successor-like aura on a regular basis. Personally, it's better for me to just take it easy.
Q: Did you discover anything relatable when portraying this character?
A: Yoon, who remain firmly closed within the palace, somehow overlapped to my life on stage as an entertainer, and singer in the entertainment industry. I always have to be in the same wavelength of other people and meet the expectations of the audience. So I felt that Yoon, who has to inherit his position as a successor, had a similar responsibility and internal battle inside of him. I thought that the character, Yoon would shine if I can successfully portray the manliness and playfulness he has, despite being tied by shackles. I attempted to act more lay back but it wasn't that clear; looking back at the drama.
Q: Your opinions on trying out a Period Drama?
A: In one word, I'd like to say, it was difficult. The Korean traditional clothes was thick and the fact that the weather was extremely hot made it even more uncomfortable. My hair was tied up but I was not used to wearing the traditional clothes and the fake mustache I had to wear was irritating! It was difficult creating the mustache, as it took forty minutes to do so; but it was even harder to eat with it. It would come off ever so easily, so I couldn't even have a proper meal! I love to eat so I was holding a grudge against the fake mustache. And of course, the language. Because each and every word differed from the modern language, it was hard for me to adjust the register.
Q: Because you've experienced the same amount of hardships, did the support from fellow actors make a difference?
A: Soo-hyuk sshi is seemingly cold on the outside but he's actually a fun, humorous person. He shows consideration to people around him. If I were a woman, I think I would have fallen for Soo-hyuk sshi, since his voice and appearance is charming. Yubi sshi is bright and has a lot of charm and So-eun sshi is very nice. Joon-gi hyung was the eldest so he acted as a leader for us. From his attitude to his acting, he was truly a wonderful person. I think I was able to go through the hardships because of the support and encouragement of my co-stars.
Q: Is there any particular scene you would like the viewers to anticipate on?
A: Rather than specific scenes, I would like the viewers to pay attention to the hidden messages within the drama. Yoon always dreams of a world full of hopes and Sung-yeol (Lee Joon-gi) joins him in achieving this. In this drama, passionate love and the lives of people who continues to search for hope; could be seen. I know life is not always rainbows and butterflies but I hope that through this drama, people begin to live with hopeful feelings.
Q: Lastly, do you have a message for Japanese fans?
A: By the time this drama airs in Japan, I would be in the army. I hope to come back soon, as a singer or as an actor; and show a good side of me. So, until then, please stay healthy. I tried my best and poured my heart out on this drama. I've tried my best until the end. I wish you give lots of love to this drama and watch it even more than once.
—————————-
Credits:
Scans by @la_dolce_vita_8,
Translation by @la_dolce_vita_8: here,
Shared by TVXQ! Express