so cute ㅠㅠ!!
their MBC's "I Live Alone" EP237 will broadcast tomorrow at 23:10 (KST)
"I Live Alone" Passion Man U-Know Yunho, holds a mini-concert in front of his soft toys
Yunho who dances alone, on why he placed the soft toys there, "there should be some audience"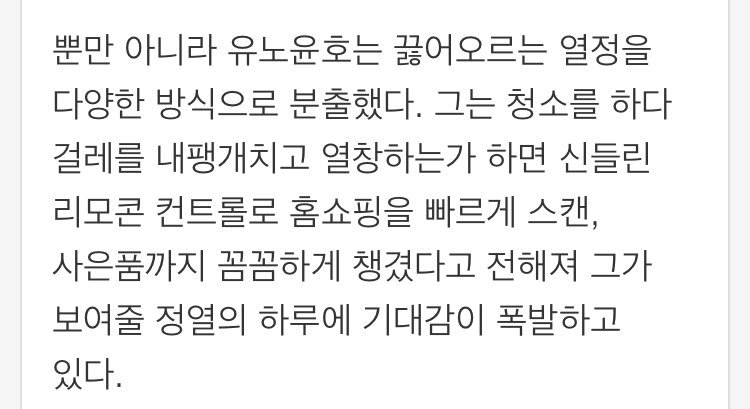 Yunho's boiling passion overflows in different ways. After cleaning, he flung aside the mop, and while singing passionately, used the remote control inspiredly to quickly scan through the home shopping channel, even meticulously checking on the freebies.
---
The news article was No.1 on latest most-read entertainment news on Naver~
————————-
Credits:
Newsen,
Translated by @snxy: 1, 2 and 3,
Naver feature Info by @rangrang24,
Shared by TVXQ! Express