At the JTBC4 WHY NOT-The Dancer Press conference, Eunhyuk: "there are really many idols who dance well but I don't think it's right if I don't mention this person. I'd choose passion mansoor, U-Know Yunho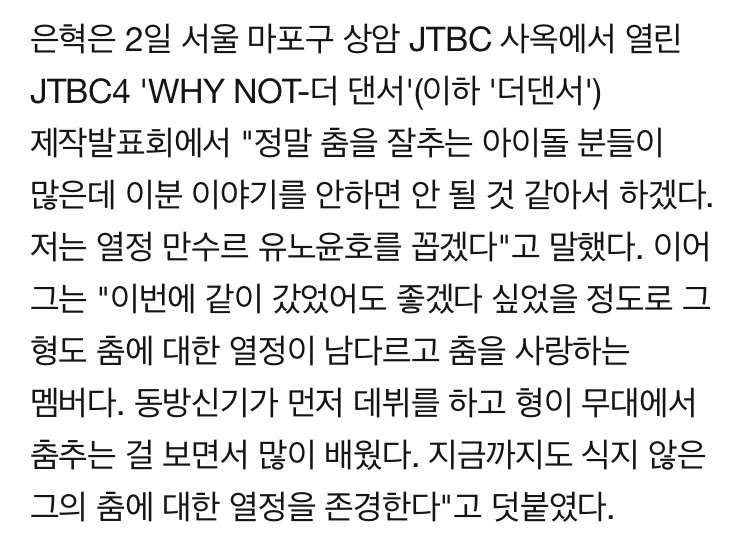 Eunhyuk: that hyung is a member who also has an exceptional passion for dance & loves it so it'd have been nice to have gone together this time.
 As TVXQ debuted first, I learnt a lot while watching hyung on stage dancing. Even now, I admire his unstopping passion for dance.
————————
Credits:
스포츠조선 via naver,
Translated by @snxy,
Shared by TVXQ! Express