News article was also shared by TVXQ's twitter and facebook~ ^^
[STARCAST] "It was hot 2pm"… U-Know, the passionate DJ
U-Know
the passionate person.
By looking at the photo only,
He is the Passion itself.
Showing off his talent in addition?
"I do everything I was asked to" (U-Know)
"You're the best! DJ U-Know!!" (Kim Tae-gyun)

TVXQ!'s U-Know challenged himself to be a radio DJ. It is the first time since his debut, right? On August 30th, he appeared as a special DJ for SBS Power FM 'Cultwo Show'.
U-Know played a role as an MC for one day to fill Jung Chan-woo's blank (He is away temporary due to health reason). STARCAST covered his work in-depth.
PS. Hosting, reaction and dance… What is the thing that he is not good at?
This is SBS open hall. The front of the lobby already occupied by the fans. They are waiting for U-Know to appear.
"Here's U-Know"
From head to toe
He lives the world alone.
He arrived at the 'Cultwo Show' studio. The rehearsal recording was going on. As soon as U-Know entered the studio, he checks the script.
He is in serious mode again.
"Underlining the opening line" 
He looks like he has a lot of questions.
He asks questions right away.
"Cultwo Show is my favorite show. I came here as a guest before. I can't believe that I'm here as a DJ for one day. Most of all, I'll fill the blank of Jung Chan-woo with my passion." (U-Know)
Here comes DJ U-Know!

"Look forward for it!"
U-Know sat beside Kim Tae-kyun. Am I nervous? He's relaxed. He appeals himself shrewdly.
"A 'little' serious person is funny in these days, right? Therefore I will be more serious than MAX… (Laughter) I'll do my best seriously." (U-Know)
DJ U-Know was better than expected. He sympathized with the story 200%. He showed perfect harmony with Kim Tae-kyun in addition. Great reaction besides… You should've watch this show.

If you missed the live show? You must read carefully from now on. U-Know's four special moves. 'STARCAST' captured all.
① "The first song is? Michael Jackson's 'Billie Jean'."
DJ U-Know's first song. It was Michael Jackson's 'Billie Jean'. He is well known as a fan of Michael Jackson, right? He even participated one year memorial concert in honor held in London in 2010.
He responded to Kim Tae-kyun's dance request gladly. Without hesitation at all. Like he's been waiting for this, he came out to the center of the stage and presented 'Billie Jean' dance and moonwalk perfectly.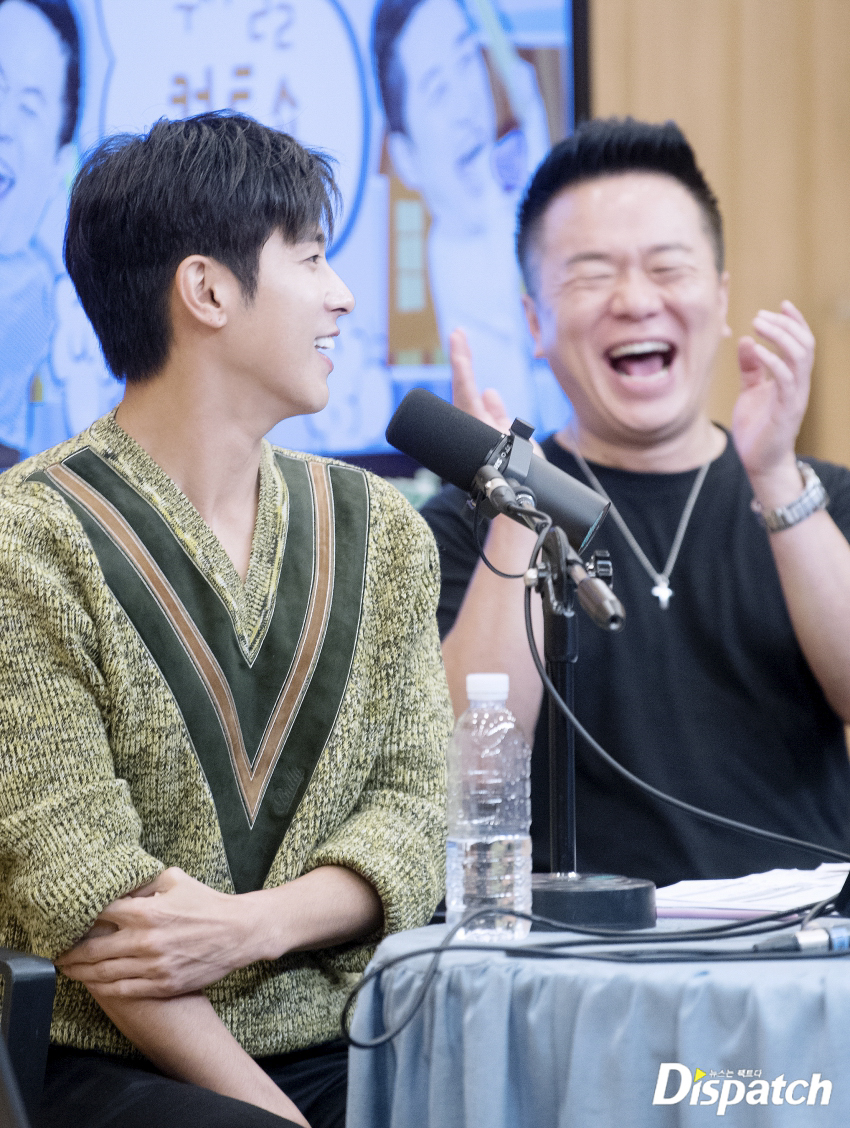 ② "I'm worried about the nose hair."

He's also good at counseling. To the listener's story who is worried about the nose hair growing straight, he strongly agreed.  Then he told his experience.
"Mine also comes out when I'm careless. I consider to pull it for cut. In that case you should cut it rather than pull it! (Laughs)"
③ "Cheer up my friend!"

He even listened to the minor thing carefully. It was a story from the student who has university entrance exam in 70 days. That student is worried about because he/she sleeps too much. How U-Know cheered the student?
"(With his own dialect) Hey, OO get up! You should get up and cheer up for today!  You should do your best again"
④ "Our MAX is…"

Of course, there was a mention about MAX during the show. One of the listeners asked "what does the MAX do?". U-Know is well-acquainted with MAX's schedule like the manager.
"MAX finished recording yesterday.  He takes rest today and will meet you in the event tomorrow. Actually I haven't asked him directly (Laughs)"
Two hours have been passed like that. U-Know's challenge to be a DJ was a destiny. Lastly, here's his comment about today follows.
"It was my first time to challenge a role as a DJ. I did my best today. I think I made a few keywords. Haha. I guess it was successful."
Again today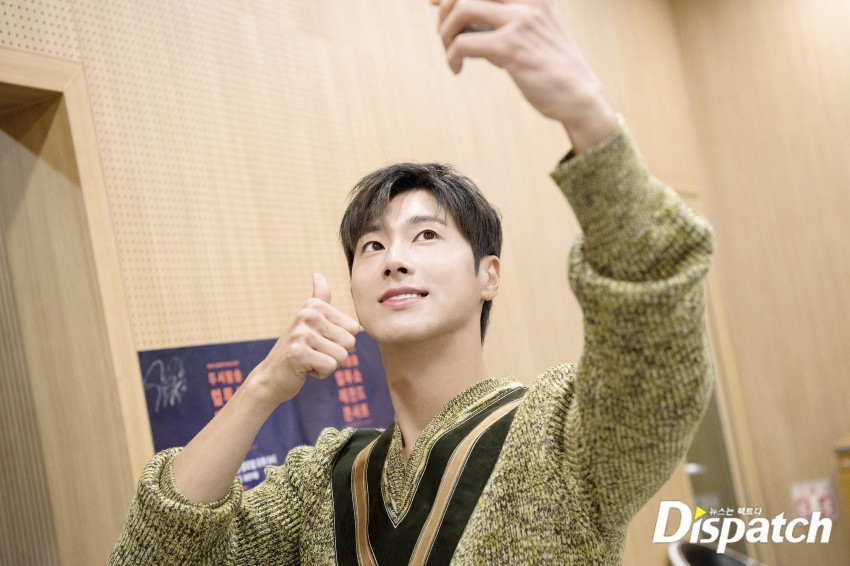 It was passionate
enough
"See you next time!"
Article = Oh Myeong Joo (Dispatch)
Photo = Jung Young Woo (Dispatch)
---
Official TVXQ! Twitter and facebook also shared the article, please like and share~
————————
Credits:
English News Article by NAVER STARCAST (NAVER 스타캐스트):
Article = Oh Myeong Joo (Dispatch)
Photo = Jung Young Woo (Dispatch)
Shared by TVXQ! Express