Yunho and Changmin, who seem to be on leave, were spotted together today at the SM Communication Center (at the cafe/restaurant there)! Siwon was spotted with them as well in addition to one of TVXQ's managers~ Click here for the previous post.
During their time there, it seems that they have left new signed goods at SUM Cafe!
Fanaccounts and Photos:
Fanaccounts Translated by @snxy:
so very flusteredㅋㅋㅋㅋㅋㅋ was wondering if that were celebrities at the automatic doors (entrance) and it was ㅋㅋㅋㅋwhen the two people who were wearing caps came in and greeted siwon, (realised) it was TVXQ ㅋㅋㅋㅋㅋㅋ [cr: @littlebob222]
This afternoon I saw TVXQ. As they were walking along, it was really heartwarming. Yunho is more handsome in person. Later, Changmin came out again. I also saw Siwon talk with Yunho and he made a "talking on the phone" gesture. As I felt bad to take photos, I only took these. Yunho's arm seemed injured. The two also seemed to have signed something for the SUM cafe.
[cr: eeNIHSHINee : here]
When OP saw TVXQ (for about 7-8mins), it seemed they'd already finished eating and had come out from a private room, both of them were in a good mood and changmin was greeting fans the whole way too. [cr: eeNIHSHINee]
When Changmin went to receive Yunho and then go into the office together with him, he passed by OP twice. ^^ [cr: @maxyokotvxq]
Fan went to SUM cafe & found the addition of a signed Yunho glass next to Changmin's! (Wasn't there yesterday!)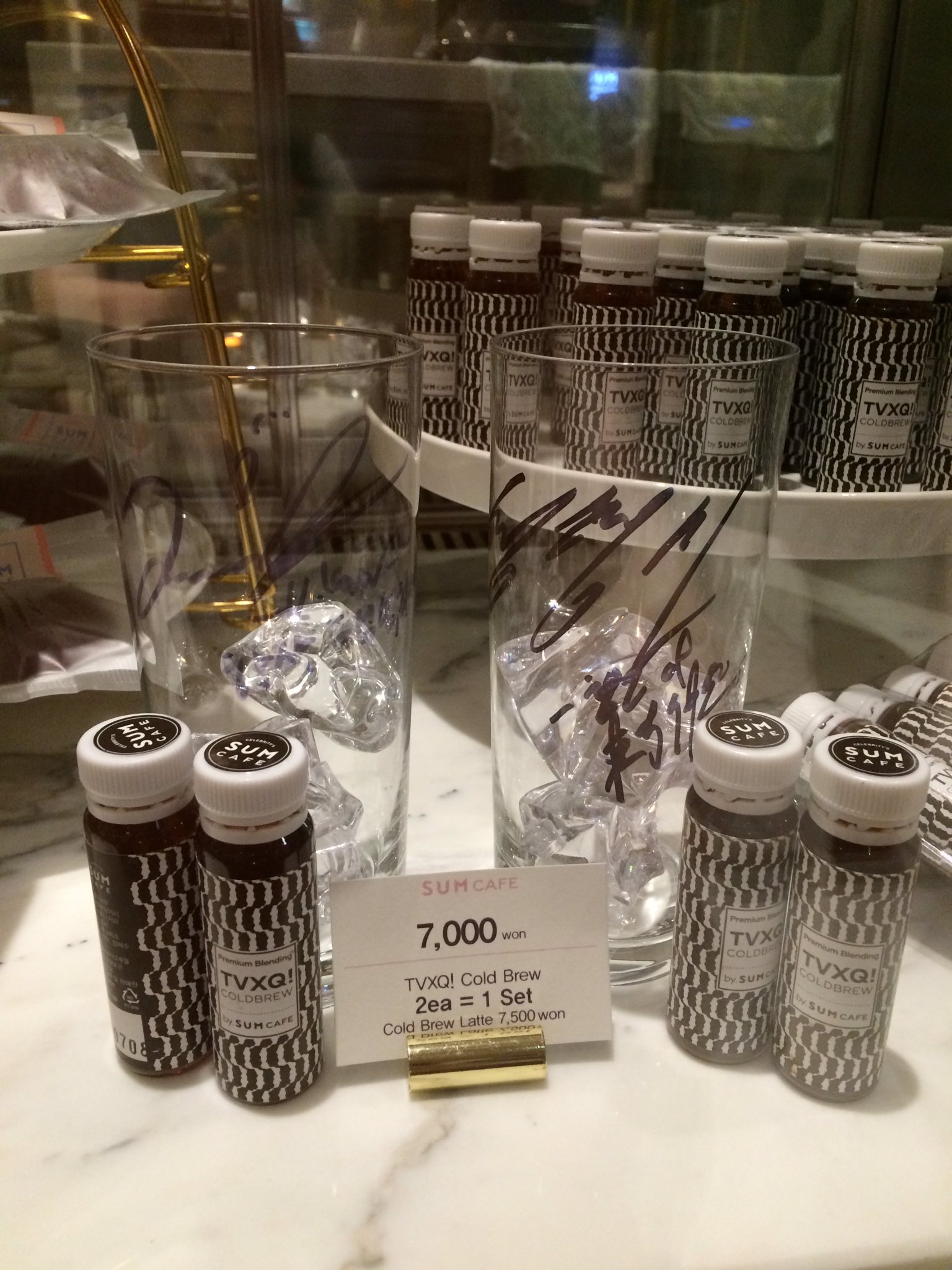 [cr: @mmegu515]
————————-
Credits:
As we've indicated above,
Compiled and Shared by TVXQ! Express