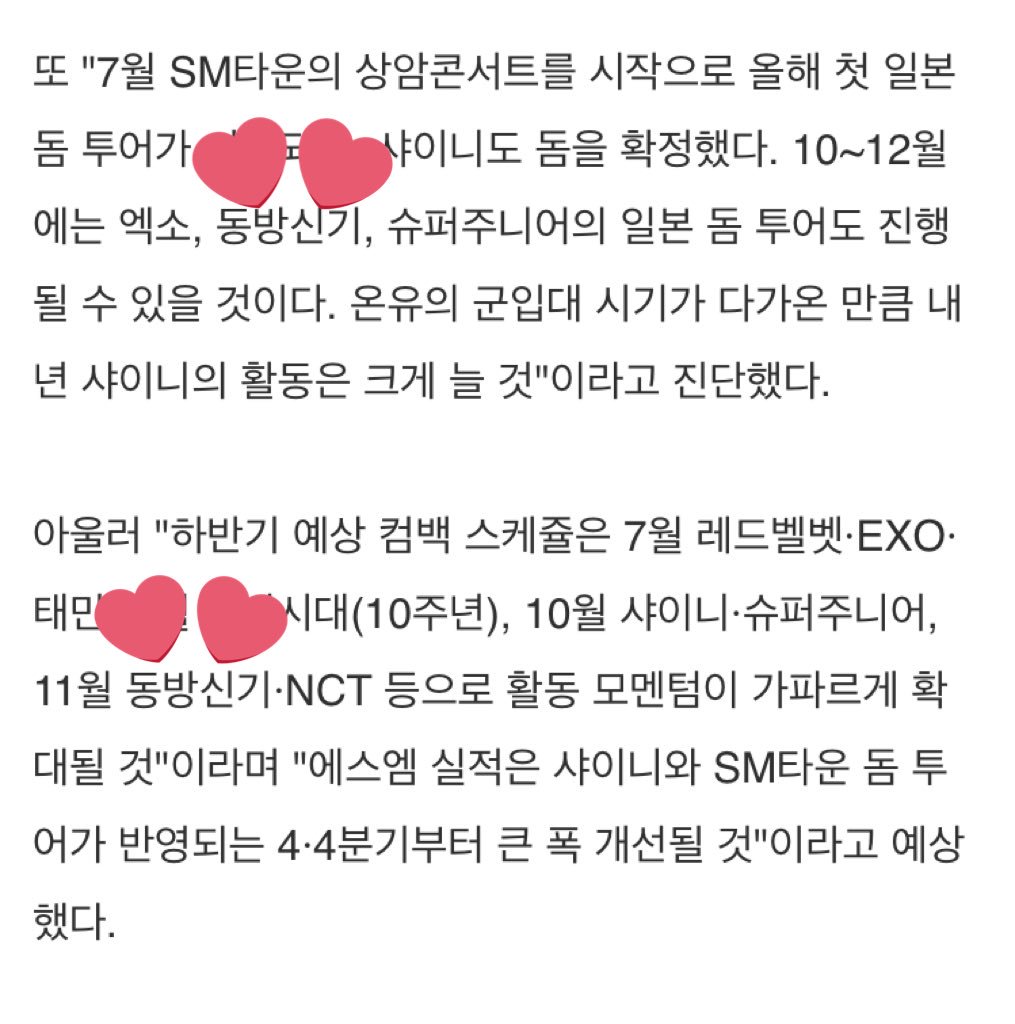 Hana Financial Investment: October-December, TVXQ could be having their Japanese Dome tour. In November, TVXQ activities are expected.
[cr: newsprime]
---
Another news listed November for TVXQ in the expected SM artists comebacks, and the article is speculating if it is just in Japan:

Expected comebacks; July: Red Velvet/EXO/Taemin, August: SNSD, October: SHINee/Super Junior, November: TVXQ (maybe only in Japan)/NCT.
[cr: NEWSPIM]
———————–
Credits:
newsprime and  NEWSPIM,
Translated by @snxy: 1 and 2,
Post written and Shared by TVXQ! Express