Yunho performed at Tokyo Dome after two years!
Just like Osaka's performed similar set list as Seoul's except for an extra song (We Are!) and singing Somebody to Love in Japanese. However, today they came at the end to say good-bye only but did not sing Hope because of Tokyo dome's time restriction as BoA and Yunho explained to the crowds [cr:  @MM7608, Translated by @changdoll].
Minsil-san has attended, and someone spotted Toho Dancer 50-san!
Yunho's songs list:
VCR + Drop (new song)
Mnet
TVXQ Medley (Mirotic + Why) (Korean versions)
We are!
Somebody to Love (Japanese version)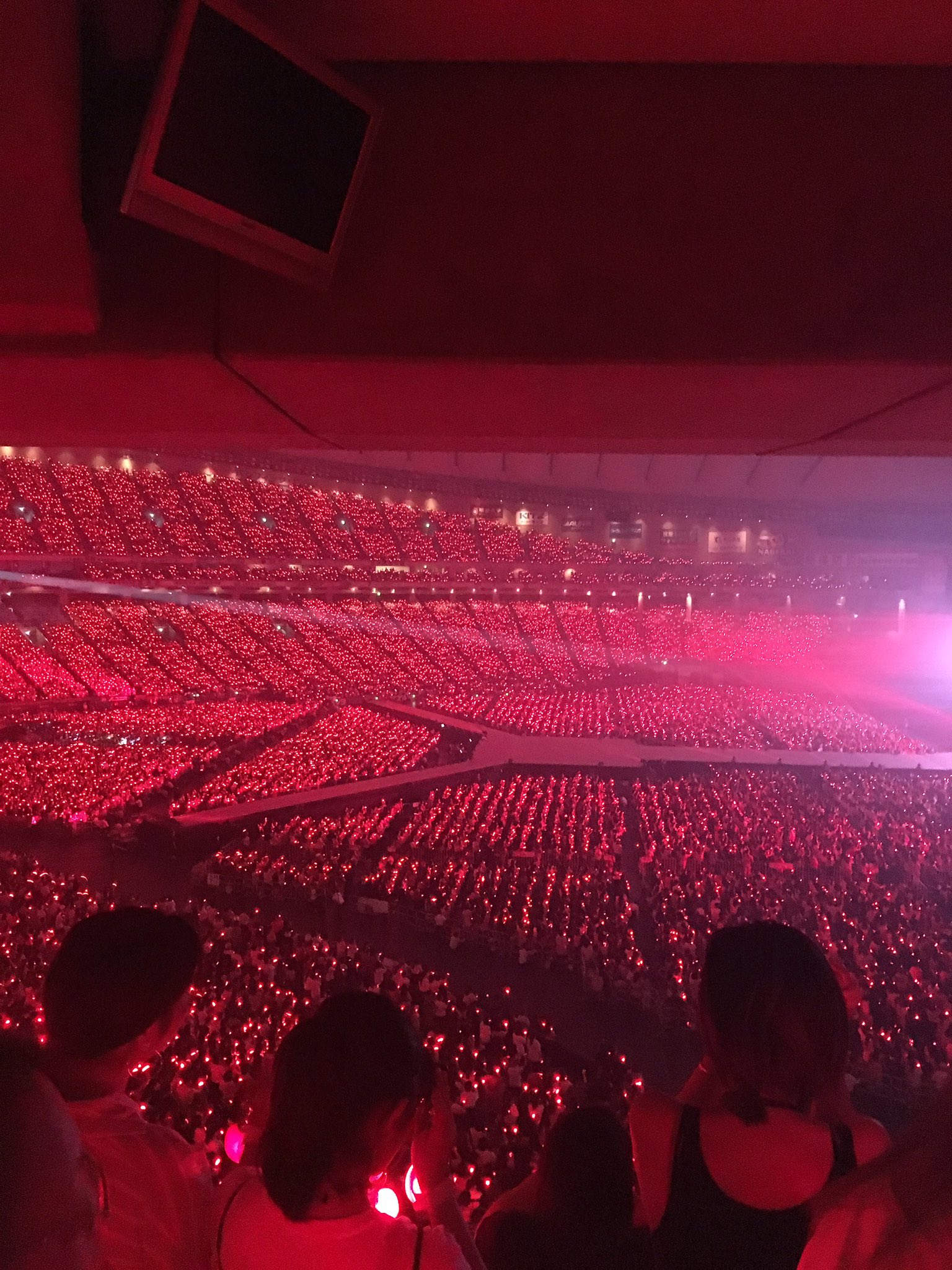 [cr: @Iidonghais]
One of the highlights today is Yunho mentioned our Changmin again! and talking about the complete TVXQ coming back soon!
[cr: fancam by @MM7608]
At the end he said: Changmin, I did it~
Fancams:
"If you can't bring T light to Dome, just bring it to cinema 😉 BE control everywhere"
MC Translation:
YH: Today, we have amazing members such as Eun-Hyuk kun (~kun is a JPN honorifics suffix meaning Mr) and Dong-Hae who just made the comeback stage. It was really great, don't you agree with me? But I also want to talk about us. We have the other one that is still in the military duty. Yes, yes, Changmin will come back very soon. Please look forward to the complete comeback of Tohoshinki! Are you with me?
Hey Changmin, I did it!
{t/n: I think YH wanted to tell CM that he did his best to perform solo on stage and it was a success.}
[cr: Fanaccount and fancams by @MM7608| TVXQ06218, MC Translation by @beriko0214: here]
---
[cr: momo]
---
---
Non-Fanaccounts:
Non-fanaccount by @hyuklips:
LOOKS LIKE WE ARE AT A DBSK CONCERT
big east are so cool i can't they're so into it
I SWEAR HALF THIS ARENA IS CASSIE
yunho is making everyone shout we are T and i'm like who has tea
CASSIE DONT LACK
there's two cassies in front of me and they're gonna make me cry they're so happy to see yunho i feel y'all
———————-
Credits:
As indicated above,
please note that some of these source do not accept sharing but from only-TVXQ fans. No ex-members fans, so please respect their wishes.
Compiled and Shared by TVXQ! Express