Tohoshinki has started their 2nd part of Tokyo Dome stop, lasting for two days, including today.
In regards of the unfortunate circumstances of losing dear Jonghyun, this sold out show sadly couldn't be cancelled . Before the show was about to start at 18:00, a message from Tohoshinki about Jonghyun was displayed on screen in Japanese and Korean.
To all those who are attending today, please shower them with love and support.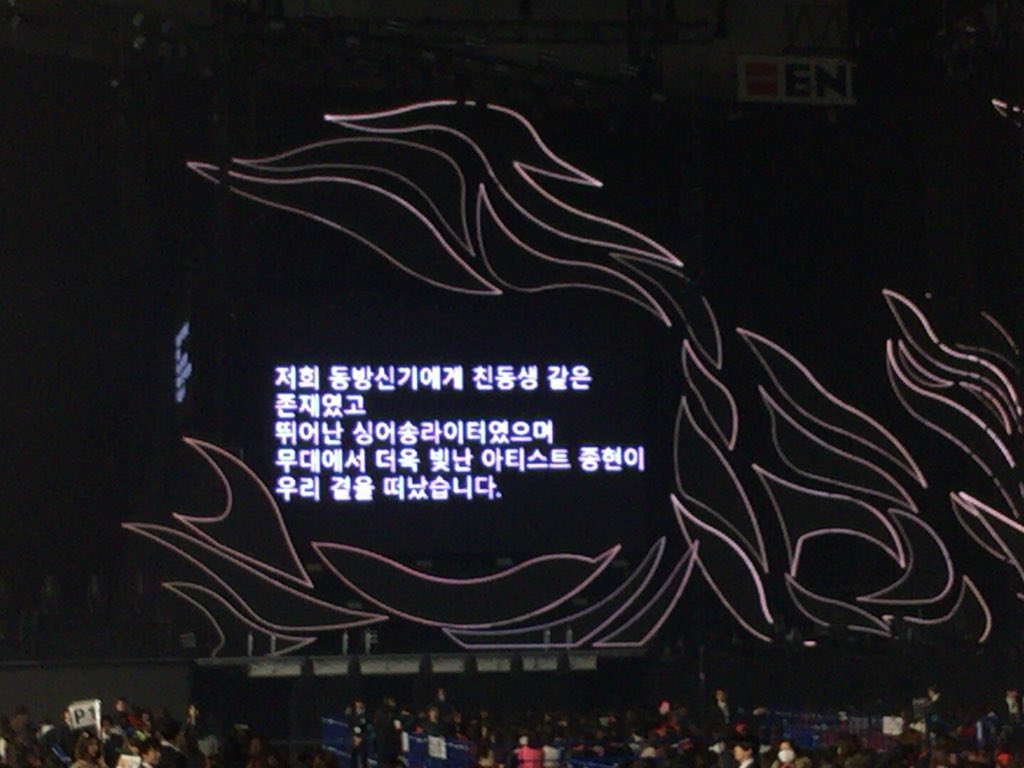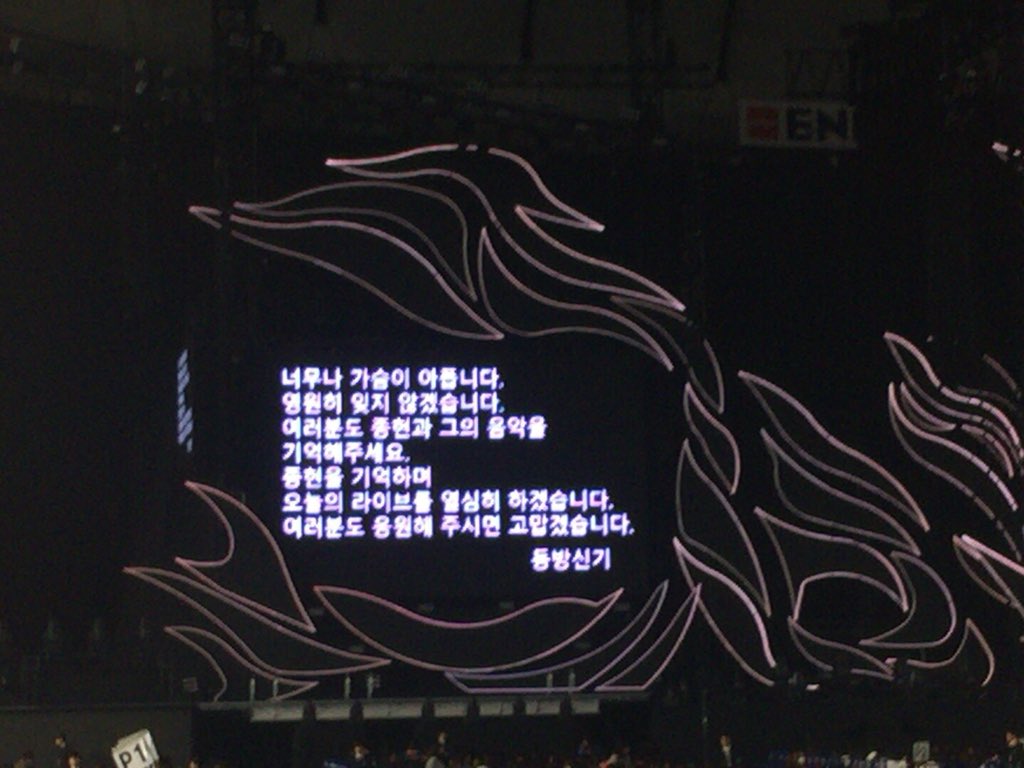 Translation:
Jonghyun, who was to us, TVXQ, like a real younger brother and while being an outstanding singer-writer, who shone even more brightly on stage, has left us. Our hearts are aching so much. We will never forget (him). Everyone as well, please remember Jonghyun and his music. While remembering Jonghyun, we will work hard for today's live. We will be grateful if you cheer us on as well.
– TVXQ
---
Needless to say, the message was also displayed in Japanese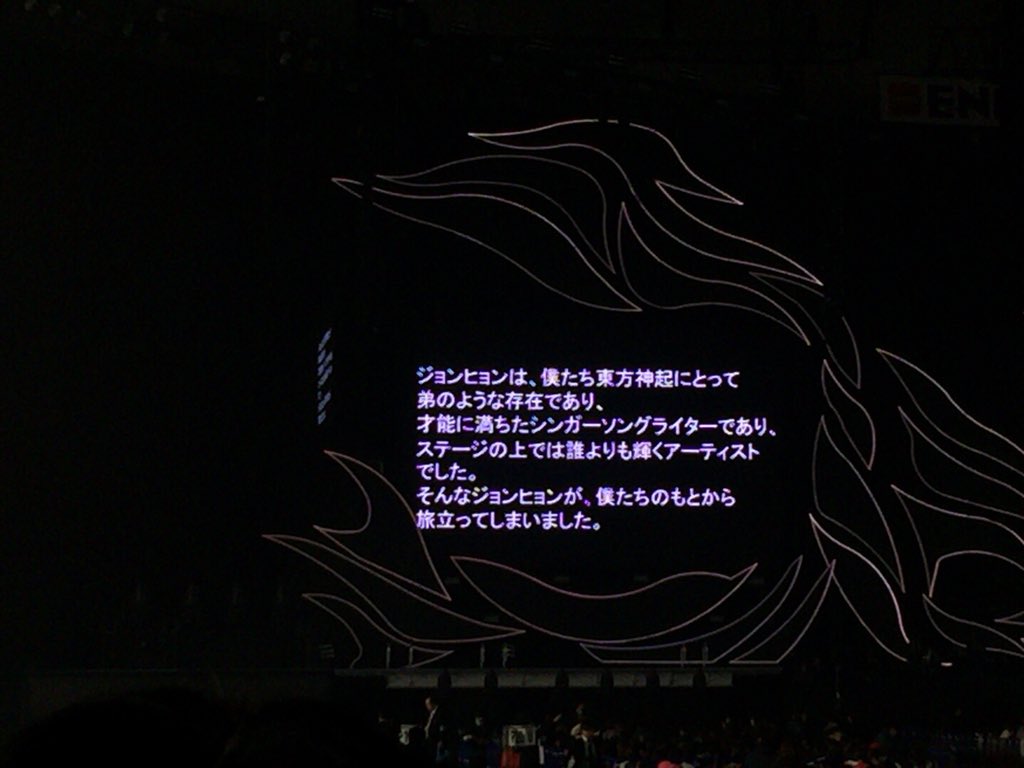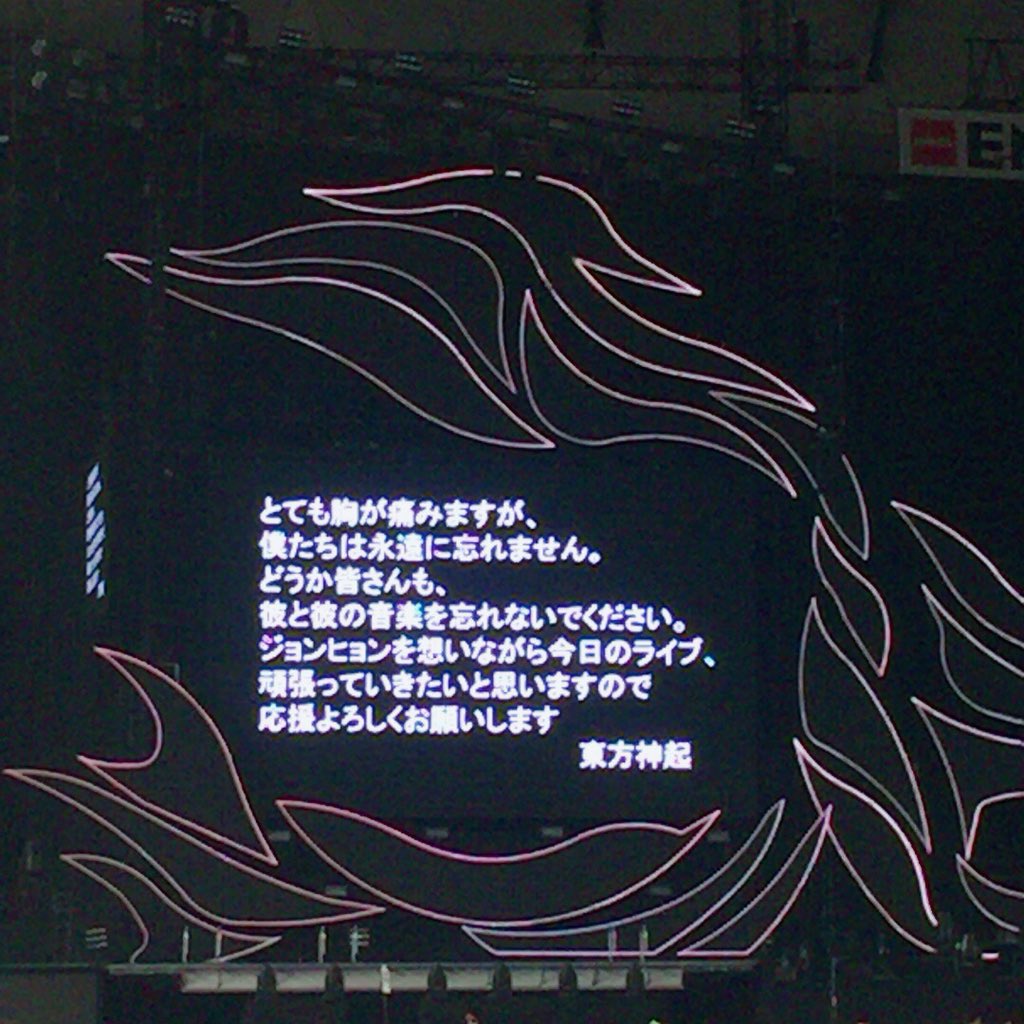 ———————-
Credits:
@yh860206_t: 1 and 2,
Korean Message Translated by @snxy,
Post Written and Shared by TVXQ! Express