Special sets at SUM and SUM Cafe for TVXQ's 14th anniversary ^^
TVXQ! Debut 14TH Anniversary Set
Price: 20,000₩
On sale at SUM cafe from 12/24~
TVXQ Ade bottles with personally-written messages printed + candy + photocard.
[Yunho: Strawberry Ade/candy & Changmin: Peach Ade/candy]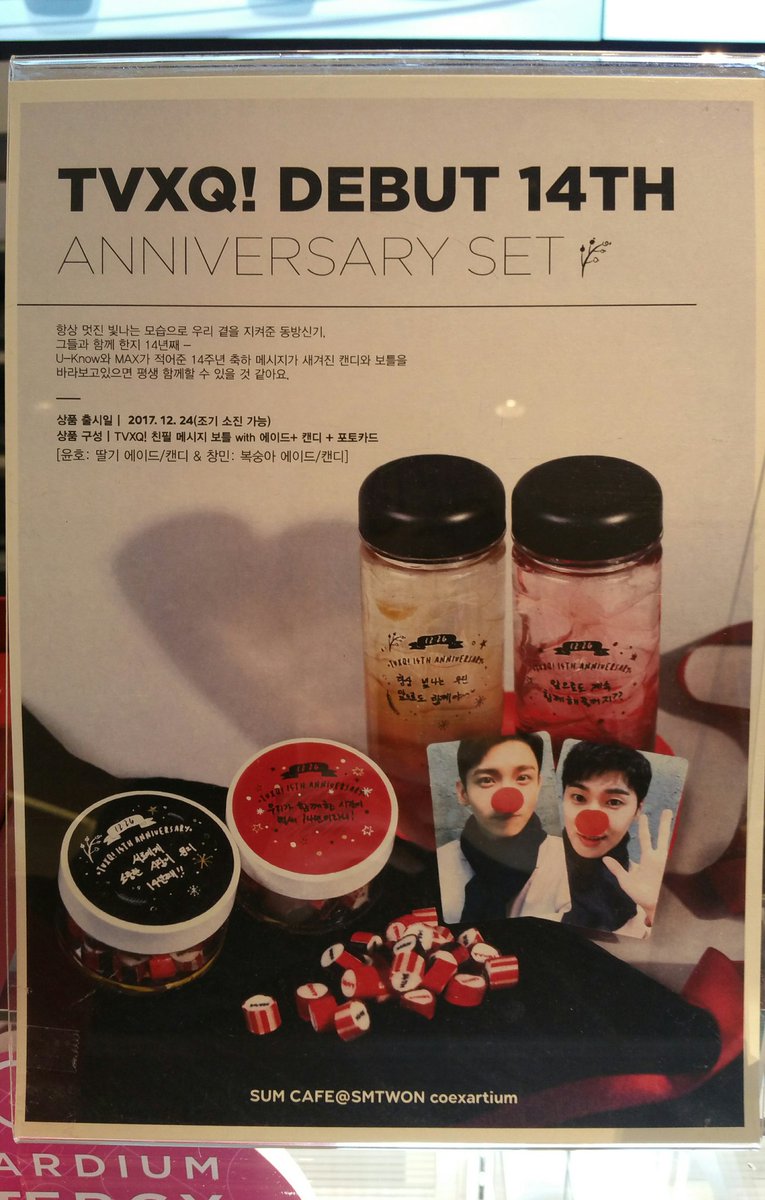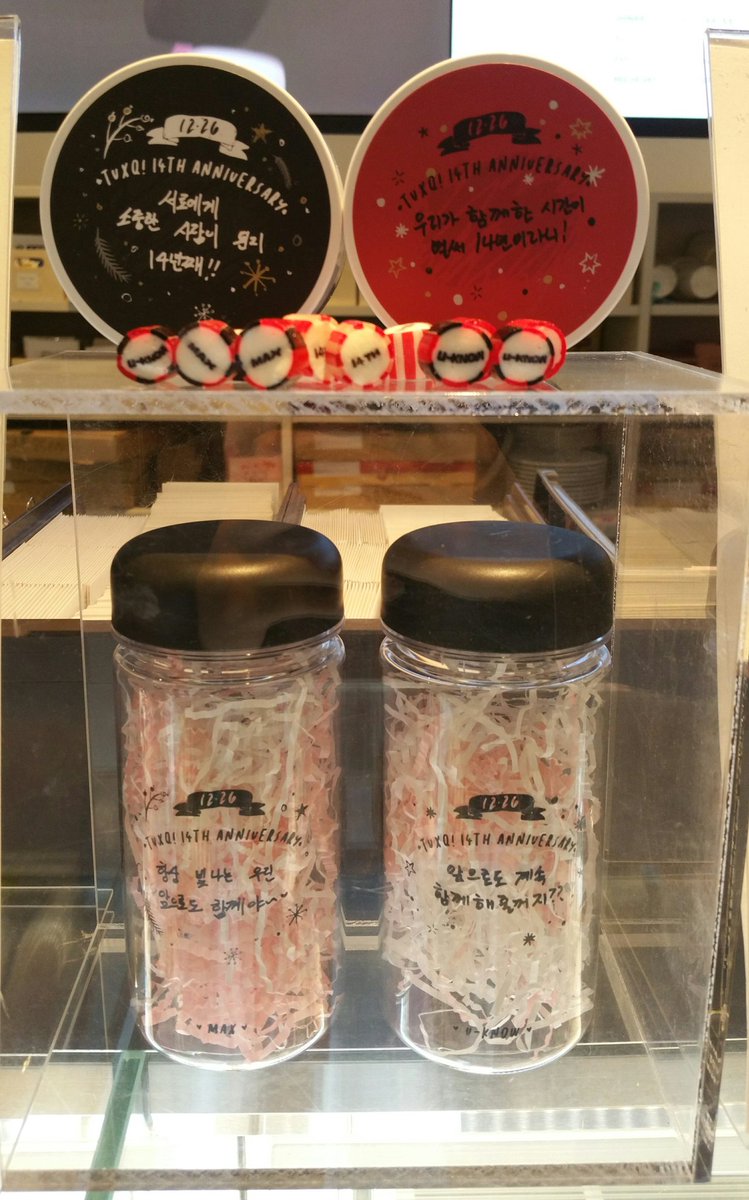 Translation:
Black candy message: it's the 14th year of us becoming a precious person to each other!!
Red Candy message: it's already the 14th year of the time we have spent together!
Changmin bottle: we who are always shining, in the future too, we'll be together~~
Yunho bottle: in the future too, you'll be with (me/us), won't you??
[cr: @15oppa_with_elf, Translated by @snxy]
---
[cr: @GLEAMTVXQ]
---
[cr: @mingfeel]
---
[cr: @Y206T218C]
---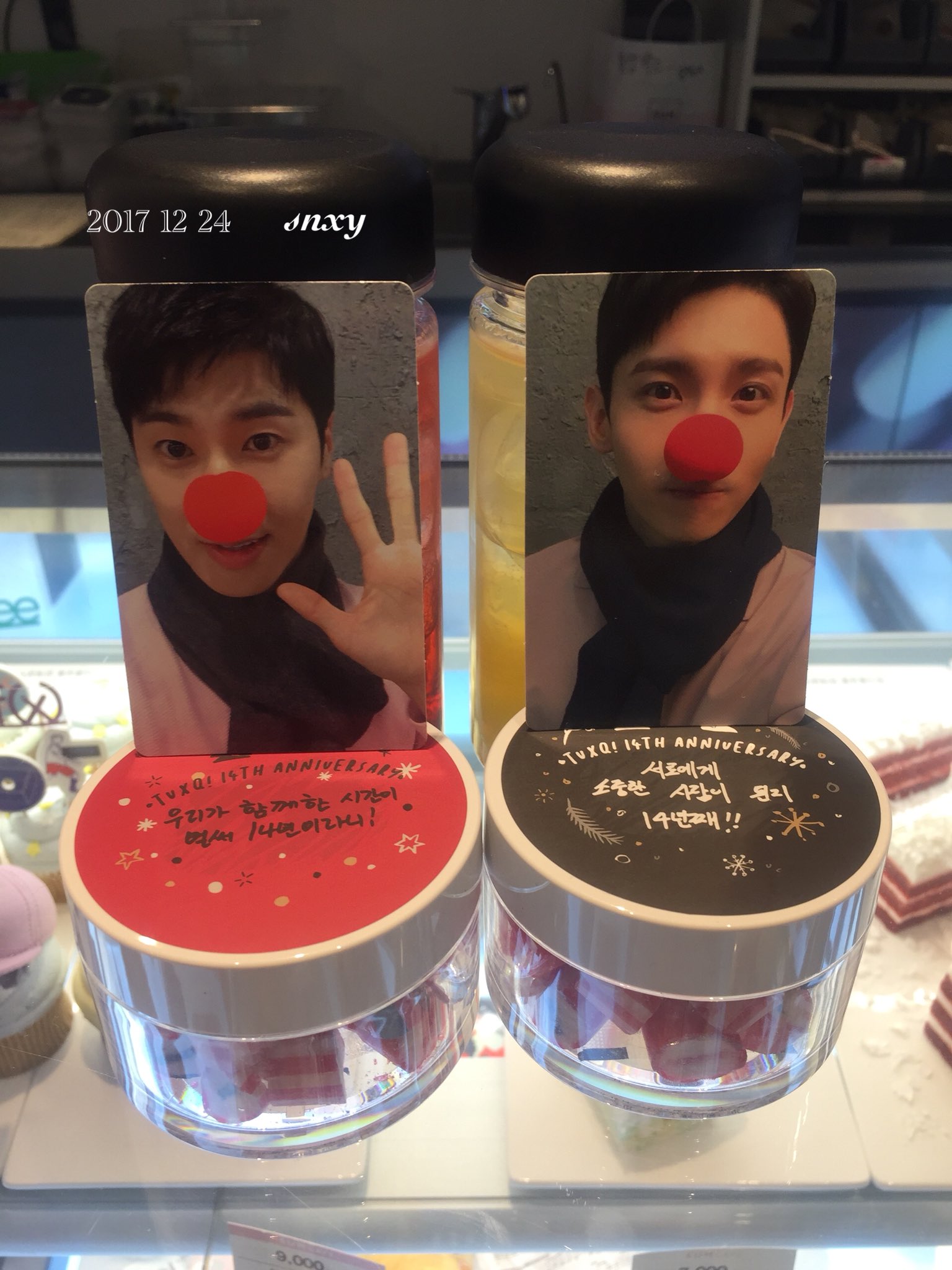 [cr: @snxy]
---
---
TVXQ! 14th Year Wax Sealing Set (Yunho/Changmin)
Price: 37,000₩
TVXQ! Logo Seal
Price: 15,000₩
Spend 40,000 above (sum cafe not included) to get TVXQ! photocards with messages (different from sum cafe ones).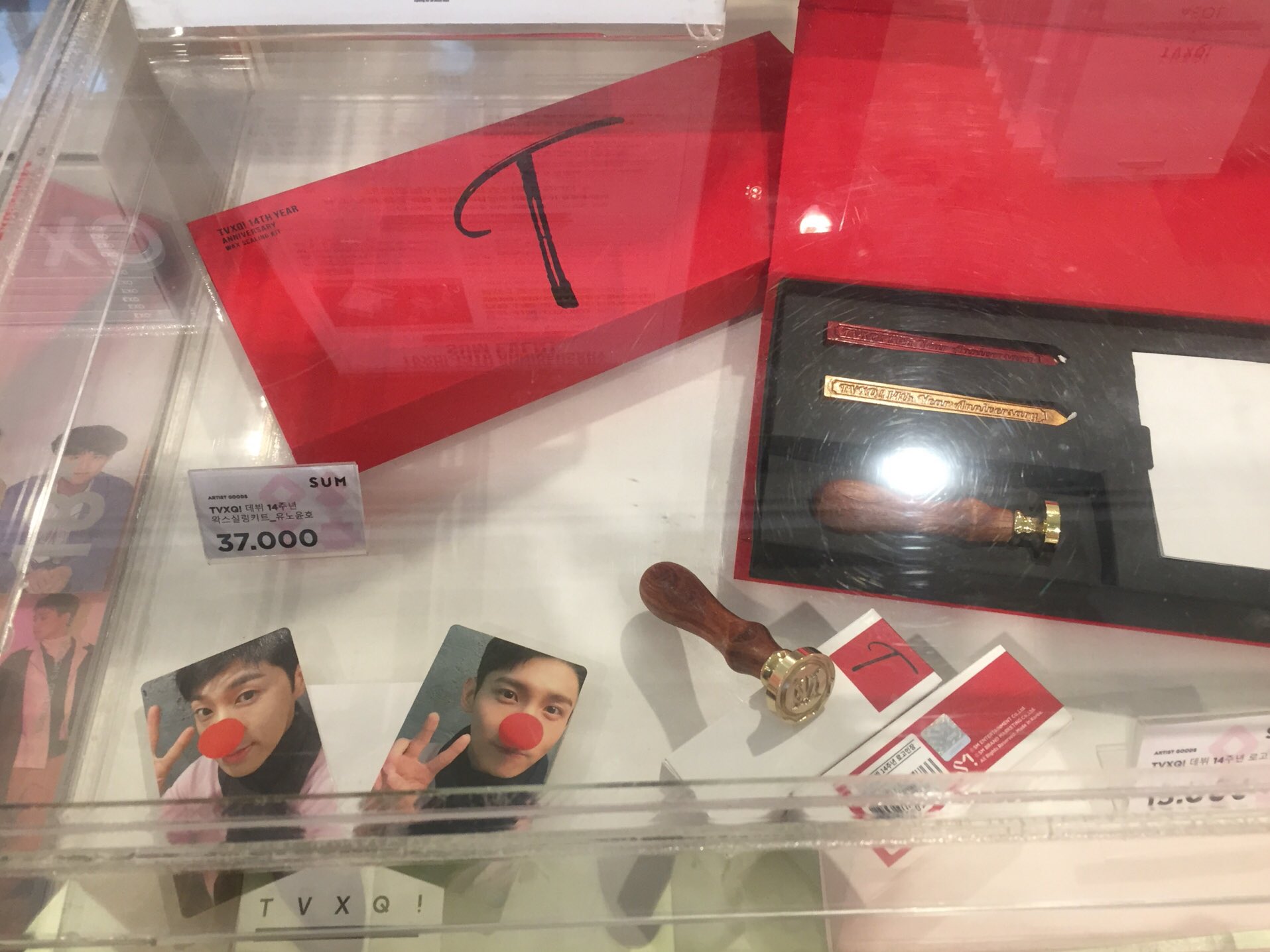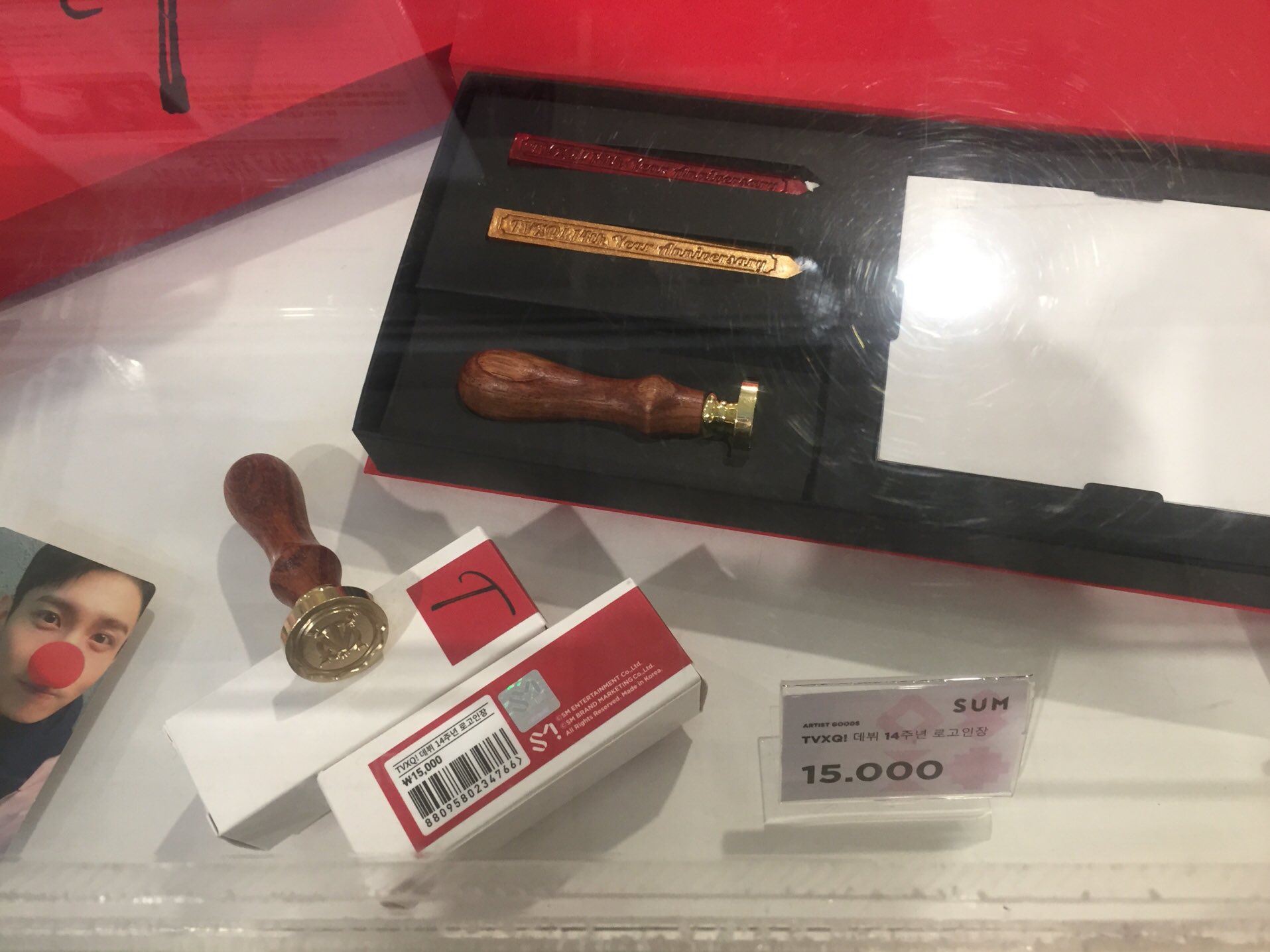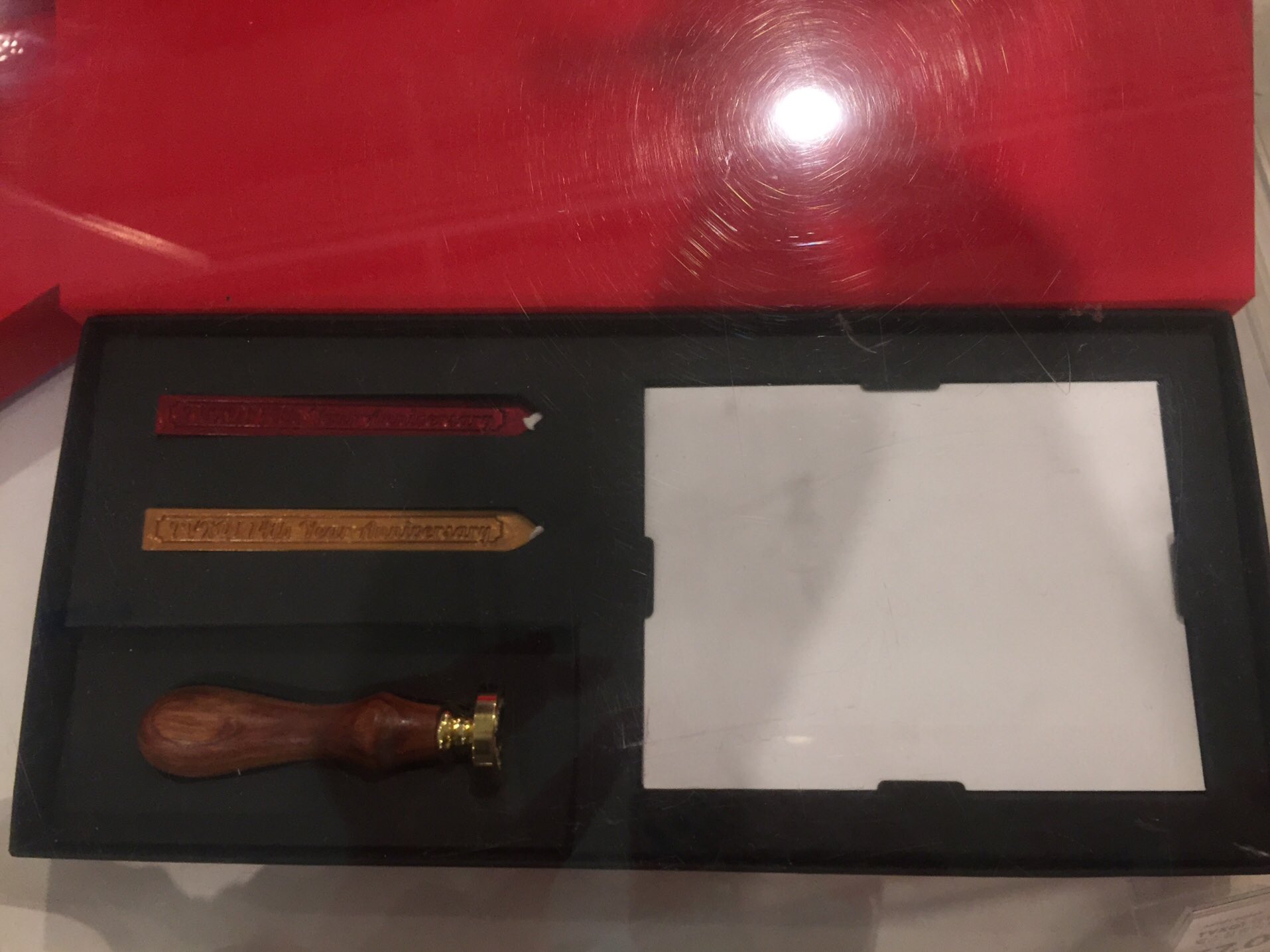 [cr: pictures and info by @snxy]
---
Changmin (left= SUM | right= SUM Cafe)
Yunho (left= SUM | right= SUM Cafe)
[cr: @Y206T218C]
---
[cr: @GLEAMTVXQ]
---
[cr: @0206yhken]
---
[cr: @jinjinjara_0]
---
[cr: @mingfeel]
————–
Credits:
as we indicated above,
Compiled and Shared by TVXQ! Express