Yunho, representing TVXQ, together with other SM artists at the press conference in Dubai held for SMTOWN LIVE WORLD TOUR VI in DUBAI. The conference was held at 9pm local time for about 20 minutes, and it was broadcast live by organisers.
The full live can be still found now in the Instagram stories of 117live and dubai_calendar, also on periscope by @Platinumlist
The concert will be held on 180406 at 18:00~
Photos: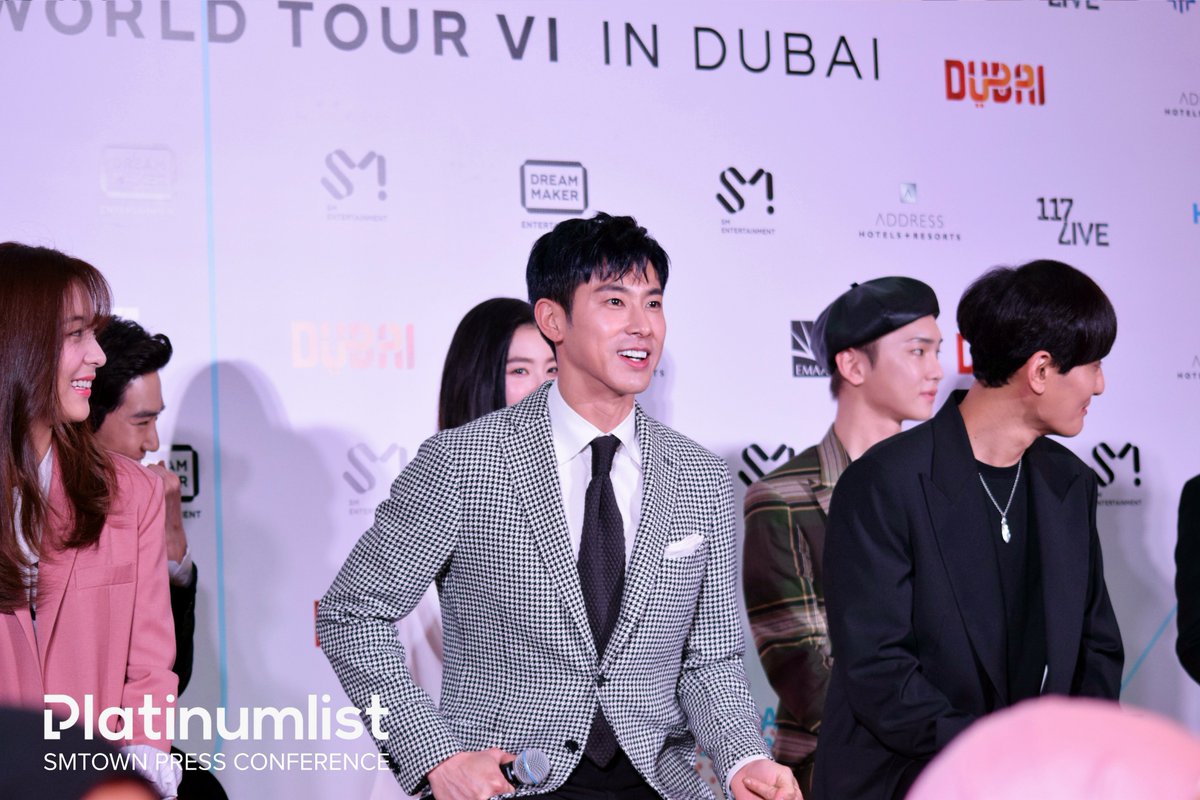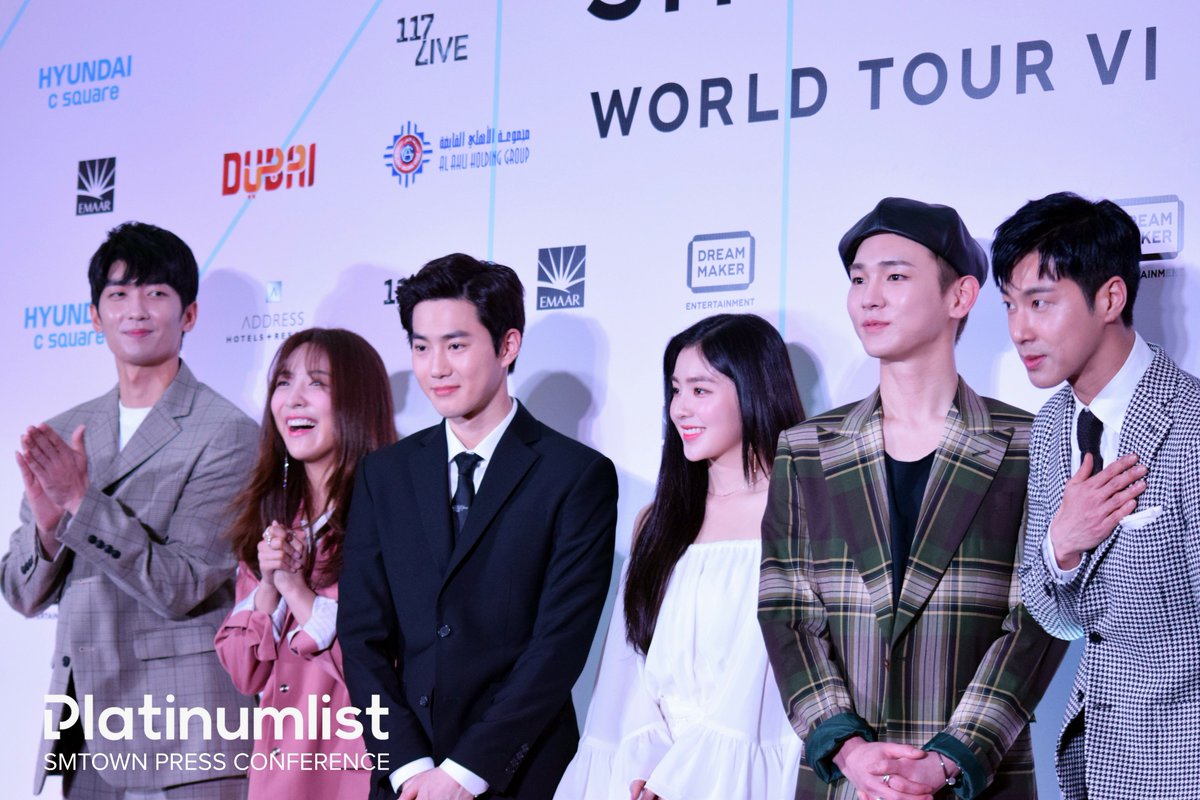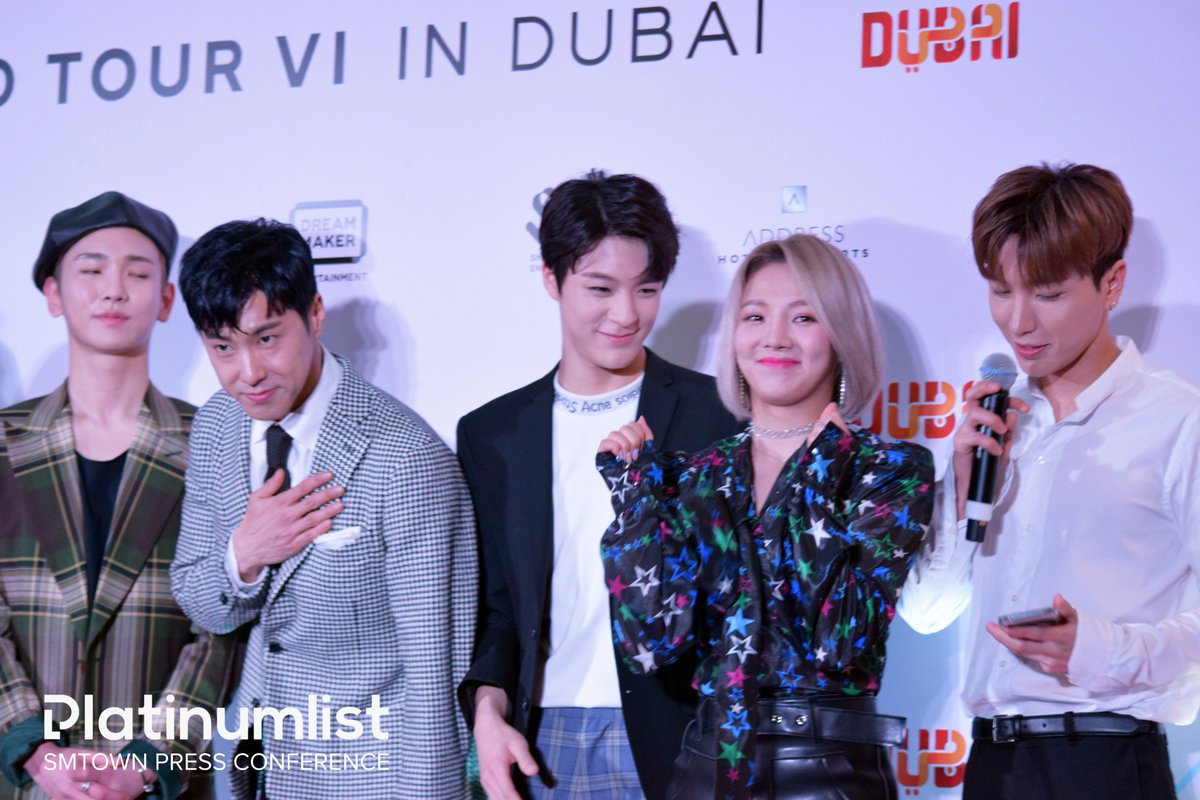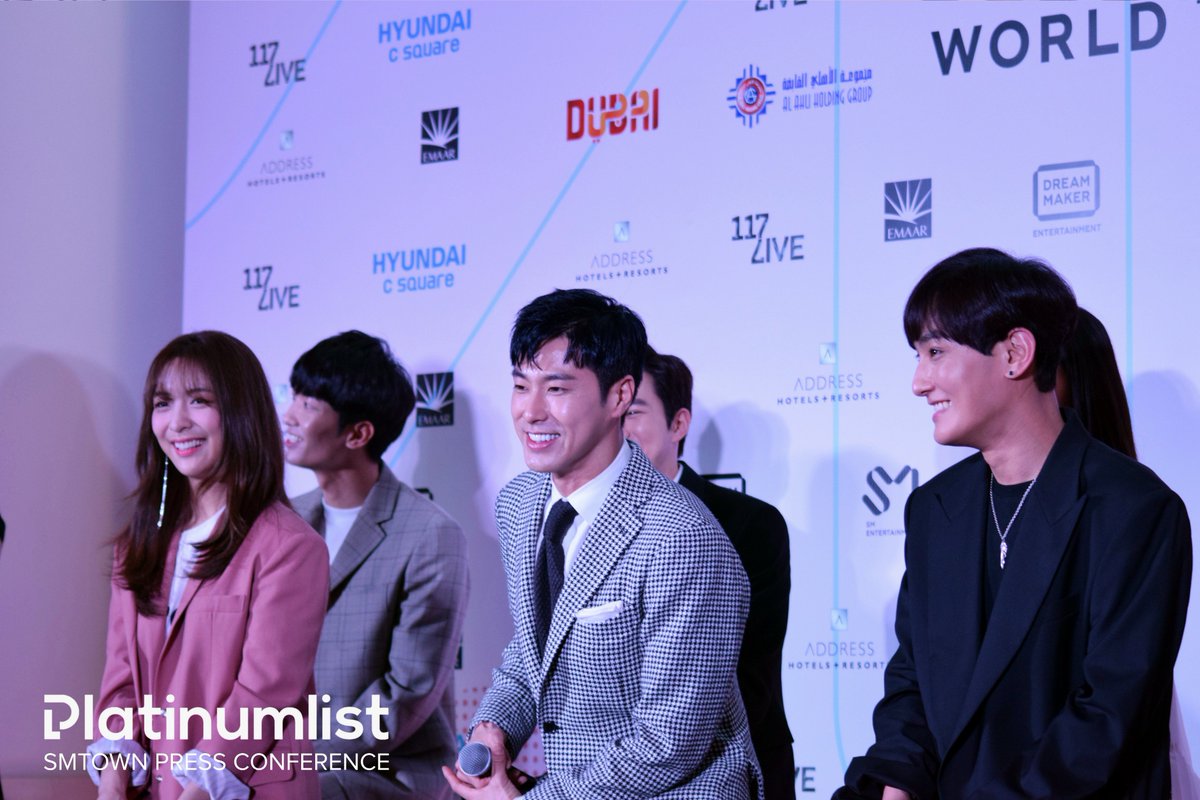 [cr: @Platinumlist]
---
The SMTOWN Live World Tour VI acts are here 🇦🇪 and can't wait to meet their Middle Eastern fans TOMORROW NIGHT!
They are going to perform some of their BIGGEST chart hits just for you!
---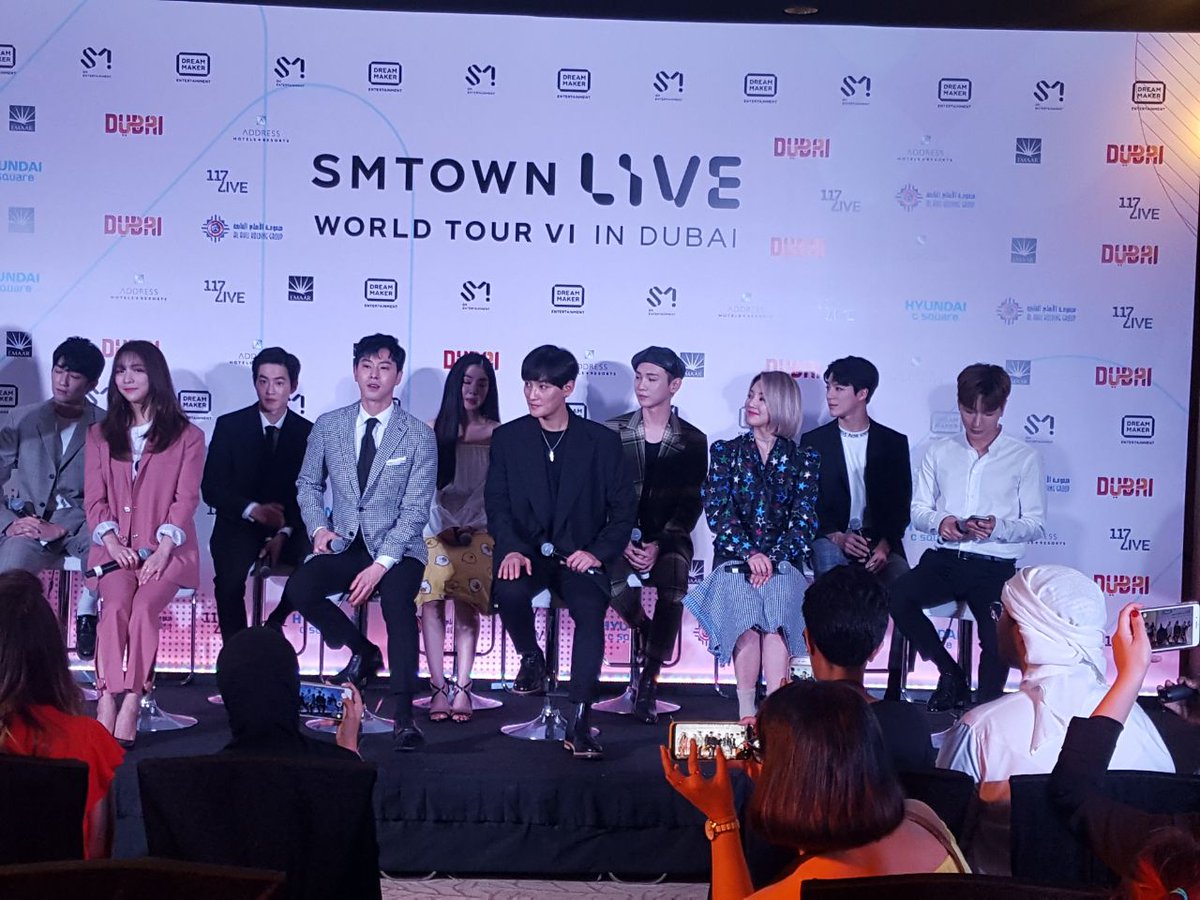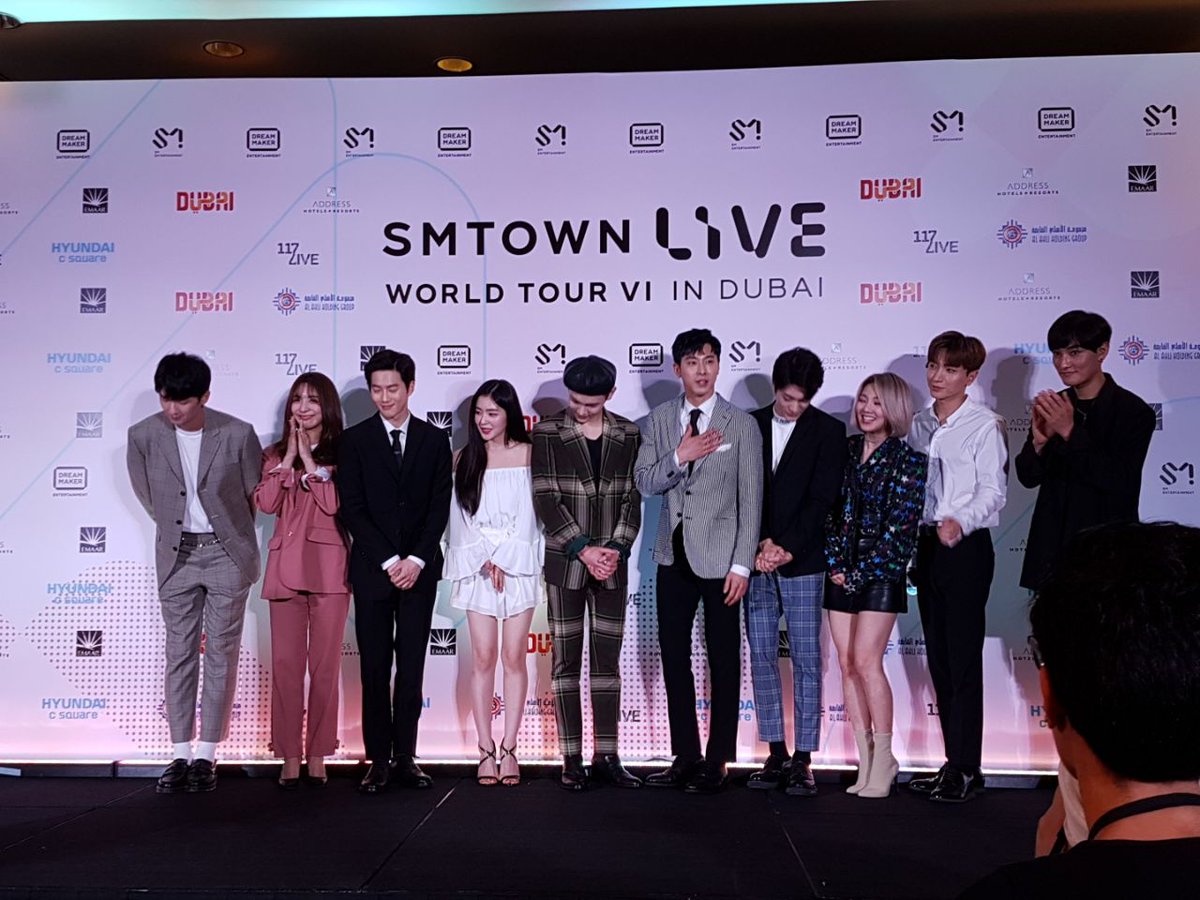 [cr: @khaleejtimes]
---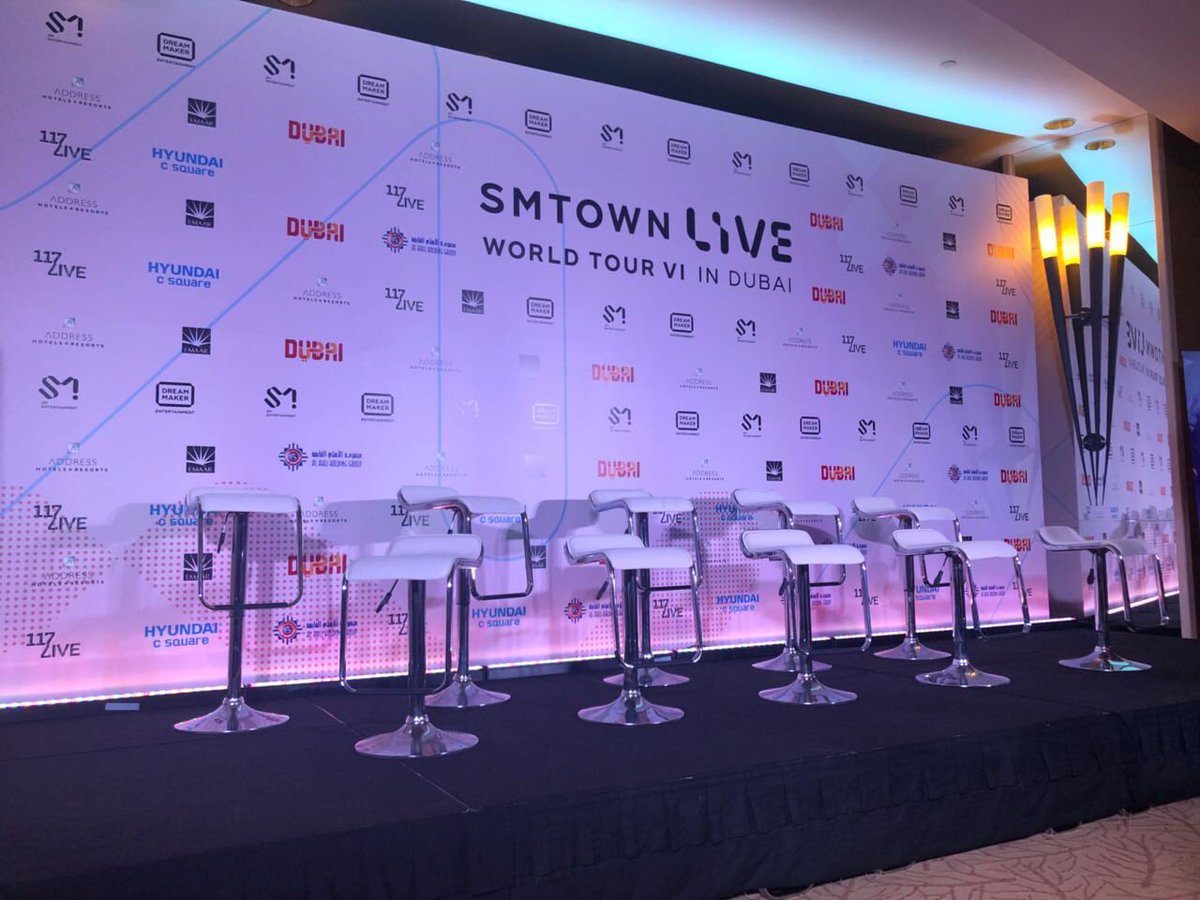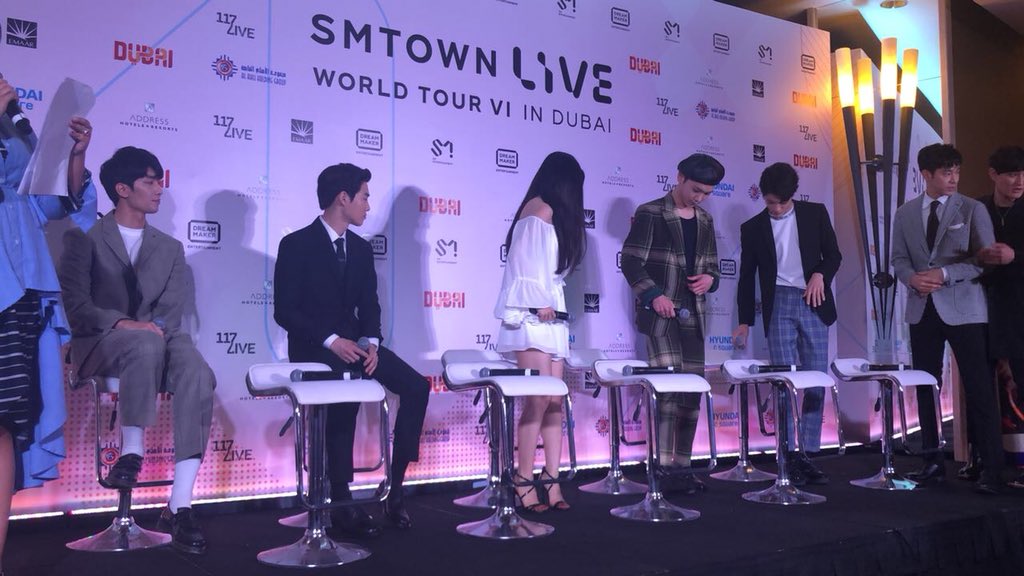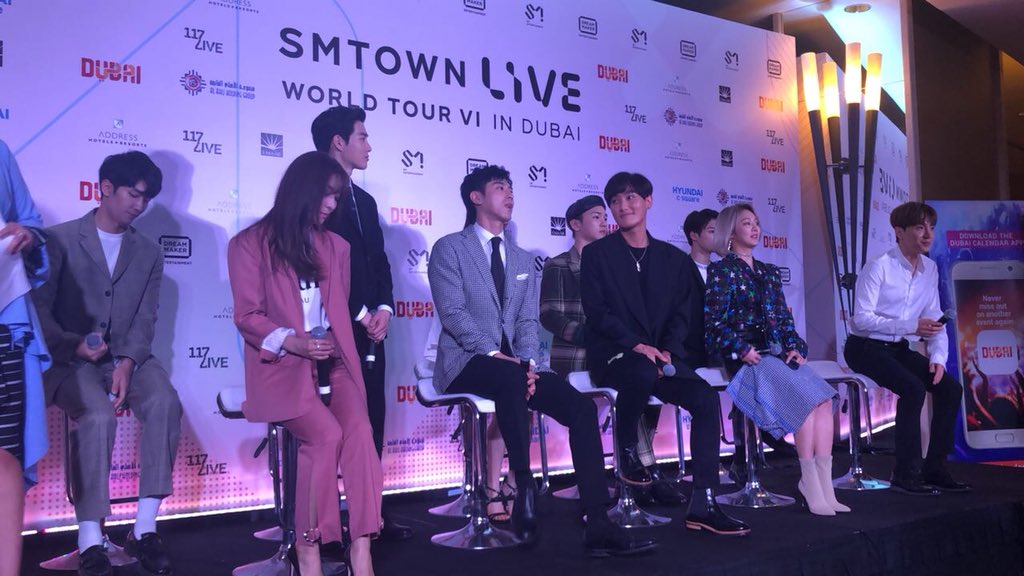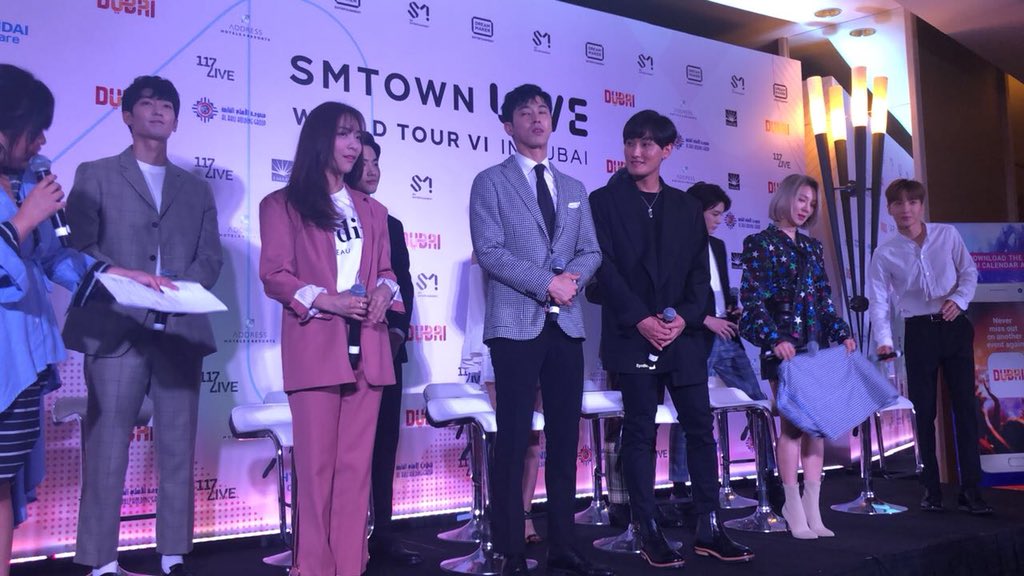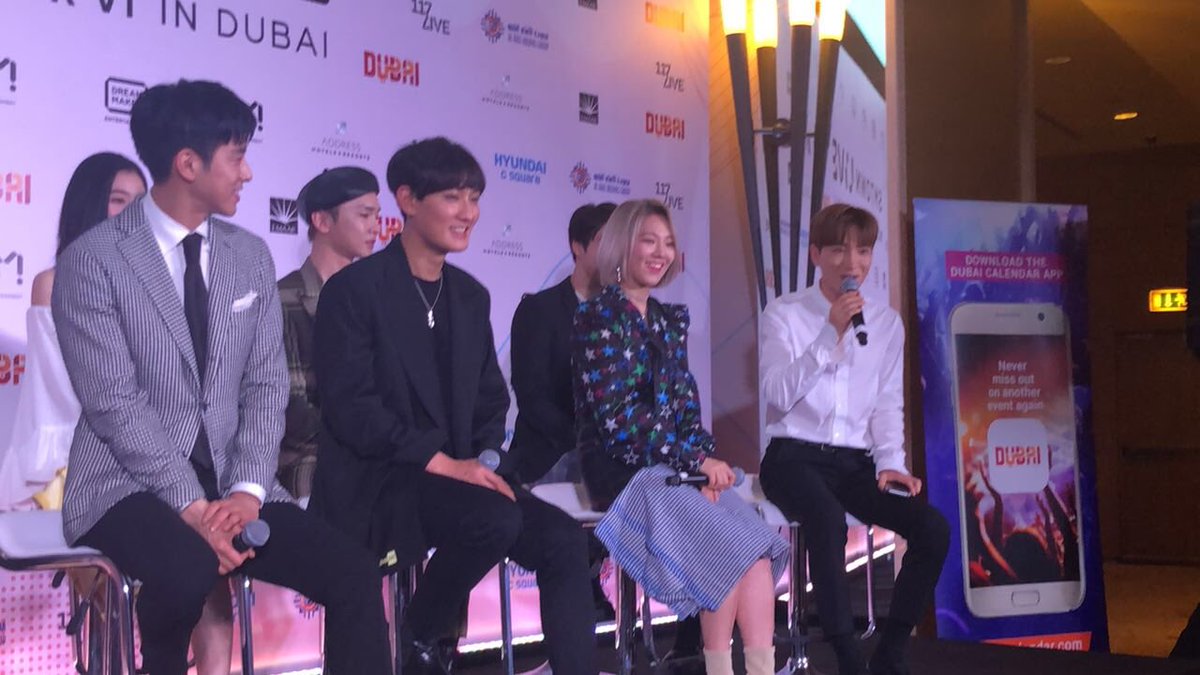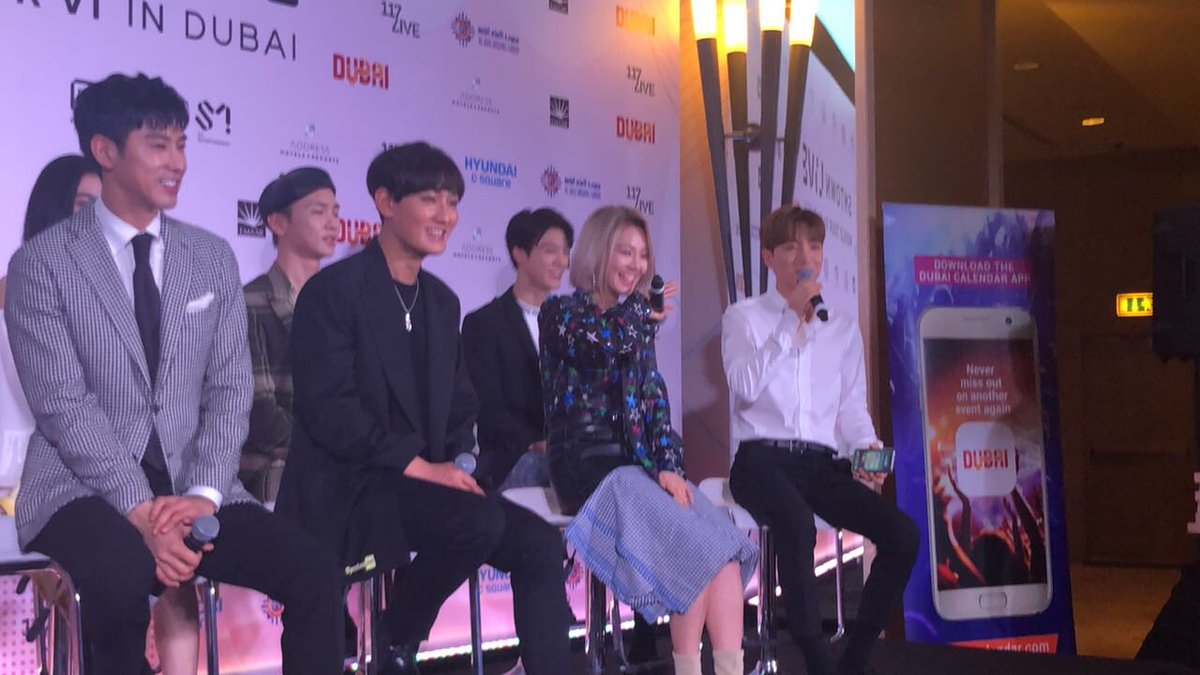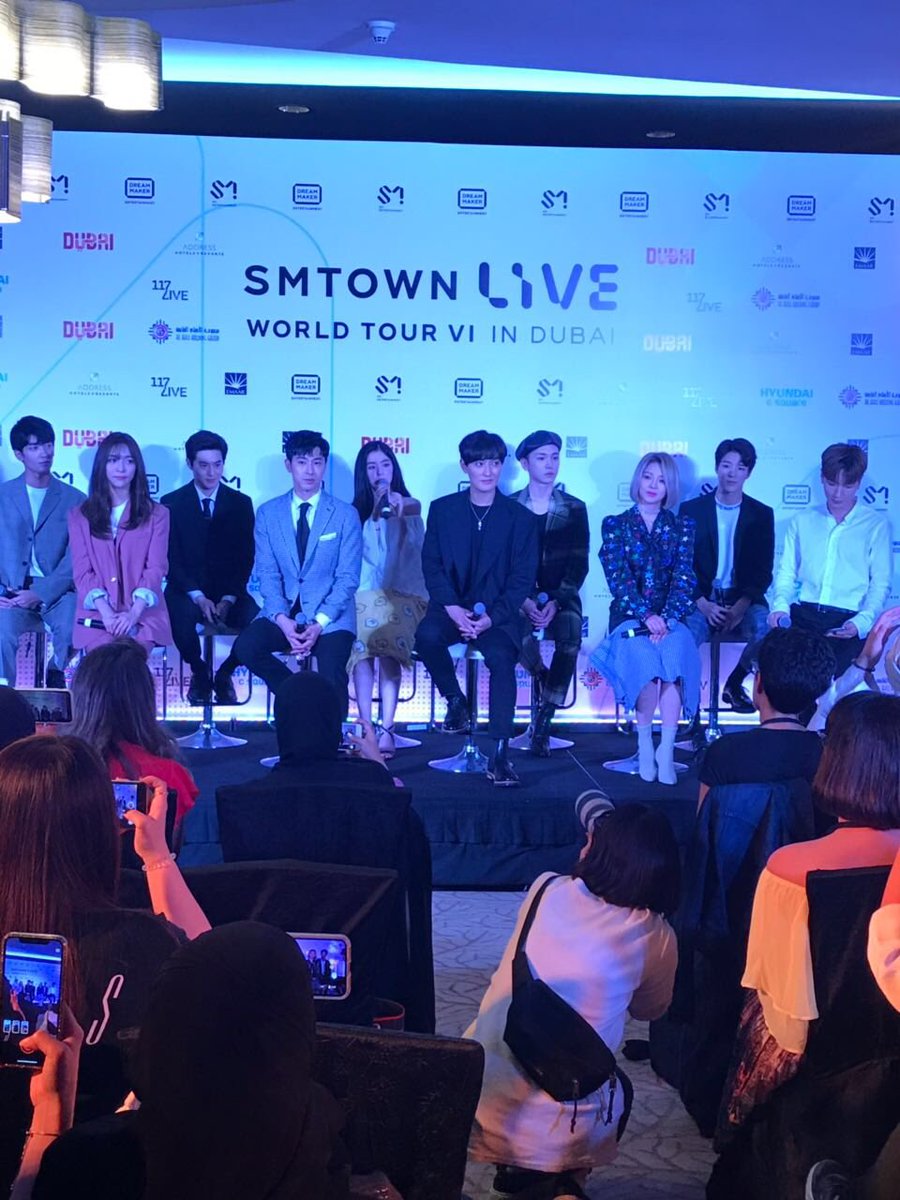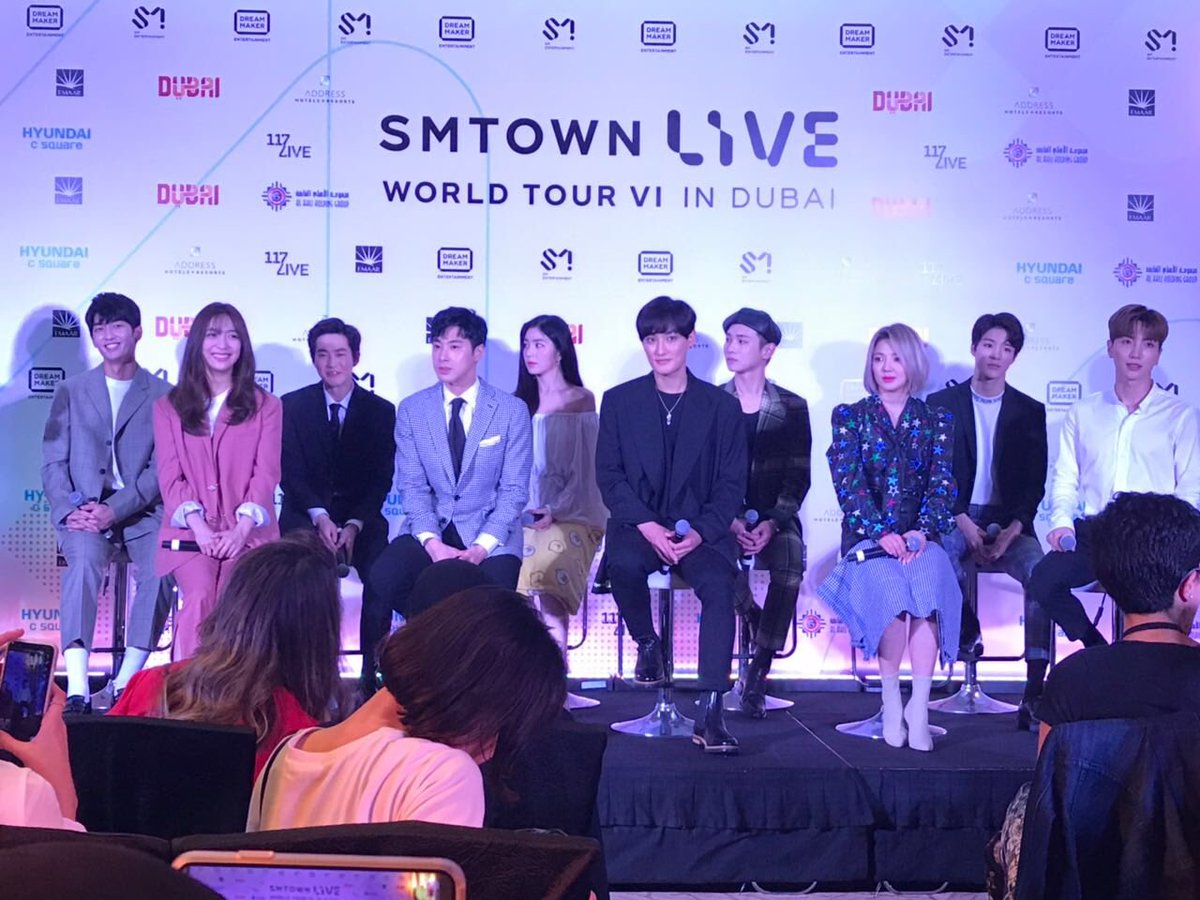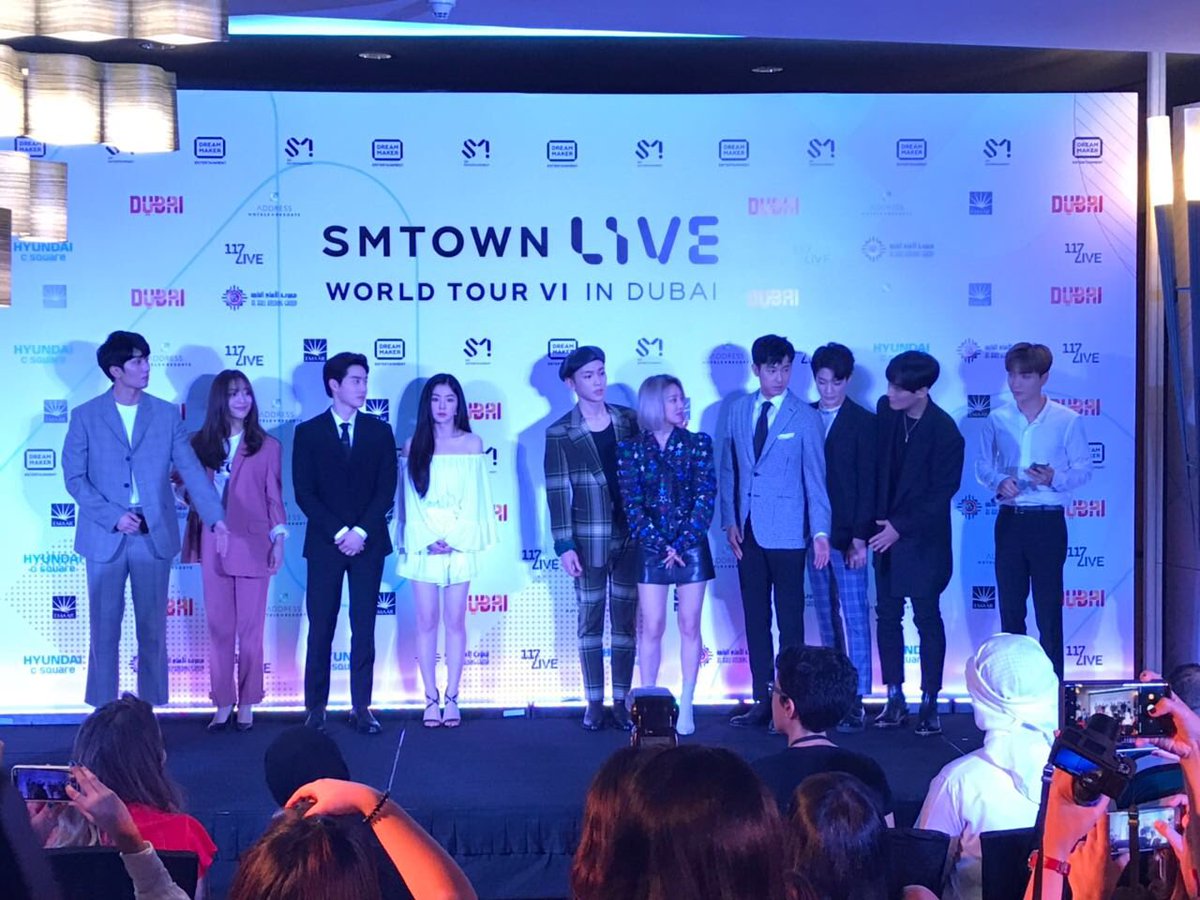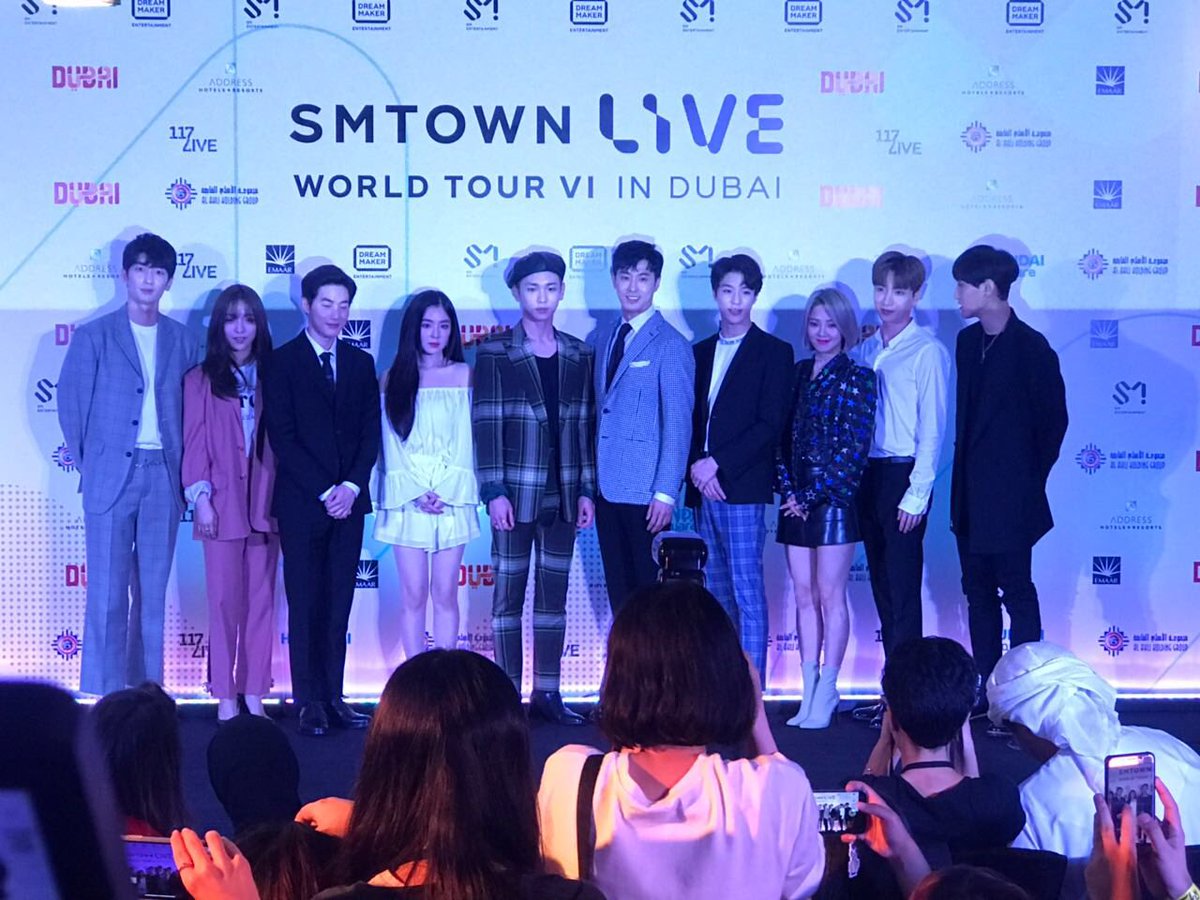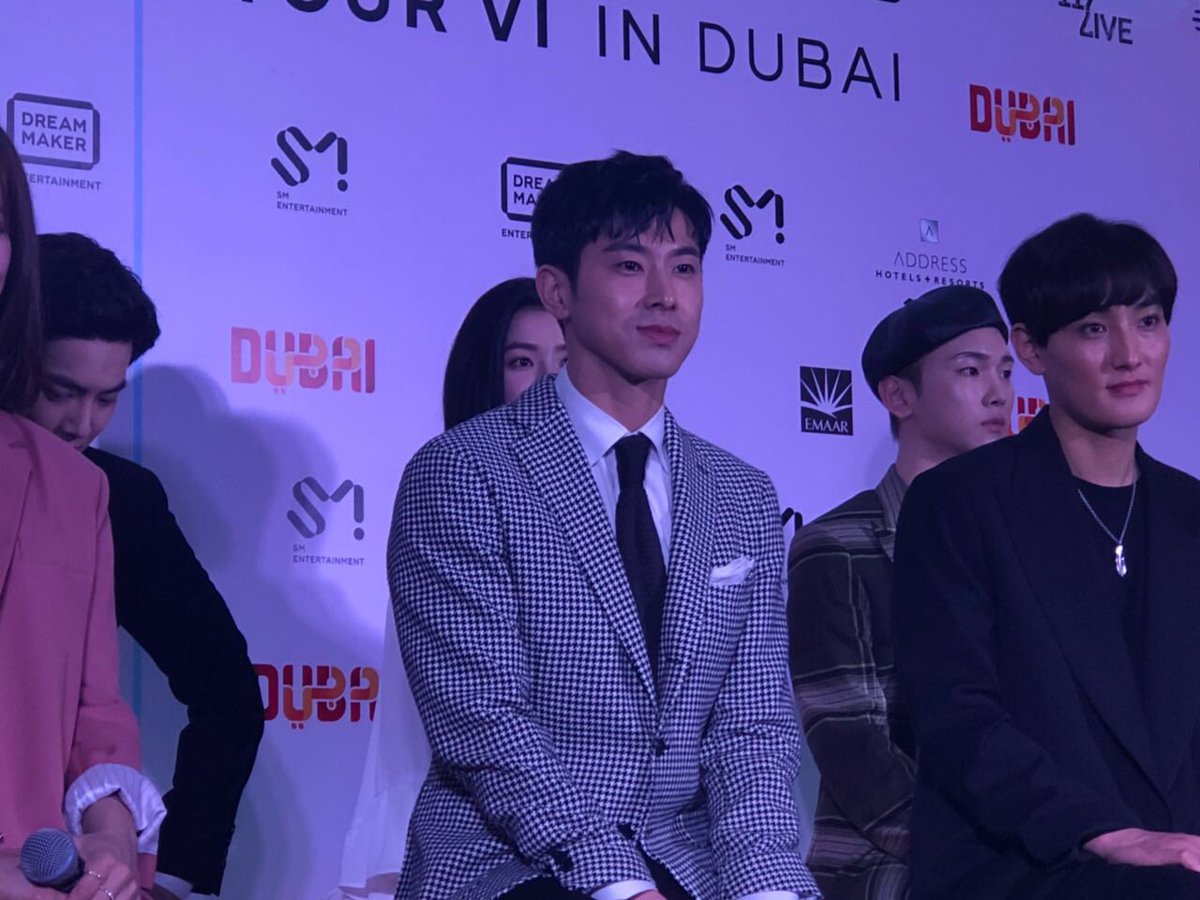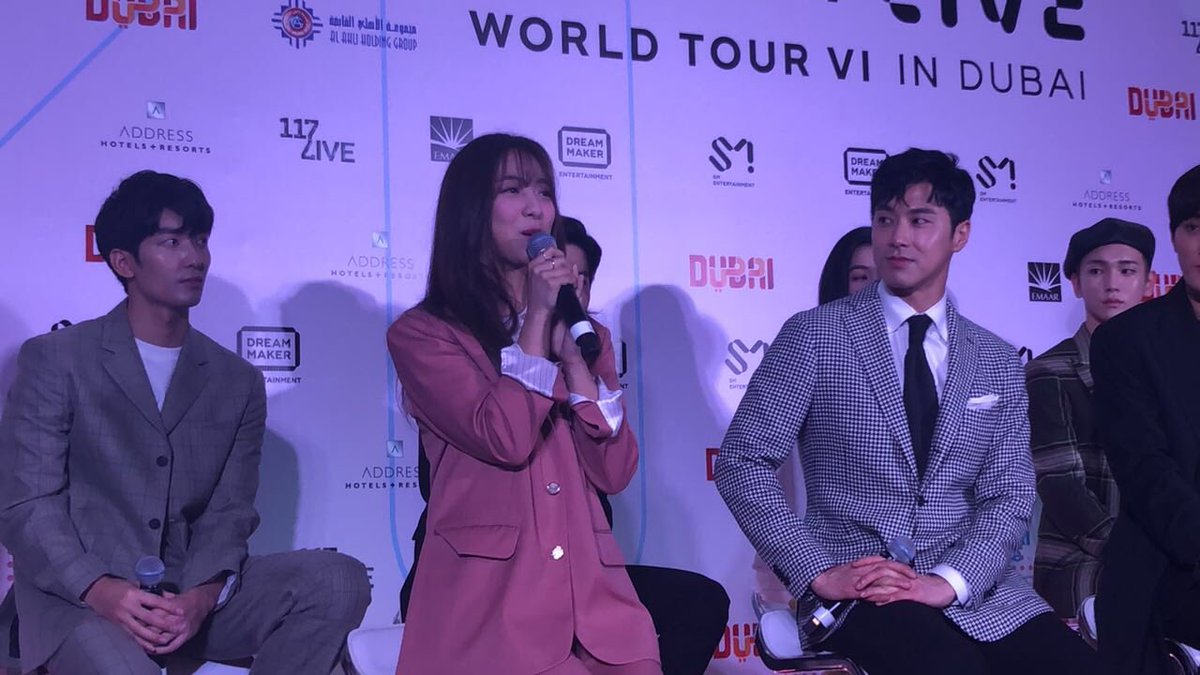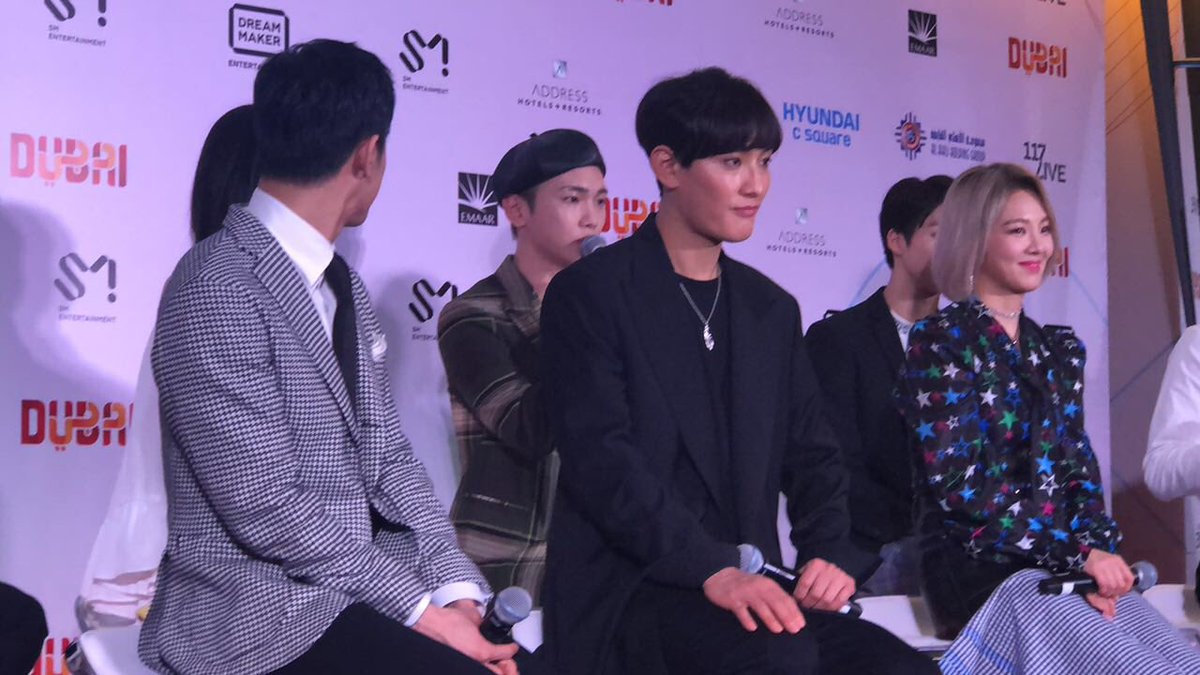 [cr: @SabahAlarabiya]
---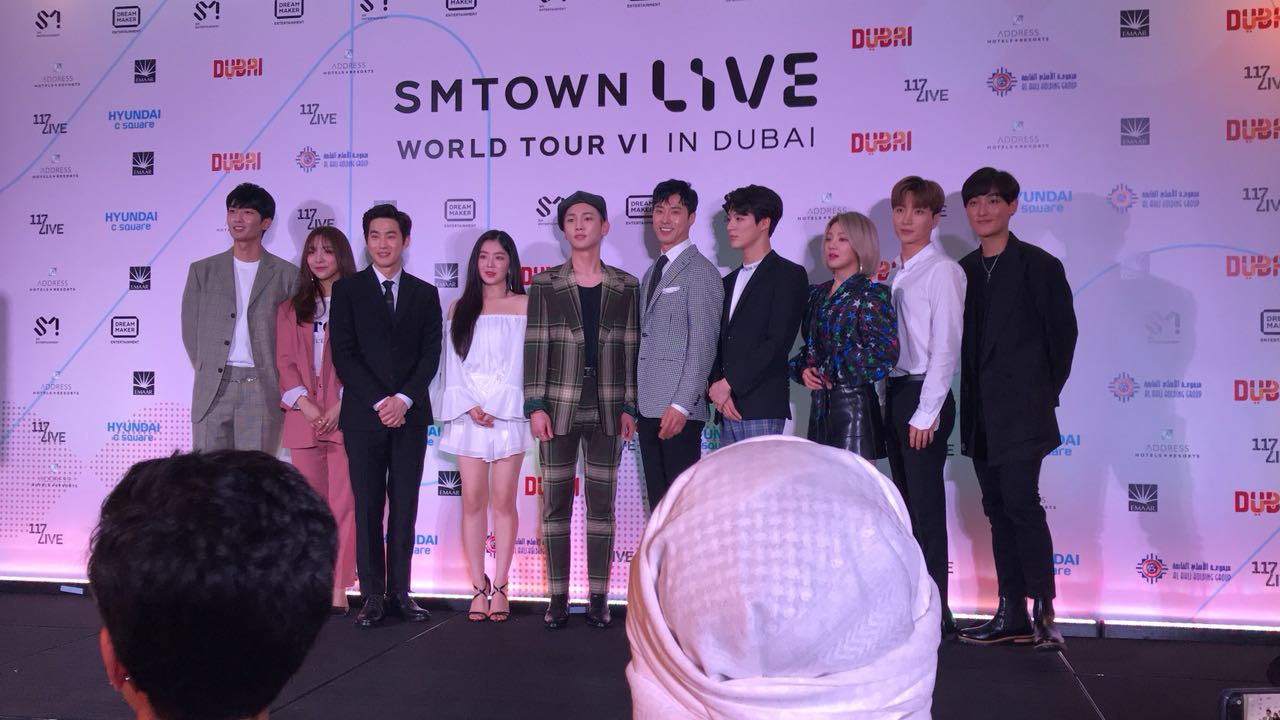 with some press after the conference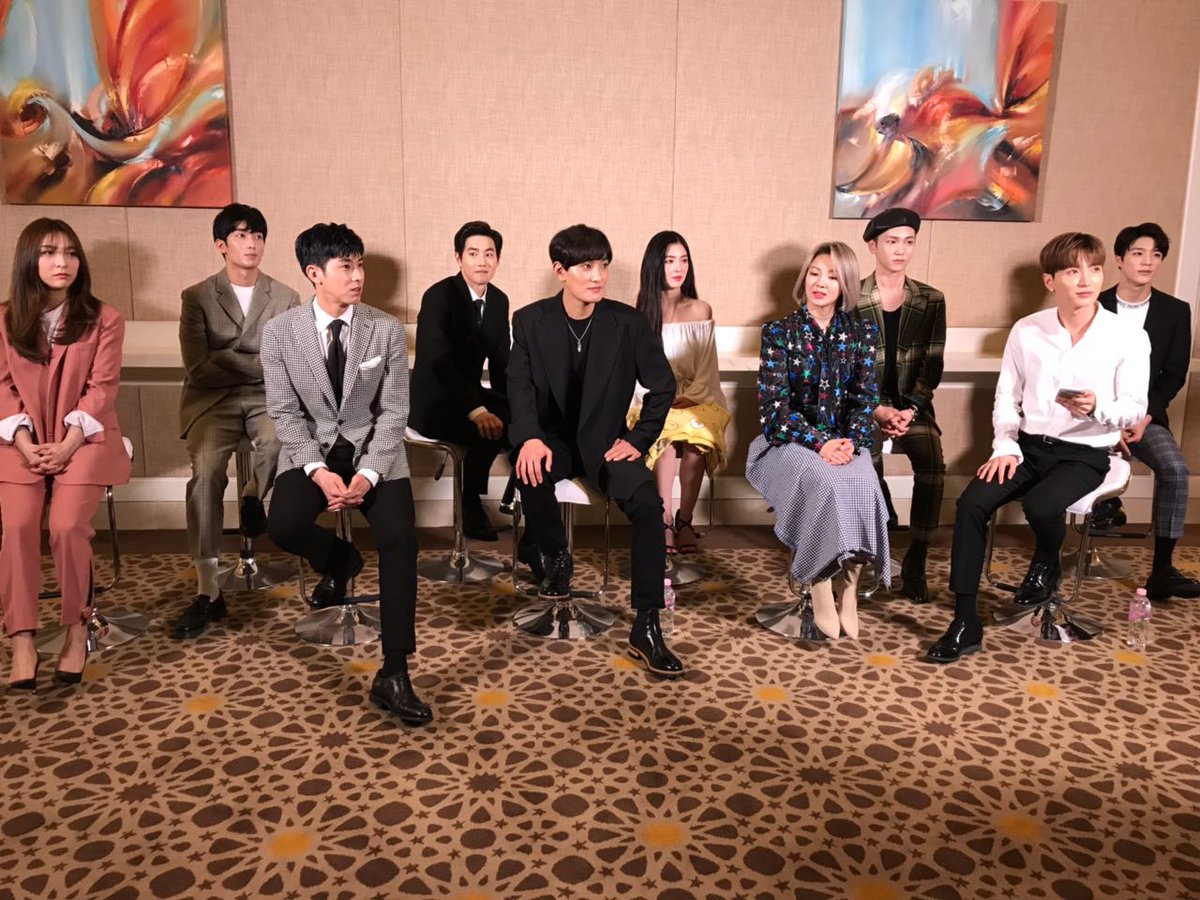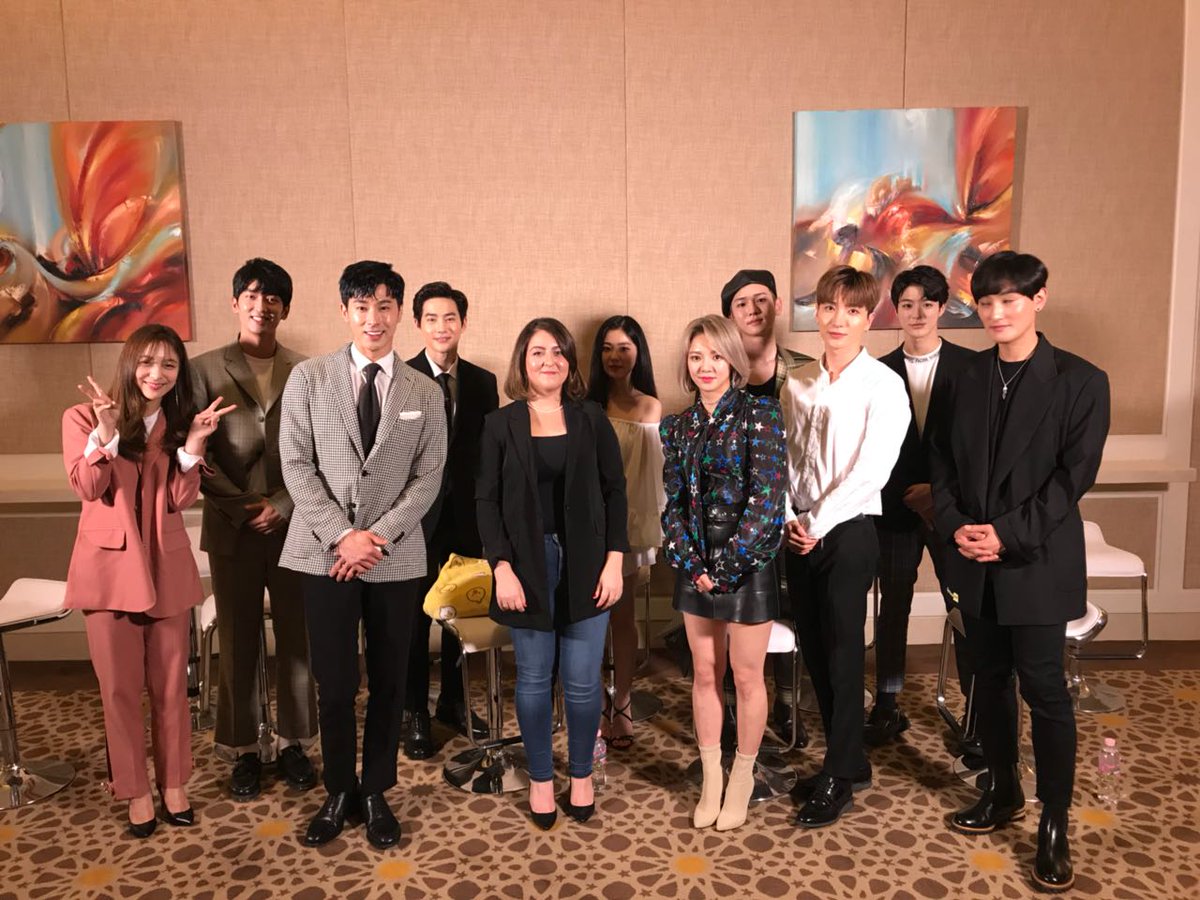 [cr: @GulfNewsTabloid]
---
[cr: dubai_calendar Story]
---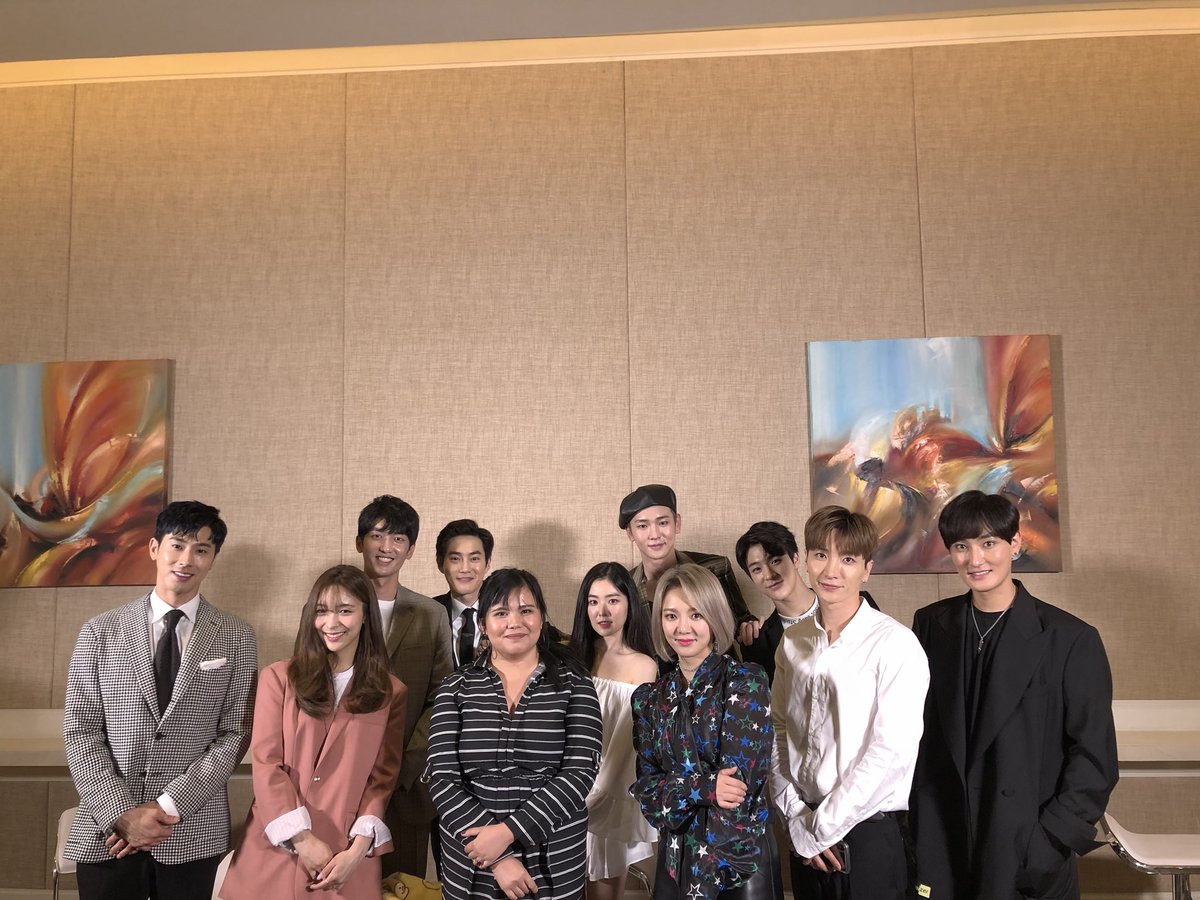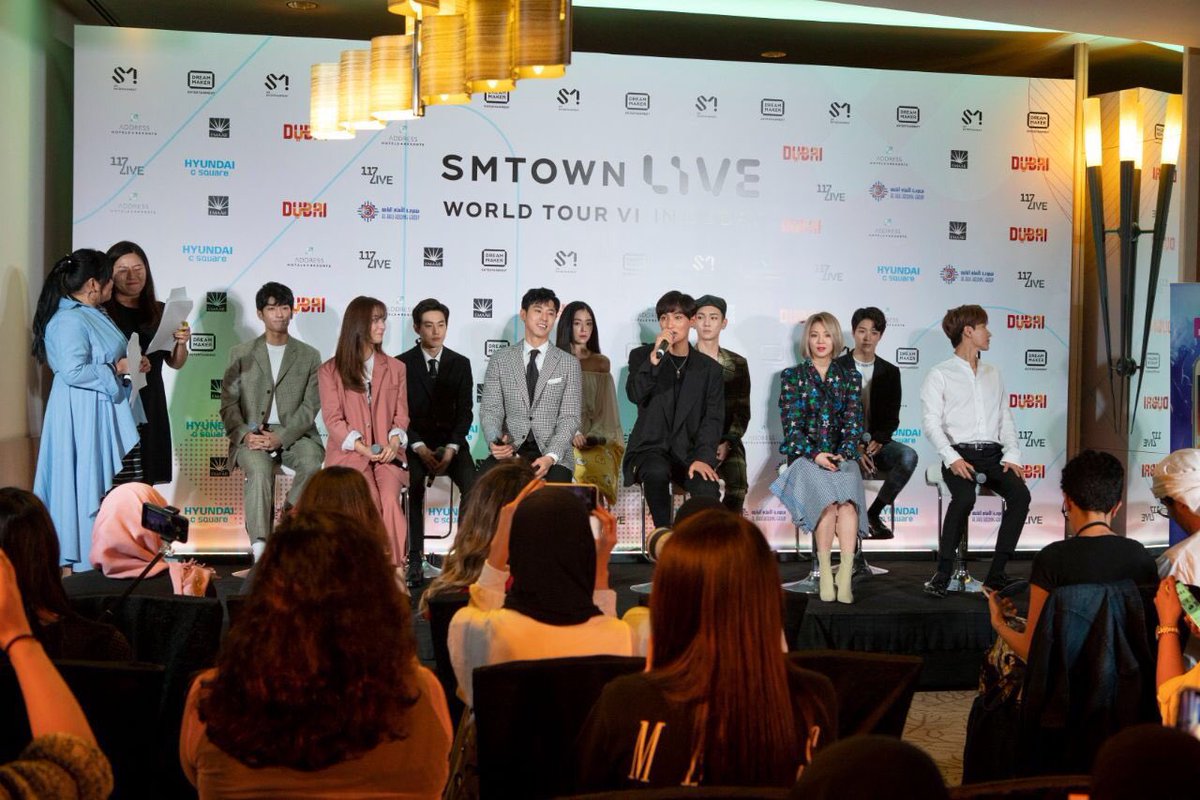 During the #SMTOWNinDubai presscon earlier! Big thanks to @117_Live and @SMTOWNGLOBAL for letting me stand beside these amazing people. I'm humbled and grateful for the opportunity! See you all tomorrow and lets create memories! Aja!
[cr: @chikay911 (the lady who presented the press in English)]
---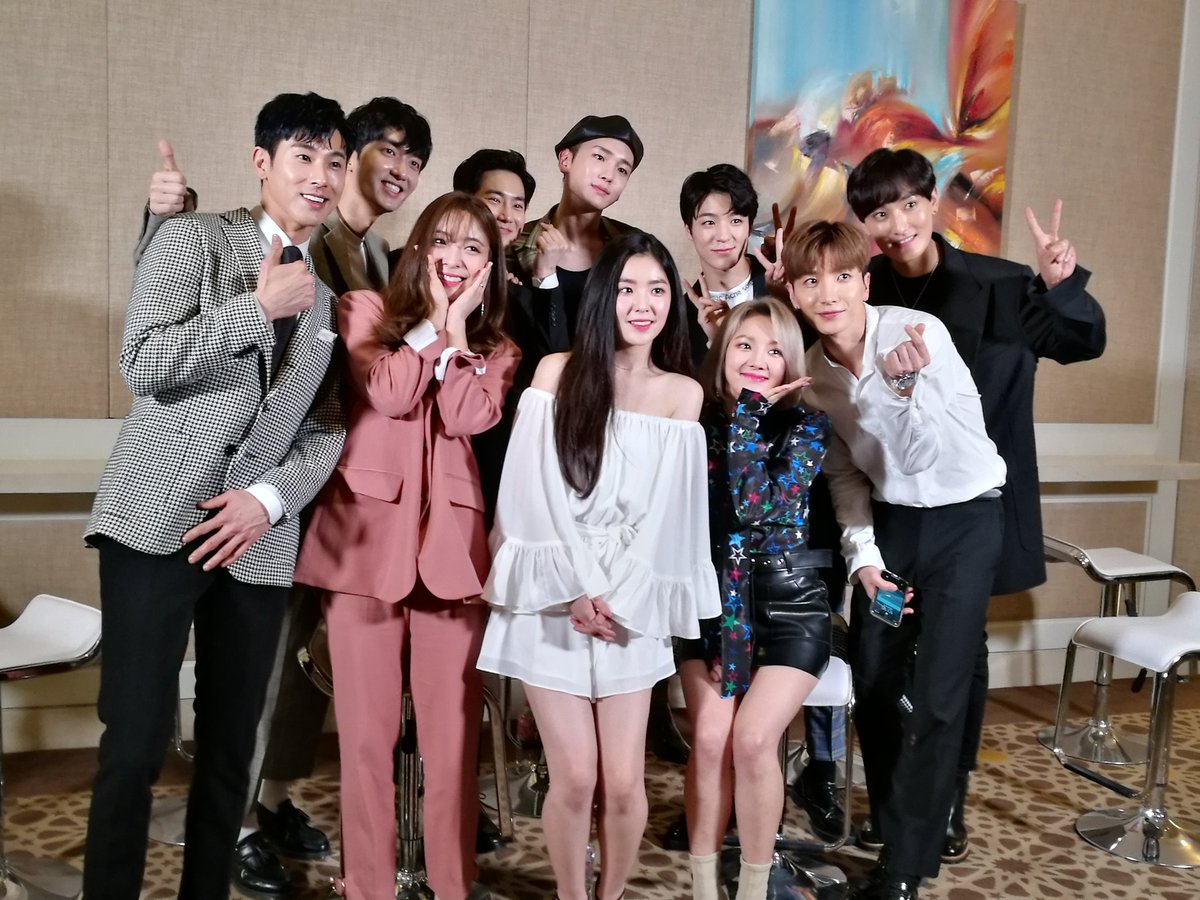 [cr: @WhatsOnDubai]
---
Lucky lady took selfies with Yunho
[cr: @GreyCybunny]
---
---
Videos:
other than the live streams, here are videos shared by the organisers/press attending
[cr: @GulfNewsTabloid]
---
Tweet trans:
Yunho from group TVXQ: we have many new performances which we will present for the first time in #SMTOWNinDubai concert.
[cr: @SabahAlarabiya, Translated by @smilessi]
---
[cr: @WhatsOnDubai: 1 and 2]
————————
Credits:
As we indicated above,
Compiled and Shared by TVXQ! Express