Post:
고마운 지인께 선물로 받은 책. 좋은 날씨만큼이나 마음이 정화되는 기분이 든 그런 책😊 もっと謙虚で過ごしていきたくなって来た。いつも感謝します。
Korean Text Translation:
a book i received as a present from a friend i'm grateful to. It's that kind of book which makes you feel as purified as good weather
Changmin also wrote another comment explaining the book: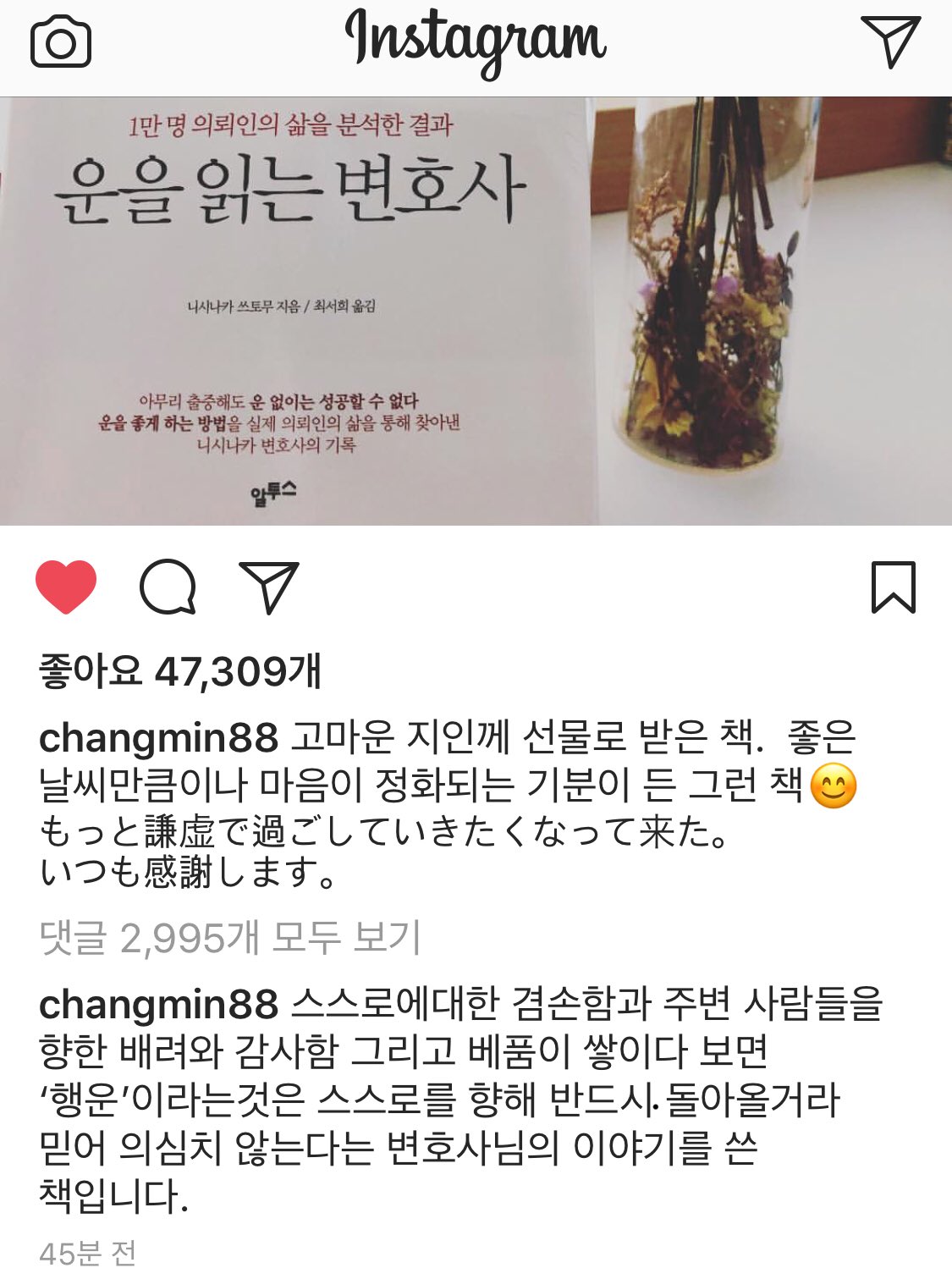 —————- 
EDIT:
Changmin's comment:
it's a book about a lawyer's words who believes without question, that in having humility towards yourself, consideration, thankfulness, and also generosity to the people around you, 'good luck' would definitely come your way.
[cr: Translated by @snxy]
—————-
---
Book: <운을 읽는 변호사 The lawyer who reads fortunes>, It's a book by a lawyer which is the result of having analysed the lives of 10,000 clients. Without luck, there is no success. How to have good luck- by lawyer, Nisinika Tsutomu
———————
Credits:
changmin88: here,
Screencap by @iruka0206,
translated by @snxy,
Posted and Shared by TVXQ! Express