TVXQ will hold two concerts on 5/5 and 5/6 (19:00 KST) at Jamsil Sports Complex, Olympic Supplementary Stadium ​(Outdoor), titled: TVXQ! CONCERT – CIRCLE – #welcome
Here's another opportunity to win TVXQ concert tickets for those who play STARPOP!
duration: 04/12 p.m. 01:00~ 04/15 p.m. 24:00 (Korean time)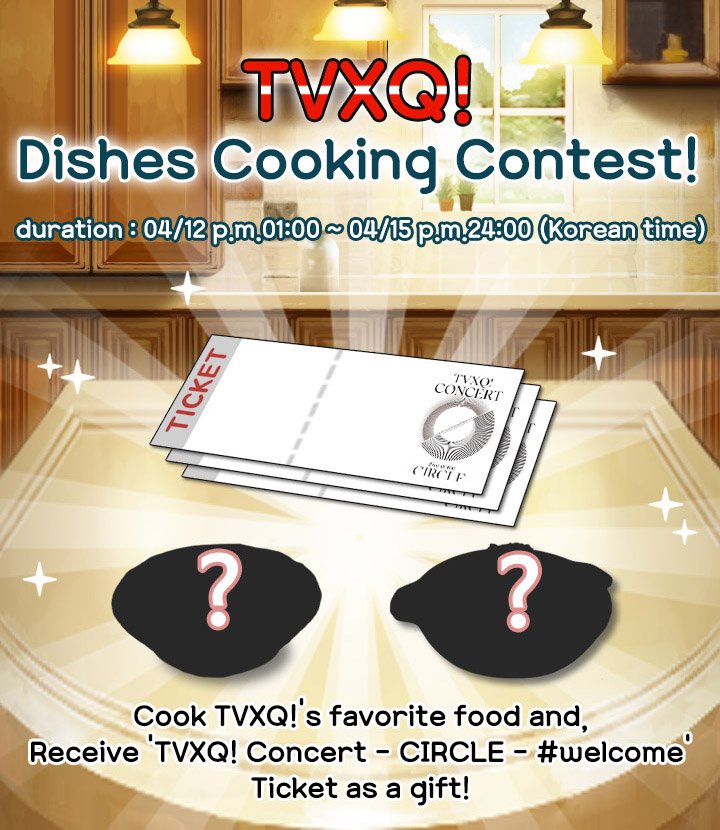 If you come to STARPOP, there is a chance to get TVXQ! Concert Ticket!? Come to STARPOP and cook TVXQ!'s favorite dishes and receive TVXQ! Concert Ticket! Check out STARPOP Now!
In addition, international fans could consider getting their tickets via the global package which comes with hotel: here!
————————
Credits:
@STARPOP_info,
Post Written and Shared by TVXQ! Express