Tohoshinki to be Featured in Japanese magazine Choa – January issue 2018 (Release 180130)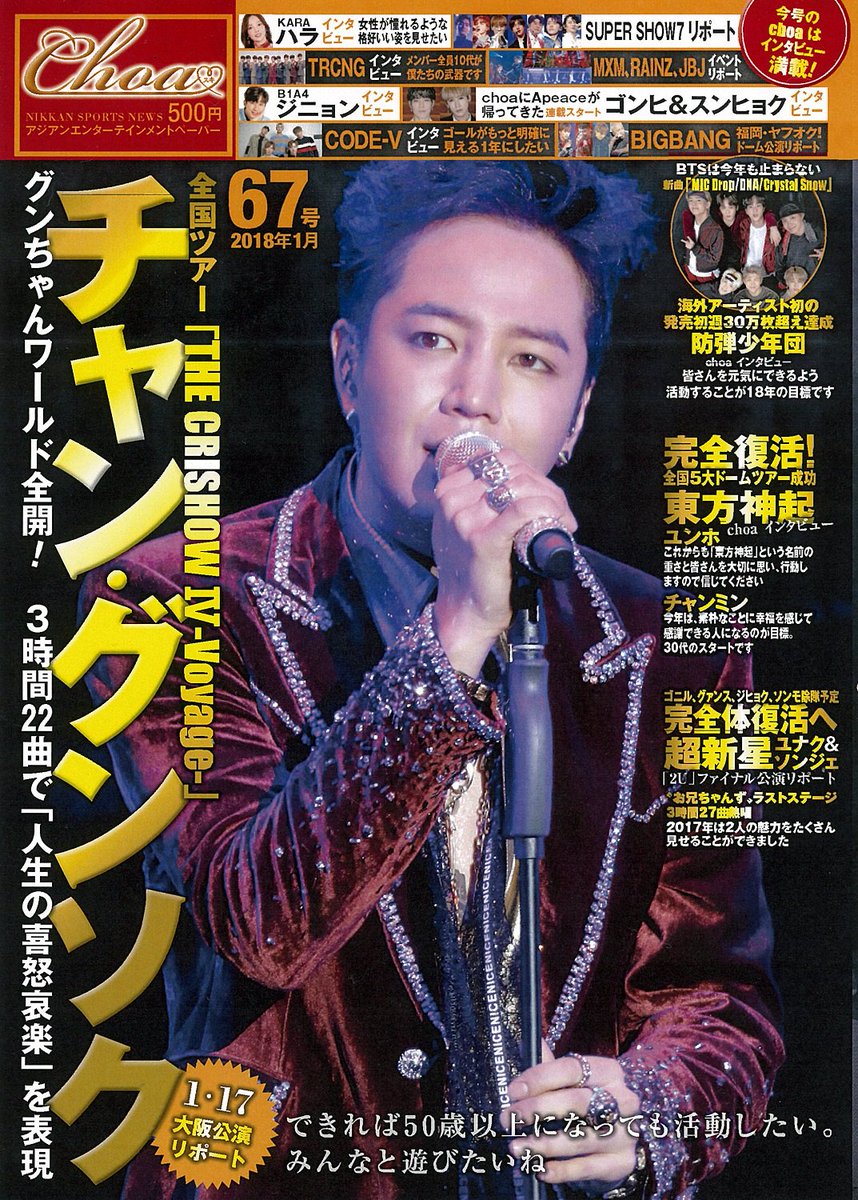 Translation of text on cover:
The Comeback!
Nationwide 5 dome tour is a success
東方神起 choa interview
**Yunho**
I will continue to make careful consideration of the weight of the name 東方神起 and everyone before I act, hence please have your trust in me.
**Changmin**
This year, my goal is to be a person that will be grateful of feeling blessed from simple things. It's the start of my 30s.
————————
Credits:
@nikkan_choa,
JP-EN Translation by @joeylfy (translation mistakes are mine),
Shared by TVXQ! Express