TVXQ! were mentioned on Korean show "Weekly Idol" episode featuring BoA as they were the only SM idols who haven't been to the show
Video: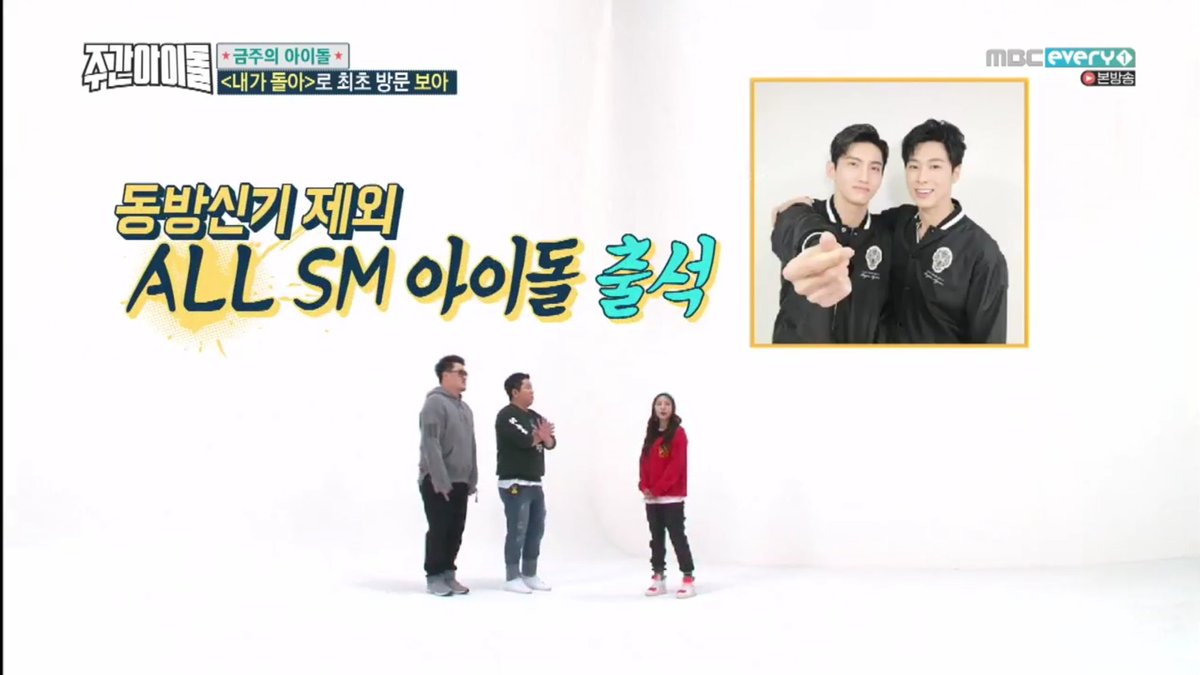 Translation:
BoA's episode on Weekly Idol:
the MCs had mentioned their show as a 'SM idols' hot place' as all the SM idols had appeared on it. BoA then asked if her hoobae TVXQ too had come. The captions then changed to "All SM idols except TVXQ.." so.. will TVXQ have a chance?
The MCs had wondered why TVXQ had not been on Weekly Idol and BoA-nim ( SM's director-nim ㅋ) said they had been in the army. So ~~ TVXQ will appear soon right?
---
BoA said in SM, she felt the rank was 1) Yoo Young Jin 2) Kangta 3) her. She felt she could become a singer because of the work done by pioneers like HOT sunbaenims. At this, the MC said likewise, it's thanks to her groups like TVXQ, SJ etc could come out [cr: Wikitree]
———————–
Credits:
Video Cut via @murasakiline,
Screencap by @etoile_qui_reve,
Translated by @snxy: 1, 2 and 3,
Posted and Shared by TVXQ! Express