Nikkei Entertainment's Concert Mobilisation Power (in JP) Ranking 2015: No.6 Tohoshinki,
Also No.1 foreign and Korean artists in the list.
Translation of Tohoshinki related parts: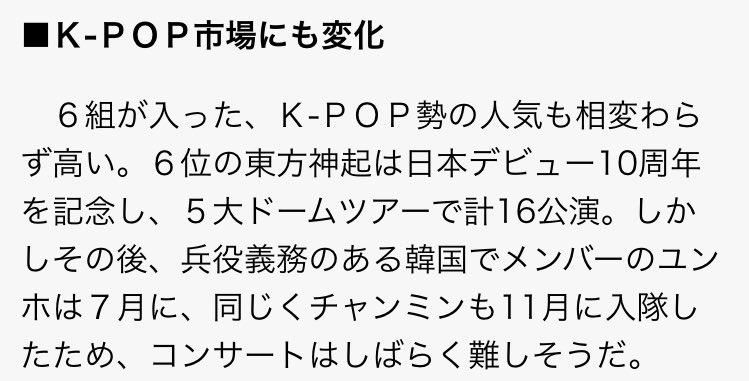 At 6th is 東方神起, in commemoration of their 10th year anniversary since debut (in Japan), they had 5 dome tour with 16 shows (nationwide). However, after that, as Yunho will need to be enlisted in July, followed by Changmin in November, it will be hard for them to hold more concerts (in 2015).
———————-
Credits:
Nikkei Entertainment,
Translated by @joeylfy,
Posted and Shared by TVXQ! Express