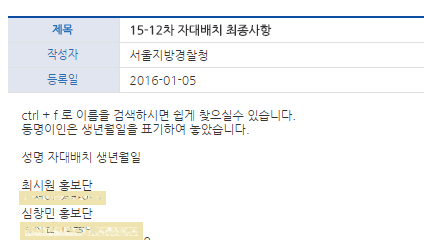 From Seoul Police itself, Changmin and Siwon will be assigned to Seoul Police Public Relations Dept upon graduation.
---
Information about what the publicity division of seoul metropolitan police agency does:
The Seoul region Police Agency as well as the conscripted policemen from the Seoul Police station, while having performances for junior and middle school students on teenage related problems on outcasting, and a play about school violence etc, provide help through the development of values, and performances for prevention of child offenders for those at the child care centers and kindergartens, and the healing concert to be considerate to the neglected group of people etc. The image of the seoul metropolitan police takes the lead in bringing relief by being friendly and close.
——————————-
Credits:
Korean National Police Agency via @maxchangminmayu in JP, In English by @joeylfy,
Information about the division by Seoul Metropolitan Police Agency, Translated by @snxy,
Shared by TVXQ! Express