Finally, TVXQ's U-Know will be appearing on stage. Having finished his military service since enlisting in July, 2015, it would be a stage that he will be standing upon in about 2 years.
On the 8th, SM Entertainment's artistes will be appearing at the 'SMTOWN LIVE WORLD TOUR VI in SEOUL' which will be held at the Seoul Sangam World Cup Stadium from 6pm. Amongst the SM seniors and juniors that are scheduled to perform there is high interest as well for U-Know Yunho, whose face will be seen for the first time in a long whole.
-details about his discharge, filming of Meloholic and Shilla fan meeting omitted-
For this upcoming SMTOWN concert, for the first time in a long while, U-Know Yunho would be showing his side as a singer. One cannot help but have high anticipation to see the long-awaited stage where his charisma and performance ability, sincere attitude and so on, as a member of TVXQ who dominates at the top as singers. While serving in the army band as part of his army service, he had done various performances, not losing the feeling (of being on stage) which is an advantage that he has used. Whit team member, Choikang Changmin having about a month before he is discharged, for this stage, U-Know Yunho will be by himself. For his first stage in a long time, there will be attention on every single thing from what songs he'll sing, to what he'll say.
---
Below is a comment left on the article by a soldier who served with Yunho: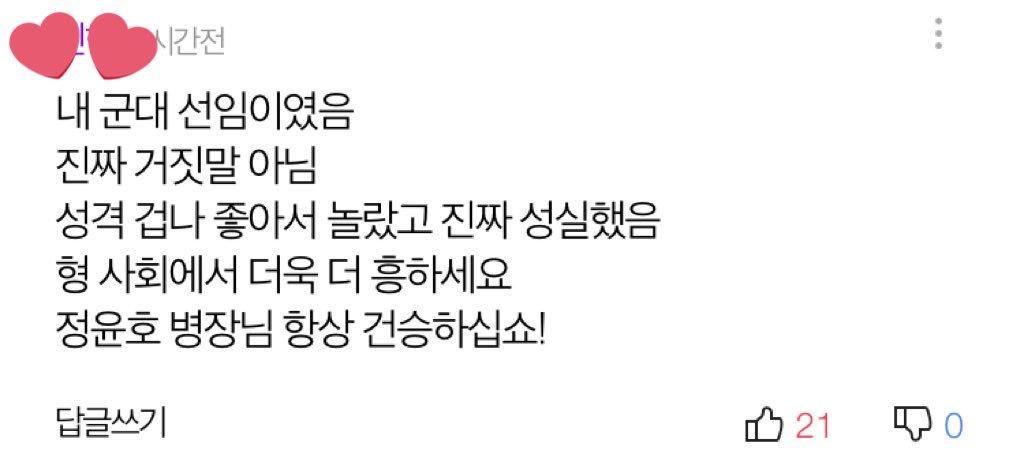 Translation:
He (Yunho) was my predecessor in the army. Really on my honour! His character was so nice that I was surprised, he was really sincere.
Hyung, please thrive more, much more in society. Jung Yunho Sergeant-nim, always all the best!
———————-
Credits:
한국일보(hankookilbo) via daum,
Translated by @snxy: 1 and 2,
Shared by TVXQ! Express