Magazine CREA Official twitter shared the 4th behind-the-scenes story from Tohoshinki's feature in their January Issue~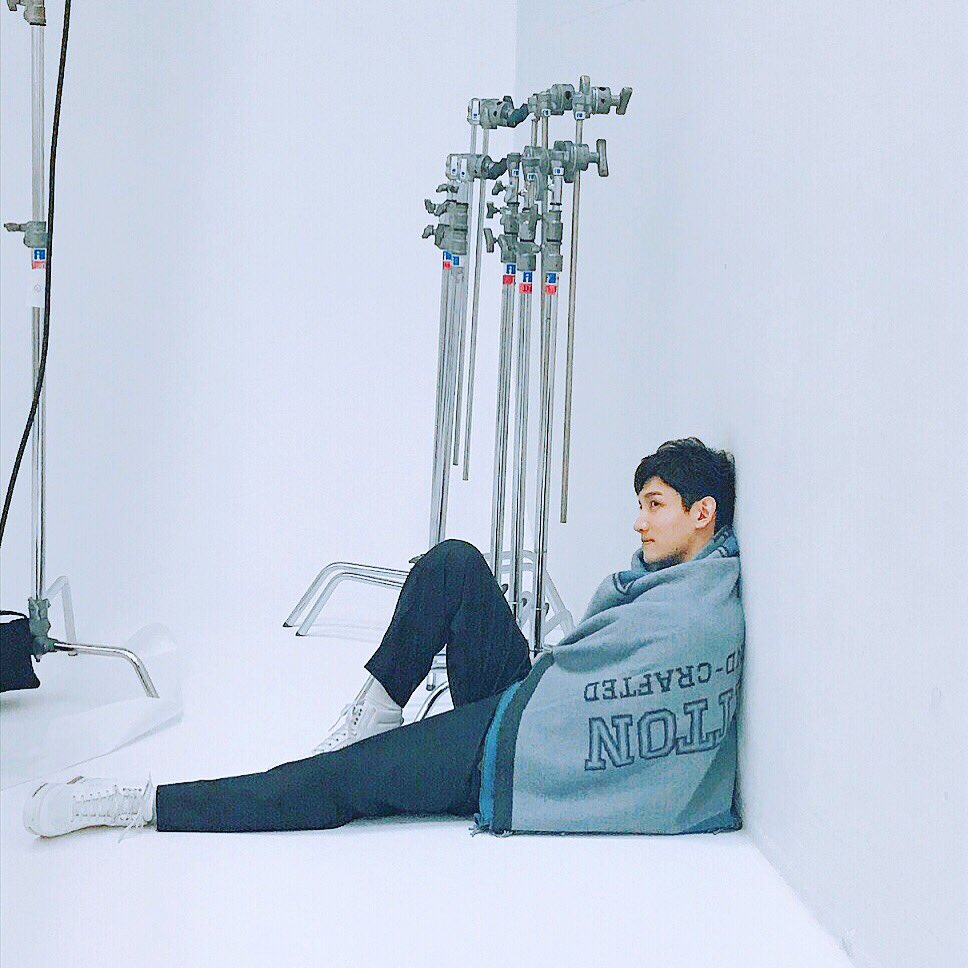 Also posted on their instagram (crea_magazine): here.
Translation:
CREA behind the scene episode 4.
As you can see in the making movie, Changmin-san always quietly watches Yunho-san. During interview, when Yunho-san tried to find words to express himself, he gave Yunho-san help "Well then, I will talk in the meantime" But once Changmin-san opened his mouth, he was quite talkative. On the other hand, Yunho-san whispers Japanese words that he wanted to say while Changmin-san was talking, but the level of his Japanese is really high. I was really surprised to hear him saying, "Contradiction, Inconsistency".
This is Changmin-san in branket during the photoshoot. Please watch a date movie "One Day" that he recommended. You can feel his view of life.
---
Tohoshinki for Japanese magazine 「CREA」- January Issue 2018 (released 171207) can be ordered from Amazon Japan: here (available on Kindle as well).
———————–
Credits:
@crea_web: 1, 2, and 3,
Translation by @beriko0214: here,
Posted and Shared by TVXQ! Express