Tohoshinki was featured in Japanese magazine Choa – Issue 67 (January issue 2018), which was released on 180130, for a 5-page interview and live concert report on their Osaka finale on 1/21. You can order the magazine from amazon Japan: here .
Photos/Translation:
Below is the context for the previous excerpt translation from the interview:
Translation of an excerpt from choa issue 67:
Yunho: … therefore I am grateful to Changmin for being here right next to me. I do not say this very often but I want to be grateful to both of us that we continue to work hard. I knew too well that Changmin completes Tohoshinki. And.. the part where we are bonded has become a lot more stronger than that in the past and I want thank him ..I am grateful to him for that. I feel shy tell him about these feelings of mine in person so I speak out on stage.
[cr: Excerpt Photo by @6131sim,Translated by @beriko0214]
---
preview photos from the magazine were also shared by @nikkan_t_hanbai: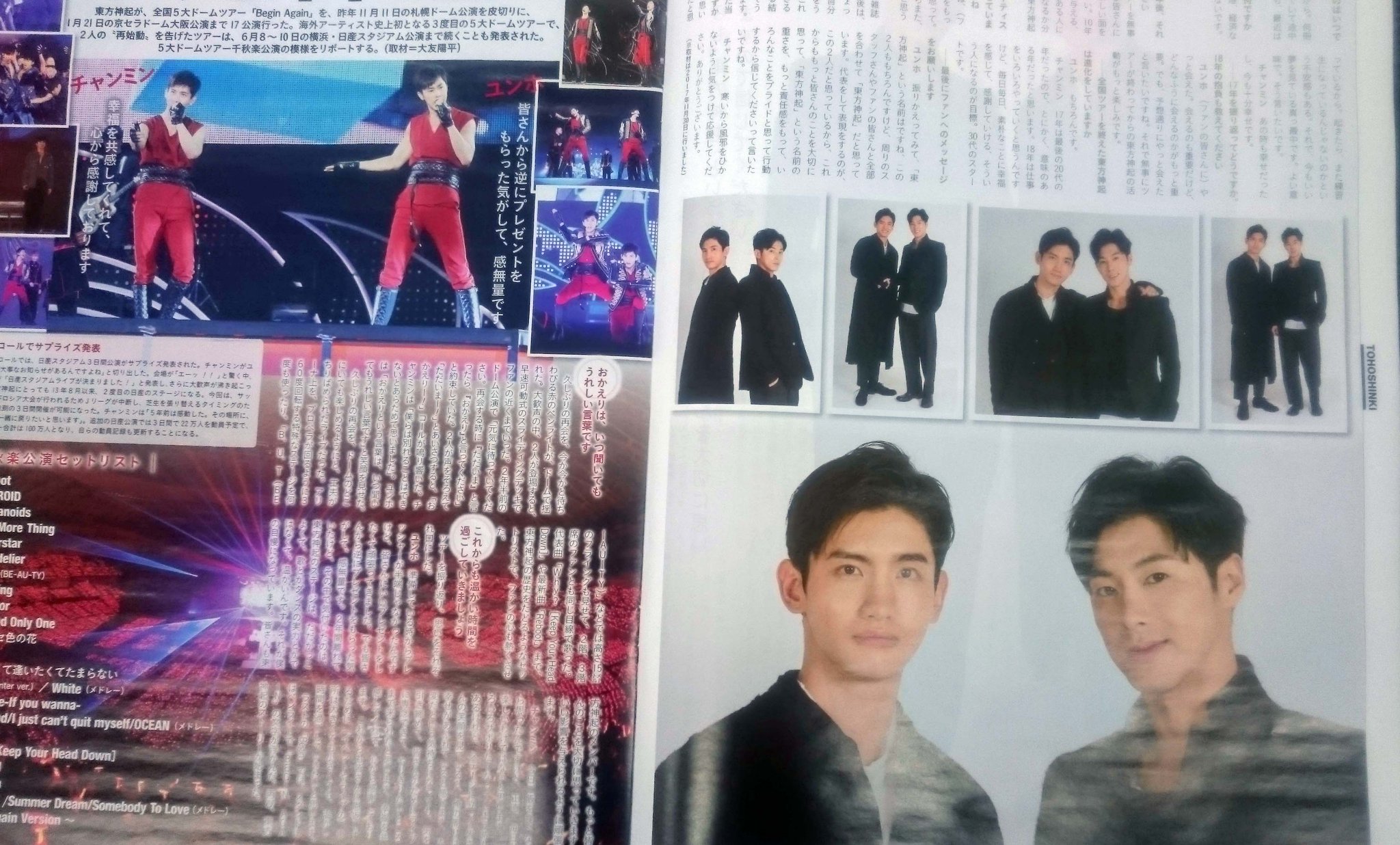 ————————
Credits:
Excerpt Photo by @6131sim,
Translated by @beriko0214,
Magazine Preview photo by @nikkan_t_hanbai,
Posted and Shared by TVXQ! Express