A week before arriving at Dubai, TVXQ's group members to Sabah Alarabiya: "We want to know more about Arabs"
The first part of their interview was broadcast on Sunday morning, and they interview's video was published on the tv news channel's YouTube!
They were so cute!
The 2nd part will be broadcast tomorrow (around 9am AST), and can be watched on the tv channel's YouYube live stream: here (or uploaded there later).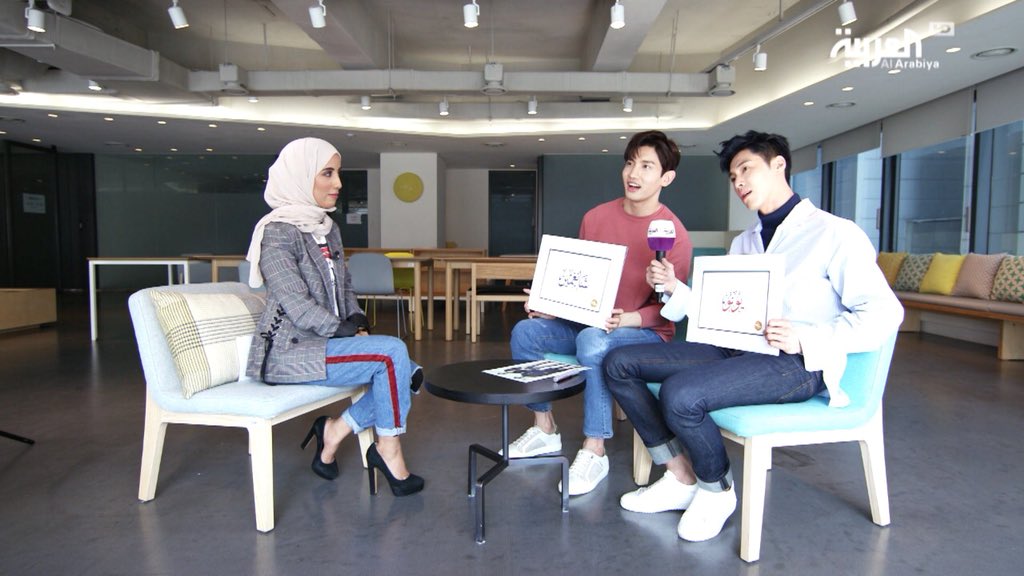 180401 TVXQ Interview on Alarabiya – First Part
{t/n: please bear in mind that the English translation is based on KR-AR official translation, so mistranslations resulting from this roundabout may happen}
please watch and leave a comment on the original video below (to win signed TVXQ cards):
Download:

GoogleDrive (sorry it's too large > <;)
if links aren't working please notify us~
———————–
Credits:
AlArabiya قناة العربية,
AR-EN Translation by @smilessi (All translation mistakes are mine),
Subbed and Shared by TVXQ! Express