To broacast on June 3rd!
viewers could vote until 27th midnight for Yunho's and casts outfit style and determine their fate (but it seems to have closed already).
Dunia: Into The New World will air from June 3rd 6.45PM.
Via the Dunia HP, viewers can vote on the styling of the main characters & determine their fate
---
Instructions:
Dunia customisation event until midnight 4/27: here
(see photos):
click on Yunho
click on 투표하기
choose one out of four options for his workout clothes
click on purple bar
get the message.
He'll wear the winning attire on broadcast.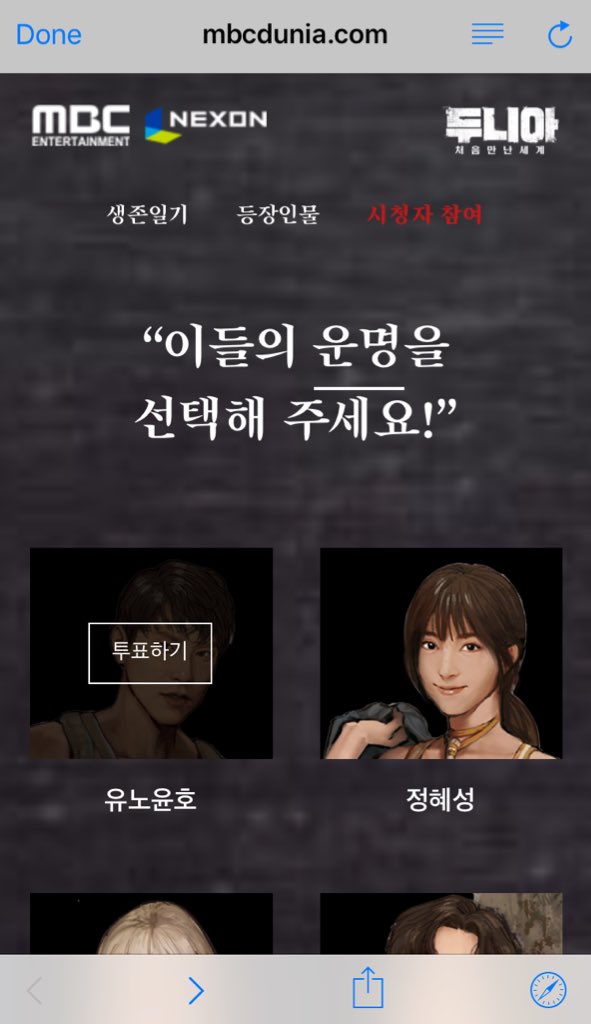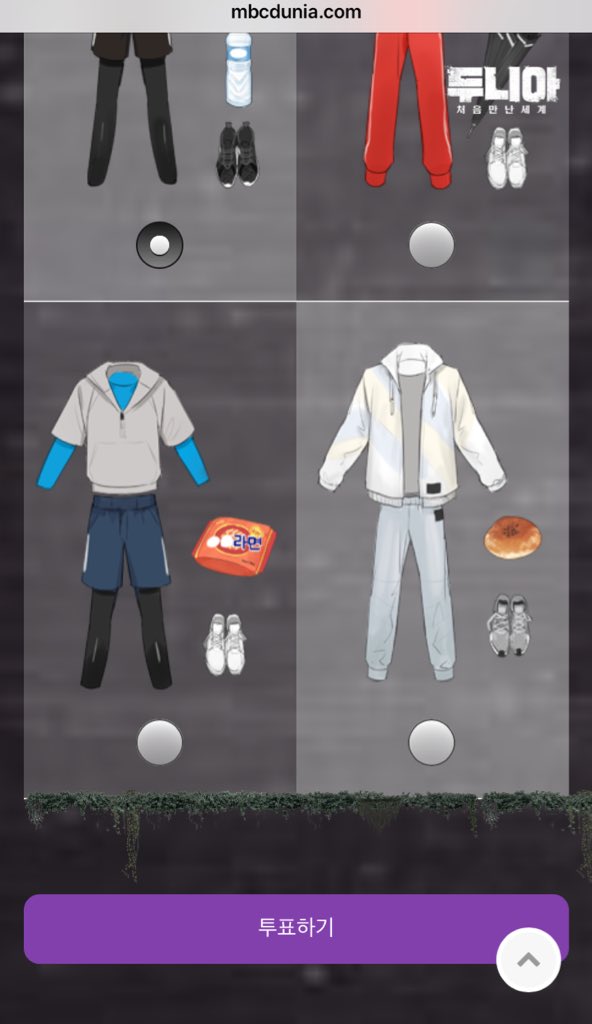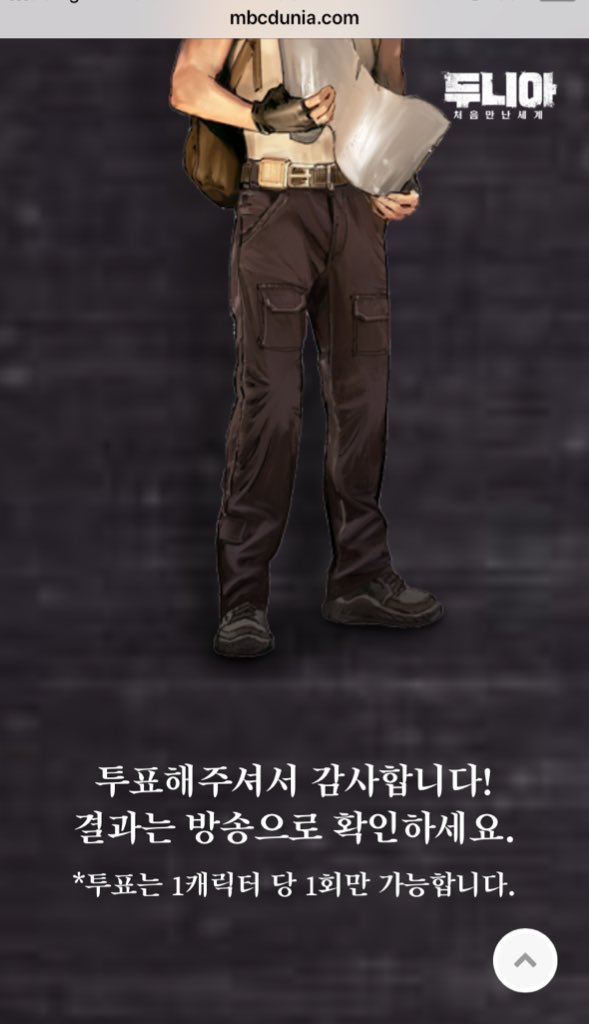 ——————
Credits:
OSEN via naver,
Translation and instructions by @snxy: here,
Shared by TVXQ! Express