Post includes organiser official note on the concert, as well as reports from fans at the venue and fan events.
Official Notics:
Official organiser issued another notice on "TVXQ! Special Comeback Live – YouR PresenT – in MACAU" that although the Typhoon Signal #8 hasn't been cancelled, because many fans have arrived safely at the venue, the show will start soon on 7PM ChinaST (originally 6PM). This means the show will not be cancelled as intended before. However, those who have not left their accommodations  are advised not to risk their safety.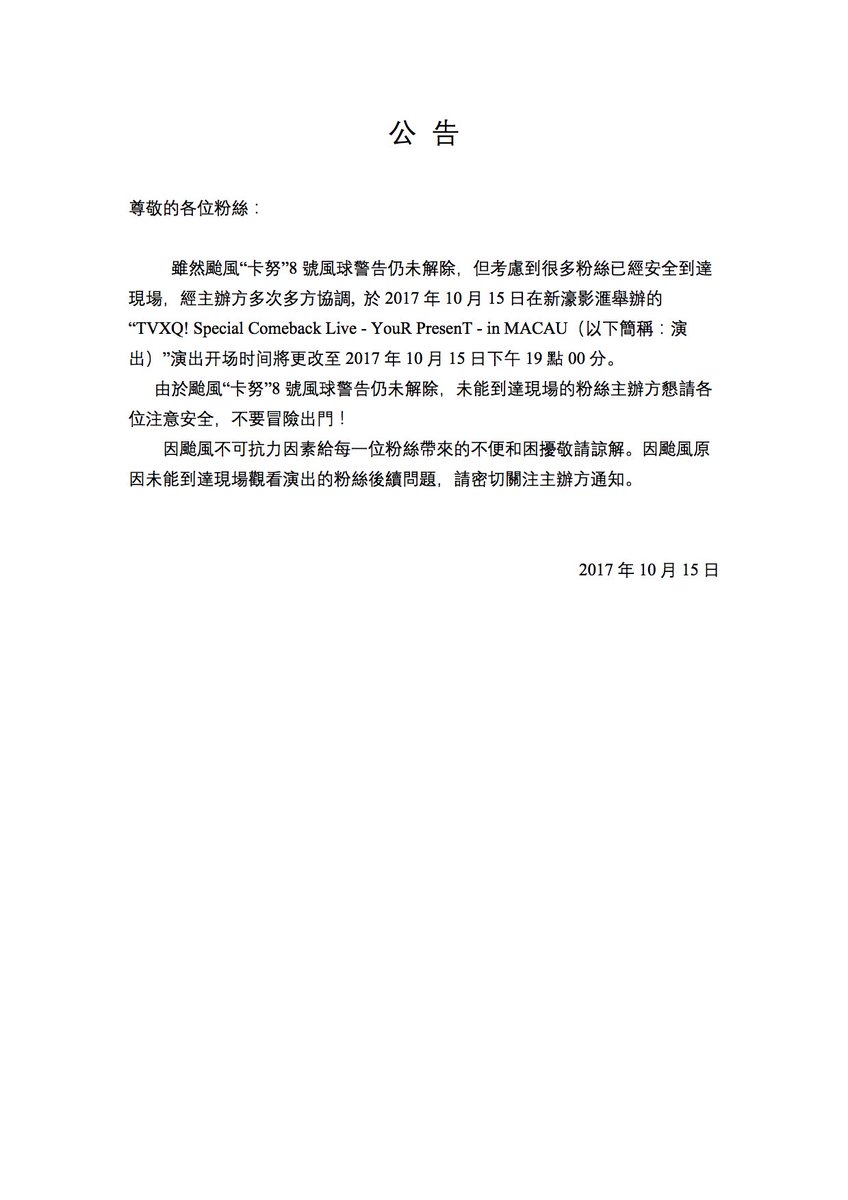 [cr: @FIM_official_: here via @snxy]
---
---
Fans Reports:
Before the announcement, a fan (@Freda_MUFC ) saw staff two hours ago counting the number of fans waiting at the entrances now and was wandering whether they needed this data to make the final decision. Now we can see that this seems like it.
It looks like some Chinese fans stuck at the airports will not make it, though, due to delayed flights 😦 [cr: Fanaccount by @snxy].
As for those who made it to the venue, here is a clip of posted 3 hours ago of fans  waiting for standing c entrance:
[cr: Video by @Freda_MUFC: here]
Fans inside the venue:
[cr: _衍火_]
This situation seems risky and there are many concerns, so we hope everyone stay safe!
---
---
Fan events:
On another side note, here is details on a fan-organised project for TVXQ, Yunho and Changmin: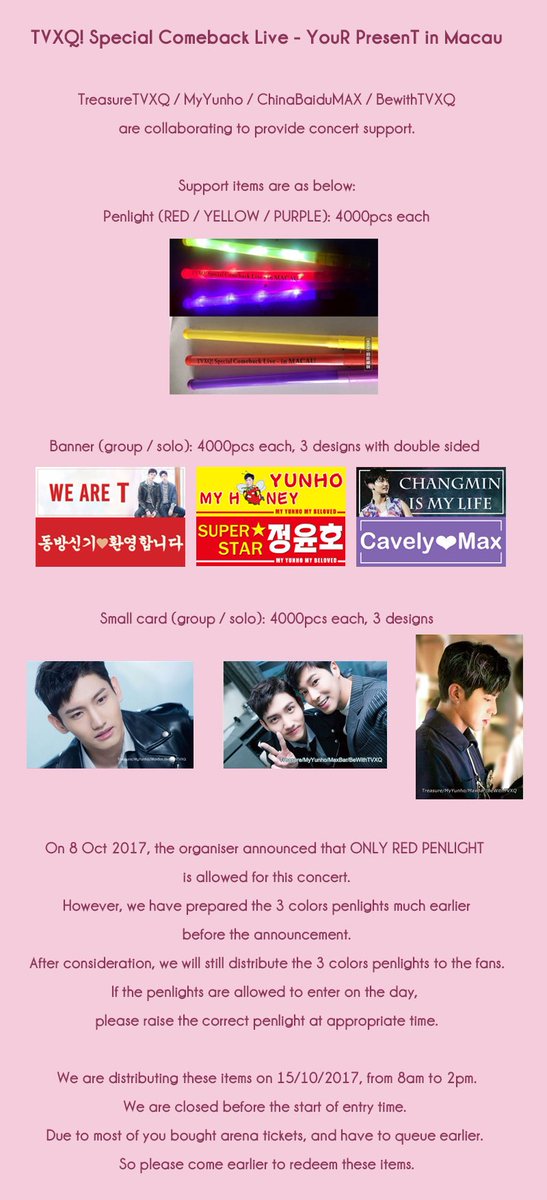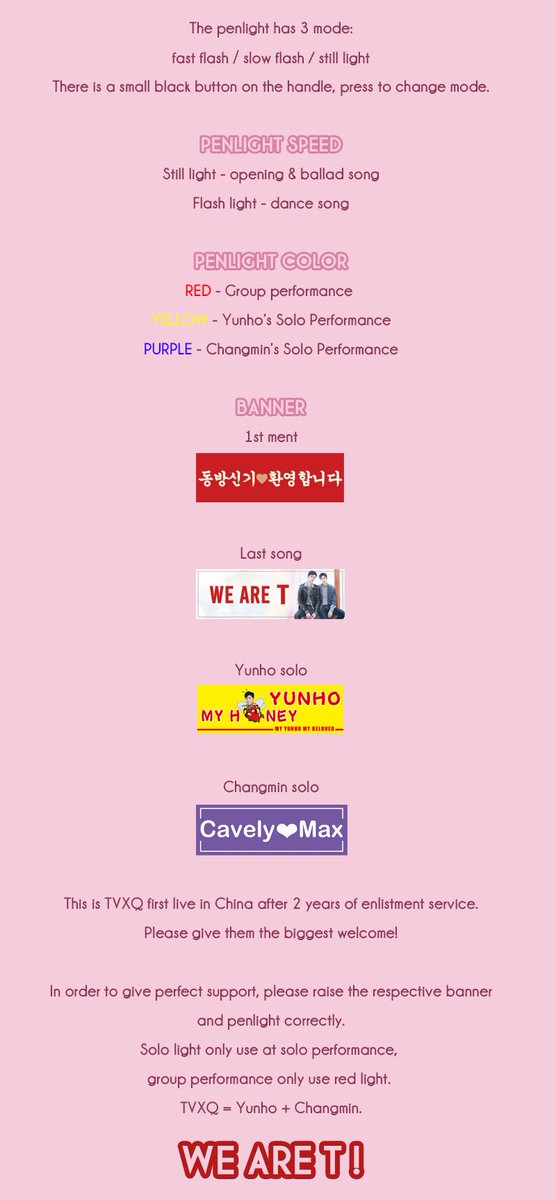 [cr: @Treasure_TVXQ: here]
---
Here is a comparison between (right to left) the fan-made Light stick for the event, Official YouR PresenT light stick, and the regular old-style light stick in terms of sizes~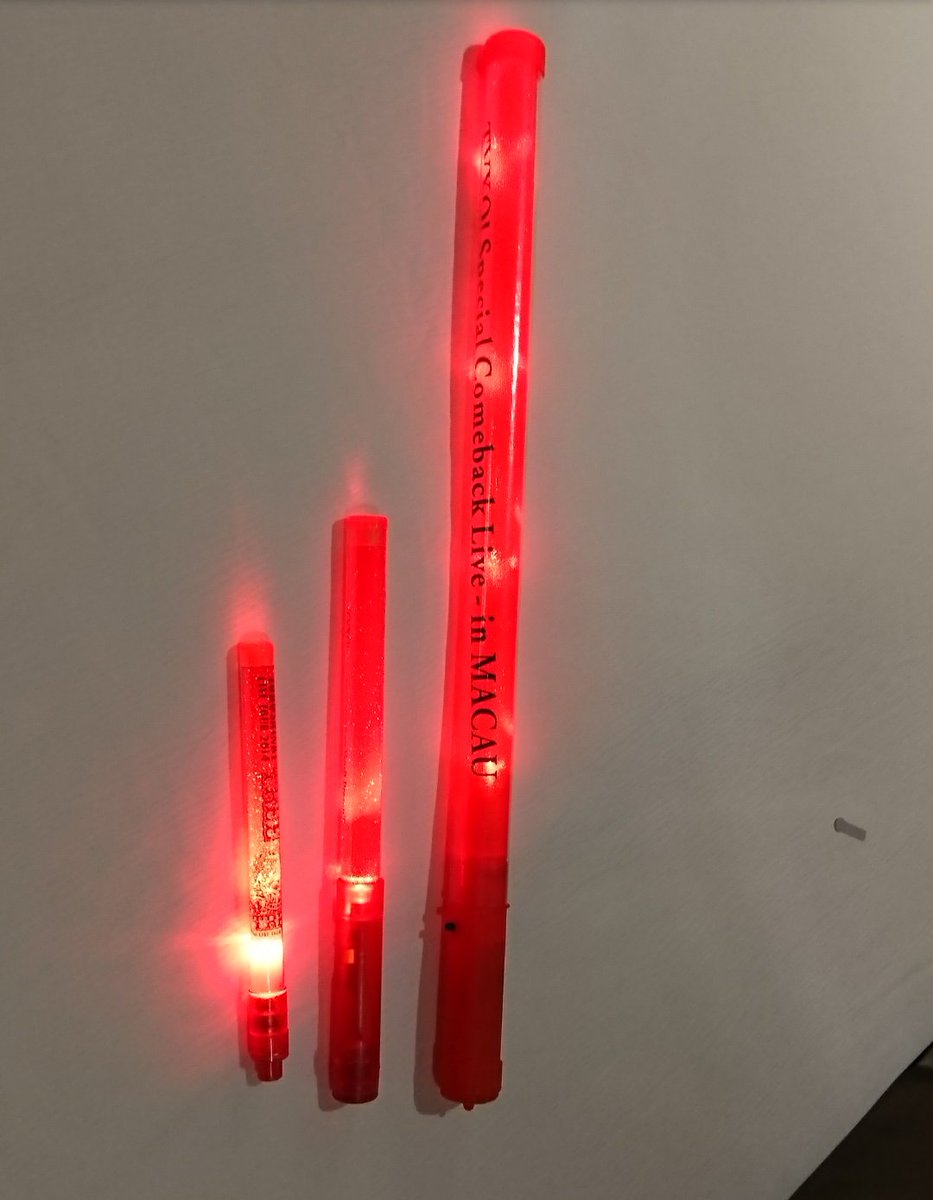 The fan made one is part of a fan organised project: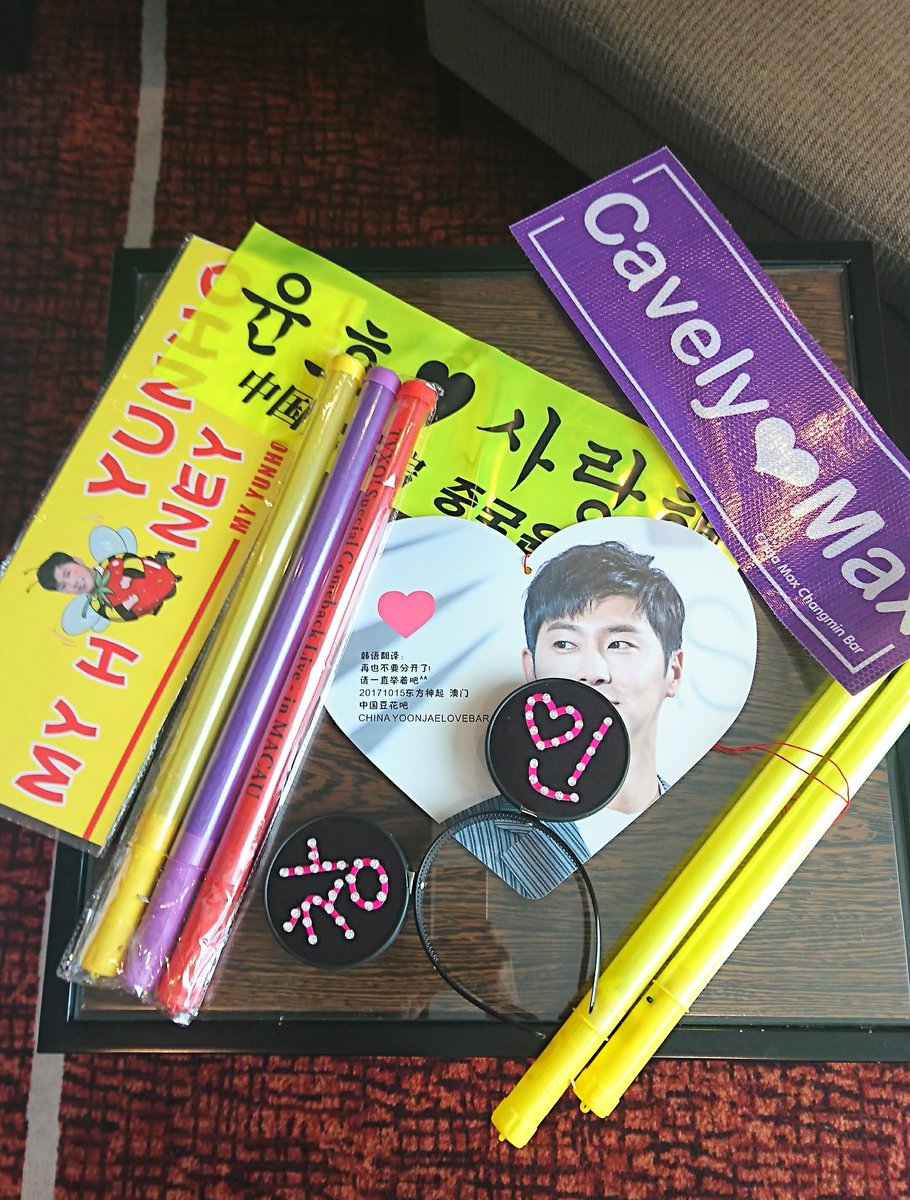 [cr: @miHanho618: 1 and 2]
---
---
Extra:
In case we haven't posted it before, here is the seating plans of the concert, which will be held at the Studio City Event Center:
[cr: Studio City Macau]
——————–
Credits:
As we indicated above,
Post Written and Shared by TVXQ! Express