Tohoshinki Comeback Special for Japanese magazine 『anan』Issue 2074  was released today (171018), and it seems quite popular. Grab your own copy at Amazon Japan: here (available on Kindle as well), or at other online stores such as CD Japan.
It seems magazine house (anan publisher) has prepared 3-4 times more stock than average for Tohoshinki's issue (win-win for BE & anan :p)
---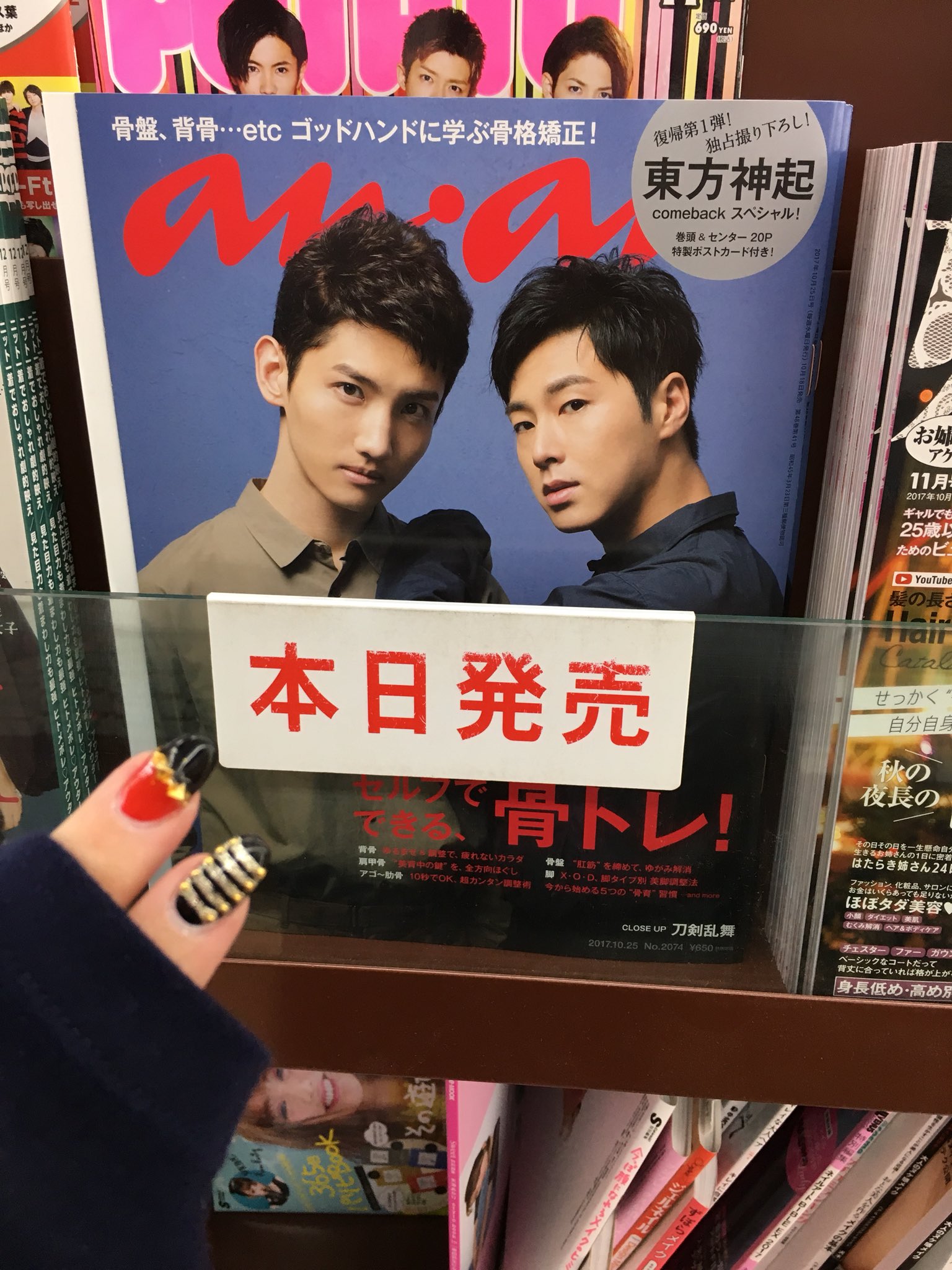 At a shop, there was not more than 2 copies of anan left as the clerk was e fan's ex-school mate, she asked if it was selling well.  It's not just selling well, it's selling awesomely. From this morning, many people came to buy. Quite a lot even to such a remote bookshop.
—————-
Credits:
Fanaccounts by @hiro_kgm and @micchantvxq respectively,
JP-KR Translations by @kyoumo0206: 1 and 2,
KR-EN Translations by @snxy: 1 and 2,
Compiled and Shared by TVXQ! Express