Tohoshinki's appearance on Asahi TV Music Station caused some buzz on sns, and this was seen on how they kept trending on Japan twitter during the show and after it.
In "The Television"  Weekly Ranking (10/9-15) of Viewers' Heat*, for "people" category Tohoshinki were No.2 with with 206,967 points! (Arashi as No.1).
*SNS buzz/hot topics/eps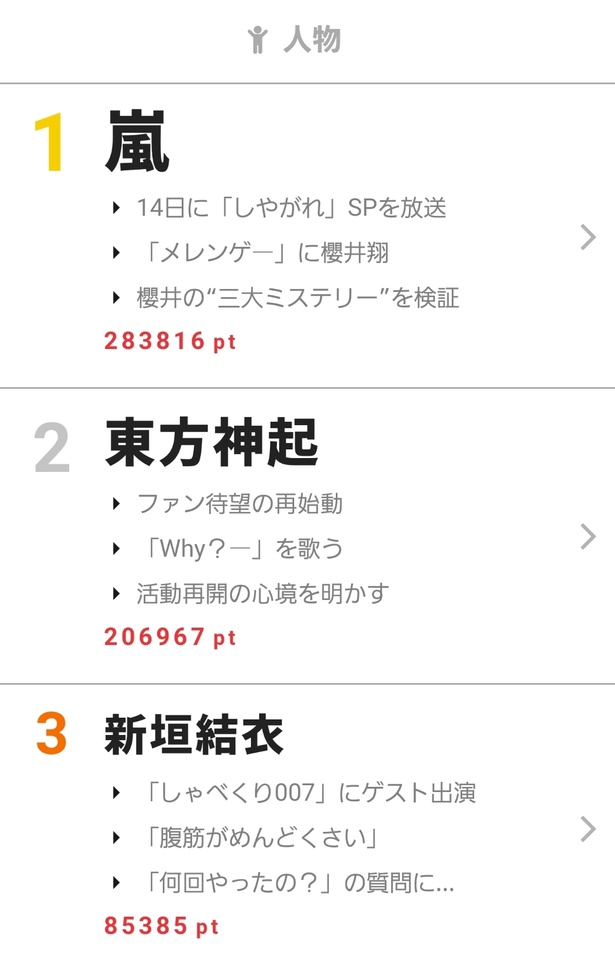 The article mentioned the 10/13「Music Japan 2-hour Special」being Tohoshinki's first performance after their discharge, and that they performed「Why?[Keep Your Head Down]」. In addition to mention the boys' comments on the show such as appreciating each other during their absence and Changmin writing in Japanese on his diary for practice.
——————–
Credits:
The Television via @snxy,
Post Written and Shared by TVXQ! Express