Viki will sub Yunho's upcoming drama "Meloholic", and a Twitter/Facebook event has been announced on 171019-20.
Event:
Event period: Oct 19-23 (PST)
What questions have you always wanted to ask idols/actors? Write your question with #MeloHolicMystery to be featured: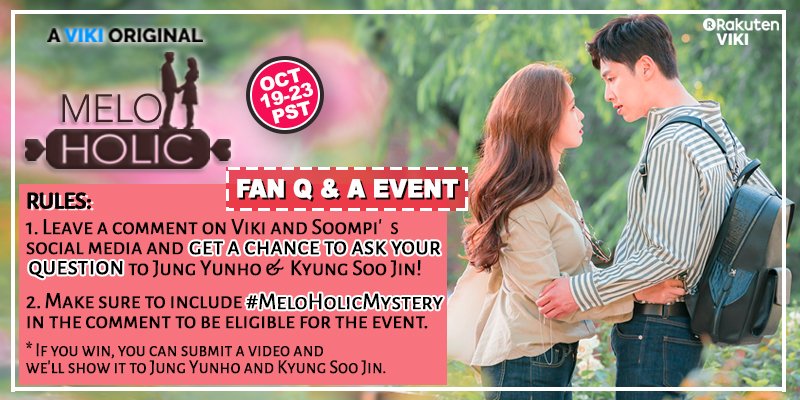 On Facebook: write your questions as a comment here
---
Videos:
You can find english subbed teasers on Viki: here.
Behind the Scenes: Script Reading and Poster Filming: here.
———————
Credits:
As indicated above,
Compiled and Shared by TVXQ! Express