At least over 500 fans and the media are currently waiting for our king to show up! SM's security staff, including TVXQ bodyguard Hyun Myunghwan (Papa Bear/Mama CQ), are there as well! TVXQ's ex-manager Kyungjae was spotted, too! Also, a Japanese fan said an avex camera was there.
The media there were seen taking photos of fans' banners! SBS, MBC and some Japanese media cameras were spotted~
Yunho will be greeting them on 9:30 KST at a large carpark near a restaurant where the camp is.
Photos:
Currently about 400 + fans are queuing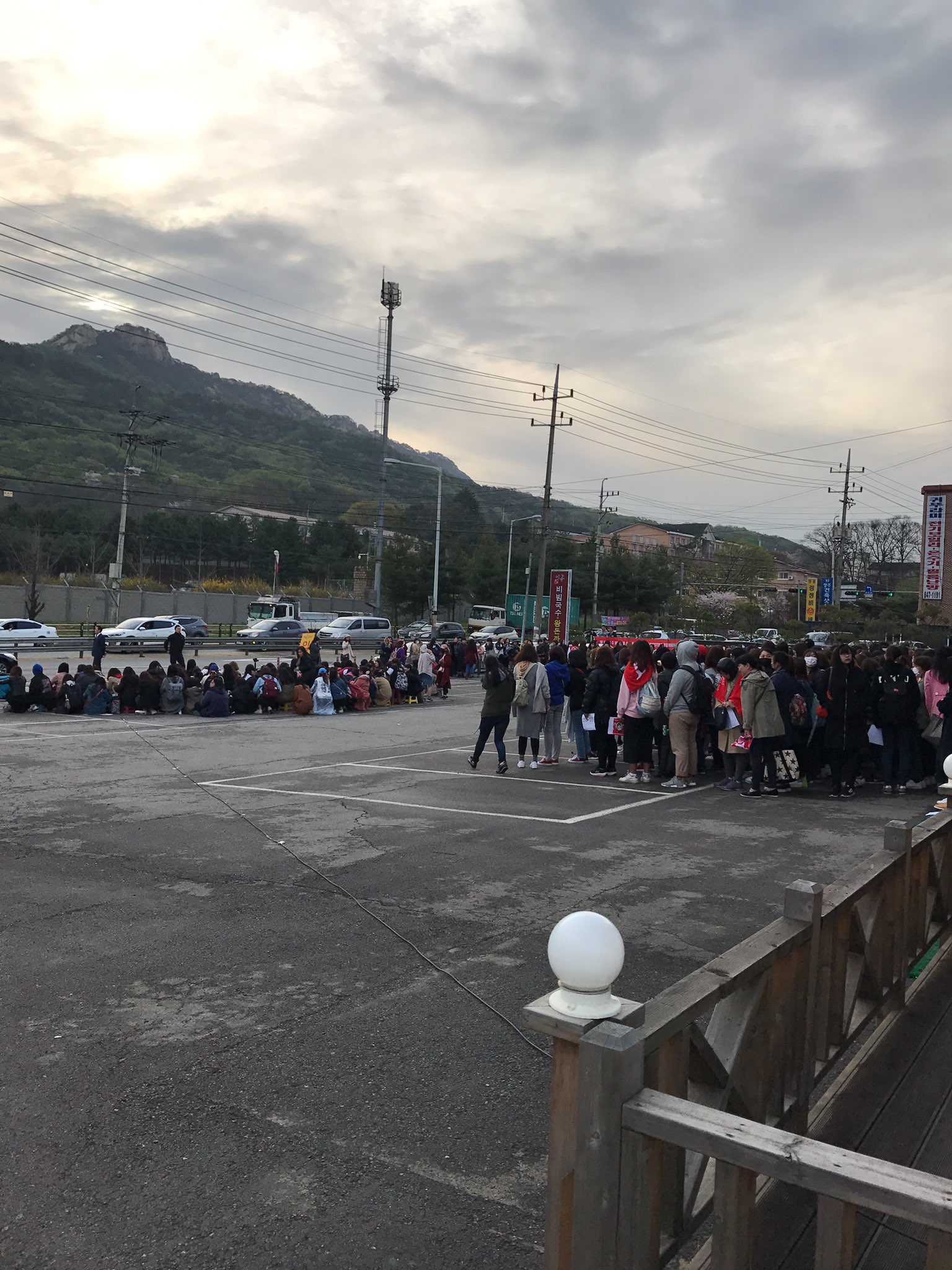 [cr: @yilunleong]
---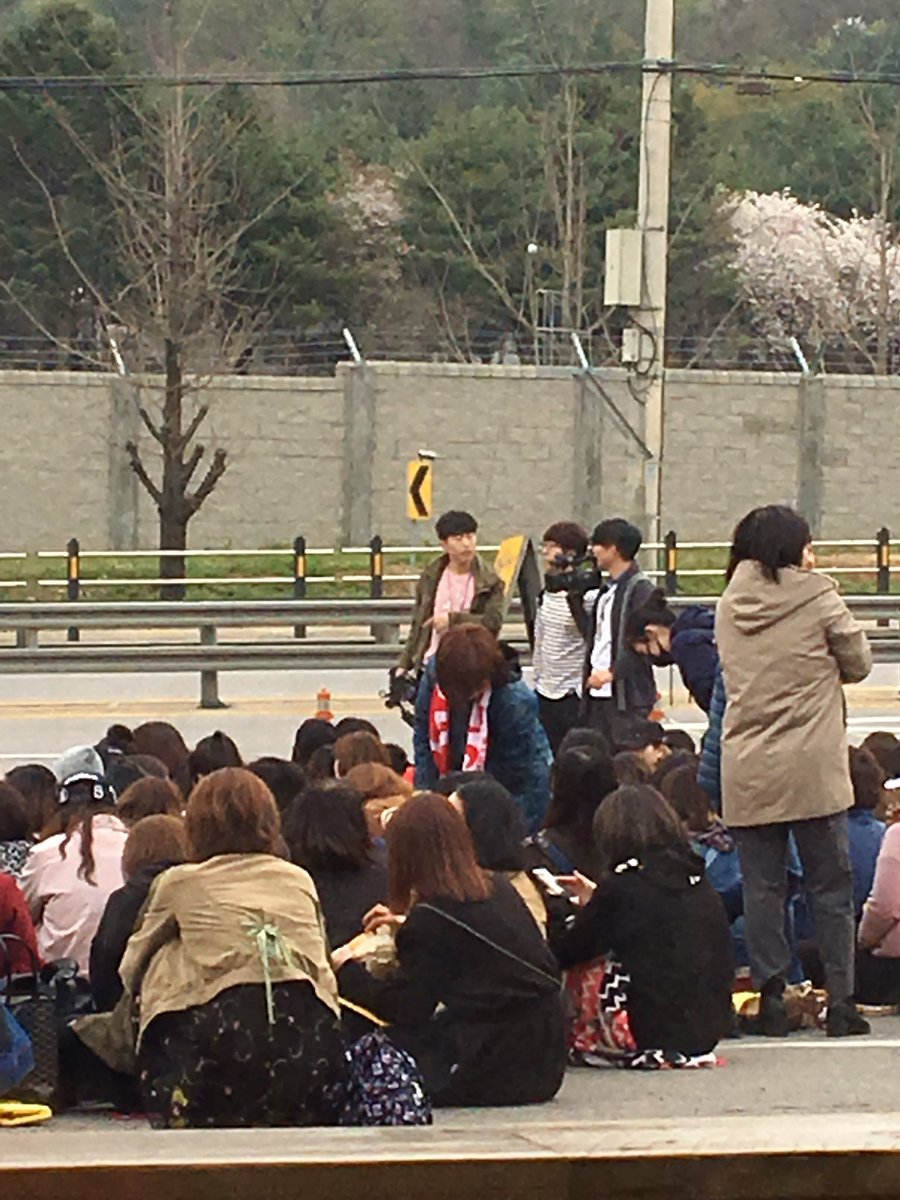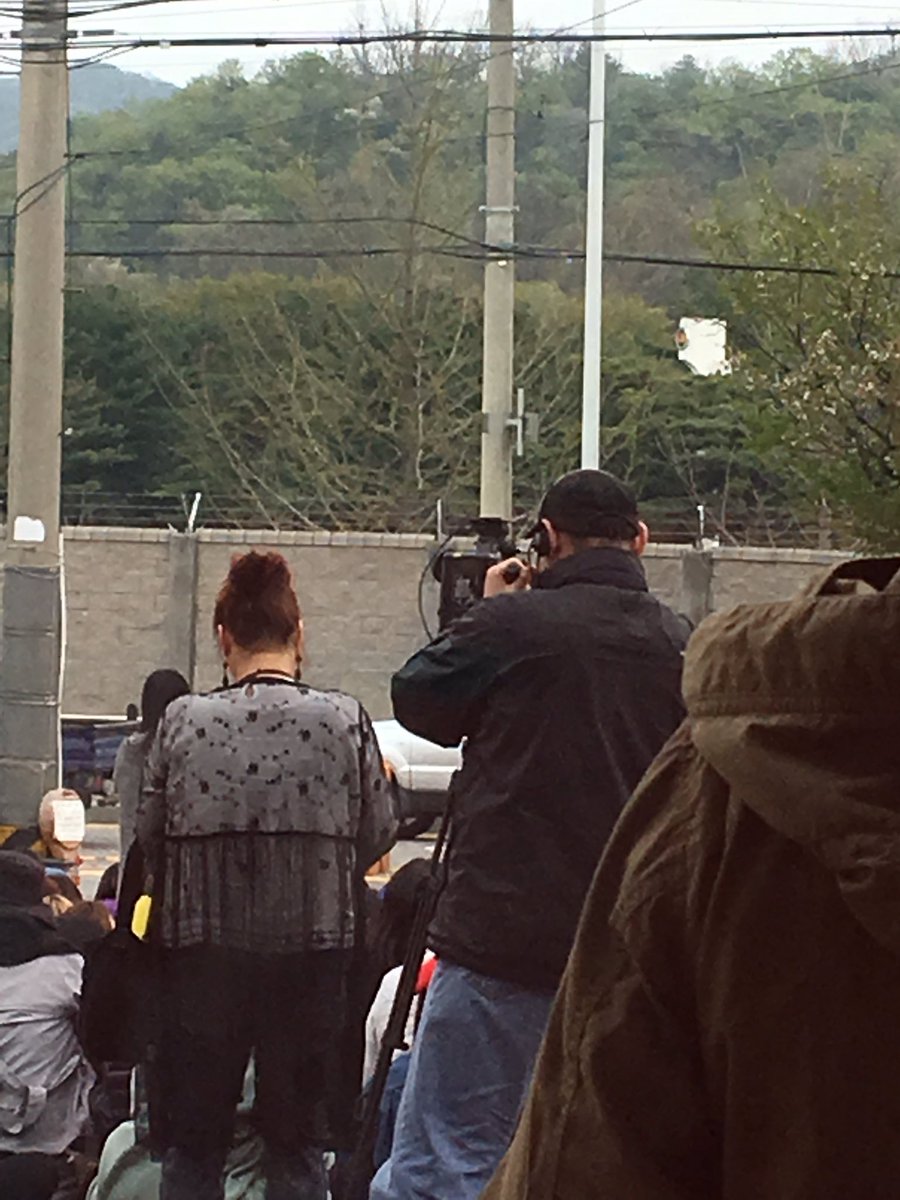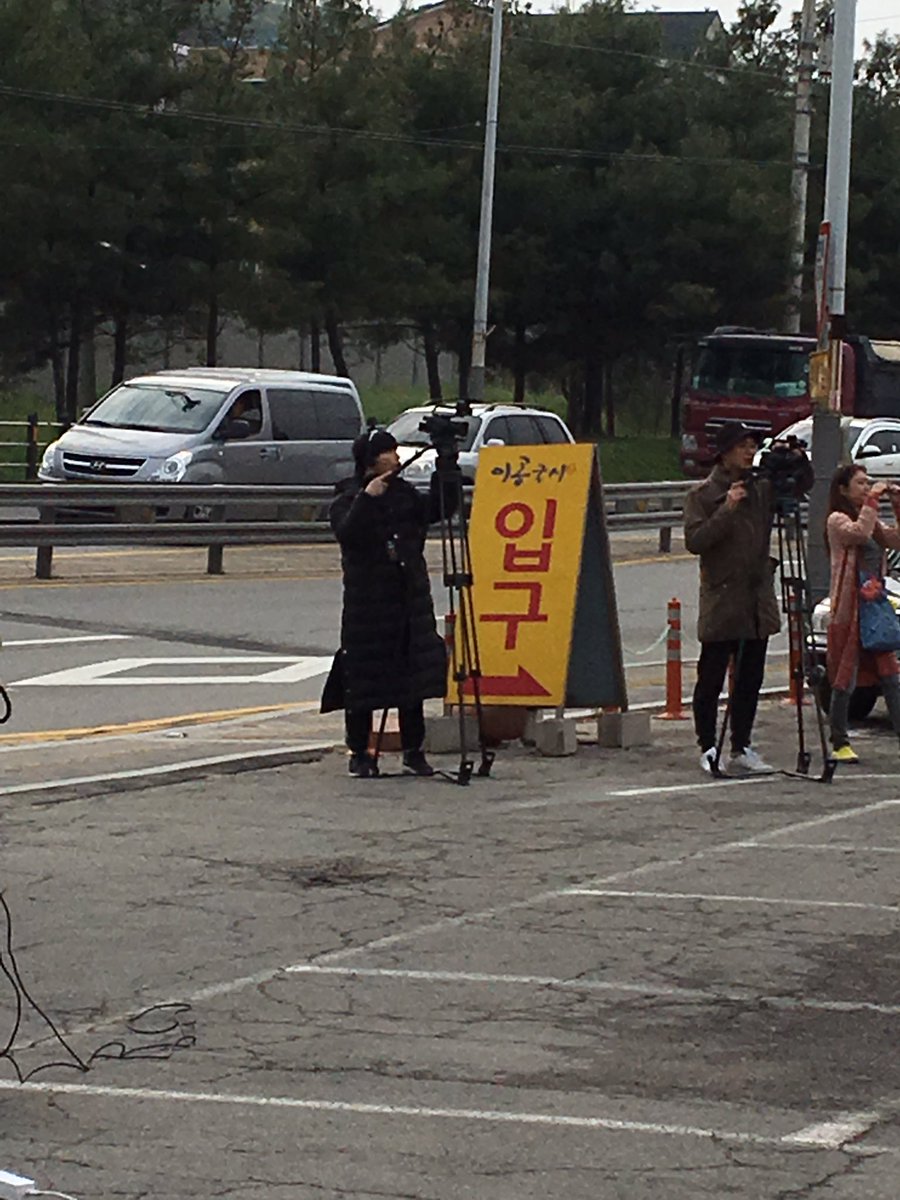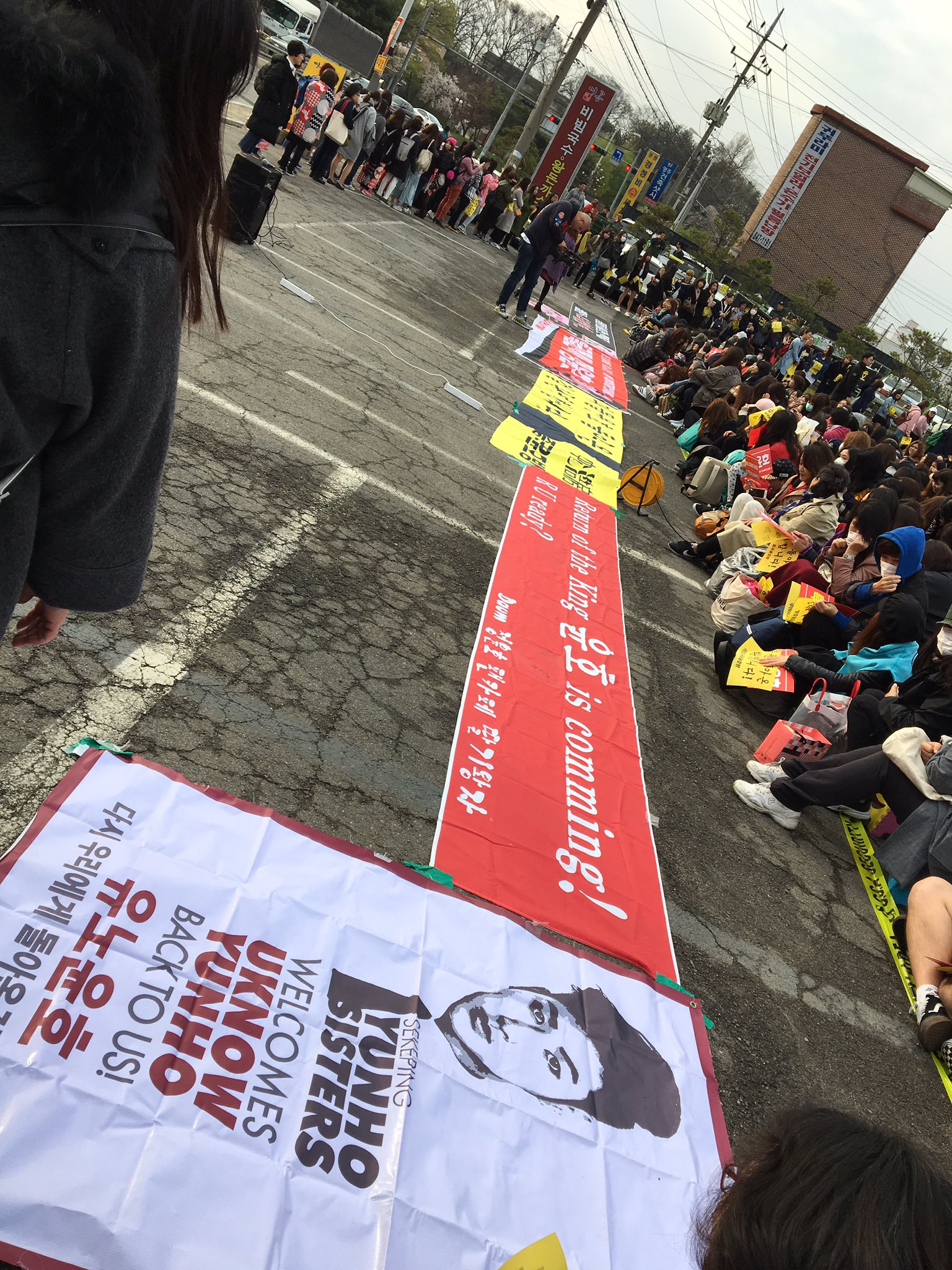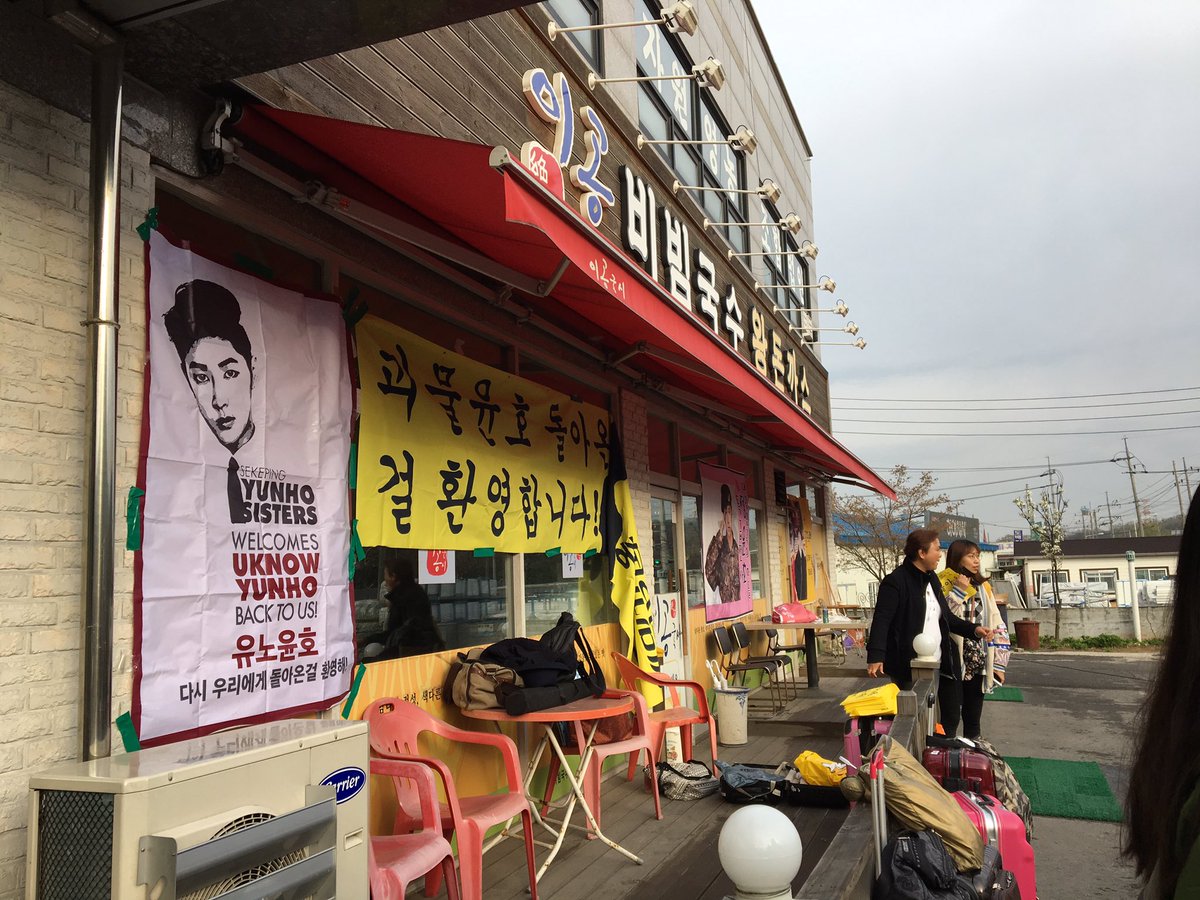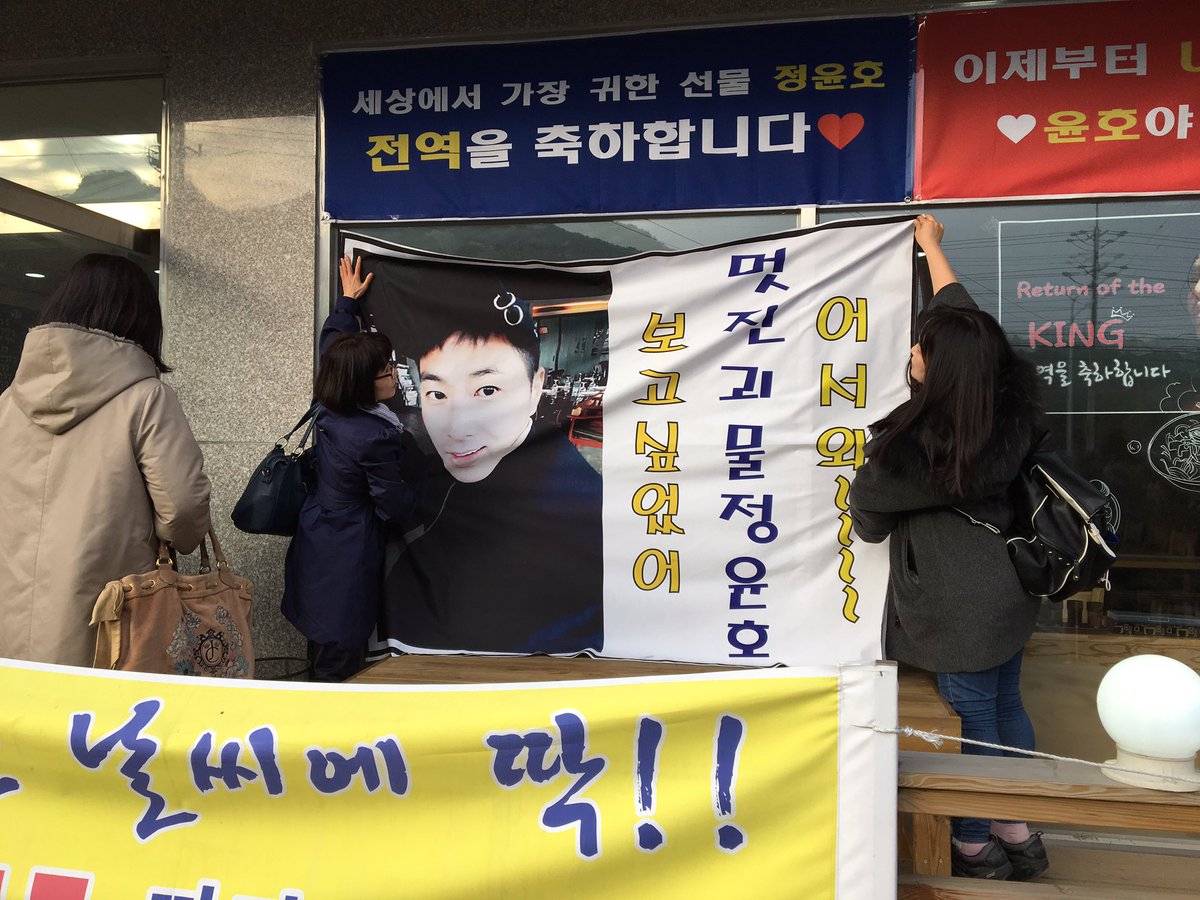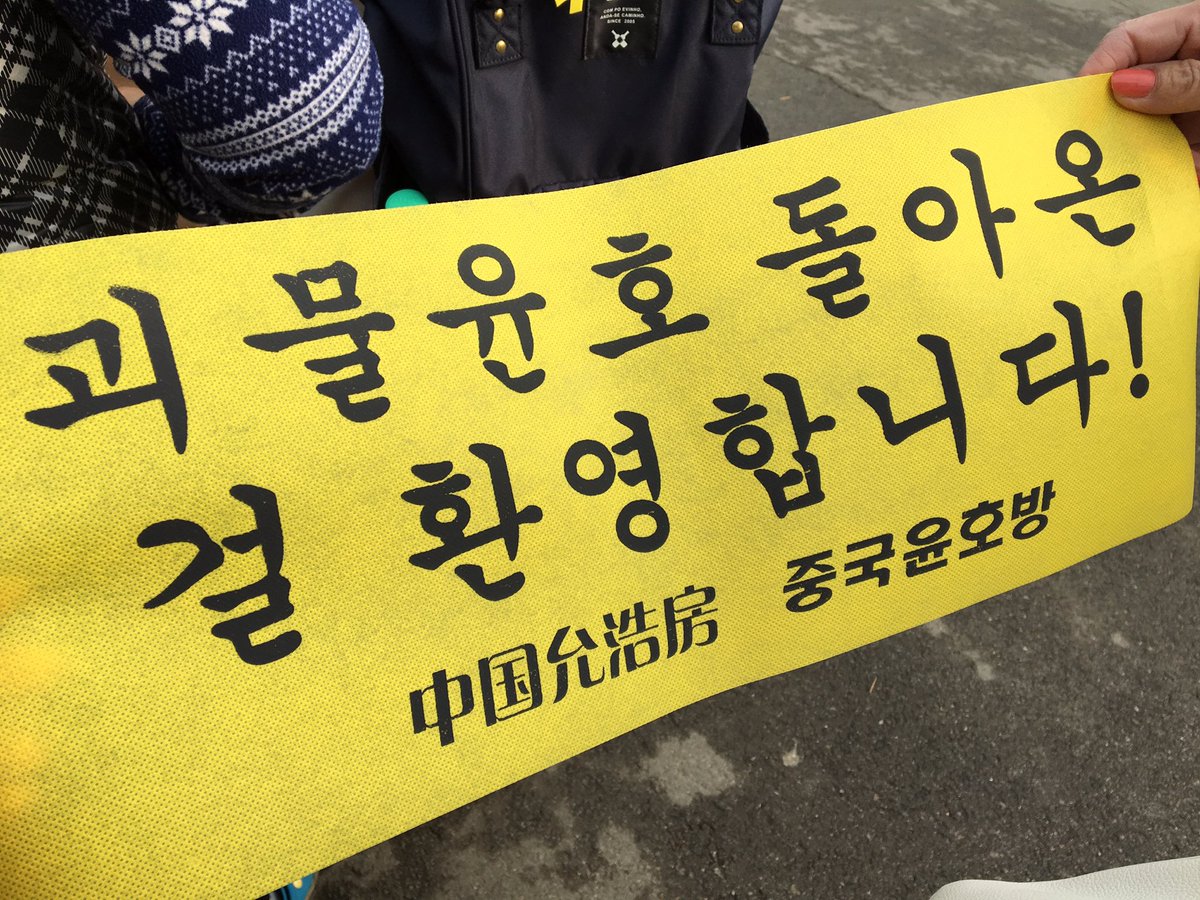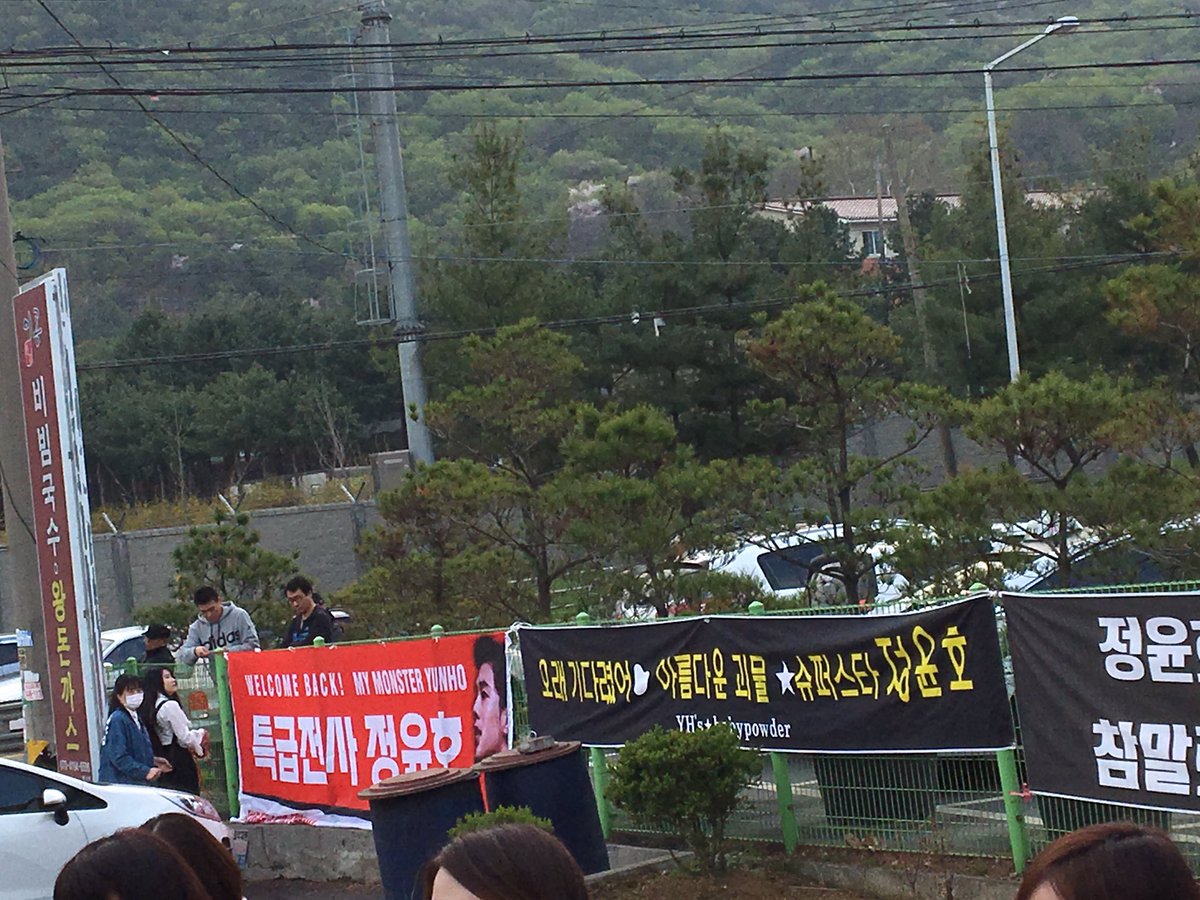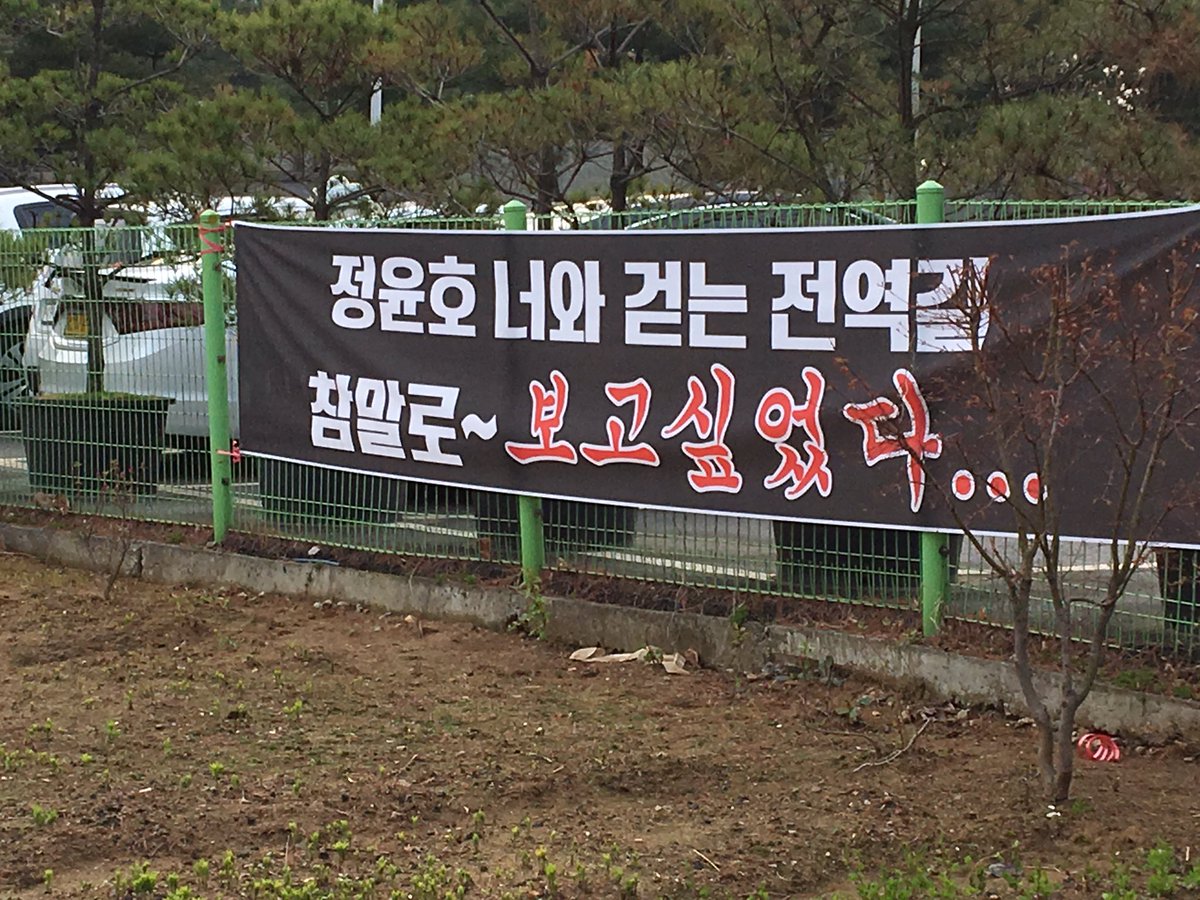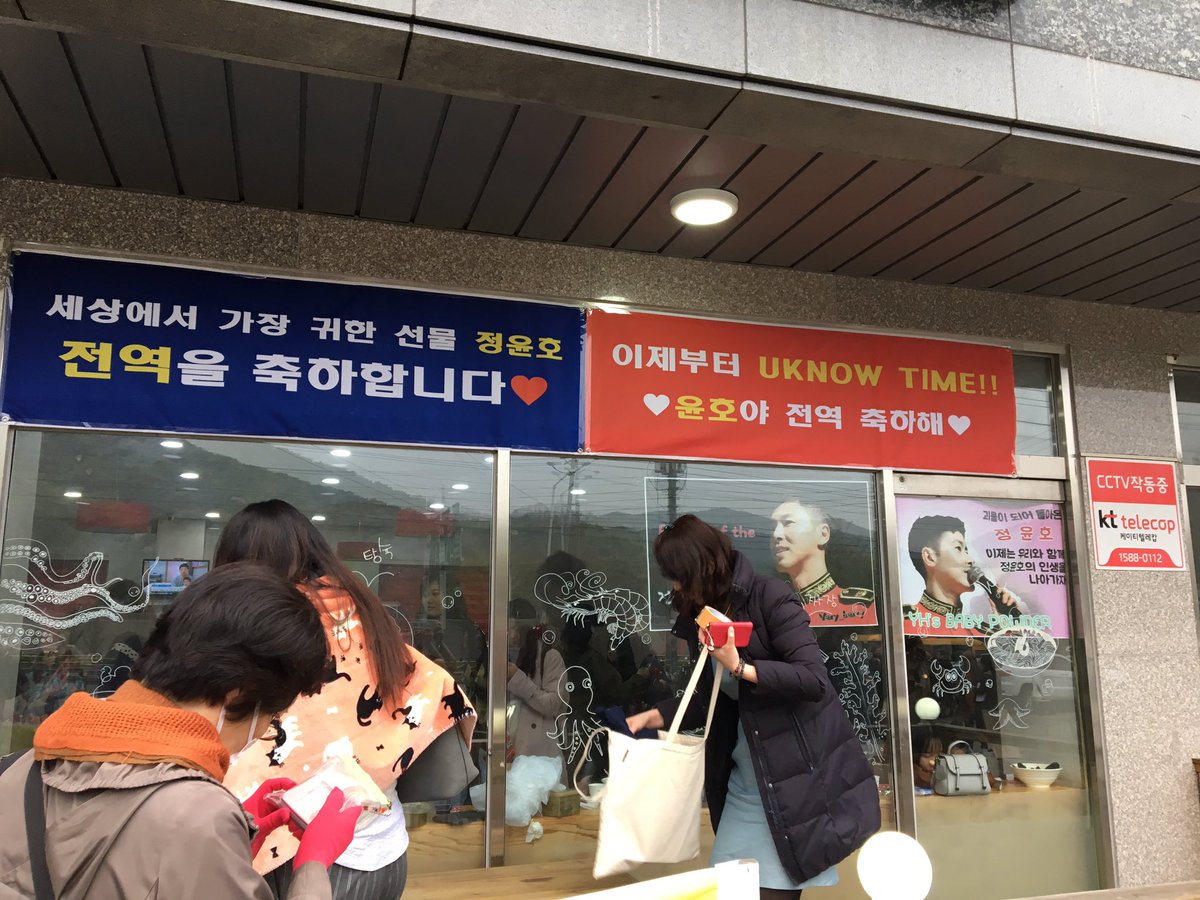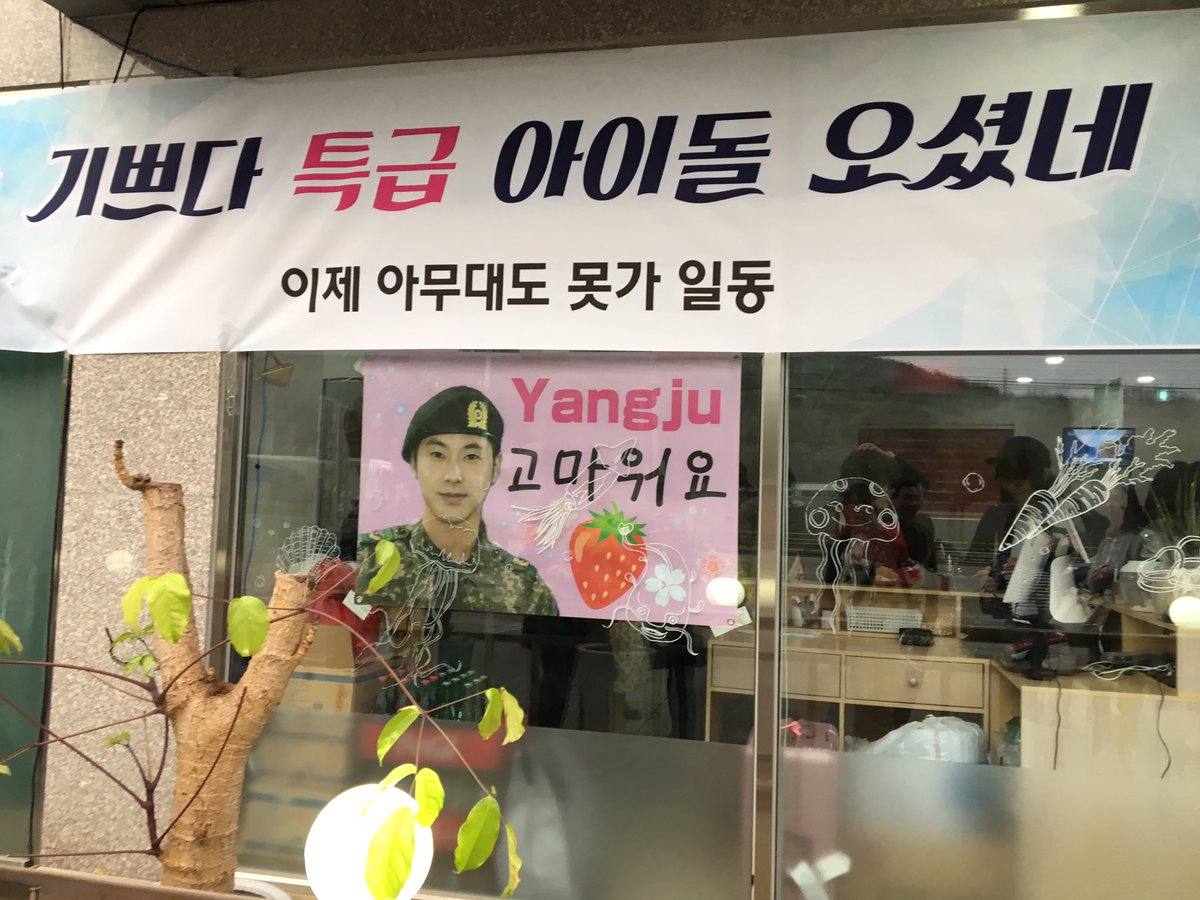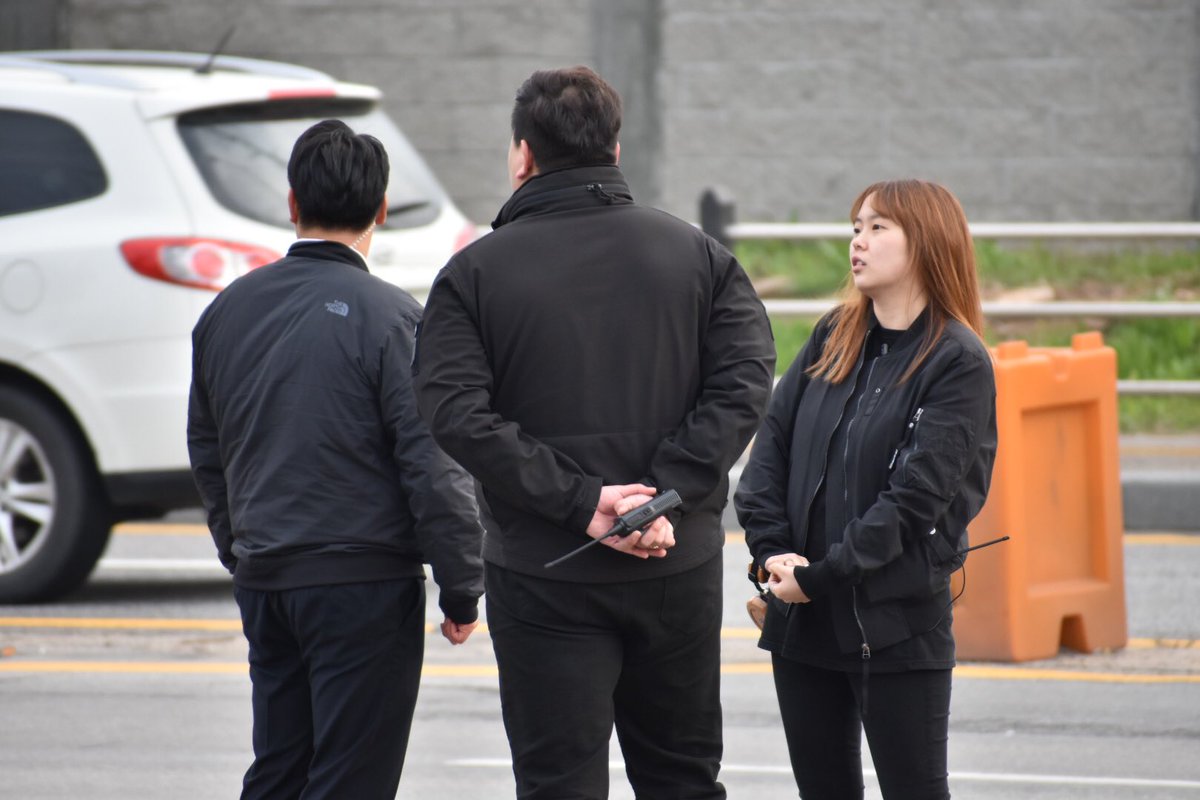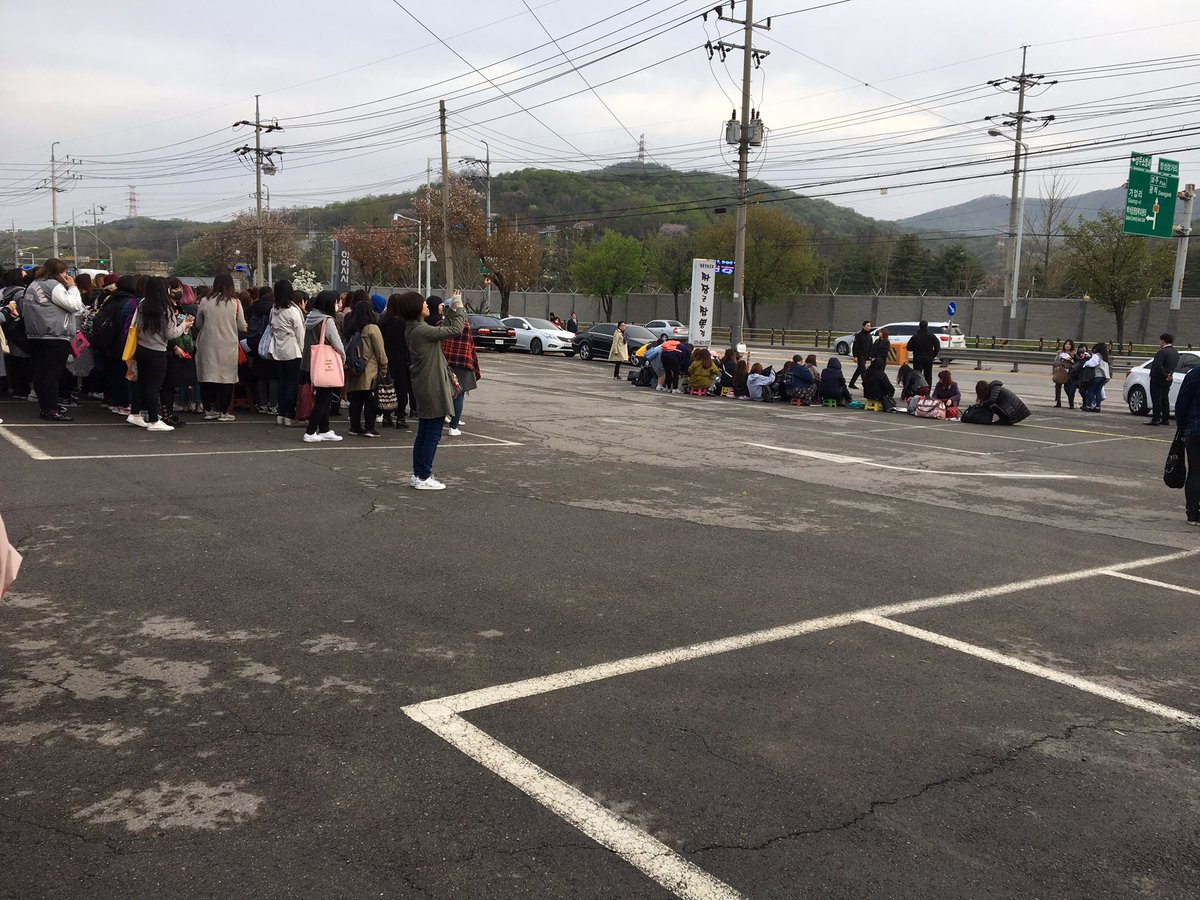 [cr: @yunoloT]
---
---
Fancams:
[cr: @yilunleong]
---
[cr: @yunoloT]
---
---
Fanaccounts:
Fanaccount by @snxy:
Papa Bear is hereee
Looks like SM called for a lot of security. which is good, i guess.
So many fans stayed overnight. There was a roll call at 3am. >_< glad there won't be anymore of these for now.
Actually I'm glad for the amount of security, as there's the big main road just nearby. SM's taking care too. Please be careful today.
Please note the area thar Yunho will greet people is a large carpark near a restaurant which is where the camp is.
"Happy. The "Special Class (as in SCS) Idol Has Come."
"Jung Yunho, the road we walked to discharge with you was truly~ we missed you…"


[cr: @bruni2618]
From the station, you can take buses 35,50,51,77, 77-1, 85, 133 or taxi. it's about 12 bus stops from the station. 26사단사령부 and get off.
Whoa fans chartered tour buses here *_*
Papa bear lost so much weight *__\* fans were waiting opp the camp and he said please go to the carpark www
Looks like almost 500 people are here


It's a big open space, you don't need numbers tbh. Standing at the back you can see everything.
Media here and filming the Yunho banners. Some uncles also took the fan slogans.
Ahjussis taking pictures with Yunho's banner

These uncles asked for the Yunho banners and hung them up

Media just arrived and are taking pix of the Yunho fan banner

Seems more than 500 fans have arrived; this is only a part. There are fans at the side and at the back too.

The media are taking pictures of all the fans and the banners lol
SBS, MBC cameras spotted so far. Also some jpn media

Kyungjae oppa ^^!

Some jpn fans said avex? cameraman is here 😮
#WELCOME_Uknow was trending at No.1 in Koran twitter~

[cr: @bruni2618 via @snxy]
it is still in the trends as of now~ ^^
————————–
Credits:
As indicated above,
Compiled and Shared by TVXQ! Express